This concert was, unfortunately, rained out.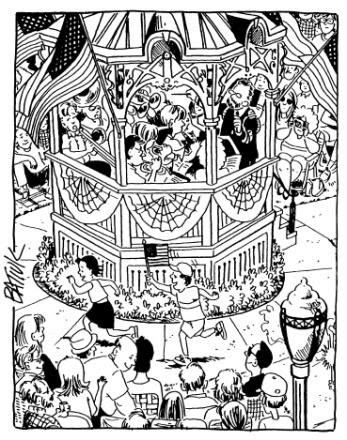 Medina Community Band




Complete information on the each concert, literature performed, soloists, and guest conductors, as well as personnel for each concert can all be found on our website: http://www.medinacommunityband.org/

This material covers the 8th concert – Friday, July 22nd, 2011, 8:30p – 9:30p

Site: Medina's Uptown Park Square (intersections of Rts 18, 42, Broadway and Liberty Street)

Cancellation of concerts due to the weather will be posted on the above website!
MEDINA:  
Medina Community Band will continue the 2011 summer season, a celebration of 152 years of presenting community concerts in Medina, on
Friday, July 22
nd
, 2011
, at
8:30p
, in
Medina's Uptown Park Square Gazebo
.  
Featured soloists on this hour-long concert will be:
Crystal Gillaspy
, oboe, and
Ann Marie Wilcox-Daehn
, mezzo-soprano.  The Medina Community Band is under the baton of conductor
Marcus Neiman
and associate conductor
Curtis Amrein.  
Special guest conductor for the evening will be
H. Scott Curfman
, director of the Kent State Athletic Bands and interim director of bands. The 60 minute concert will feature works by Swerts, von Weber, Anderson, Lehar, Gershwin, and marches by Alexander, King, Fillmore, and Sousa.  Medina Community Band is sponsored by the Medina Community Band Association, a standing committee of the Medina Breakfast Kiwanis Club.
Featured Soloists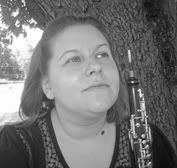 Crystal Gillaspy
is currently pursuing a master's degree in music education at Ohio University. A student of Michele Fiala, she holds a graduate teaching assistantship instructing the Oboe Methods Class for music education majors and coaches chamber music. Ms. Gillaspy performs with the Ohio University Orchestra and Wind Ensemble. She received her bachelors of music degree in music education and music performance from Miami University in 2002 as a student of Andrea Ridilla. From 2003 to 2007, Ms. Gillaspy served as director of bands for the Fort Frye Local School District. Under her direction, The Fort Frye Marching Cadets competed in several Ohio Music Education Association (OMEA) Marching Band Adjudicated Evens and qualified for OMEA State Marching Band Finals in 2003, 2004, and 2005. She is a member of OMEA, the National Association for Music Education, and the International Double Reed Society.  She will perform Weber's
Concertino for Oboe.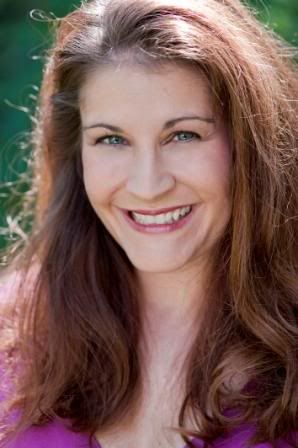 Ann Marie Wilcox-Daehn
(mezzo-soprano, at right), thrives on a career that includes a variety of musical genres including opera, art song, oratorio and musical theater. Favorite opera roles have included: Dorabella in
Cosi
; Carmen; Isabella in
The Italian Girl from Algiers
; Maddalena in
Rigoletto
; Prince Charming in
Cendrillon
; Dido in
Dido & Aeneus
; and the Mother in
Amahl and the Night Visitors
. In 2009, Ann Marie created the role of Rosemary Sidney in Libby Larsen's new opera,
Picnic
,
and will be returning to Baltimore as Angelina/Cinderella in Opera Vivente's production of
Cenerentola
.

Ann Marie's musical theater portrayals have included: Aldonza in
Man of La Mancha
at Arizona Broadway Theater; Petra in Utah Opera's production of
A Little Night Music
(which was also part of the 2002 Salt Lake City Cultural Olympiad); Carlotta in
Phantom
; Nettie in
Carousel
; Meg Brockie in
Brigadoon
; and Mad Margaret in
Ruddigore
.

Ann Marie can be heard on the Albany Record label as Adah in
Naughty Marietta
, Bertha in
The Red Mill
, singing "You'll Never Walk Alone" on
Gold & Silver
:
Celebrating 25 Years of Ohio Light Opera
. She also recorded composer Luis Andrei Cobo's song cycle titled,
On the Strength of All Conviction and the Stamina of Love
. 
She will perform Franz Lehar's
Vilya
from
The Merry Widow
and Jerome Kern's
Long Ago and Far Away
from the musical
Cover Girl.
Conductors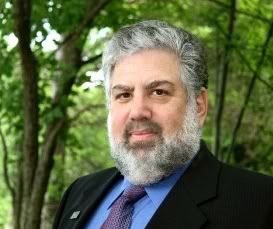 Marcus Neiman
(left) celebrates his 39
th
season as conductor of the Medina Community Band.  Neiman continues in the position of interim director of concert band at Kent State University where he teaches their on-campus "Music Teaching as a Profession" course and supervises music education student teachers, serving as a part-time assistant professor. 
He received his bachelor of science in music education degree from The University of Akron; master of music in music education degree from The University of Michigan; and, post-degree doctorial work at The Kent State University.
He is a member of the 1993-94 class of
Leadership Medina County
.  Neiman remains active with Ohio Music Education Association (OMEA), having served as state president of that organization from 1998-2000, and currently serves as a woodwind adjudicator and state historian.  He is the recipient OMEAs highest honor, the "Distinguished Service Award," presented to him on January 29
th
, 2010.  Neiman is the artistic director and founding conductor of the professional concert band – The Sounds of Sousa Band and appears throughout the nation as a guest clinician and conductor.
Marcus and his wife Mary Ann, who is a professional clarinetist and program administrator - preparatory and continuing education department for the Cleveland Institute of Music, reside in Medina with their two cats Sasha and Dmitri. Marcus has two daughters (Nancy and Jennifer) from a previous marriage, three granddaughters, one grandson, and a godson.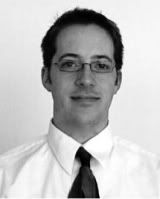 Curtis Amrein
(associate conductor, at right) is the director of bands at U.L. Light Middle School in Barberton, Ohio. His responsibilities include teaching sixth, seventh, and eighth grade bands in addition to jazz and percussion ensembles. Under his direction, students at U.L. Light have received superior ratings at Ohio Music Education Association large group and solo and ensemble adjudicated events.
Curtis received his bachelor's degree in music education from The Ohio State University in 2004, where he graduated Magna Cum Laude. While there, Mr. Amrein performed with the Symphonic Band, Wind Symphony, and Symphony Orchestra. He is a trumpet student of Timothy Leasure and was the 2004 recipient of the Richard Burkart Trumpet Award. Curtis' conducting teachers include Dr. Richard Blatti and Marcus Neiman.
Mr. Amrein serves as both an associate conductor and trumpet player with the Medina Community Band. He also performs with the Sounds of Sousa Band, under the direction of Marcus Neiman. Curtis is an active member of the Ohio Music Educators Association, National Association for Music Education (MENC), and Ohio Education Association. The 2011 season is Curtis' first as associate conductor of Medina Community Band.
H. Scott Curfman
began his duties as director of Athletic Bands in the Hugh A. Glauser School of Music at Kent State University during the summer of 2004. He became interim director of bands in the summer of 2010 following the retirement of Dr. Wayne Gorder. Curfman's responsibilities include direction of the Kent State Wind Ensemble. In addition, Curfman conducts the Marching Golden Flashes and the Flasher Brass Basketball Band. He also teaches conducting and marching band techniques classes.
Prior to his appointment at Kent State, Scott Curfman served for thirteen years as Director of Bands for the Cuyahoga Falls City Schools. A veteran teacher, Mr. Curfman also taught in Copley-Fairlawn, Rittman, Akron-Firestone and Nordonia schools. Scott holds degrees from the Ohio State University (BME) and from the VanderCook College of Music (MME). He was the High School Fine Arts Department Chair in the "Falls" and served area universities as a cooperating teacher with over 20 student teachers.
Under Mr. Curfman's direction, the Cuyahoga Falls Bands traveled extensively and successfully throughout the United States. The Symphonic Band earned numerous superior ratings, in class AA, in OMEA Adjudicated Events. In 2003, the Symphonic Band was invited as the only high school band to perform at the ASBDA National Convention. The Tiger Marching Band participated in the Peach Bowl Parade, Brach's Holiday Parade in Chicago, the 1999 Kickoff Classic in Giant's Stadium in East Rutherford, NJ, the 2001 Holiday Bowl Parade in San Diego, the 1999 and 2003 Fiesta Bowl Parades in Tempe, Arizona.   He will conduct Henry Fillmore's march
King Karl King
and Karl L. King's march
King Henry.
Program Notes
Star Spangled Banner
(John Stafford Smith arranged by John Philip Sousa) uses lyrics from a poem written in 1914 by Francis Scott Key, a then 35-year-old amateur poet after seeing the bombardment of Fort McHenry at Baltimore, Maryland, by Royal Navy ships in Chesapeake Bay during the War of 1812.
The poem was set to the tune of a popular British drinking song, written by John Stafford Smith for the Anacreontic Society, a London social club.  Set to Key's poem and renamed "The Star-Spangled Banner," it would soon become a well-known American patriotic song.  It was recognized for official use by the United States Navy in 1889 and the President in 1916, and was made the national anthem by a congressional resolution on March 3, 1931 (46 Stat. 1508, codified at 36 U.S.C. § 301), which was signed by President Herbert Hoover.
Before 1931, other songs served as the hymns of American officialdom. Most prominent among them was "Hail, Columbia" which served as the de facto national anthem from Washington's time and through the 18th and 19th centuries. Following the War of 1812 and subsequent American wars, other songs would emerge to complete for popularity at public events, among them "The Star Spangled Banner."

Piet Swerts
(at left) was born in Tongeren, Belgium, on the 14
th
of September 1960. His compositions have won numerous awards.  He has taught composition, analysis, and piano to the Lemmens Institute since 1982.   He also conducts the Contemporary Music Ensemble.  
When Piet Swerts was given the idea to write a work based on "klezmer" music, it initiated a heap of detective work in search of original melodies that would either fit the theme or provide the right contrast.  Using lively tunes, the work contains a wealth of music of the style.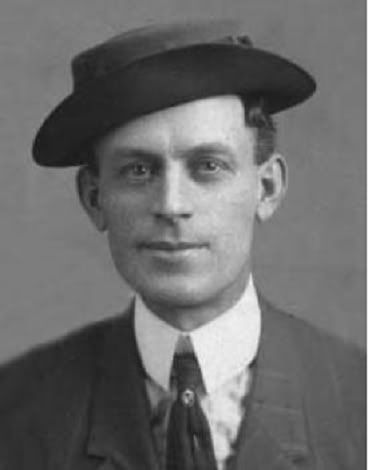 Russell Alexander
(at right) wrote this march in 1897 while he was with the Belford Carnival Show.  According to Merle Evans indicated that the march was used for the high pole acts and the liberty horse routines.
Russell Alexander (February 26, 1877, Nevada City, Missouri - October 2, 1915, New York City) was an entertainer and composer, active primarily with vaudeville shows and musical comedy organizations. He was a euphonium virtuoso who joined the circus band of Belford's Carnival at the age of 18. At 20, he became arranger and euphonium soloist with the Barnum & Bailey Circus Band and toured Europe from 1897 to 1902. Following his tour with Barnum & Bailey, Russell Alexander formed a novelty musical vaudeville act with his brothers. Although his compositional output was relatively small, he is considered a great composer of marches. He wrote 33 marches, 6 galops, and several overtures, novelties, and other works. For part of his career he worked in acts with his brothers, Newton and Alexander.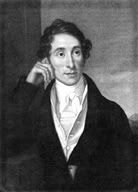 Composer, conductor, virtuoso, novelist, and essayist,
Carl Maria von Weber
(at left) is one of the great figures of German Romanticism. Known for his opera
Der Freischütz
, a work which expresses the spirit and aspirations of German Romanticism, Weber was the quintessential Romantic artist, turning to poetry, history, folklore, and myths for inspiration and striving to create a convincing synthesis of fantastic literature and music. Resembling the Faust legend,
Der Freischütz
(the term suggests the idea of an marksman relying on magic) is a story of two lovers whose ultimate fate is decided by supernatural forces, a story which Weber brings to life by masterfully translating into music the otherworldly, particularly sinister, aspects of the narrative. Weber's additional claim to fame are his works for woodwind instruments, which include two concertos and a concertino for clarinet, a concerto for bassoon, and a superb quintet for clarinet and string quartet. Born in 1786, Weber studied with Michael Haydn and Abbé Vogler. Appointed Kappelmeister Breslau in 1804, he gained fame as an opera composer with the production, in 1811, of Abu Hassan. In 1813, he became director of the Prague Opera. In Prague, where he remained until 1816, Weber developed a mostly French repertoire, taking an active, and highly creative, part in the practical aspects of opera production.

Musicologists have not definitively proven if the
Concertino
was written by Weber. It was discovered in a stack of manuscripts written by Weber for his patron Erbprinz Cal Ludwig Freidrich zu Löwenstein Wertheim-Freudenberg. The other manuscripts bore Weber's signature, but the Concertino's script was in a different handwriting. In addition, it does not appear in lists of the composers works compiled by Weber scholars. Regardless, the piece adheres to Weber's form and compositional style. Consisting of an opening aria and rousing polacca, or Polish-style dance, the Concertino is a joy to hear.
John Philip Sousa
(at right) was in his fifth year as director of the United States Marine Band when this march was composed in 1885.  
"Sound Off"
was apparently intended for ceremonial use by the Marine Band.  As he had done on previous occasions, Sousa used a marching command as the title of his composition.  It was dedicated to Major George Porter Houston, one of Sousa's superiors at Marine Barracks, Washington.  The Corps "Manual for Field Music," published in 1935, reports that the ceremonial "Sound Off" dates from the time of the Crusades.  The musicians would march and counter-march in front of the soldiers designated for the Crusades as a ceremony of dedication.  Part of the "Sound Off" tradition is the playing of three chords while standing fast, preceding the music actually performed on the march.  The three chords are thought to signify "three cheers" from the assembled crowds.  Today, the Marine Band has eliminated the three chords preceding the ceremonial "Sound Off" and uses only percussion to signal the march.
The march
Loyal Legion
was written to commemorate the 25
th
anniversary of the Military Order of the Loyal Legion of the United States, an organization composed primarily of American Civil War officers and their descendants. The anniversary celebration was held in Philadelphia on April 15 and 16, 1890, and the U.S. Marine Band was ordered by the secretary of the navy to participate.  A new arrangement of the march by Donald Hunsberger has increased the playing of the march.  Much of the march appeared in Sousa's Operetta "The Queen of Hearts" (1885).
Franz Lehár
(at left) was born in the northern part of Komárom, Kingdom of Hungary, Austria-Hungary (now Komárno, Slovakia), the eldest son of an Austrian bandmaster in the Infantry Regiment No. 50 of the Austro-Hungarian Army and a Hungarian woman of German descent. His mother was not able to speak proper German to him and so he was raised mainly with the Hungarian language in his childhood. Later he put a diacritic above the "a" of his father's name "Lehar" in reference to this.
While his younger brother Anton entered cadet school in Vienna to become a professional officer, Franz studied violin and composition at the Prague Conservatory, where his violin teacher was Antonín Bennewitz, but was advised by Antonín Dvořák to focus on composing music. After graduation in 1899 he joined his father's band in Vienna, as assistant bandmaster. In 1902 he became conductor at the historic Vienna Theater an der Wien, where his first opera
Wiener Frauen
was performed in November of that year.
He is most famous for his operettas – the most successful of which is
The Merry Widow
(
Die lustige Witwe
) – but he also wrote sonatas, symphonic poems, marches, and a number of waltzes (the most popular being
Gold und Silber
, composed for Princess Pauline von Metternich's "Gold and Silver" Ball, January 1902), some of which were drawn from his famous operettas. Individual songs from some of the operettas have become standards, notably "Vilja" from
The Merry Widow
and "You Are My Heart's Delight" ("Dein ist mein ganzes Herz") from
The Land of Smiles
(
Das Land des Lächelns
).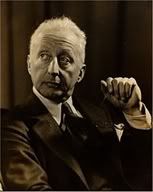 Jerome David Kern
(pictured at right) (January 27, 1885 – November 11, 1945) was an American composer of musical theatre and popular music. One of the most important American theatre composers of the early 20th century, he wrote more than 700 songs, used in over 100 stage works, including such classics as "Ol' Man River", "Can't Help Lovin' Dat Man", "A Fine Romance", "Smoke Gets in Your Eyes", "All the Things You Are", "The Way You Look Tonight", "Long Ago (and Far Away)" and "Who?". He collaborated with many of the leading librettists and lyricists of his era, including George Grossmith Jr., Guy Bolton, P. G. Wodehouse, Otto Harbach, Oscar Hammerstein II, Dorothy Fields, Johnny Mercer, Ira Gershwin, and E. Y. Harburg.
A native New Yorker, Kern created dozens of Broadway musicals and Hollywood films in a career that lasted for more than four decades. His musical innovations, such as 4/4 dance rhythms and the employment of syncopation and jazz progressions, built on, rather than rejected, earlier musical theatre tradition. He and his collaborators also employed his melodies to further the action or develop characterization to a greater extent than in the other musicals of his day, creating the model for later musicals. Although dozens of Kern's musicals and musical films were hits, only
Show Boat
is now regularly revived. However, songs from his other shows are still frequently performed and adapted. Although Kern detested jazz arrangements of his songs, many have been adopted by jazz musicians to become standard tunes.
Jerome Kern – Long Ago and Far Away from "Cover Girl" "Long Ago (and Far Away)" is a popular song from the 1944 Technicolor film musical
Cover Girl
starring Rita Hayworth and Gene Kelly and released by Columbia Pictures.  The music was written by Jerome Kern, and the lyrics were written by Ira Gershwin.  The song was published in 1944.  There have been numerous reissues of the piece over the years.
'Colonel Bogey'
is arguably the most famous march ever written. It is certainly the most profitable. First published in 1914 - a portentous year for marches if ever there was one - it quickly made the best-seller sheet music lists. By the early Thirties it had sold well over a million copies, had been recorded innumerable times and had already begun clocking up useful performing rights from the BBC. Even better, in 1958 it was chosen as the theme tune for the splendid film
The Bridge on the River Kwai
- and the mind boggles over the financial implications of that.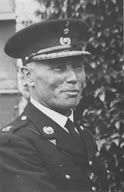 It is of course a fine march whose opening has proved totally irresistible for the best part of a century. Its composer was L
i
eutenant F J Ricketts
(pictured at left) (1881-1945), a military bandmaster who was Director of Music for the Royal Marines at Plymouth. Because at that time Service personnel were not encouraged to have professional lives in the great big world outside, Ricketts published 'Colonel Bogey' and his other compositions under the pseudonym Kenneth Alford.
So much for the composer -- but who in fact was Colonel Bogey? The story goes that this was a nickname by which a certain fiery colonel was known just before the 1914 War when Ricketts was stationed at Fort George near Inverness in Scotland. One of the composer's recreations was playing golf and it was on the local course that he sometimes encountered the eccentric colonel. One of the latter's peculiarities was that instead of shouting 'Fore' to warn of an impending drive, he preferred to whistle a descending minor third. This little musical tag stayed and germinated in the mind of the receptive Ricketts -- and so the opening of a memorable march was born.
One wonders if the two men ever met again. If so, let us hope that the composer at least stood the Colonel a generous double at the Nineteenth Hole.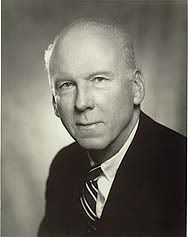 The music of
Leroy Anderson
(pictured at right) is firmly entrenched in American popular culture and is enjoyed by millions of people throughout the world. His music continues to be extensively recorded and performed by a wide range of musicians. Among them are symphony orchestras, concert and marching bands, classical and jazz ensembles, vocalists of many styles, virtuosi of almost every instrument as well as music students of all ages.
Anderson's music is frequently used to entertain visiting dignitaries at the White House as well as to greet U.S. Presidents when visiting foreign countries. Its use by radio and television as background music for commercials and theme music for many programs ensures Anderson's music remains familiar with each new generation. More than 50 years after Anderson wrote many of his compositions, in the words of John Williams, composer and laureate conductor of the Boston Pops - "Anderson's music remains as young and fresh as the very day on which it was composed."
Blue Tango
 - A Latin beat combined with blues figures and a lovely melody made Anderson's recording the #1 best seller of 1952.

Karl King had written and dedicated a march to his friend,
Henry Fillmore
(pictured at left). He titled this march,
King Henry. 
Fillmore was the guest conductor of the bandmasters band at an Iowa Bandmasters Convention held at Roosevelt High School in Des Moines.
King Henry
was programmed, and while rehearsing this march, we saw Fillmore turn to King who was seated nearby and say;
Someday I'll dedicate a march to you, Karl.
After Fillmore died, it was discovered that a march dedicated to Karl
had
been written but had not yet been published. At an American Bandmasters Convention in Florida, Karl King was surprised to be called out of the audience to conduct the premier performance of
King Karl King
.
Henry Fillmore
was one of our most prolific composers with 256 compositions to his record and almost 800 arrangements.  He published under various pseudonyms as well as his own name: Henry Fillmore -114; Gus Beans – 2; Harold Bennett – 65; Ray Hall – 3; Harry Hartley – 6; Al Hayes – 57; Will Huff – 8; and Henrietta Moore – 1.
According to Herb Block, Henry got into a conflict with his father (who composed and published liturgical music in Cincinnati) over the kind of music that Henry was composing.  Henry liked march music and said, "I will huff and puff and I will write my own music." Hence, the name Will Huff.
Fillmore was a true free spirit.  He was brought up by a conservative family in a conservative town.  When he couldn't do as he wished, he ran away with a circus and played trombone in the circus band.  To top it all off, he married an exotic dancer.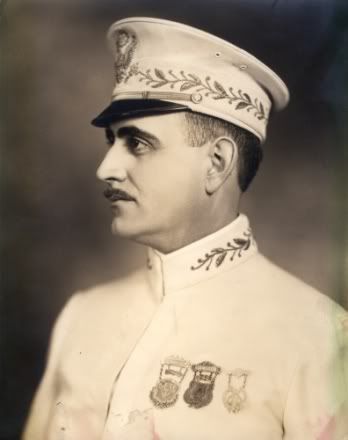 Karl Lawrence King
(at left) was born February 21, 1891 in Paintersville, Ohio. His family moved to Xenia a short time later, and around the turn of the century, the King family moved to Canton, where young Karl would begin to develop an interest in bands and music. After receiving some instruction on the cornet, King switched to baritone. His first band experience was with the Thayer Military Band of Canton, while in his teens. In 1909 King spent some time as a member of bands in Columbus and also Danville, Illinois. While a member of these bands, King began to compose marches and other works. Beginning in 1910, King began a decade-long career as a circus musician, spending one season each as a baritone player in the bands of Robinson's Famous Circus, Yankee Robinson Circus, Sells Floto Circus, and the Barnum and Bailey "Greatest Show On Earth." He continued to write music while a member of these bands, and in 1913 wrote what would become his masterpiece, "Barnum and Bailey's Favorite."
In 1914 King accepted the position as bandleader on the Sells Floto/Buffalo Bill Combined Shows, a position he would hold for three seasons. In 1917 and 1918 he returned to the Barnum and Bailey Circus band, this time as its leader and conductor. Recently married and intent upon settling down, King ended his circus "trouping days" and returned to Canton in 1919, where he led the Grand Army Band. In 1920 King relocated to Fort Dodge, Iowa, where he assumed leadership of the municipal band and operated his own publishing company, the K. L. King Music House. During his tenure, the Fort Dodge band gained national recognition, and King became a beloved member of the community as well as a band musician of national and international repute. Among many honors bestowed upon King was membership in the prestigious American Bandmasters Association. He served as ABA President in 1938 and was later named an Honorary Life President. He lived in Fort Dodge for the remainder of his life, passing away on March 31, 1971. His Fort Dodge band was subsequently renamed the "Karl L. King Municipal Band" in his honor. On October 22, 2006, a life-sized bronze statue of Mr. King was unveiled on the city square in Fort Dodge, as a testament and monument to the city's most famous musician and citizen.
As a composer, King was one of the most prolific and popular in the history of band music. He composed at least 291 works, including 185 marches, 22 overtures, 12 galops, 29 waltzes, and works in many other styles. Not only did he compose some of the most brilliant and famous marches for experienced bands at the professional and university levels; he also displayed a remarkable ability to compose first-rate music for younger, less experienced musicians and bands. His music continues to be performed worldwide by bands of all experience levels.
Stars and Stripes Forever
(John Philip Sousa – pictured at right) The march is considered the finest march ever written, and at the same time one of the most patriotic ever conceived.  As reported in the
Philadelphia Public Ledger
(May 15, 1897)
" ... It is stirring enough to rouse the American eagle from his crag, and set him to shriek exultantly while he hurls his arrows at the aurora borealis."
 (referring to the concert the Sousa Band gave the previous day at the Academy of Music).
The march was not quite so well received though and actually got an over average rating for a new Sousa march.  Yet, its popularity grew as Mr. Sousa used it during the Spanish-American War as a concert closer.  Coupled with his
Trooping of the Colors
, the march quickly gained a vigorous response from audiences and critics alike.  In fact, audiences rose from their chairs when the march was played.  Mr. Sousa added to the entertainment value of the march by having the piccolo(s) line up in front of the band for the final trio, and then added the trumpets and trombones join them on the final repeat of the strain
.
The march was performed on almost all of Mr. Sousa's concerts and always drew tears to the eyes of the audience.  The author has noted the same emotional response of audiences to the march today.  The march has been named as the national march of The United States.
There are two commentaries of how the march was inspired.  The first came as the result of an interview on Mr. Sousa's patriotism.  According to Mr. Sousa, the march was written with the inspiration of God.
"I was in Europe and I got a cablegram that my manager was dead.  I was in Italy and I wished to get home as soon as possible, I rushed to Genoa, then to Paris and to England and sailed for America.  On board the steamer as I walked miles up and down the deck, back and forth, a mental band was playing 'Stars and Stripes Forever.'  Day after day as I walked it persisted in crashing into my very soul. I wrote it on Christmas Day, 1896."
The second, and more probable inspiration for the march, came from Mr. Sousa's own homesickness.  He had been away from his homeland for some time on tour, and told an interviewer:
"In a kind of dreamy way, I used to think over old days at Washington when I was leader of the Marine Band ... when we played at all public functions, and I could see the Stars and Stripes flying from the flagstaff in the grounds of the White House just as plainly as if I were back there again."
"Then I began to think of all the countries I had visited, of the foreign people I had met, of the vast differences between America and American people and other countries and other peoples, and that flag our ours became glorified ... and to my imagination it seemed to be the biggest, grandest, flag in the world, and I could not get back under it quick enough."
"It was in this impatient, fretful state of mind that the inspiration to compose 'The Stars and Stripes Forever' came to me."
Medina Community Band
Program – Friday, July 22nd, 2011
Anthem, Star Spangled Banner .................................. Francis Scott Key/John Philip Sousa
Rhapsody, Shirim (1998).................................................................................. Piet Swerts
March, Bedford's Carnival (1926)........................................................... Russell Alexander
Oboe Solo, Concertino in C Major (1809)................. Carl Maria von Weber/Hermann Dechant
Crystal Gillaspy, soloist
March, Sound Off! (1894).......................................................................... John Philip Sousa
Mezzo Soprano Solos
    Vilya from Merry Widow (1905)....................................................... Franz Lehar/Leonard B. Smith
    Long Ago and Far Away from Cover Girl (1944)..................................................... Jerome Kern
Ann Marie Wilcox-Daehn, soloist
Whistle-A-Long, Colonel Bogey (1914).......................................................... Kenneth Alford
Dance, Blue Tango (1951).......................................................................... Leroy Anderson
March Tribute
    King Karl King (1959) ............................................................................Henry Fillmore
    King Henry (1951)...................................................................................... Karl L. King
H. Scott Curfman, guest conductor
March, The Loyal Legion (1890).............................................................. John Philip Sousa
National March, The Stars and Stripes Forever (1897).............................. John Philip Sousa
Patriotic, God Bless America (1936).............................................. Irving Berlin/Erik Leidzen
2011, July 22nd, Concert #8, as of 6-20
Medina Community Band Personnel
 

Flutes

  Elizabeth Burdick, teacher (Brunswick)

 J.T. Mitchell, HS student (Richfield)

 Karen Rinehart, spec ed teacher (Green)

  Amy Thach-McArtor, band director (Wads)




Oboe

  Cindy Ruhrkraut, retired (Medina)




Bassoon

  Monica Lenox, artist (Wadsworth)




E-flat Clarinet

  Mary Ann Grof-Neiman, music adm (Medina)




B-flat Clarinet

  Ben DiFranco, personnel mgr (Strgsville)

  Mary Ann Grof-Neiman, music adm (Medina)

  Harold Kasten-Krause, elect eng (Medina)

  Laura Nary, vocal music teacher (N Roy)

  Catherine Palcza, private music teacher (Stow)

 Andy Stefaniak, college student (Hinckley)

 Ken Stern, software engineer (Kent)




B-flat Bass Clarinet

  Dayna Lanyi, retired school adm (Wooster)

    




E-flat Alto Saxophone

  Claire Krupp, industrial engineer (Medina)

  David Willkom, HS student (Medina)




B-flat Tenor Saxophone

  Mark Mirrotto, computer consult (Medina)




E-flat Baritone Saxophone

  David Igoe perfusionist (Akron)

 

Horn

  Michelle Kupiec, college student (Middleburg Hts)




  Gail Sigmund, retired – math teacher (Medina)




  Alexis Trout, HS student (Medina)




Cornet

 Glenn Baughman, retired – chemist (Wads)




  Marcus Collins, mech engine (Wads)

  Marcia Nelson-Kline, ophthalmic tech (Medina)




  Paul Rocco, retired - police officer (Medina)




Trumpet

  LuAnn Gresh, music teacher (Wadsworth)





Trombone

  John Fenzel, retired - telecommunications (Hinckley)




  Robert Kason, retired elec eng (Brunswick)

  Rob Lichtenberg, sales engineer (Copley)

 Matt Stemple, band director (Norton)

 

Euphonium BC




  Kevin Gamin, IT specialist (Medina)




  Pat McDermott, band director (Medina)





Tuba




  Allan Kelley, retired (Cleveland)




  Ken Pond, truck driver (Doylestown)




Percussion

  Doug Dzurilla, college student (Medina)




  Jack Keating, retired (Grafton)




  Melinda Kellerstrass, music teacher (N Roy)




  Chuck Stiver, watercraft officer (Homerville)





Conductors

  Curtis Amrein, band director (Akron)




 Marcus Neiman, college band director (Medina)