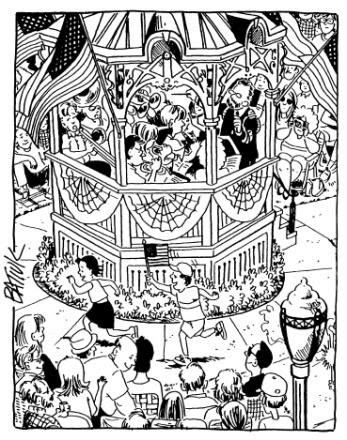 Medina Community Band
Complete information on the each concert, literature performed, soloists, and guest conductors, as well as personnel for each concert can all be found on our website: http://www.medinacommunityband.org/
This material covers the 9th and final season concert – Friday, July 29th, 2011, 8:30p – 9:30p
Site: Medina's Uptown Park Square (intersections of Rts 18, 42, Broadway and Liberty Streets)
Cancellation of concerts due to the weather will be posted on the above website!
MEDINA: Medina Community Band will conclude the 2011 summer season, a celebration of 152 years of presenting community concerts in Medina, on Friday, July 29th, 2011, at 8:30p, in Medina's Uptown Park Square Gazebo. This will be the final concert of the 2011 summer season.
Featured soloists on this hour-long concert will be: Crystal Gillaspy, oboe; Jacob Fagan, tuba; and guest conductor David Adamson. The 60 minute concert will feature works by von Suppé, Daehn, Anderson, Saint-Saens, and marches by Bagley, King, Fillmore, and Sousa. Medina Community Band is sponsored by the Medina Community Band Association, a standing committee of the Medina Breakfast Kiwanis Club.
Featured Soloists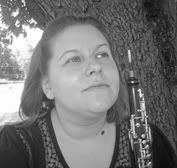 Crystal Gillaspy
(at right) is currently pursuing a master's degree in music education at Ohio University. A student of Michele Fiala, she holds a graduate teaching assistantship instructing the Oboe Methods Class for music education majors and coaches chamber music. Ms. Gillaspy performs with the Ohio University Orchestra and Wind Ensemble. She received her bachelors of music degree in music education and music performance from Miami University in 2002 as a student of Andrea Ridilla. From 2003 to 2007, Ms. Gillaspy served as director of bands for the Fort Frye Local School District. Under her direction, The Fort Frye Marching Cadets competed in several Ohio Music Education Association (OMEA) Marching Band Adjudicated Evens and qualified for OMEA State Marching Band Finals in 2003, 2004, and 2005. She is a member of OMEA, the National Association for Music Education, and the International Double Reed Society. She will perform Weber's
Concertino for Oboe.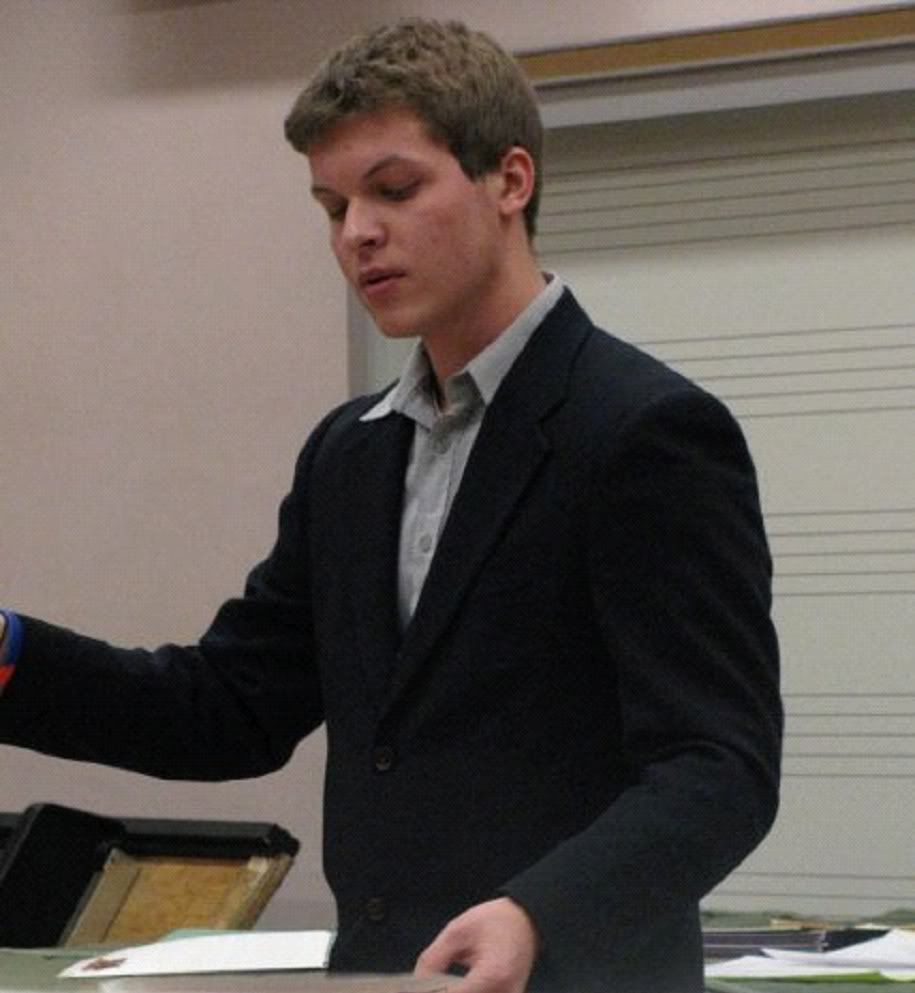 Jacob Fagan
(pictured at left) is a young tuba player who started music back at the age of 5 when he first started playing the piano. After moving from Baton Rouge, Louisiana to Middleburg Heights, Ohio he picked up the Trombone in 3rd grade. Soon after he switched to the tuba in 5th grade and has been playing ever since. Jacob was the first chair tuba player at Medina High School for three years, and first chair at Kent State University's Concert band for the past three years. Jacob is leaving in September to pursue a degree in Music Production at Berklee School of Music in Boston, and hopes to one day be a successful record producer for popular and classical musicians.
Conductors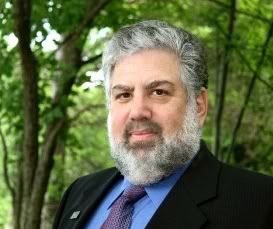 Marcus Neiman
(right) celebrates his 39
th
season as conductor of the Medina Community Band. Neiman continues in the position of interim director of concert band at Kent State University where he teaches their on-campus "Music Teaching as a Profession" course and supervises music education student teachers, serving as a part-time assistant professor.
He received his bachelor of science in music education degree from The University of Akron; master of music in music education degree from The University of Michigan; and, post-degree doctorial work at The Kent State University.
He is a member of the 1993-94 class of Leadership Medina County. Neiman remains active with Ohio Music Education Association (OMEA), having served as state president of that organization from 1998-2000, and currently serves as a woodwind adjudicator and state historian. He is the recipient OMEAs highest honor, the "Distinguished Service Award," presented to him on January 29th, 2010. Neiman is the artistic director and founding conductor of the professional concert band – The Sounds of Sousa Band and appears throughout the nation as a guest clinician and conductor.
Marcus and his wife Mary Ann, who is a professional clarinetist and program administrator - preparatory and continuing education department for the Cleveland Institute of Music, reside in Medina with their two cats Sasha and Dmitri. Marcus has two daughters (Nancy and Jennifer) from a previous marriage, three granddaughters, one grandson, and a godson.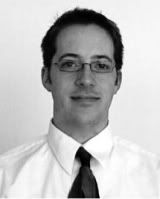 Curtis Amrein
(associate conductor, left) is the director of bands at U.L. Light Middle School in Barberton, Ohio. His responsibilities include teaching sixth, seventh, and eighth grade bands in addition to jazz and percussion ensembles. Under his direction, students at U.L. Light have received superior ratings at Ohio Music Education Association large group and solo and ensemble adjudicated events. 
Curtis received his bachelor's degree in music education from The Ohio State University in 2004, where he graduated Magna Cum Laude. While there, Mr. Amrein performed with the Symphonic Band, Wind Symphony, and Symphony Orchestra. He is a trumpet student of Timothy Leasure and was the 2004 recipient of the Richard Burkart Trumpet Award. Curtis' conducting teachers include Dr. Richard Blatti and Marcus Neiman.
Mr. Amrein serves as both an associate conductor and trumpet player with the Medina Community Band. He also performs with the Sounds of Sousa Band, also under the direction of Marcus Neiman. Curtis is an active member of the Ohio Music Educators Association, National Association for Music Education (MENC), and Ohio Education Association. The 2011 season is Curtis' first as associate conductor of Medina Community Band.
Guest Conductor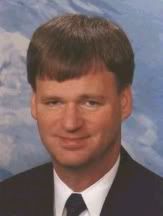 David N. Adamson (at right) clarinet, saxophone, conductor. David received his bachelor of music education degree from the Baldwin-Wallace Conservatory of Music. His master of music degree in woodwind performance was earned from The University of Michigan. A public school instrumental music teacher for 16 years, his bands consistently earned the highest ratings. He adjudicates students throughout the state for the Ohio Music Education Association and works for the Ohio Foundation for Music Education, organizations for which he currently serves in the capacity of business manager and development director. Prior to his current role, he worked in music retail for 17 years and was the woodwind department chair at the Cleveland Music School Settlement. Adamson regularly performs in the northeast Ohio area on clarinet and saxophone and is a member of the Sounds of Sousa Band, the Cleveland Orchestra's Blossom Festival Band, and the Lakewood Hometown Band. He enjoys guest conducting the Medina Community Band. He is the music director emeritus of the All Generations Band of Cleveland Heights. He will be conducting Larry Daehn's With Quiet Courage and Henry Fillmore's His Honor.
Program Notes
Star Spangled Banner (John Stafford Smith arranged by John Philip Sousa) uses lyrics from a poem written in 1914 by Francis Scott Key, a then 35-year-old amateur poet after seeing the bombardment of Fort McHenry at Baltimore, Maryland, by Royal Navy ships in Chesapeake Bay during the War of 1812.
The poem was set to the tune of a popular British drinking song, written by John Stafford Smith for the Anacreontic Society, a London social club. Set to Key's poem and renamed "The Star-Spangled Banner," it would soon become a well-known American patriotic song. It was recognized for official use by the United States Navy in 1889 and the President in 1916, and was made the national anthem by a congressional resolution on March 3, 1931 (46 Stat. 1508, codified at 36 U.S.C. § 301), which was signed by President Herbert Hoover.
Before 1931, other songs served as the hymns of American officialdom. Most prominent among them was "Hail, Columbia" which served as the de facto national anthem from Washington's time and through the 18th and 19th centuries. Following the War of 1812 and subsequent American wars, other songs would emerge to complete for popularity at public events, among them "The Star Spangled Banner."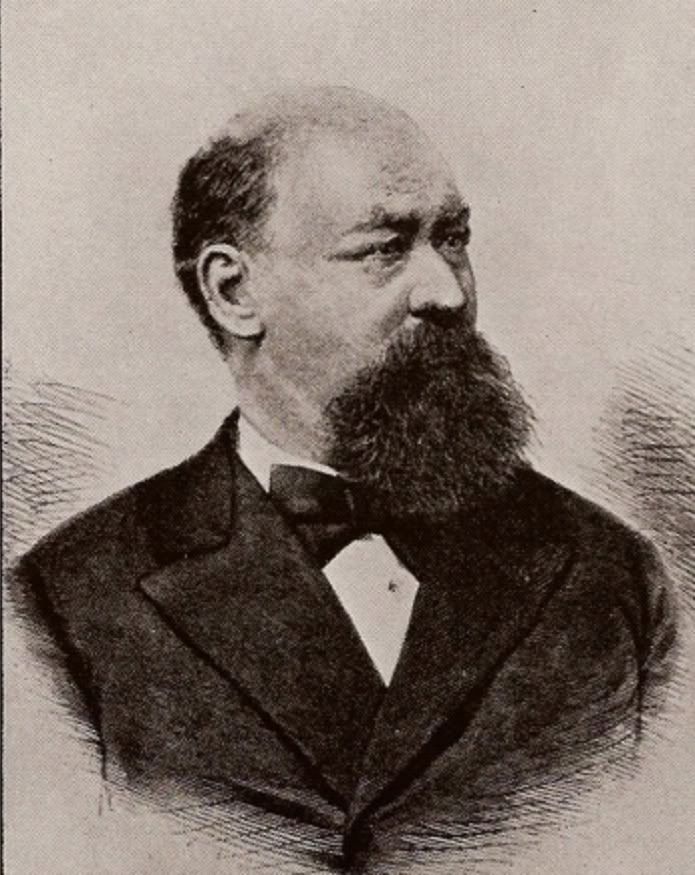 Franz von Suppé
(pictured at left) was born in Spalato, Dalmatia (now Split, Croatia). His father was a Belgian working for the Austrian civil service, and his mother was Viennese. In spite of both parents' opposition, Suppé showed an early interest in music and proved himself a capable flutist. He studied law at the University of Padua in Italy, but moved with his mother to Vienna in 1835 after his father's death.
In Vienna, Suppé began to study music in earnest. He composed and conducted for several Viennese theatres, producing over 30 comic operas and operettas and over 180 other stage pieces. Suppé is best known for his opera Boccacio, but has been introduced to band audiences world-wide through transcriptions of his overtures to Morning, Noon, and Night in Vienna and Poet and Peasant.
A Morning, Noon and Night in Vienna belongs to a musical genre preceding the operetta--a humorous play, with song, interspersed is one of Suppé's earliest works. The overture to such a production never related to the story line its function was to get the attention of the audience quiet the house and set the scene for the entertainment. Even at the age of 24, Suppé had a "feel" for how to attract the audience with a pleasant, unpretentious bit of fluff. The original stage comedy died the natural death of a mediocre entertainment whose form is no longer in vogue, but its charming overture lives on.
Karl Lawrence King
(at right) was born February 21, 1891 in Paintersville, Ohio. His family moved to Xenia a short time later, and around the turn of the century, the King family moved to Canton, where young Karl would begin to develop an interest in bands and music. After receiving some instruction on the cornet, King switched to baritone. His first band experience was with the Thayer Military Band of Canton, while in his teens. In 1909 King spent some time as a member of bands in Columbus and also Danville, Illinois. While a member of these bands, King began to compose marches and other works. Beginning in 1910, King began a decade-long career as a circus musician, spending one season each as a baritone player in the bands of Robinson's Famous Circus, Yankee Robinson Circus, Sells Floto Circus, and the Barnum and Bailey "Greatest Show On Earth." He continued to write music while a member of these bands, and in 1913 wrote what would become his masterpiece, "Barnum and Bailey's Favorite."
In 1914 King accepted the position as bandleader on the Sells Floto/Buffalo Bill Combined Shows, a position he would hold for three seasons. In 1917 and 1918 he returned to the Barnum and Bailey Circus band, this time as its leader and conductor. Recently married and intent upon settling down, King ended his circus "trouping days" and returned to Canton in 1919, where he led the Grand Army Band. In 1920 King relocated to Fort Dodge, Iowa, where he assumed leadership of the municipal band and operated his own publishing company, the K. L. King Music House. During his tenure, the Fort Dodge band gained national recognition, and King became a beloved member of the community as well as a band musician of national and international repute. Among many honors bestowed upon King was membership in the prestigious American Bandmasters Association. He served as ABA President in 1938 and was later named an Honorary Life President. He lived in Fort Dodge for the remainder of his life, passing away on March 31, 1971. His Fort Dodge band was subsequently renamed the "Karl L. King Municipal Band" in his honor. On October 22, 2006, a life-sized bronze statue of Mr. King was unveiled on the city square in Fort Dodge, as a testament and monument to the city's most famous musician and citizen.
As a composer, King was one of the most prolific and popular in the history of band music. He composed at least 291 works, including 185 marches, 22 overtures, 12 galops, 29 waltzes, and works in many other styles. Not only did he compose some of the most brilliant and famous marches for experienced bands at the professional and university levels; he also displayed a remarkable ability to compose first-rate music for younger, less experienced musicians and bands. His music continues to be performed worldwide by bands of all experience levels.
Barnum and Bailey's Favorite march. In 1913, Ned Brill, noted cornetist and director of the 32 piece Barnum and Bailey Circus Band, asked Karl L. King to write a march for the band. At that time, King, twenty two years old, played euphonium and was about to join Brill's band. Barnum and Bailey's Favorite March was the result, and it was to be King's most famous composition. King, in this march as in many of his others, featured his instrument, the euphonium. Barnum and Bailey's Favorite March ranks very high in international popularity polls.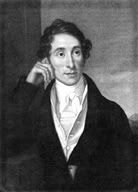 Composer, conductor, virtuoso, novelist, and essayist,
Carl Maria von Weber
(at left) is one of the great figures of German Romanticism. Known for his opera
Der Freischütz
, a work which expresses the spirit and aspirations of German Romanticism, Weber was the quintessential Romantic artist, turning to poetry, history, folklore, and myths for inspiration and striving to create a convincing synthesis of fantastic literature and music. Resembling the Faust legend,
Der Freischütz
(the term suggests the idea of an marksman relying on magic) is a story of two lovers whose ultimate fate is decided by supernatural forces, a story which Weber brings to life by masterfully translating into music the otherworldly, particularly sinister, aspects of the narrative. Weber's additional claim to fame are his works for woodwind instruments, which include two concertos and a concertino for clarinet, a concerto for bassoon, and a superb quintet for clarinet and string quartet. Born in 1786, Weber studied with Michael Haydn and Abbé Vogler. Appointed Kappelmeister Breslau in 1804, he gained fame as an opera composer with the production, in 1811, of Abu Hassan. In 1813, he became director of the Prague Opera. In Prague, where he remained until 1816, Weber developed a mostly French repertoire, taking an active, and highly creative, part in the practical aspects of opera production.
Musicologists have not definitively proven if the
Concertino
was written by Weber. It was discovered in a stack of manuscripts written by Weber for his patron Erbprinz Cal Ludwig Freidrich zu Löwenstein Wertheim-Freudenberg. The other manuscripts bore Weber's signature, but the Concertino's script was in a different handwriting. In addition, it does not appear in lists of the composers works compiled by Weber scholars. Regardless, the piece adheres to Weber's form and compositional style. Consisting of an opening aria and rousing polacca, or Polish-style dance, the Concertino is a joy to hear.

Henry Fillmore
(at left) was one of our most prolific composers with 256 compositions to his record and almost 800 arrangements. He published under various pseudonyms as well as his own name: Henry Fillmore -114; Gus Beans – 2; Harold Bennett – 65; Ray Hall – 3; Harry Hartley – 6;
Al Hayes – 57
; Will Huff – 8; and Henrietta Moore – 1.
According to Herb Block, Henry got into a conflict with his father (who composed and published liturgical music in Cincinnati) over the kind of music that Henry was composing. Henry liked march music and said, "I will huff and puff and I will write my own music." Hence, the name Will Huff.
Fillmore was a true free spirit. He was brought up by a conservative family in a conservative town. When he couldn't do as he wished, he ran away with a circus and played trombone in the circus band. To top it all off, he married an exotic dancer.
Solo Pomposo is a delightful example of solo writing of the period. The style is very characteristic of those of Herbert L. Clarke and Frank Simon, but has a unique Fillmore flavor.
Carmille Saint-Saëns
(at right) began his musical career as a musical pioneer, introducing to France the symphonic poem and championing the radical works of Liszt and Wagner at a time when Bach and Mozart were the norms. By the dawn of the 20th century, Saint-Saëns was an ultra-conservative, fighting the influence of Debussy and Richard Strauss. This is hardly surprising—Saint-Saëns's career began while Chopin and Mendelssohn were in their prime, and ended at the commencement of the Jazz Age; but his image endured for years after his death.
As a composer, Saint-Saëns was often criticized for his refusal to embrace rom
anticism and at the same time, rather paradoxically, for his adherence to the conventions of 19th-century musical language. He is remembered chiefly for works such as The Carnival of the Animals, which was not published in full until after his death - reportedly because Saint-Saëns feared it would affect his reputation as a serious composer; the Introduction and Rondo Capriccioso for violin and orchestra, the operas Samson and Delilah and Henry VIII (of which only the first is frequently performed today), the Symphony No. 3; the second, fourth and fifth piano concertos; the third violin concerto; the first cello concerto; and the first violin sonata.
Le carnaval was composed in February 1886 while Saint-Saëns was vacationing in a small Austrian village. It was originally scored for a chamber group of flute/piccolo, clarinet (B flat and C), two pianos, glass harmonica, xylophone, two violins, viola, cello and double bass, but is usually performed today with a full orchestra of strings, and with a glockenspiel substituting for the rare glass harmonica. The term for this rare 11-piece musical ensemble is a "hendectet" or an "undectet."
Saint-Saëns, apparently concerned that the piece was too frivolous and likely to harm his reputation as a serious composer, suppressed performances of it and only allowed one movement, Le cygne, to be published in his lifetime. Only small private performances were given for close friends like Franz Liszt.
Saint-Saëns did, however, include a provision which allowed the suite to be published after his death. It was first performed on 26 February 1922, and it has since become one of his most popular works.
Introduction et marche royale du lion (Introduction and Royal March of the Lion). After a bold opening statement, the stately Lion is heard roaring in scales running in opposite directions.
L'éléphant (The Elephant). This section is marked Allegro pomposo, the perfect caricature for an elephant. The ensemble plays a waltz-like triplet figure while the bass hums the melody beneath it. This is also a musical joke - the thematic material is taken from the Scherzo from Mendelssohn's incidental music to A Midsummer Night's Dream and Berlioz's "Dance of the Sylphs" from The Damnation of Faust. The two themes were both originally written for high, lighter-toned instruments; the joke is that Saint-Saëns moves this to the lowest and heaviest-sounding instrument.
Fossiles (Fossils). Here, Saint-Saëns mimics his own composition, the Danse macabre, which makes heavy use of the xylophone to evoke the image of skeletons playing card games, the bones clacking together to the beat. The musical themes from Danse macabre are also quoted; the xylophone and the violin play much of the melody, alternating with the piano and clarinet. The piano part is especially difficult here - octaves that jump in quick thirds. Allusions to "Ah! vous dirai-je, Maman" (better known in the English-speaking world as Twinkle Twinkle Little Star). The musical joke in this movement is that the musical pieces quoted are the fossils of his time.
Finale. The finale opens on the same tremolo notes in the pianos as in the introduction, which are soon reinforced by the wind instruments, the glass harmonica and the xylophone. This movement is somewhat reminiscent of an American carnival from the middle of the 20th century, with a bouncy eighth note rhythm. Although the melody is relatively simple, the supporting harmonies are ornamented in the style that is typical of Saint-Saëns' compositions; dazzling scales, glissandi and trills. Many of the previous movements are quoted here from the introduction, the lion, the asses, hens, and kangaroos. The work ends with a series of six "Hee Haws" from the Jackasses, as if to say that the Jackass has the last laugh, before the final strong group of C major chords.
It is a curious fact of the music world that marches written for fairs and expositions almost always fade into oblivion. Two notable exceptions are John Philip Sousa's King Cotton and The Fairest of the Fair. The former was written for the Cotton States and International Exposition of 1895, and the latter for the Boston Food Fair of 1908.
Mr. Sousa and his band had great drawing power at fairs and expositions and were much sought after. But, officials of the Cotton States and International Exposition in Atlanta attempted to cancel their three-week contract with the Sousa Band because of serious financial difficulties. At Mr. Sousa's insistence, they honored the contract, and at the first concert they became aware of their shortsightedness. Atlanta newspapers carried rave reviews of the band's performance. For example:
… The band is a mascot. It has pulled many expositions out of financial ruts. It actually saved the Midwinter Fair in San Francisco. Recently at the St. Louis and Dallas expositions Sousa's Band proved an extraordinary musical attention, and played before enormous audiences. It is safe to predict that history will repeat itself in Atlanta, and that the band will do the Exposition immense good. A great many people in South Carolina, Alabama and Georgia have postponed their visit to the Exposition so as to be here during Sousa's engagement, and these people will now begin to pour in.
Sousa's latest march, "King Cotton," has proved a winner. It has been heard from one end of Dixie to the other and has aroused great enthusiasm and proved a fine advertisement for the Exposition.
The Sousa Band did indeed bring the exposition "out of the red," and the same officials who had tried to cancel Sousa's engagement pleaded with him to extend it. King Cotton was named the official march of the exposition, and it has since become one of the perennial Sousa favorites.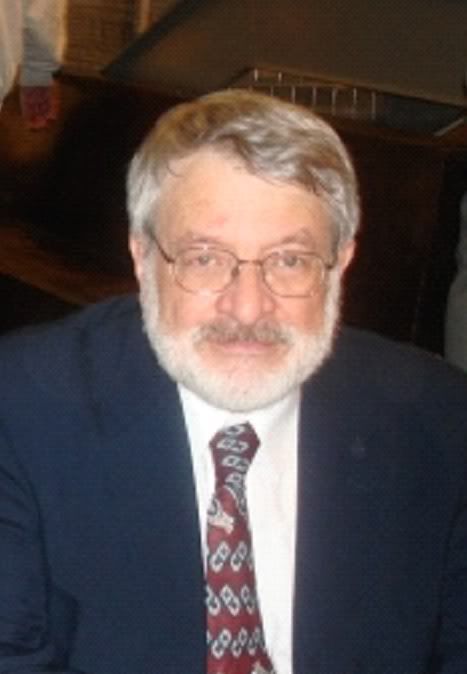 Larry Daehn
(at left) was born in Rosendale, Wisconsin, in 1939 and grew up on the farms of that state. He received a B.A. in Musical Education from the University of Wisconsin at Oshkosh in 1964 and his master's degree in 1976 from the University of Wisconsin at Platteville. He has been a teacher of music for 33 years; the last 27 of them at the New Glaris (WI) High School. A past president of the Wisconsin chapter of Phi Beta Mu, he was honored by that organization as Outstanding Bandmaster. Daehn has composed
With Quiet Courage
, in memory of his mother, and
As Summer Was Just Beginning
. An avid admirer of Percy Grainger, he has written several arrangements of that composer's melodies and an article on the Grainger Museum. He is the owner of Daehn Publications.
With Quiet Courage
Her life was heroic, but without fanfare.
She worked and hoped and inspired.
She loved and was loved.
Her life was a noble song of quiet courage.
With those words, Larry Daehn dedicated this composition to the memory of his mother. He describes her as a brave woman who raised her family through the hardships of farm life in Wisconsin. Despite the loss of both legs due to diabetes, she lived with nobility and quiet courage. She loved to sing. These qualities are evident in this composition, which was written in the summer of 1995 following Lois Daehn's death. It is a song that is passed between the horns, saxophones, a solo trumpet, percussion, and finally to the full ensemble. Building from a quiet pianissimo to the strength of a fortissimo, it concludes with the gentle chords symbolic of the open Wisconsin farmland and a full and rewarding life. With Quiet Courage was premiered by the U.S. Navy Band in our nation's capital in 1995.
Henry Fillmore's His Honor (March). The march is one of Fillmore's most famous marches. In 1933, the Fillmore Band had few engagements apart from several appearances at the Cincinnati Zoo. Curiously, Henry composed few works that year, but one he did compose was this march. Some of Fillmore's marches, overture, and novelty pieces were composed especially for his own band of professional musicians, organized in 1927 in Cincinnati. His Honor was one such favorite of both is band members and audience alike. The title refers to Mayor Russell Wilson, a man who impressed the composer with his sense of humor as well as his executive ability. Wilson held office from 1930-1937. The march was premiered August 2, 1933 at a concert at the zoo and has become one of his most frequently performed works. With its unexpected melodic and rhythmic changes and its various performance possibilities, His Honor is still one of Fillmore's most popular marches."
Blue Tango.
Composed by
Leroy Anderson
(pictured at right). Written in 1951 as a encore piece.
Born in Cambridge, Massachusetts to Swedish parents, Anderson was given his first piano lessons by his mother, who was a church organist. He continued studying piano at the New England Conservatory of Music. In 1925 Anderson entered Harvard University, where he studied theory with Walter Spalding, counterpoint with Edward Ballantine, and harmony with George Enescu, composition with Walter Piston and double bass with Gaston Dufresne. He also studied organ with Henry Gideon. He graduated with a Bachelor of Arts degree in 1929 and Master of Arts in 1930.
Anderson continued studying at Harvard, working towards a PhD in German and Scandinavian languages. (Anderson spoke English and Swedish during his youth but he eventually became fluent in Danish, Norwegian, Icelandic, German, French, Italian, and Portuguese.) His arranging work came to the attention of Arthur Fiedler in 1936 and Anderson was asked to show Fiedler any original compositions.
In 1942 Leroy Anderson joined the U.S. Army, and was assigned to Iceland as a translator and interpreter. Later in 1945 he was assigned to The Pentagon as Chief of the Scandinavian Desk of Military Intelligence. But his duties did not prevent him from composing, and in 1945 he wrote "The Syncopated Clock" and "Promenade". Anderson was a reserve officer and was recalled to active duty for the Korean War. In 1951 Anderson wrote his first hit, "Blue Tango", earning a Golden Disc and the No. 1 spot on the Billboard charts.
Edwin Eugene Bagley began his musical career at the age of nine as a vocalist and comedian with Leavitt's Bellringers, a company of touring entertainers. He began playing cornet and again took the road for six years with the Swiss Bellringers.
He later played both trombone and euphonium in a variety of New England ensembles, including Blaisdell's Orchestra (Concord, New Hampshire); The Park Theatre (Boston); Bostonians Opera Company; Germania Band (Boston); and, the Boston Symphony Orchestra.
He married in 1877 and, in 1893, moved to Keene, New Hampshire, where he conducted several bands, including the Keene City Band. In recent years, the city's bandstand was named in his honor
It is also interesting to note that Bagley was completely self-taught. He was also an outstanding visual artist and could well have made a name for himself as a caricaturist.
National Emblem (march). The march is one of the most famous of all marches, yet many non-musicians may be hard-pressed to know its name. In whole or in part, the march has been used extensively as background music on radio and television, in addition to thousands of concert performances. The title is derived from Bagley's overt (and to some controversial) use of "The Star Spangled Banner" in the first strain of the march. Reportedly, the forceful repeated figure in the trio was inspired by Bagley having seen herds of buffalo crossing the western prairies in the late 19th century.
Stars and Stripes Forever
(John Philip Sousa – pictured at right) The march is considered the finest march ever written, and at the same time one of the most patriotic ever conceived. As reported in the
Philadelphia Public Ledger
(May 15, 1897)
" ... It is stirring enough to rouse the American eagle from his crag, and set him to shriek exultantly while he hurls his arrows at the aurora borealis."
(referring to the concert the Sousa Band gave the previous day at the Academy of Music).
The march was not quite so well received though and actually got an over average rating for a new Sousa march. Yet, its popularity grew as Mr. Sousa used it during the Spanish-American War as a concert closer. Coupled with his Trooping of the Colors , the march quickly gained a vigorous response from audiences and critics alike. In fact, audiences rose from their chairs when the march was played. Mr. Sousa added to the entertainment value of the march by having the piccolo(s) line up in front of the band for the final trio, and then added the trumpets and trombones join them on the final repeat of the strain.
The march was performed on almost all of Mr. Sousa's concerts and always drew tears to the eyes of the audience. The author has noted the same emotional response of audiences to the march today. The march has been named as the national march of The United States.
There are two commentaries of how the march was inspired. The first came as the result of an interview on Mr. Sousa's patriotism. According to Mr. Sousa, the march was written with the inspiration of God.
"I was in Europe and I got a cablegram that my manager was dead. I was in Italy and I wished to get home as soon as possible, I rushed to Genoa, then to Paris and to England and sailed for America. On board the steamer as I walked miles up and down the deck, back and forth, a mental band was playing 'Stars and Stripes Forever.' Day after day as I walked it persisted in crashing into my very soul. I wrote it on Christmas Day, 1896."
The second, and more probable inspiration for the march, came from Mr. Sousa's own homesickness. He had been away from his homeland for some time on tour, and told an interviewer:
"In a kind of dreamy way, I used to think over old days at Washington when I was leader of the Marine Band ... when we played at all public functions, and I could see the Stars and Stripes flying from the flagstaff in the grounds of the White House just as plainly as if I were back there again."
"Then I began to think of all the countries I had visited, of the foreign people I had met, of the vast differences between America and American people and other countries and other peoples, and that flag our ours became glorified ... and to my imagination it seemed to be the biggest, grandest, flag in the world, and I could not get back under it quick enough."
"It was in this impatient, fretful state of mind that the inspiration to compose 'The Stars and Stripes Forever' came to me."
Medina Community Band
Program – Friday, July 29th, 2011
Anthem, Star Spangled Banner ........................................Francis Scott Key/John Philip Sousa
Overture, Morning, Noon, and Night in Vienna (1844)..................... Franz von Suppé/Henry Fillmore
March, Barnum and Bailey's Favorite (1913)............................................................... Karl L. King
Oboe Solo, Concertino in C Major ............................................................    Carl Maria von Weber

Crystal Gillaspy, soloist


Tuba Solo, Solo Pomposo (1911)................................................................................... Al Hayes
Jacob Fagan, soloist
Suite, Carnival of the Animals (1915)........................................  Carmille Saint-Saens/Jay Bocook
Introduction and Royal March of the Lions
The Elephant
Fossils
Finale
March, King Cotton (1895)............................................................................. John Philip Sousa
Patriotic, With Quiet Courage (1995).....................................................................  Larry Daehn
March, His Honor (1934)....................................................................................  Henry Fillmore
David Adamson, guest soloist
Tango, Blue Tango (1951)...............................................................................  Leroy Anderson
March, National Emblem (1906)............................................................................ E.E. Bagley
National March, The Stars and Stripes Forever (1897)................................... John Philip Sousa
Patriotic, God Bless America (1936).................................................... Irving Berlin/Erik Leidzen
Patriotic, Goin' Home (1893).......................................................  Anton Dvorak/Jani Villanueva
2011, July 29th, Concert #9, as of 6-20
Medina Community Band Personnel
Flutes

  Elizabeth Burdick, teacher (Brunswick)

  Sue McLaughlin, sys analyst (Medina)




Oboe

 Lisa Klatka, med epidemiologist (Strsvl)




Bassoon

  Monica Lenox, artist (Wadsworth)




E-flat Clarinet

  Mary Ann Grof-Neiman, music adm (Medina)




B-flat Clarinet

  Mary Ann Grof-Neiman, music adm (Medina)

  Harold Kasten-Krause, elect eng (Medina)

  Brenda Marshall, home care (Seville)

  Catherine Palcza, private music teacher (Stow)
Ashely Rilling (North Royalton)


 Andy Stefaniak, college student (Hinckley)

  Carl Stefaniak, dentist (Hinckley)




B-flat Bass Clarinet

      Holly Troche, veterinarian, (Westfield Cnt)





E-flat Alto Saxophone

  Claire Krupp, industrial engineer (Medina)

 Carly Schafer, transportation biller (Cleveland)




B-flat Tenor Saxophone

  Brie Evans, health services (Medina)




E-flat Baritone Saxophone

  David Igoe perfusionist (Akron)

 

Horn

 Tammi Rice, college student (Lodi)




  Michael Robinson, music teacher (Brunswick)




  Gail Sigmund, retired – math teacher (Medina)





Cornet

 Glenn Baughman, retired – chemist (Wads)




  Marcus Collins, mech engine (Wads)

  Marcia Nelson-Kline, ophthalmic tech (Medina)




  Paul Rocco, retired - police officer (Medina)

 Russ Tietz, accountant (Akron)




Trumpet

  LuAnn Gresh, music teacher (Wadsworth)





Trombone

  John Connors, college student (Medina)




  John Fenzel, retired - telecommunications (Hinckley)




  Kenneth Kriebel, retired – manuf mgr (Wads)




  Rob Lichtenberg, sales engineer (Copley)

 

Euphonium BC




  Matthew Kreglow, college student (Medina)




  Clayton Van Doren, HS science teacher (Lodi)




Tuba




  Robert Jones, retired (Berea)




  Kyle Snyder, insurance adjuster (Elyria)




Percussion

  Doug Dzurilla, college student (Medina)




  Jack Keating, retired (Grafton)




  Melinda Kellerstrass, music teacher (N Roy)





Conductors

  Curtis Amrein, band director (Akron)




 Marcus Neiman, college band director (Medina)





Listing as of 6/20/11