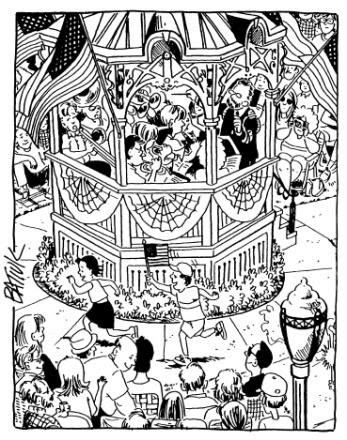 Medina Community Band
Complete information on the each concert, literature performed, soloists, and guest conductors, as well as personnel for this concert.
This material covers the 5th concert – Monday, July 4th, 2011, 8:30p – 9:30p
Site: Medina's Uptown Park Square (intersections of Rts 18, 42, Broadway and Liberty Street)
Cancellation of concerts due to the weather will be posted on the website!
MEDINA:  
Medina Community Band will continue the 2011 summer season, a celebration of 152 years of presenting community concerts in Medina, on
Monday, July 4
th
, 2011
, at
8:30p
, in
Medina's Uptown Park Square Gazebo
.
Featured soloists on this hour-long concert will be: Edward Lichtenberg, alto saxophone, and Daniel Doty, vocal soloist. Lichtenberg will perform Earl Hagen's Harlem Nocturne. Doty will sing selections from Mame and West Side Story. The Medina Community Band is under the baton of conductor Marcus Neiman and associate conductor Curtis Amrein. Ron Foster, recipient of the 2011 Medina Hospital Foundation "Maestro for a Night," will be featured guest conductor in the march The Washington Post, by John Philip Sousa. The concert will feature works by Russo, Hosey, Goldman, Bagley, Fillmore, and Sousa. Medina Community Band is sponsored by the Medina Community Band Association, a standing committee of the Medina Breakfast Kiwanis Club. The concert is dedicated to the memory of William Batchelder, Jr.
Featured Soloists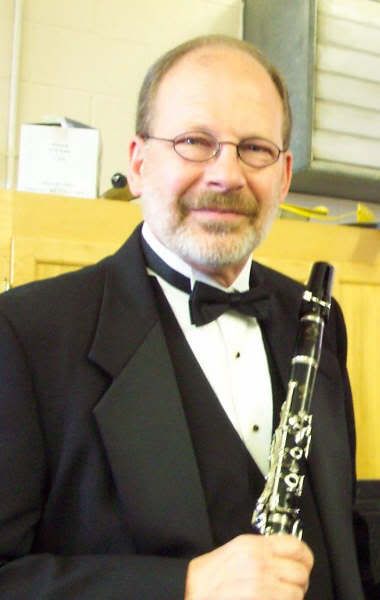 Edward Lichtenberg
(saxophone soloist, at left) retired in 1998 as assistant superintendent for Midview Schools (Lorain County) after 32 years in education. Before becoming assistant superintendent, he was a middle school administrator and director of bands at Midview, where his concert bands consistently earned superior ratings. Ed is a member of the Medina Community Band and a staff member for the Ashland University Adult Music Camp. He has conducted throughout Europe for American Music Abroad and has performed with the Sounds of Sousa Band, Lorain Pops Orchestra, the Tommy Dorsey Band and the Columbus Symphony Orchestra. Ed and his wife Judy reside in Medina and are the parents of Medina Community Band members Rob and Beth (Burdick) and father-in-law of Christopher (Burdick). He will perform Earle Hagen's
Harlem Nocturne
.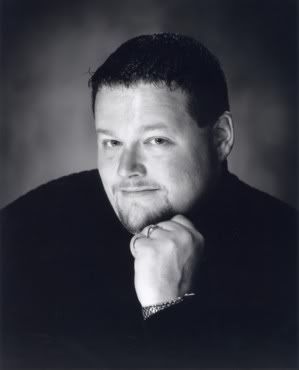 Daniel J. Doty
, tenor (at right) has appeared throughout the Midwest with orchestras and opera companies. A participant of the Opera and Music Theatre Festival of Lucca, Daniel spent six weeks in the Tuscan village of Lucca, Italy singing operatic arias at various venues associated with Lucca's most famous son Giacomo Puccini. Daniel is a frequent soloist with the Akron Symphony Orchestra and has also appeared with symphonies in Muncie, IN, Urbana, IL, Marion, OH and community bands in Medina and Wadsworth. Mr. Doty holds a Bachelor of Music Education Degree from Bowling Green State University. He has taught music in the public school systems of Ohio and Illinois. He also an ordained minister and holds a Master of Divinity degree from Garrett-Evangelical Theological Seminary, Evanston, IL. Currently Daniel serves as the Senior Minister of Trinity United Church of Christ in Wadsworth, Ohio.
He will perform
Maria
from Leonard Bernstein's Broadway musical
West Side Story
and
MAME
from Jerry Herman's Broadway musical of the same name.
Conductors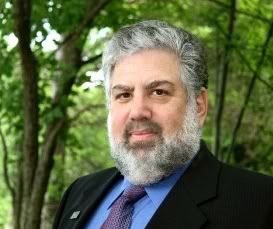 Marcus Neiman
(left) celebrates his 39
th
season as conductor of the Medina Community Band.  Neiman continues in the position of interim director of concert band at Kent State University where he teaches their on-campus "Music Teaching as a Profession" course and supervises music education student teachers, serving as a part-time assistant professor.
He received his bachelor of science in music education degree from The University of Akron; master of music in music education degree from The University of Michigan; and, post-degree doctorial work at The Kent State University.
He is a member of the 1993-94 class of
Leadership Medina County
.  Neiman remains active with Ohio Music Education Association (OMEA), having served as state president of that organization from 1998-2000, and currently serves as a woodwind adjudicator and state historian.  He is the recipient OMEAs highest honor, the "Distinguished Service Award," presented to him on January 29
th
, 2010.  Neiman is the artistic director and founding conductor of the professional concert band – The Sounds of Sousa Band and appears throughout the nation as a guest clinician and conductor.
Marcus and his wife Mary Ann, who is a professional clarinetist and program administrator - preparatory and continuing education department for the Cleveland Institute of Music, reside in Medina with their two cats Sasha and Dmitri. Marcus has two daughters (Nancy and Jennifer) from a previous marriage, three granddaughters, one grandson, and a godson.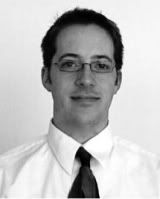 Curtis Amrein
(associate conductor, at right) is the director of bands at U.L. Light Middle School in Barberton, Ohio. His responsibilities include teaching sixth, seventh, and eighth grade bands in addition to jazz and percussion ensembles. Under his direction, students at U.L. Light have received superior ratings at Ohio Music Education Association large group and solo and ensemble adjudicated events. 

Curtis received his bachelor's degree in music education from The Ohio State University in 2004, where he graduated Magna Cum Laude. While there, Mr. Amrein performed with the Symphonic Band, Wind Symphony, and Symphony Orchestra. He is a trumpet student of Timothy Leasure and was the 2004 recipient of the Richard Burkart Trumpet Award. Curtis' conducting teachers include Dr. Richard Blatti and Marcus Neiman.
Mr. Amrein serves as both an associate conductor and trumpet player with the Medina Community Band. He also performs with the Sounds of Sousa Band, also under the direction of Marcus Neiman. Curtis is an active member of the Ohio Music Educators Association, National Association for Music Education (MENC), and Ohio Education Association. The 2011 season is Curtis' first as associate conductor of Medina Community Band.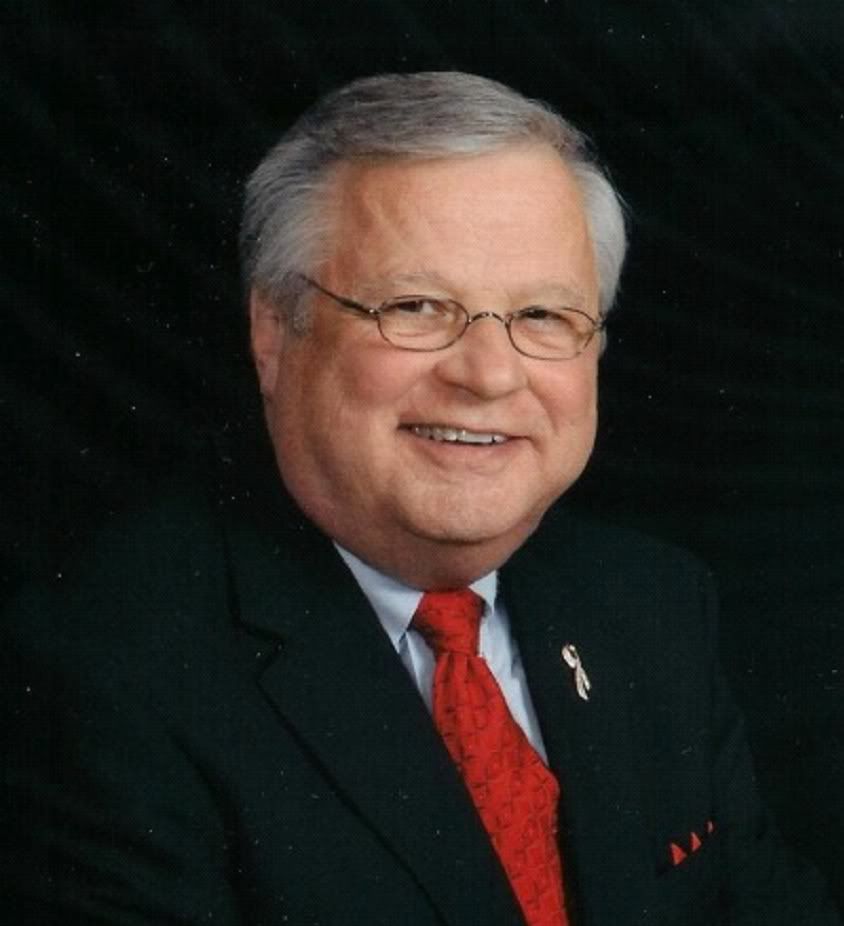 Ron Foster
 (at left) is the 2011 Medina Hospital Foundation recipient of the "Maestro for a Night."  Born in Ironton (OH), he was a tuba player in high school and member of the Ironton High School Tigers Marching Band, Concert Band, and Dance Band.  He was a business major at The Ohio State University, attended Baldwin Wallace College, and has been a resident of Medina County for 30 years.
Ron is a retired regional sales manager for Gems Sensors Division of Danaher Corporation and currently an accounts manager for Ohio Brake & Clutch Corporation, an industrial distributor of Motion Control Products.  He is an active member of First Christian Church and a long-time supporter of Medina Community Band.  Ron is a widower and currently resides in Medina with Casper, his cat.
He will conduct John Philip Sousa's march The Washington Post.
Program Notes
Star Spangled Banner
(John Stafford Smith arranged by John Philip Sousa) uses lyrics from a poem written in 1914 by Francis Scott Key, a then 35-year-old amateur poet after seeing the bombardment of Fort McHenry at Baltimore, Maryland, by Royal Navy ships in Chesapeake Bay during the War of 1812.
The poem was set to the tune of a popular British drinking song, written by John Stafford Smith for the Anacreontic Society, a London social club.  Set to Key's poem and renamed "The Star-Spangled Banner," it would soon become a well-known American patriotic song.  It was recognized for official use by the United States Navy in 1889 and the President in 1916, and was made the national anthem by a congressional resolution on March 3, 1931 (46 Stat. 1508, codified at 36 U.S.C. § 301), which was signed by President Herbert Hoover.
Before 1931, other songs served as the hymns of American officialdom. Most prominent among them was "Hail, Columbia" which served as the de facto national anthem from Washington's time and through the 18
th
and 19
th
centuries.  Following the War of 1812 and subsequent American wars, other songs would emerge to complete for popularity at public events, among them "The Star Spangled Banner."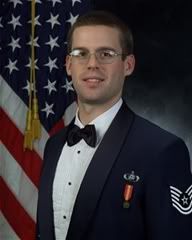 Summer Evenings on the Square
was written by
Tadd Russo
(pictured at left) to celebrate the 150
th
season of Medina Community Band. Russo was born and raised in Medina, Ohio, and was first exposed to "band music" on the Square in Medina, listening to the Medina Community Band with his parents. Russo is currently a member of the United States Air Force Band's Music Production Staff.
Technical Sergeant Russo is a 1999 graduate of The Ohio State University, where he earned both a bachelor of music and a bachelor of music in education, and was the recipient of The OSU College of the Arts Grant for work in Theater Music. He earned his master of music degree in 2001, also from Ohio State. While at OSU, he was the composer-in-residence for The Ohio State University Symphony Orchestra, and studied with Thomas Wells, Donald Harris and Jan Radzynski. Sergeant Russo is a member of the Society of Composers, Inc. and ASCAP.
The work is programmatic in nature and allows us to picture typical Friday evenings on the square from the late afternoon arrival of vendors and musicians, to car and trucks passing through the square, on to the band's performance. Today's performance is the world premiere performance of Russo's
Summer Evening on the Square
on Medina's Square.
Edwin Eugene Bagley began his musical career at the age of nine as a vocalist and comedian with Leavitt's Bellringers, a company of touring entertainers.  He began playing cornet and again took the road for six years with the Swiss Bellringers.  He later played both trombone and euphonium in a variety of New England ensembles, including Blaisdell's Orchestra (Concord, New Hampshire); The Park Theatre (Boston); Bostonians Opera Company; Germania Band (Boston); and, the Boston Symphony Orchestra. He married in 1877 and, in 1893, moved to Keene, New Hampshire, where he conducted several bands, including the Keene City Band.  In recent years, the city's bandstand was named in his honor. It is also interesting to note that Bagley was completely self-taught.  He was also an outstanding visual artist and could well have made a name for himself as a caricaturist.
National Emblem (march).  The march is one of the most famous of all marches, yet many non-musicians may be hard-pressed to know its name.  In whole or in part, the march has been used extensively as background music on radio and television, in addition to thousands of concert performances. The title is derived from Bagley's overt (and to some controversial) use of "The Star Spangled Banner" in the first strain of the march. Reportedly, the forceful repeated figure in the trio was inspired by Bagley having seen herds of buffalo crossing the western prairies in the late 19th century.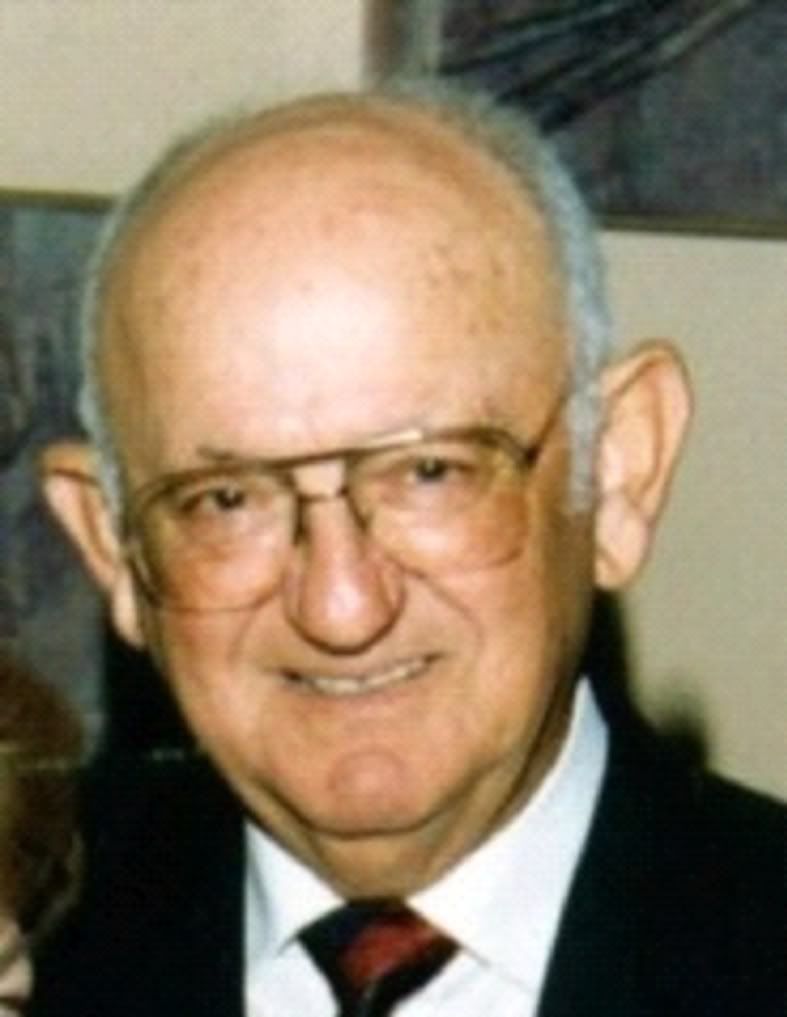 Earle Hagen
(pictured at left) was born in Chicago, Illinois, and as a boy he moved with his family to Los Angeles, California, where he learned to play the trombone in junior high school, and graduated from Hollywood High School. He left home to join traveling big bands, at age 16, and played with Tommy Dorsey, Benny Goodman and Ray Noble. While with Noble he wrote
Harlem Nocturne
, on the road in 1939, as a tribute to Duke Ellington and Johnny Hodges. The piece was later used as the theme to television's
Mickey Spillane's Mike Hammer
.


In order to make extra money he began teaching trombone in the 1930s. He went to work for CBS in 1940, as a staff musician, but then enlisted in the military in 1941. Hagen was an orchestrator and arranger for motion picture studio 20th Century Fox in 1940s and early 1950s, and worked on films like
Call Me Madam
,
Gentlemen Prefer Blondes
and
Carousel
.  He began writing for television when he left Fox in 1952 with partner Herbert W. Spencer.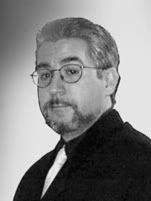 James L. Hosay
(pictured at right), was born in Nashville, Tennessee, and raised in Norfolk, Virginia.  After high school, he joined the United States Army as a trumpet player and graduated from the U.S. Armed Forces School of Music. After his first three year enlistment, he landed a job as music copyist for the United States Army Band (Pershing's Own) in Washington, D.C., and earned a position as staff arranged in 1981. During his 20 year military career, Hosey received two Meritorious Service Medals, two Army Commendation Medals, and a personal letter of commendation from the chairman of the Joint Chiefs of Staff – General Colin Powell.
Black Granite
symphonic march. The Vietnam War is an event in United States history that is controversial to this day.  But let there be no controversy regarding the high level of valor, courage, and honor displayed by the men and women of the United States Armed Forces during that conflict. Without regard to the politics behind their involvement, they served diligently and to the highest standards of military tradition.  Many of them gave the ultimate sacrifice. This march is dedicated to the men and women who died in that war, to those whose heroic deeds were unsung, and to those who returned home only to find shattered remnants of what was once their "American dream."
Leonard Bernstein's
West Side Story
is a modern version of Shakespeare's Romeo and Julliet.  The lyrics were written by, at that time, Broadway newcomer Stephen Sondheim.  It was a jolting work, not just for its story, but also its compelling music and advanced use of dance within the framework of a musical play.
A 1961 film version starred Richard Beymer, Natalie Wood, George Chakiris, and Rita Moreno.  The Broadway version ran for 732 performances beginning on September 26, 1957 at the Winter Garden.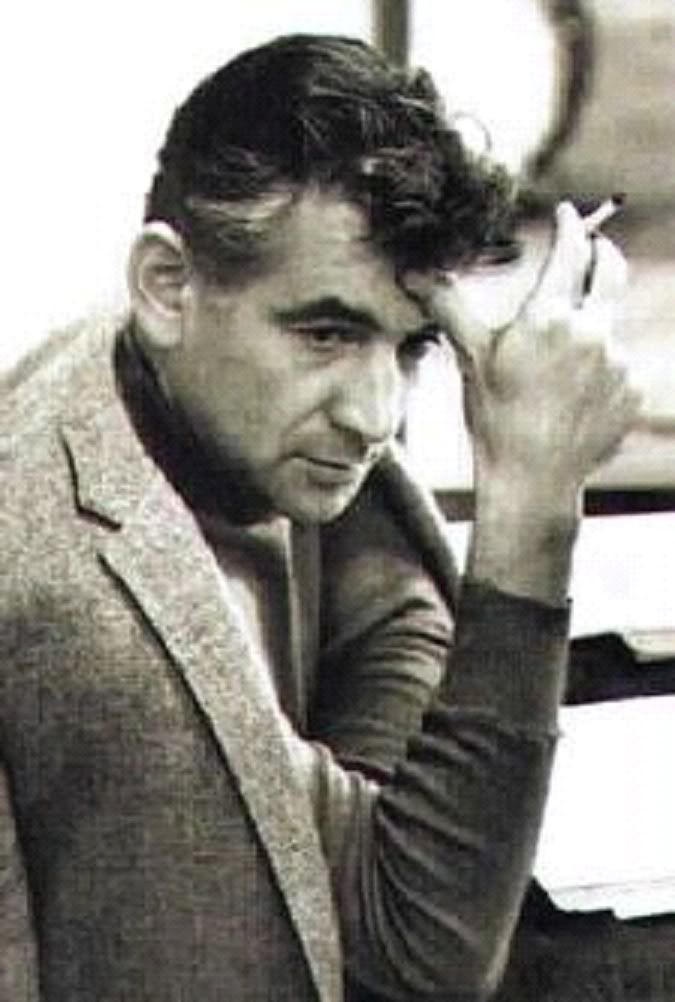 Bernstein's (pictured at left) greatest fame may have been as a result of his 12 years as the conductor of the New York Philharmonic.  He studied at Harvard with Walter Piston, and at Curtis with Randall Thompson and Fritz Reiner.  He won instant fame by conducting a broadcast concert when Bruno Walter fell ill at the last moment.
He was one of America's greatest musical geniuses, having successful careers as conductor, piano virtuoso, composer, and orchestrator.  Among his many contributions to the world of music was his television series for young audiences which he conducted and narrated to provide youth a better understanding and appreciation of music
.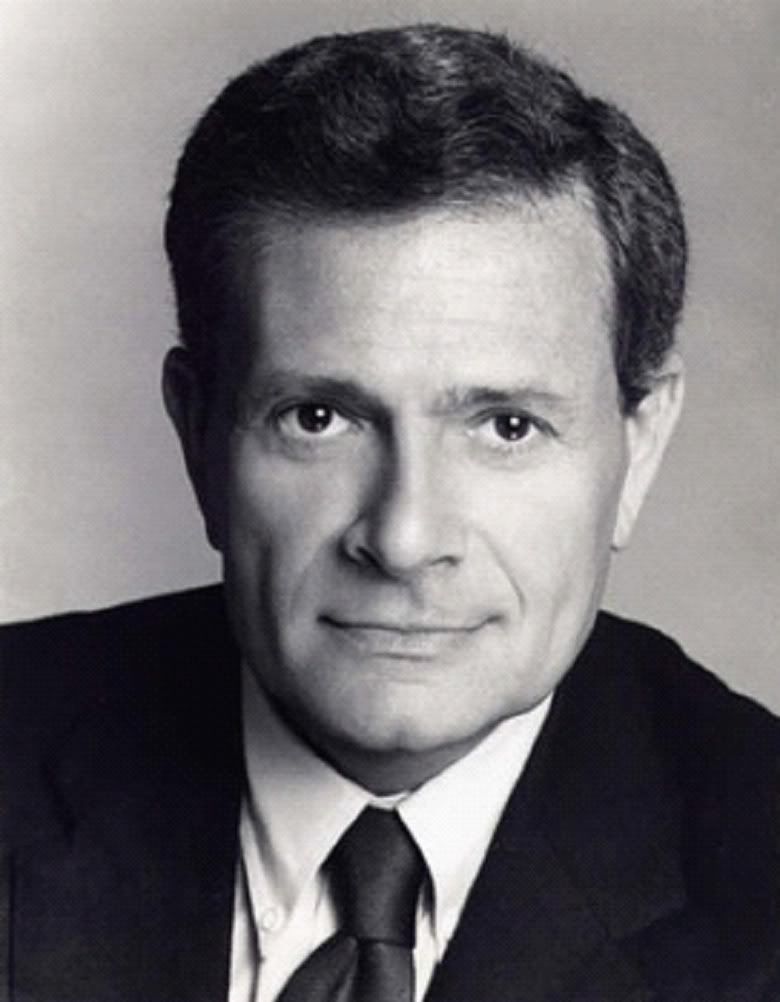 Many of
Jerry Herman's
(pictured at right) show tunes have become pop standards. "If He Walked into My Life" from
Mame
was recorded by Eydie Gormé, winning her a Grammy Award for Best Vocal Performance, Female in 1967. " Herman is one of only two composers/lyricists to have three musicals run more than 1500 consecutive performances on Broadway (the other being Stephen Schwartz):
Hello, Dolly!
(2,844),
Mame
(1,508), and
La Cage aux Folles
(1,761). He is honored by a star on the Hollywood Walk of Fame, at 7090 Hollywood Boulevard. Other honors include the Jerry Herman Ring Theatre, named after him by his alma mater.
Mame
with the book by Jerome Lawrence and Robert Edwin Lee and music and lyrics by Jerry Herman. Originally titled
My Best Girl
, it is based on the 1955 novel
Auntie Mame
by Patrick Dennis and a 1956 Broadway play, by Lawrence and Lee, that had starred Rosalind Russell. Set in New York and spanning the Great Depression and World War II, it focuses on eccentric bohemian, Mame Dennis, whose famous motto is "Life is a banquet and most poor suckers are starving to death." Her fabulous life with her wealthy friends is interrupted when the young son of her late brother arrives to live with her. They cope with the Depression in a series of adventures. In 1958, a film titled
Auntie Mame
, based on the play, was released by Warner Brothers once again starring Rosalind Russell in the title role. Russell was nominated for an Academy Award and won a Golden Globe for her portrayal.
The musical opened on Broadway in 1966, starring Angela Lansbury and Beatrice Arthur. The production became a hit and spawned a 1974 film with Lucille Ball in the title role and Arthur reprising her supporting role, as well as a London production, a Broadway revival, and a 40th anniversary revival at the Kennedy Center in 2006.
John Philip Sousa's march The Washington Post. During the 1880's, several Washington, DC, newspapers competed vigorously for public favor. One of those, the Washington Post, organized what was known as the Washington Post Amateur Authors' Association and sponsored an essay contest for school children. Frank Hatton and Beriah Wilkins, owners of the newspaper, asked Sousa, then leader of the Marine Band, to compose a march for the award ceremony.
The ceremony was held on the Smithsonian grounds on June 15, 1889. President Harrison and other dignitaries were among the huge crowd. When the new march was played by Sousa and the Marine Band, it was enthusiastically received, and within days it became exceptionally popular in Washington.
The march happened to be admirably suited to the two-step dance, which was just being introduced. A dancemaster's organization adopted it at their yearly convention, and soon the march was vaulted into international fame. The two-step gradually replaced the waltz as a popular dance, and variations of the basic two-step insured the march's popularity all through the 1890s, and into the 20th century. Sousa's march became identified with the two-step, and it was as famous abroad as it was in The United States. In some European countries, all two-steps were called "Washington posts." Pirated editions of the music appeared in many foreign countries. In Britain, for example, it was known by such names as "No Surrender" and "Washington Grays."
Next to "The Stars and Stripes Forever," "The Washington Post" has been Sousa's most widely known march. He delighted in telling how he had heard it in so many different countries, played in so many different ways -- and often accredited to native composers. It was a standard at Sousa Band performances and was often openly demanded when not scheduled for a program. It was painful for Sousa to relate that, like "Semper Fidelis" and other marches of that period, he received only $35 for it, while 
the publisher made a fortune. Of that sum, $25 was for a piano arrangement, $5 for a band arrangement, and $5 for an orchestra arrangement.
Today, at a community room in Washington, a spotlight illuminates a life-size color portrait of the black-bearded Sousa, resplendent in his scarlet Marine Band uniform. This is the John Philip Sousa Community Room in the Washington Post Building. It is the newspaper's tribute to the man who first gave it worldwide fame.
Victor August Herbert (at left) was born in Ireland, received his education and early playing experience in German, and later earned his reputation as a cellist-composer-conductor in America. Considered by many as one of the greatest American composer-arrangers of all time, his major operettas consist of Babes in Toyland, Mlle. Modiste, The Red Mill, and Naughty Marietta.
The Gold Bug march (1896) was extracted from the operetta of the same name. The operetta, which opened at the Casino in New York in September of 1896, and closed one week later, was ill-fated from the beginning. The early demise of the musical comedy was attributed to inadequate preparations as well as to the less-than-exciting plot. The march was one of only two selections that survived the operetta. With its catchy melodies and a whistling chorus in the trio, the march proved to be one of Herbert's most popular concert band works.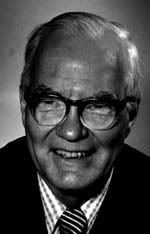 State Street Strut
(Dixieland) by Rod "Red" McLeod (right). Minnesota born and educated, his career included a rich diversity of activities. Red's 19-year tenure as musical director and arranger for The Golden Strings serves as an invaluable reference in his preparation of editions for student performers. In addition, he has written hundreds of arrangements for radio programs, touring acts, ice shows and more, and was entertainment director for the Minnesota Vikings football team for 25 years.
Featured in this Dixieland selection will be Edward Lichtenberg, clarinet; Beth Burdick, tenor saxophone; Christopher Burdick, trumpet; Rob Lichtenberg, trombone; and Kyle Snyder, tuba – the "Lichtenberg Family Band." 

Henry Fillmore
(pictured at left) was one of our most prolific composers with 256 compositions to his record and almost 800 arrangements.  He published under various pseudonyms as well as his own name: Henry Fillmore -114; Gus Beans – 2; Harold Bennett – 65; Ray Hall – 3; Harry Hartley – 6; Al Hayes – 57; Will Huff – 8; and Henrietta Moore – 1.  According to Herb Block, Henry got into a conflict with his father (who composed and published liturgical music in Cincinnati) over the kind of music that Henry was composing.  Henry liked march music and said,
"I will huff and puff and I will write my own music."
Hence, the name Will Huff.  Fillmore was a true free spirit.  He was brought up by a conservative family in a conservative town.  When he couldn't do as he wished, he ran away with a circus and played trombone in the circus band.  To top it all off, he married an exotic dancer.
Lassus Trombone
,
composed by Henry Fillmore. This composition, a trombone smear or characteristic, was Sousa's favorite. It could well have been that Henry got the title of this classic smear from that food substance which is a thick, pungent, sugary syrup, usually a by-product of the process of extracting sugar from sugar cane.  The syrup is thick under any circumstances, and much more so when it is cold.  A favorite saying is "slow as molasses in January."  In the southern dialect, which influenced the Cincinnati area in many ways, the first syllable is sometimes elided, producing "lasses."  In this sense, it would refer to the slides and glissandos (smears) which are required of the trombonists who perform the piec
e.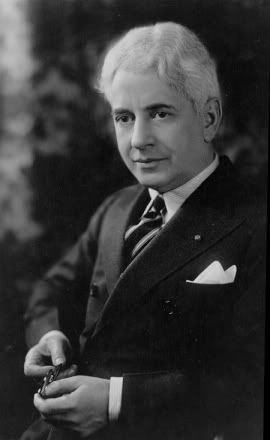 In speaking of his father, Richard Franko Goldman related in a broadcast interview that "the new image of the modern concert band is largely the work of one man
Edwin Frank Goldman
" (pictured at right). He went on to say "early in 1909 my father began to recognize that the musicians in New York who performed in the summer bands, most of whom were from the symphonies and the Metropolitan Opera, did not take the summer performances very seriously. The bands seldom rehearsed and considered the work only as a source of extra income. My father realized the enormous potential for a good wind ensemble. Subsequently in 1911 he founded a group which was initially called the New York Military Band. Later in 1920 when he was firmly established the ensemble became known as the Goldman Band".
The Goldman Band became one of the greatest in history and Goldman's name became synonymous with musical excellence throughout the United States. He was the dean of bandmasters and certainly one of the most celebrated that ever lived. His famous series of live free concerts in New York's Central Park and Prospect Park in Brooklyn were heard by more people than any other series of concerts in the world. He projected the spirit of old bandstands, the feature of every old-fashioned park and village square. He helped foster through his concerts a wholesome and happy nostalgia to the people of a great metropolis.
This march,
On the
Mall
, which encourages the audience to sing along and then whistle along at the trio, was written in 1923 for the dedication of the Elkan Naumburg Bandshell in Central Park (New York City).  The title dervies from the park's spacious mall, where the bandstand is located, and where New Yorkers enjoy gathering to listen to music.
Stars and Stripes Forever
(John Philip Sousa) The march is considered the finest march ever written, and at the same time one of the most patriotic ever conceived.  As reported in the
Philadelphia Public Ledger
(May 15, 1897)
" ... It is stirring enough to rouse the American eagle from his crag, and set him to shriek exultantly while he hurls his arrows at the aurora borealis."
 (referring to the concert the Sousa Band gave the previous day at the Academy of Music).
The march was not quite so well received though and actually got an over average rating for a new Sousa march.  Yet, its popularity grew as Mr. Sousa used it during the Spanish-American War as a concert closer.  Coupled with his
Trooping of the Colors
, the march quickly gained a vigorous response from audiences and critics alike.  In fact, audiences rose from their chairs when the march was played.  Mr. Sousa added to the entertainment value of the march by having the piccolo(s) line up in front of the band for the final trio, and then added the trumpets and trombones join them on the final repeat of the strain.
The march was performed on almost all of Mr. Sousa's concerts and always drew tears to the eyes of the audience.  The author has noted the same emotional response of audiences to the march today.  The march has been named as the national march of The United States.
There are two commentaries of how the march was inspired.  The first came as the result of an interview on Mr. Sousa's patriotism.  According to Mr. Sousa, the march was written with the inspiration of God.
"I was in Europe and I got a cablegram that my manager was dead.  I was in Italy and I wished to get home as soon as possible, I rushed to Genoa, then to Paris and to England and sailed for America.  On board the steamer as I walked miles up and down the deck, back and forth, a mental band was playing 'Stars and Stripes Forever.'  Day after day as I walked it persisted in crashing into my very soul. I wrote it on Christmas Day, 1896."
The second, and more probable inspiration for the march, came from Mr. Sousa's own homesickness.  He had been away from his homeland for some time on tour, and told an interviewer:
"In a kind of dreamy way, I used to think over old days at Washington when I was leader of the Marine Band ... when we played at all public functions, and I could see the Stars and Stripes flying from the flagstaff in the grounds of the White House just as plainly as if I were back there again."
"Then I began to think of all the countries I had visited, of the foreign people I had met, of the vast differences between America and American people and other countries and other peoples, and that flag our ours became glorified ... and to my imagination it seemed to be the biggest, grandest, flag in the world, and I could not get back under it quick enough."
"It was in this impatient, fretful state of mind that the inspiration to compose 'The Stars and Stripes Forever' came to me."
God Bless America.  
In 1918,
Irving Berlin
(pictured at left) produced
Yip, Yip Yaphank
, an all-soldier show at Camp Yaphank
. God Bless America
was one of the songs in that show, but Berlin decided to delete it from the production. In 1938, Kate Smith asked Berlin to write a song for her to use in her Armistice Day radio show. Unable to write anything that satisfied him, he remembered the song from
Yip, Yip Yaphank
and gave her, free of charge, exclusive performing rights. She first performed it on her radio show on November 10, 1938, the last peacetime Armistice Day this country celebrated before World War II.
In 1939, both major political parties used
God Bless America
in their Presidential nominating conventions. Kate Smith recorded the song for Columbia and it became immensely popular. It was heard or sung at rallies, balls, and athletic events nationwide.
Berlin was a passionate patriot and did not want to profit from this patriotic song. In 1939 he copyrighted it in the names of Gene Tunney, Mrs. Theodore Roosevelt, Jr., and A. L. Berman and stipulated that all proceeds go to the Boy and Girl Scouts. 
This stately and reverent song represents the thoughts of the multitudes of immigrants such as Berlin, himself, who were grateful to this country for giving them the opportunity to transcend the limitations of their old world origins.
Israel Baline, the son of a Jewish cantor, immigrated to the United States from Russia with his family in 1893. Here, he spent his early years in great poverty. In 1904, he worked as a singing waiter in Chinatown and Bowery cabarets of New York City. After a printer erroneously printed his name "Irving Berlin" on a piece of music, he chose that name for his own. In 1911, he achieved success pioneering ragtime with
Alexander's Ragtime Band
(originally titled
Alexander and his Clarinet
) and
Everybody's Doin' It
.
Medina Community Band
Program – Monday, July 4th, 2011
Anthem, Star Spangled Banner......................... Francis Scott Key/John Philip Sousa
Overture, Summer Evenings on the Square (2011)...................................Tadd Russo
March, National Emblem (1906)..............................................................E.E. Bagley
Alto Saxophone Solo, Harlem Nocturne (1940)......................Earle Hagen/Alfred Reed
Edward Lichtenberg, soloist
March, Black Granite (1919).................................................................Ohio Division
Vocal Soloist,
    Maria from West Side Story (1957).....................................................Leonard Bernstein
    Mame from Mame (1956)..........................................................................Jerry Herman
Dan Doty, soloist
March, The Washington Post (1889).............................................. John Philip Sousa
Ron Foster, guest conductor
Medina Hospital Foundation - Maestro for a Night
March, The Gold Bug (1896)................................................................Victor Herbert
Dixieland, State Street Strut (1973)............................................James "Red" McLeod
The Lichtenberg Family Band
Characteristic, Lassus Trombone........................................................Henry Fillmore
Sing-A-Long, On the Mall (1923).............................................Edwin Franko Goldman
Patriotic, Armed Forces Salute (1980)...............................various/Robert W. Lowden
National March, The Stars and Stripes Forever (1897)....................John Philip Sousa
Patriotic, God Bless America (1936)....................................Irving Berlin/Erik Leidzen
Patriotic, Goin' Home (1936)..........................................Anton Dvorak/Jari Villanueva
In Memory of William Batchelder, Jr.
2011, July 4th, Concert #5, as of 6-20
Medina Community Band Personnel
 

Flutes

  Elizabeth Burdick, teacher (Brunswick)

 Sue McLaughlin, sys analyst (Medina)

 Karen Rinehart, spec ed teacher (Green)

  Amy Thach-McArtor, band director (Wads)




Oboe

 Lisa Klatka, med epidemiologist (Strsvl)

 

Bassoon

  Monica Lenox, artist (Wadsworth)




E-flat Clarinet

  Mary Ann Grof-Neiman, music adm (Medina)




B-flat Clarinet

  Amy Dragga, grant writer (Bedford)

  Mary Ann Grof-Neiman, music adm (Medina)

 Harold Kasten-Krause, elect eng (Medina)

 Nancy Leahy, retired – CSU associate (Litchfld)

  Ed Lichtenberg, retired – sch adm (Medina)

  Laura Nary, vocal music teacher (N Roy)

  Ken Stern, software engineer (Kent)




B-flat Bass Clarinet

  Tom Kenat, engineer/organ builder (Medina)

 

E-flat Alto/B-flat Tenor Saxophone

  Claire Krupp, industrial engineer (Medina)

 Carly Schafer, transportation biller (Cleveland)

  David Willkom, HS student (Medina)




E-flat Baritone Saxophone

  David Igoe perfusionist (Akron)




 

Horn

  Michelle Kupiec, college student (Middleburg Hts)




 Tammi Rice, college student (Lodi)




  Gail Sigmund, retired – math teacher (Medina)




 

Cornet

  Christopher Burdick, band director (Brunswick)




  Marcia Nelson-Kline, ophthalmic tech (Medina)

  Paul Rocco, retired - police officer (Medina)




 

Trumpet

  LuAnn Gresh, music teacher (Wadsworth)





Trombone

  John Blasko, band director (Lakewood)




  Rod Hannah, retired – math teacher (Wads)




  Lee Harper, retired - U.S. Postal Service (Medina)




  Rob Lichtenberg, sales engineer (Copley)

  

Euphonium BC




  Kevin Gamin, IT specialist (Medina)




  Matthew Kreglow, college student (Medina)




 




Tuba




  Robert Jones, retired (Berea)




  Kyle Snyder, insurance adjuster (Elyria)





Percussion

  Doug Dzurilla, college student (Medina)




  Melinda Kellerstrass, music teacher (N Roy)




 




Conductors

  Curtis Amrein, band director (Akron)




 Marcus Neiman, college band director (Medina)





Listing as of 6/20/11