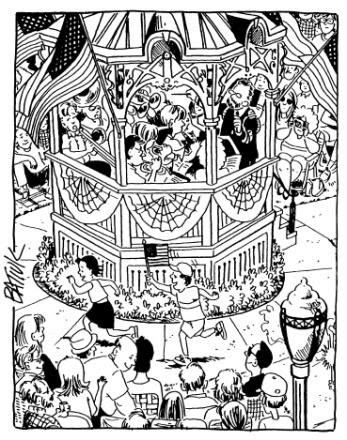 Medina Community Band 

This material covers the EHOVE Career Center Concert - Sunday, April 14th, 2012, 2p

Site: 316 Mason Road, Milan, OH 44846
Medina:  The Medina Community Band, under the baton of Marcus L. Neiman, will present their annual spring concert on Sunday, April 14th, at 2p, EHOVE Career Center, 316 Mason Road (Milan 44846).  Admission is complimentary to the concert.
The annual EHOVE Career Center will mark the Medina Community Band's 23rd appearance at the site.  Special guest soloists from Edison High School will be Edison High School Band students who will perform as part of an antiphonal brass and percussion choir in Kalinnikov's "Finale to Symphony No 1, in g minor," and special feature trumpet trio, including Edison High School students Ryan Reilly, Teresa Lamar, and Olivia Gomek will be featured in Harold Walter's Jim Dandies trumpet trio.  In addition, Edison High School Band Director Denise Reilly will appear as a featured guest conductor, conducting Karl King's march "Allied Honor."
Special guest soloists will be Vicki Smith (clarinet); Marcia Nelson-Kline (trumpet); Lee Harper (trombone); Kyle Snyder (tuba); and, Bill Becker (drums) in McLeod's "State Street Strut."
Marcus Neiman, in his 41st year of conducting the Medina Community Band, will conduct LaPlante's "Cowboy Symphony," Warren Barker's arrangement of "Le Misérables," Fillmore characteristic trombone feature "Miss Trombone," and, marches by Zo Elliott, John Philip Sousa, and Irving Berlin.
A special salute to the military and their families will include the Lowden arrangement of "Armed Forces Salute," the national march of the United States, Sousa's "The Stars and Stripes Forever," and the Berlin "God Bless America." The program is being dedicated to Marlene Musselman, fan of the community band.
The 75-piece ensemble's program will be narrated by Jan Snyder. The concert will be repeated with slight changes in literature in the Medina High School Performing Arts Center, 851 Weymouth Road, Medina 44256. Medina Community Band's summer season will begin on Friday, June 7th, at 8:30p on the Historic Medina Public Square Gazebo.  Concerts will continue weekly through Friday, July 26th as well as the annual July 4th concert at 8:30p. Medina Community Band is under the baton of Marcus Neiman, who has served as their conductor since the summer of 1973.  For further information on the EHOVE concert, please call EHOVE Career Center at 866.499.9707.  For further information on the Medina High School concert, contact Neiman at 330.725.8198 or via email at MarcusNeiman@medinacommunityband.org.
Conductor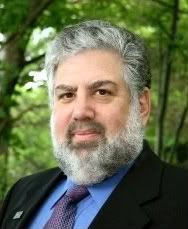 Marcus Neiman
(left) celebrates his 41st season as conductor of the Medina Community Band and 40th summer season.  Neiman is a part-time assistant professor of music education at Kent State University where he teaches the "Music Education as a Profession" and "Instrumental Methods for Choral General Music Majors" courses and supervises music education student teachers and assists with recruiting and outreach.  He was interim director of the Kent Concert Band during the 2010-2011 academic year.
He received his bachelor of science in music education degree from The University of Akron; master of music in music education degree from The University of Michigan; and, post-degree doctorial work at The Kent State University.
He is a member of the 1993-94 class of Leadership Medina County.  Neiman remains active with Ohio Music Education Association (OMEA), having served as state president of that organization from 1998-2000, and currently serves as a woodwind adjudicator and state historian.  He is the recipient OMEAs highest honor, the "Distinguished Service Award," presented to him on January 29th, 2010.  Neiman is the artistic director and founding conductor of the professional concert band – The Sounds of Sousa Band and appears throughout the nation as a guest clinician and conductor.
Marcus and his wife Mary Ann, who is a professional clarinetist and program administrator - preparatory and continuing education department for the Cleveland Institute of Music, reside in Medina with their two cats Sasha and Dmitri.
Program Notes
Star Spangled Banner (John Stafford Smith, arranged by John Philip Sousa) uses lyrics from a poem written in 1914 by Francis Scott Key, a then 35-year-old amateur poet after seeing the bombardment of Fort McHenry at Baltimore, Maryland, by Royal Navy ships in Chesapeake Bay during the War of 1812.
The poem was set to the tune of a popular British drinking song, written by John Stafford Smith for the Anacreontic Society, a London social club.  Set to Key's poem and renamed "The Star-Spangled Banner," it would soon become a well-known American patriotic song.  It was recognized for official use by the United States Navy in 1889 and the President in 1916, and was made the national anthem by a congressional resolution on March 3, 1931 (46 Stat. 1508, codified at 36 U.S.C. § 301), which was signed by President Herbert Hoover.
Before 1931, other songs served as the hymns of American officialdom. Most prominent among them was "Hail, Columbia" which served as the de facto national anthem from Washington's time and through the 18th and 19th centuries.  Following the War of 1812 and subsequent American wars, other songs would emerge to complete for popularity at public events, among them "The Star Spangled Banner."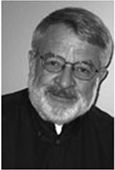 Pierre LaPlante
(pictured at left), was born September 25
th
, 1943, in West Allis, Wisconsin.  He grew up in Sturgeon Bay, Wisconsin, where he was active in the high school band, choir, and theatre.  LaPlante received a music clinic tuition scholarship to attend the University of Wisconsin at Madison, where he earned his bachelor of music (1967) and master of music (1972) degrees.  He began his teaching career in Blanchardville, Wisconsin (now the Pecatonica Area Schools), in the fall of 1967.
His many years of working with beginning band students has proven very helpful when writing music that is accessible to young players. 
Cowboy Symphony is a three movement mini-symphony for band featuring traditional American cowboy songs including: The Girl I Left Behind, The Chisholm Trail, The Cowboys, Buffalo Gals, Golden Slippers, Soldier's Joy, and, Skip to My Lou.  Movements include: Chisholm Trail; The Cowboy; and, At a Cowboy Dance. Medina Community Band will perform the first and third movement.
Karl L. King
(pictured at right) joined the circus when he was 19 years old at a time when the circus world was in great need for composers to write special music for the various acts. King's unique ability and uncanny knack allowed him to write and arrange just to the needs of the circus world. King played an important role in the Iowa Band Law, state legislation giving municipalities the right to levy a small tax to support a municipal band.  He was also one of the first march composers to write special music for the growing school band programs in America. In addition to writing marches, he also wrote overtures, waltzes, and other selections that could be used for individual concerts or massed band performances.
Allied Honor was published in 1950 by the C.L. Barnhouse Company
Harold Walters – Jim Dandies – was born in 1918. He began cornet lessons at the age of eight, later changing to tuba and string bass. After graduating from Little Rock High School he received additional musical instruction at the Cincinnati Conservatory of Music and the American University. From 1938 to 1943 he performed and served as chief arranger with the U.S. Navy Band in Washington, D.C. After his military discharge he was with CBS Radio in Washington for a year and then moved to New York City where he served as conductor-arranger for Warner Brothers Theatre, Fox Newsreel features, Randolph Hurst News, and various orchestras, including the Sigmund Romberg Orchestra.
In 1946 Mr. Walters, who had become an honorary member of Beta (OK) Chapter, invited Alpha (TX) Chapter member Dr. Milburn Carey to charter Gamma Chapter in Indiana. Gamma Chapter of Phi Beta Mu was organized and the charter members initiated on November 27, 1953 at the state convention of the Indiana Music Educators Association. He maintained close friendship with several Indiana bandmasters including Frank Cofield who he frequently visited in Seymour, Indiana.
In 1949 he joined the Rubank Music Publishing Company as editor, composer and arranger. Walters' published compositions and arrangements number over 900 for band and over 600 for strings, woodwind, brass and percussion solos and ensembles.
He is a member of the American Society of Composers, Authors and Publishers (ASCAP). In 1956 he was elected president of the American Band Masters Association, and some years later he received an honorary doctorate of music at Washington College of Music. Harold Walters passed away in 1984.
We are delighted to feature Edison High School students: Ryan Reilly, Tessa Lamar, and Olivia Gomek who will be featured in the trumpet trio by Walters … Jim Dandies.
Contrary to popular belief, John Philip Sousa (pictured at left) composed many waltzes.  In fact, he relished that form.  Most were orchestra compositions, used as ballads in his operettas. His 1896 waltz,
Colonial Dames
, was first published for piano in a ladies magazine, and immediately become a popular feature on Sousa's band concerts.  Since the Colonial Dames of America, an organization composed of women who could trace their ancestry to British-America from 1607 until 1775, was formed in 1890, there is little down that Mr. Sousa was recognizing the organization with his waltz.
Mr. Sousa's 1914 march, The Lambs' March, was written for the 1914 gambol of the celebrated Lambs Club of New York. Mr. Sousa composed the march and "The Lambs' Gambol" overture.  He also accompanied a group of club members on a fund-raising tour of the major eastern cities.  In each city, he led a parade and apparently acted as musical director for their stage presentation.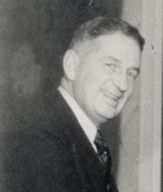 Alonzo ("Zo") Elliott
was educated at St. Paul's School (Concord, New Hampshire), Phillips Academy (Andover, Massachusetts), Yale University, Cambridge University, and Columbia Law School. Elliott also studied voice with De Sadler of New York and Berlin, and piano with Harry Whittemore of Manchester, New Hampshire. His best known composition is "There's a Long, Long Trail," one of the most popular songs from the era of World War I. (Elliott wrote the music; the words are by Stoddard King.) That song was not the only example of Elliott's interest in military music; he composed an opera,
Top Sergeant
, and he wrote an article about the background of the Civil War song "John Brown" which showed that the John Brown of the song was a soldier in Boston, not the famous abolitionist of the same name.
British Eighth March. The march was written in tribute to General Bernard Montgomery and the Eighth Army and was copyrighted in 1943 for publication in 1944.  The march was written after Montgomery's triumphant sweep across Northern Africa in 1942 in the middle of World War II. Following the defeat of Rommel's forces at El Alamein, Montgomery was promoted to field marshal, and he soon became the idol of the British public. In 1944, he commanded all Allied ground forces during the invasion of France, and in 1951, he became deputy commander of the Atlantic Pact nations. 
British Eighth march is one of the most performed marches on both sides of the Atlantic.  But, the rest of the story lies in the fact that Elliot, despite the British-sounding name, was in fact an American!
Claude-Michel Schönberg
(pictured at right) was born July 6, 1944 in Vannes, France.  His musical,

Les Misérables

, based on Victor Hugo's classic novel, Les Misérables is an epic saga that sweeps through three turbulent decades of 19th century French history.  It tells the story of Jean Valjean, a fugitive, who is pitted in a life-long struggle to avoid capture by the cruel and self-righteous Inspector Javert.

Originally, Les Misérables was presented as a pop opera recording in France.  The success of the recording led to it being staged in 1980 as an arena attraction in Paris at the Palais des Sports where it was a popular and critical success.  It had its English language premiere in October, 1985 at the Barbicon Theatre in London.  On Broadway, it opened at the Broadway Theater on March 12, 1987.  In October, 1990 it moved to the Imperial Theater to make way for Miss Saigon.  Les Misérables is one of the longest-running shows ever on Broadway.

Les Misérables has won 31 major awards including the 1987 Tony Award for best musical, and Best Musical honors from the New York Drama Critics Circle, The Drama Desk and The Outer Critics Circle. The musical has been reborn with the 2012 movie of the same name.

Born of Hungarian parents, Claude-Michel Schönberg began his career a singer, writer and producer of popular songs.  He wrote the musical score of La Revolution Francaise (Paris, 1973), Les Misérables (Palais des Sports, Paris 1980 and London 1985) and Miss Saigon (1989). Since then he has also supervised overseas productions of Les Misérables and Miss Saigon and co-produced several international cast albums of his shows. Martin Guerre, his third collaboration with Cameron Mackintosh, opened at the Prince Edward Theatre, London on July 1996 and has since been reworked at the West Yorkshire Playhouse, Leeds in December 1998.  He lives in Paris with his wife and two children. 
Vasily Sergeyevich
Kalinnikov
(1866-1901) (pictured at left) was a policeman's son. He studied at the seminary at
Oryol, becoming director of the choir there at fourteen. Later he went to the
Moscow Conservatory
but could not afford the tuition fees. On a scholarship he went to the
Moscow Philharmonic Society School, where he received
bassoon
and composition lessons from
Alexander Ilyinsky. He played bassoon, timpani and violin in theater orchestras and supplemented his income working as a music copyist.
In 1892, Pyotr Ilyich Tchaikovsky recommended Kalinnikov to be the director of the Maly Theater, and later that same year to the Moscow Italian Theater. However, due to his worsening tuberculosis, Kalinnikov had to resign from his theater appointments and move to the warmer southern clime of the Crimea. He lived at Yalta for the rest of his life, and it was there that he wrote the main part of his music, including his two symphonies and the incidental music for Alexey Tolstoy's Tsar Boris. Exhausted, he died of tuberculosis on January 11, 1901, just before his 35th birthday.
The Symphony No. 1 in G minor, which uses some cyclic principles, was performed in Berlin, Vienna and Moscow during his lifetime, but not published until after his death, so Pyotr Jurgensen increased the fees he would have paid Kalinnikov, and paid them to his widow. He was also survived by a brother, Viktor, who composed choral music and taught at the Philharmonic School.
In Russia his First Symphony remains in the repertory, and his place in musical history there is secure (Spencer 2001). On November 7, 1943, Arturo Toscanini conducted the NBC Symphony Orchestra in a rare broadcast performance of the First Symphony; although the performance was recorded, it was never commercially released by RCA Victor, but has recently appeared on Relief CR 1886.  The finale to the symphony remains a standard of the wind band repertoire.
Henry Fillmore was a true free spirit.  He was brought up by a conservative family in a conservative town.  When he couldn't do as he wished, he ran away with a circus and played trombone in the circus band.  To top it all off, he married an exotic dancer.
Miss Trombone (Characteristic).  The selection is part of a series of 15 characteristic trombone smears.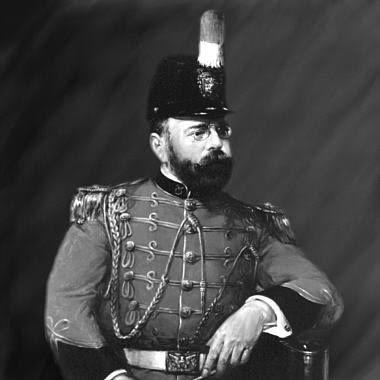 Stars and Stripes Forever
(John Philip Sousa – pictured at right) The march is considered the finest march ever written, and at the same time one of the most patriotic ever conceived.  As reported in the
Philadelphia Public Ledger
(May 15, 1897)
" ... It is stirring enough to rouse the American eagle from his crag, and set him to shriek exultantly while he hurls his arrows at the aurora borealis."
 (referring to the concert the Sousa Band gave the previous day at the Academy of Music).
The march was not quite so well received though and actually got an above average rating for a new Sousa march.  Yet, its popularity grew as Mr. Sousa used it during the Spanish-American War as a concert closer.  Coupled with his Trooping of the Colors , the march quickly gained a vigorous response from audiences and critics alike.  In fact, audiences rose from their chairs when the march was played.  Mr. Sousa added to the entertainment value of the march by having the piccolo(s) line up in front of the band for the final trio, and then added the trumpets and trombones join them on the final repeat of the strain.
The march was performed on almost all of Mr. Sousa's concerts and always drew tears to the eyes of the audience.  The author has noted the same emotional response of audiences to the march today.  The march has been named as the national march of The United States.
There are two commentaries of how the march was inspired.  The first came as the result of an interview on Mr. Sousa's patriotism.  According to Mr. Sousa, the march was written with the inspiration of God.
"I was in Europe and I got a cablegram that my manager was dead.  I was in Italy and I wished to get home as soon as possible, I rushed to Genoa, then to Paris and to England and sailed for America.  On board the steamer as I walked miles up and down the deck, back and forth, a mental band was playing 'Stars and Stripes Forever.'  Day after day as I walked it persisted in crashing into my very soul. I wrote it on Christmas Day, 1896."
The second, and more probable inspiration for the march, came from Mr. Sousa's own homesickness.  He had been away from his homeland for some time on tour, and told an interviewer:
"In a kind of dreamy way, I used to think over old days at Washington when I was leader of the Marine Band ... when we played at all public functions, and I could see the Stars and Stripes flying from the flagstaff in the grounds of the White House just as plainly as if I were back there again.
"Then I began to think of all the countries I had visited, of the foreign people I had met, of the vast differences between America and American people and other countries and other peoples, and that flag our ours became glorified ... and to my imagination it seemed to be the biggest, grandest, flag in the world, and I could not get back under it quick enough.
"It was in this impatient, fretful state of mind that the inspiration to compose 'The Stars and Stripes Forever' came to me."
John Philip Sousa observed, "Jazz will endure as long as people hear it through their feet instead of their brains." Interesting enough, Sousa's interest in Jazz began with ragtime. He programmed it sparingly during the late 1890s in the United Sates and found that his audiences loved it. And, it was Sousa who was initially responsible for the popularity of ragtime in Europe. He joined a few classical composers who experimented with ragtime and jazz by composing several compositions in the style. From concert programs, we also know that he featured ragtime and Dixieland ensembles with his band.
We feature Vicki Smith on clarinet; Marcia Nelson-Kline on trumpet; Lee Harper on trombone; Kyle Snyder on tuba; and, Bill Becker on drum set in "Red" McLeod's State Street Strut.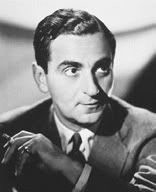 Irving Berlin
(pictured at left). With a life that spanned more than 100 years and a catalogue that boasted over 1000 songs, Irving Berlin epitomized Jerome Kern's famous maxim, that "Irving Berlin has no place in American music - he is American music".
Irving Berlin was born Israel Berlin in May 1888. When his father died, Berlin, just turned 13, took to the streets in various jobs, working as a busker, singing for pennies, then as a singer/waiter in a Chinatown café. In 1907 he published his first song, Marie From Sunny Italy and by 1911 he had his first major international hit, Alexander's Ragtime Band. 
Over the next five decades, Irving Berlin produced an outpouring of ballads, dance numbers, novelty tunes and love songs that defined American popular song for much of the century. In a class by itself is his beloved paean to his beloved country, God Bless America.  On Armistice Day, 1939, Kate Smith sang for the first time one of the beloved songs of our people – God Bless America by Irving Berlin.
The Medina Community Band
A Salute to Sousa by the Medina Community Band


Sunday, April 14th, 2013
Marcus L. Neiman, conducting as John Philip Sousa
Jan Snyder, narrator * Denise Reilly, guest conductors
Vicki Smith, Marcia Nelson-Kline, Lee Harper, Kyle Snyder, Bill Becker, Dixieland
Ryan Reilly, Tessa Lamar, and Olivia Gomek, trumpet soloists
Members of the Edison High School Band
Program
National Anthem, The Star Spangled Banner (1931).............. Francis Scott Key/John Philip Sousa



Symphony,

A Cowboy Symphony

(2008)................................. Pierre LaPlante
  

March,

Allied Honor

(1955)

..........................................................

Karl L. King

Denise Reilly, guest conductor



Trumpet Trio,

Jim Dandies

(1951)

............................................

Harold Walters

Ryan Reilly, Tessa Lamar, and Olivia Gomek, soloists



Waltz,

Colonial Dames

(1898)

.............................................

John Philip Sousa



March, British Eighth (1942)........................................................... Zo Elliott/Hilmar F. Luckhardt



Musical, Selections from Les Misérables (1980).......... Claude-Michel Schönberg/Warren Barker



March, Lambs' March (1914) .............................................. John Philip Sousa/

Loras Schissel

Symphony, Symphony No 1, in g minor (finale) (1894 & 1985)..

Vasily Sergeyevich Kalinnikov/

Glenn Cliff Bainum

Assisted by members of the Edison High School Band



Dixieland,

State Street Strut

(1973)

..........................................

"Red McLeod"

Vicki Smith, clarinet; Marcia Nelson-Kline, trumpet; Lee Harper, trombone

Kyle Snyder, tuba; and, Bill Becker, drum set



Characteristic,

Miss Trombone

(1908)

.......................................

Henry Fillmore



Patriotic,

Armed Forces Salute

(1980)

..........................................

arr. Lowden



National March,

The Stars and Stripes Forever

(1896)

..........

John Philip Sousa



Patriotic, God Bless America (1918)............................................. Irving Berlin/

Erik Leidzen
In Memory of Marlene Musselman