Announcements
Subscribe to posts
Our home page features a photo taken by Richard Patrick from a concert last year. 
Here are a few more and you can also visit his website here to see them all.
Thank you for the wonderful photos.
Photo of our Percussion section at the OMEA concert location on February 6, 2015
Tommy Walker, Dorothy Berman, Alan Parkhurst and Marcus Schaeffer
Marcus L. Neiman, conductor of Medina Community Band, and retired fine arts consultant and director of fine arts tours from the Medina County Schools Educational Service Center has been awarded the "2014 Excellence in Education Leadership Award" by Leadership Medina County.  Neiman is currently an assistant professor of music education at the Hugh A. Glauser School of Music of Kent State University, a post he has held since 2010.  He is joined by Charles E. Hawley (Excellence in Medina County Leadership); Bill Franz (Excellence in Business Leadership); Beverly Fyffe Kreiner (Excellence in Health Care Leadership); and, Linda Hoffman (Excellence in Public Service Leadership).
According to Colleen Rice, executive director for Leadership Medina County, the "Excellence in Education Leadership" award is given to an individual who presently and actively meets one or more of the following:
Advances and promotes the general principles of education in Medina County

Addresses the educational challenges that face education in Medina County

Engages in educational program development within Medina County

Promotes collaboration between education and local business, civic organizations, or the citizens of Medina County

Promotes career or job-oriented education within Medina County

Exhibits passion for the positive advancement of the children who live in Medina County

Educates, teaches to advance the principles of leadership to students.
Past recipients of the Medina County Leadership "Excellence in Education Leadership" have been: James Boyes, superintendent, Medina County Schools Educational Service Center (2004); Linda Bowers, superintendent, Medina County Career Center (2006); Dale Fortner, superintendent, Wadsworth City Schools (2008); James Hayas, superintendent, Brunswick City Schools (2010); and, William Koran, superintendent, Medina County Schools Educational Service Center (2012).
Neiman was a founding trustee and past president of both the Medina County Arts Council and Medina County Performing Arts Foundation; past member of Medina Noon Kiwanis Club; and served on the City of Medina Uptown Park Committee.  He has served as music director for past productions of both Medina Show Biz Company and Brunswick Entertainment Company; as well as being a founding committee member for Medina Under the Stars bringing various United States service bands to Medina as well as the Ohio Ballet to Medina's Uptown Park Square.  He was a member of the class of '94 Leadership Medina County and has been conductor of Medina Community Band since the fall of 1972.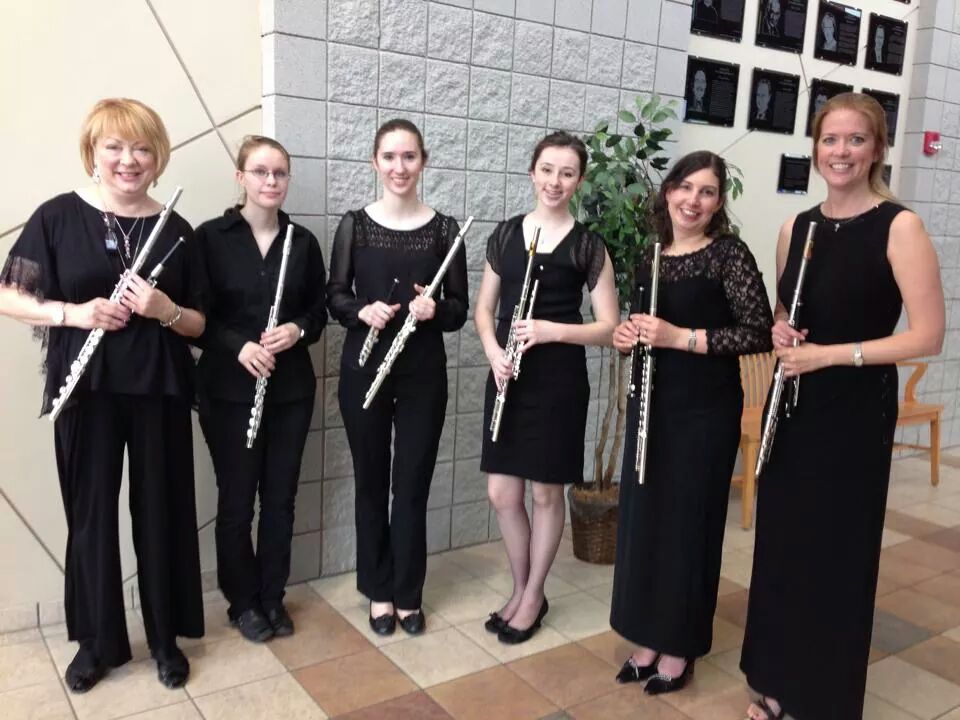 Our flute section at the Spring Concert, Sunday, May 4th at the Medina High School Performing Arts Center.
Photo from 
Sue McLaughlin, thank you.
Parking is posted as private behind Elis, Maries Café, Lager and Vine from Broadway to Court Street. It is also private between Lager and Vine and Four Ladies and More. Private tow-away zone has been set up by property owner and vehicles have been towed.
Parking is available on street spaces, County Administration lot, County Court lot, Parking Deck, and city lots including city hall and Municipal Court.
  The new tow-away area is in yellow on the North side of the square.