Media Release
Concert Date:                Wednesday, December 16th, 2009
Concert Site:                  Medina High School Middle Stage
Medina: The Medina Community Band, under the baton of Marcus L. Neiman, will present their annual Holiday Concert on Wednesday, December 16th, at 7:30p, in the Medina High School Middle Stage Auditorium, 777 East Union Street, Medina. Admission is complimentary to this concert.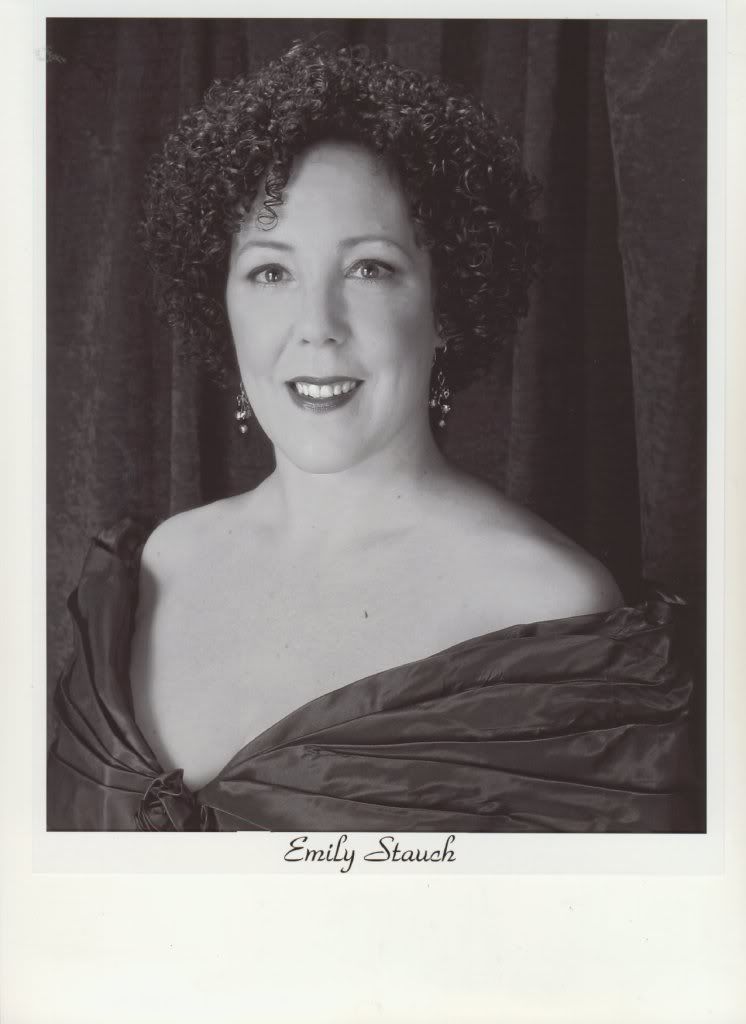 Featured vocal soloist will be Medina resident Emily Stauch, singing Mozart's Allelujah from his motet Exsultate. Soprano Emily Stauch has been described as having a voice which is versatile "...huge energy and smooth high notes..." and expressive "...reflecting light in the music of Mozart..." and "...accomplishing coloration with such aplomb that it appeared to be effortless".  In recital performances she has "...shown the intimacy and conversational quality of art song..." and her operatic interpretations have revealed "...the rich and full beauty of the voice". Ms. Stauch has performed and studied in the U.S. and in Europe, and has been a featured soloist with Virginia Opera, Virginia Opera Education Program, Virginia Symphony, Virginia Symphony Chorus, TodiMusicFest, Norfolk Chamber Consort, Schola Cantorum, Touring Concert Opera Company of NY, and Virginia Beach Symphony Orchestra.  She has appeared with the Virginia Chorale and with Virginia Musical Theatre.
A native of Washington, D.C., Ms. Stauch graduated cum laude from The Catholic University of America. Her formal music training began at age nine with the study of the piano and her choral experience began at age sixteen when she was an exchange student in Stockholm, Sweden. She continued her choral education under the direction of Dr. Michael Cordovana while attending Catholic University.  Ms. Stauch has since studied with Harold Evans, Howard Bender, As a singing voice specialist, she has worked with patients recovering from vocal fold  injuries, surgery, and problems related to vocal misuse. Ms. Stauch currently maintains a private studio in Medina, Ohio. She is a member of the National Association of Teachers of Singing.
Medina Community Band hour concert will feature the Mayhew Lake arrangement of Peter Tchaikovsky's complete suite The Nutcracker; Troika from Serge Prokofiev's suite Lieutenant Kije arranged by James Curnow; the Robert W. Smith arrangement of Ralph Vaughan Williams Wassail from his Winter Suite; Steve Reisteter's Eighth Candle; Sean O'Loughlin's A Jubilant Holiday and Leroy Anderson's seasonal favorite Sleigh Ride.   
Medina Community Band is under the baton of Marcus Neiman, who has served as their conductor since the summer of 1973.  For further information on the concert, contact Neiman at 330.725.8198 or via email at MarcusNeiman@medinacommunityband.org.
END