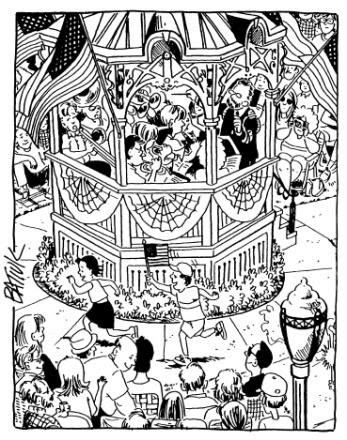 This material covers the eighth concert – Friday, July 13th, 2012, 8:30p – 9:30p

Site: Medina's Uptown Park Square (intersections of Rtes. 18, 42, Broadway and Liberty Street)

Cancellation of concerts due to the weather will be posted on the website! 
MEDINA:  Medina Community Band will continue the 2012 summer season, a celebration of 153 years of presenting community concerts in Medina, on Friday, July 13th, 2012, at 8:30p, in Medina's Uptown Park Square Gazebo. 
Featured soloists and conductor on this hour-long concert will be: Lara Troyer, soprano; and, Jacob and Alex Prokop, trombone and trumpet duet; Dixieland ensemble members:  Ed Lichtenberg, clarinet; LuAnn Gresh, trumpet; Rod Hannah, trombone; and, Kyle Snyder, tuba; and, Michael Zand, xylophone.  Guest conductors will be Rich Kibler and composer/arranger Gene Milford.
The Medina Community Band is under the baton of conductor Marcus Neiman, starting his 39th summer concert series. The concert will feature works by Ponchielli, King, Davis, Alford, Feldbush, Marquina, Herbert, Strauss, and Sousa.   Medina Community Band is sponsored by the Medina Community Band Association, a standing committee of the Medina Breakfast Kiwanis Club.
Featured Soloists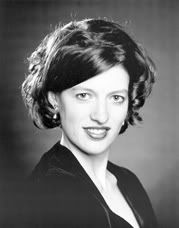 Lara Troyer
(at left) is a versatile soprano, at home on the opera stage as well as concert and recital stage. She recently debuted with the New Sigmund Romberg Orchestra as their soprano soloist, touring throughout the Midwest and Southeastern United States. She also spent four years as an Associate Artist with Cleveland Opera. Recent performances include the Messiah soprano soloist with the Akron Symphony, Faure Requiem soprano soloist with PAND (Cleveland), Susanna in The Marriage of Figaro with Lorain Community College and Akron Opera Theatre (Guest Artist), and the role of the Soprano in Kapilow's Green Eggs and Ham with the Southeast Iowa Symphony Orchestra. Ms. Troyer recently performed a Midwest recital tour sponsored by Allied Concert Services. She has sung lead roles with Lansing Lyric Opera, Opera in the Ozarks, Bay View Music Festival, and has made solo appearances with the Canton Symphony Orchestra, Lansing Symphony Orchestra, Rochester Symphony Orchestra, and Kent/Blossom Chamber Music Summer Series. She won the Alpha Corinne Mayfield Award in Opera Performance under the National Federation of Music Clubs and the Sing Lansing! Competition; was a finalist in the Opera Columbus Competition and the National Opera Association Vocal Competition; and a regional winner in the National Association of Teachers of Singing Artist Award (NATSAA) competition. Ms. Troyer regularly performs under the auspices of Young Audiences of Northeast Ohio and The Children's Concert Society of Akron. She has served on the voice faculty at the University of Akron, The College of Wooster, and currently teaches at Kent State University.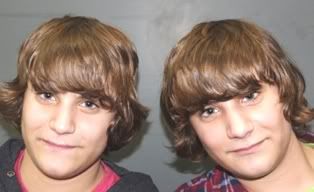 Twins,
Jacob and Alex Prokop
have been members of the Lake Band Program and have taken private lessons since the fifth grade. Jacob's (pictured on left side of twins to the right of this narration) teachers have included Linda Hodges, Ron Kurzen and Josh DeVore and Alex's (pictured on right side of twins to the right of this narration) teacher has been Jack Roberts. Both boys are three-year participants in the University of Akron's Summer Band Camp. They are also members of the "Boys of Brass" Eighth Grade Brass Quintet, an enrichment ensemble that meets after school and performs throughout the Lake community. As seventh and eighth graders, this group received a Superior rating at the OMEA Solo and Ensemble Adjudicated Events. Both Jacob and Alex also performed solos at the event. Although playing their instruments and creating music are their primary interests, other interests include baseball, golf, and dirt bike riding. Jacob and Alex are very fortunate to have parents (Mike and Michelle Prokop) who are extremely supportive of their children's music education and the Lake Band Program.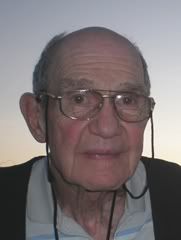 Michael Zand
 received his bachelor of science in music education (1958) from Western Reserve University and master of education in music education from Kent State University (1968).  He served in the United States Navy, United States School of Music (Washington, DC) CINCPACFLT Band Pearl Harbor (Hawaii) (1959-63).  Zand was an instrumental music educator with the Cleveland Public Schools at South High School (1963-67) and James Ford Rhodes High School (1967-94).   He has appeared as a featured soloist with the Hillcrest Band; Shrine Band; Geauga County Fair Band; Medina Community Band; and, the North Royalton Community Band. Zand is the Case Western Reserve University chapter advisor for Beta Theta Pi and an Ohio Music Education Association percussion adjudicator.  He enjoys building and flying model airplanes and world travel.  Married to Irene (Sebek), the Zands have two sons Robert (42) and David (37).
Conductors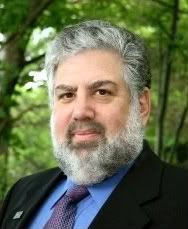 Marcus Neiman
(left) celebrates his 40th season as conductor of the Medina Community Band and 39th summer season.  Neiman is a part-time assistant professor of music education at Kent State University where he teaches the "Music Education as a Profession" course and supervises music education student teachers.  He was interim director of the Kent Concert Band during the 2010-2011 academic year, and also taught the "Instrumental Methods for Choral and General Music Majors."
He received his bachelor of science in music education degree from The University of Akron; master of music in music education degree from The University of Michigan; and, post-degree doctorial work at The Kent State University.
He is a member of the 1993-94 class of Leadership Medina County.  Neiman remains active with Ohio Music Education Association (OMEA), having served as state president of that organization from 1998-2000, and currently serves as a woodwind adjudicator and state historian.  He is the recipient OMEAs highest honor, the "Distinguished Service Award," presented to him on January 29th, 2010.  Neiman is the artistic director and founding conductor of the professional concert band – The Sounds of Sousa Band and appears throughout the nation as a guest clinician and conductor.
Marcus and his wife Mary Ann, who is a professional clarinetist and program administrator - preparatory and continuing education department for the Cleveland Institute of Music, reside in Medina with their two cats Sasha and Dmitri. Marcus has two daughters (Nancy and Jennifer) from a previous marriage, three granddaughters, one grandson, and a godson.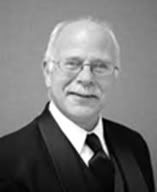 Richard Kibler
, (pictured at right) guest conductor, is currently in his twelfth year as music administrator/band director at Lake Local Schools.  He received his bachelor's in music education from Kent State University in 1981 and his master's in music education from the University of Akron in 2001.  Prior to coming to Lake, Mr. Kibler has taught at Archbishop Hoban High School, Tallmadge City Schools, Stow-Monroe Falls City Schools, and Barberton City Schools.  During his tenure as a public school educator he has been recognized as an Outstanding Educator by his peers and students in three different school systems.  Bands under his direction have consistently received both Excellent and Superior ratings at District and State Ohio Music Education Association Large Group Adjudicated Events in all classifications.  Mr. Kibler's professional affiliations include:  Music Educator's National Conference, Ohio Music Education Association, Phi Beta Mu and the American School Band Director's Association.  In addition to his administrative and teaching responsibilities at Lake, he conducts the Concert Band at Kent State University, Stark Campus, is the president of OMEA District 8, is serving as an Educational Consultant for Alfred Music Publishing Company in California, and serving as an Adjudicator for the Ohio Music Education Association.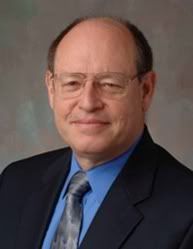 Gene F. Milford
(at left), a native of Canton, Ohio, is a Senior Lecturer in Music Education at The University of Akron; he has also served on the faculty of Kent State University and Hiram College. He holds a Bachelors of Science in Instrumental Music Education, Masters of Arts in Music History, and a PhD in Music Education from Kent State University, where he was the recipient of a University Fellowship. He is an instrumental music educator with 30 years of experience, including 23 years at Edgewood High School, Ashtabula, Ohio. His bands consistently received superior ratings at Ohio Music Education Association sponsored events and performed at state and national professional conferences. In addition, numerous nationally known guest conductors and soloists performed with his bands. Dr. Milford has served as guest conductor, clinician, and adjudicator and presented clinic sessions at regional and national conferences. His articles on music education have appeared in
Triad
,
Dialogues in Instrumental Music Education Contributions to Music Education
and
The Instrumentalist
.
As a composer and arranger, Dr. Milford has received numerous commissions and was the recipient of a grant from the Ohio Arts Council. His compositions and arrangements for band, orchestra, choir, and ensembles are in the catalogues of nine publishers. A number of his publications are currently on state required lists throughout the US and Australia. His professional affiliations include the Ohio Music Education Association (OMEA), where he has served as a district president and on numerous committees at both the district and state level; American School Band Directors Association (ASBDA), having served as state chair; National Band Association (NBA); Phi Beta Mu; Phi Kappa Lambda; and American Society of Composers, Authors and Publishers (ASCAP). He has received an ASCAP Award each year since 2001 and was the 2006 inductee to the Ohio Band Directors Hall of Fame.
Program Notes 
Star Spangled Banner (John Stafford Smith arranged by John Philip Sousa) uses lyrics from a poem written in 1914 by Francis Scott Key, a then 35-year-old amateur poet, after seeing the bombardment of Fort McHenry at Baltimore, Maryland, by Royal Navy ships in Chesapeake Bay during the War of 1812.
The poem was set to the tune of a popular British drinking song, written by John Stafford Smith for the Anacreontic Society, a London social club.  Set to Key's poem and renamed "The Star-Spangled Banner," it would soon become a well-known American patriotic song.  It was recognized for official use by the United States Navy in 1889 and the President in 1916, and was made the national anthem by a congressional resolution on March 3, 1931 (46 Stat. 1508, codified at 36 U.S.C. § 301), which was signed by President Herbert Hoover.
Before 1931, other songs served as the hymns of American officialdom. Most prominent among them was "Hail, Columbia" which served as the de facto national anthem from Washington's time and through the 18th and 19th centuries.  Following the War of 1812 and subsequent American wars, other songs would emerge to complete for popularity at public events, among them "The Star Spangled Banner."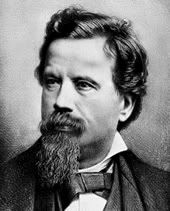 Amilcare Ponchielli
(pictured at left) was born in Paderno Fasolaro, now Paderno Ponchielli, near Cremona. He won a scholarship at the age of nine to study music at the Milan Conservatory, writing his first symphony by the time he was ten years old. Two years after leaving the conservatory he wrote his first opera -- it was based on Alessandro Manzoni's great novel The Betrothed -- and it was as an opera composer that he eventually found fame.
His early career was disappointing. Maneuvered out of a professorship at the Milan Conservatory that he had won in a competition, he took small-time jobs in small cities, and composed several operas, none successful at first. In spite of his disappointment, he gained much experience as the bandmaster in Piacenza and Cremona, arranging and composing over 200 works for wind band. Notable among his "original" compositions for band are the first-ever concerto for euphonium (Concerto per Flicornobasso, 1872), 15 variations on the Neapolitan song "Carnevale di Venezia", and a series of festive and funeral marches that resound with the pride of the newly unified Italy and the private grief of his fellow Cremonese.
His best known opera is La Gioconda, which his librettist Arrigo Boito adapted from the same play by Victor Hugo that had been previously set by Mercadante (Il giuramento, 1837) and Carlos Gomes (Fosca, 1873). It was first produced in 1876 and revised several times. The version that has become so popular today was first given in 1880.
The Dance of the Hours is a story within a story. The action of the opera stops as the dinner guests of the ruler of Venice watch a ballet. This music is heard in the third act of the opera. It is offered by the ruler as entertainment for his guests. The dancers in the ballet tell the story of time through their movement. This is also a tale of the triumph of good over evil. The ballet has four parts: Dawn, Day, Evening, and Night. The light-hearted music Ponchielli composed for the Dance of the Hours is quite different from the serious music found in the opera. It is meant as a happy distraction from the story's tragic events.
The Dance of the Hours is a story within a story. The action of the opera stops as the dinner guests of the ruler of Venice watch a ballet. This music is heard in the third act of the opera. It is offered by the ruler as an entertainment for his guests. The dancers in the ballet through their movement tell the story of time. This is also a tale of the triumph of good over evil. The ballet has four parts: Dawn, Day, Evening, and Night. The light-hearted music Ponchielli composed for the Dance of the Hours is quite different from the serious music found in the opera. It is meant as a happy distraction from the story's tragic events.
In the 1960's, the music from Dance of the Hours was set to a funny poem by the comedian Shel Silverstein. In the new version, a boy goes off to summer camp for the first time and writes a long letter back to his parents. At first he is lonesome and wants to come home, but by the end of the letter he realizes that he is having a great time and doesn't want to leave. He tells his parents to "kindly disregard this letter."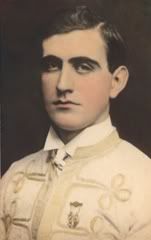 Georgia Girl
(March). Karl L. King (pictured at right, at about the age when he wrote this march) was frequently cited for his ability to compose music very quickly for a specific event, a trait that served him well during his years trouping with circus bands. The identification of a composition as a "characteristic" refers to a work that incorporates musical attributes associated with specifically a musical style or culture. Music of this nature was very useful to the thematic extravaganzas of the American movies to help set the location or scenario for an episode of a film.
Georgia Girl was likely composed either during the 1913 season with the Barnum & Bailey Circus or during his first year as director of the Sells-Floto & Buffalo Bill Wild West Combined Shows Band.  King was quoted as saying he would write music for an act as needed, then the next year put a title on it and send it to a publisher with the hope of making a few dollars.  Published in October, 1914, for band as a "Characteristic Two-Step," the orchestral version published two years later was identified as a "Characteristic March." It was common to identify marches as crossover works for dancing in a time when bands served many musical needs of a community.  There is no dedication and no record of the identity of the "Georgia Girl." (Gene Milford).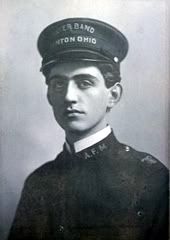 Rifle Rangers (march).  Copyrighted on January 6th, 1910, Rifle Rangers was composed during 1909 when King was 18 years old (pictured at left at about that age) and prior to his first season trouping with circus bands.  He was living in Canton (Ohio), and playing baritone horn with the Thayer Military Band. Though not a regular member of the Ohio National Guard, King played with an ONG band for events such as parades and encampments, including performances at Fort Benjamin Harrison (Indianapolis, Indiana), in 1908.  Several of King's earliest marches reflect a military association, both in style and title: Sons of Veterans (1909), Salute to Camp Harrison (1909), Military Life (1910), and Rifle Rangers. (Gene Milford)
Ragged Rozey
.
After playing baritone horn in a series of circus bands (Yankee Robinson, Robinson Famous Shows, and Sells-Floto) Karl King, in 1913, reached the summit of the American circus, playing in the Barnum & Bailey's Circus Band. It was at this time the 23-year-old composed what became his most famous march,
Barnum & Bailey's Favorite
. Although composed for the Barnum & Bailey show , like many of his earliest works it is dedicated to a hometown friend in Canton, in this case "Charles Rozell, Ragtime drummer.". This was the first in a series of pieces utilizing the ragtime syncopation then so popular:
Georgia Girl
(1914),
The Huntress
(1916), and
Kentucky Sunrise, Broadway One-Step,
and,
The Walking Frog
, all published in 1919. (Gene Milford)
Albert Oliver Davis was born in Cleveland (Ohio) and held degrees from Arizona State College with additional work at the Cleveland Institute of Music and Western Reserve University.  A former music educator, he arranged music for the Arizona State Marching Band, the Air Force North American Air Defense Command (NORAD), and the Ohio State University Marching Band. He was one of the developers of the First Division Band Method, used widely in public schools since 1963.  There are over 400 works in print under his own name and the pseudonym Eric Hanson.
Moonlight Masquerade is reminiscent of the works of Leroy Anderson.  Melodic, light, and frivolous, it conjures images of glittering lights, a star-filled sky, and the glow of moonlight.  Albert Oliver Davis (and his wife Peaches), were wonderful dancers – this piece has revitalized the waltz, bringing charm and grace to the musical form. (Gene Milford)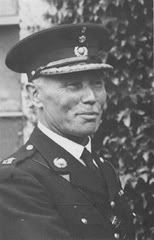 Frederick Joseph Ricketts
 (21 February 1881 – 15 May 1945) was a British composer of marches for band. Using the pen name Kenneth J. Alford, his marches are considered to be great examples of the art. His career as a Bandmaster in the British Army and latterly as a director of music in the Royal Marines is legendary, and conductors, musicians and the public, are one with conductor Sir Vivian Dunn in calling Ricketts "The British March King." Ricketts' frequent use of the saxophone contributed to its permanent inclusion in military bands.
Ricketts was born on February 21st, 1881, the fourth child of Robert and Louisa (née Alford) Ricketts in the Thameside hamlet of Ratcliff, within the parish of Shadwell in London's East End. Born within the sound of Bow Bells (the Church of St. Mary-le-Bow in Cheapside), Ricketts has a true Cockney birthright. His London ancestry can be traced back to the early 18th century. His father was a coal merchant in Ratcliff on the north side of the Thames near Limehouse. Ricketts' father died when he was seven and his mother when he was 14. His early musical training had been on playing the piano and organ and working as a church chorister in the parish church of St. Paul's, which still stands today. As a boy living in London's East End he would often hear street musicians and bands, including German bands and early Salvation Army bands. Fascinated by the sound of instruments, the orphaned Ricketts determined that the best course for his future would be to join an army band. Throughout his life, family and friends alike called the future composer "Joe."
Ricketts joined the Royal Irish Regiment in 1895. He was enlisted as a Band Boy. Most facts about his enlistment stated that he lied about his age in order to be accepted, giving March 5th, 1880 as the date of his birth. In 1895, Ricketts' true age would have been 14. After the 1876 investigation into the status of Boy Soldiers, the Army's regulations had become more clearly defined. Boys were enlisted from the age of fourteen, as musicians, drummers, tailors, shoemakers, artificers or clerks. It would hardly seem necessary for Ricketts to have added a year to his age.
Well-liked, ambitious, and a good student with natural ability, he was proficient enough on cornet within a very few months and taken into the regimental band. The band went on postings with the regiment, first to Limerick in Ireland, then to India. Ricketts used every spare moment to learn to play all the instruments in the band. He was very popular with the regular soldiers because of his piano-playing ability in the various messes as he was promoted. As he concluded seven years of service, in 1903, the Colonel Commanding the Royal Irish Regiment, and his bandmaster, Mr. J. Phillips, recommended Ricketts for entry into the Student Bandmaster Course at the Royal Military School of Music in Kneller Hall, Twickenham, Middlesex, on the outskirts of London.
Mac and Mac (1928) is a xylophone solo by Alford.  At this writing, we remain uncertain who the "Mac" Alford wrote this piece for.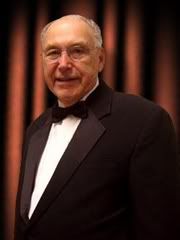 Robert Feldbush – Ding & Dong.  
Robert Feldbush (at left) is a music educator with over fifty years of experience working with school music groups, from elementary school to college level. He attended Kent State University where he received degrees in music education and music theory and composition. Bob also spent four years in the United States Navy and attended the Navy School of Music in Washington, D.C. Twenty-six years of his public school teaching were spent at Cuyahoga Falls High School in Ohio. His marching band and jazz ensembles consistently received superior ratings. In January of 2000, he received a distinguished alumnus award in music education from Kent State University. He has been a member of the adjunct faculty of the Kent State Stark Campus where he directed the Kent Jazz Society big band.
Bob performs professionally with a variety of musical groups on saxophone, clarinet, and flute. Some of the groups he plays in are the John Trapani Big Band, the Meadowbrook Big Band, the Canton Cabaret Orchestra, the Storyville Stompers, and the Stark County Fair Band. He is in great demand as a clinician, and has written and arranged many musical works on commission. Several of his compositions are published by Ludwig/Great Works Publishing Company. Always actively writing music, Bob has contributed over thirty arrangements to The Swing Machine's repertoire.
Robert Feldbush was commissioned to compose this work for the LMS Eighth Grade Band featuring soloists Jacob and Alex Prokop, the original "Ding and Dong".  Feldbush describes the piece as follows: This composition showcases the talents of two soloists with the concert band. The solo trumpet and trombone are featured in a Dixieland style theme in alla breve time. The conversation between the soloists and concert band allows an opportunity for each of the soloists to perform separately during a stop time section which then progresses to an exciting conclusion. The solo parts are challenging but playable by good middle school musicians. Students will really enjoy this piece.
Bandleader Pascual Marquiña wrote music for his band to play at bullfights in Madrid. The tune España Cañi, which means "Spanish Gypsy Dance," is in the style of a pasodoble, or two-step, and is very popular among Spanish ballroom dancers. Written in 1925, the pasodoble is often used for ballroom dancing (and among ballroom dancers, the piece is known as "the pasodoble song") and is very commonly played (refrain only) to arouse baseball crowds. Marquiña (1869 – 1971) had 69 works published. 
Franz Lehár
 (pictured at right) was born in the northern part of Komárom, Kingdom of Hungary, Austria-Hungary (now Komárno, Slovakia), the eldest son of an Austrian 
bandmaster
 in the Infantry Regiment No. 50 of the Austro-Hungarian Army and a Hungarian woman from a family of German descent. He grew up speaking only Hungarian until the age of 12. Later he put a diacritic above the "a" of his father's name "Lehar" to indicate the long vowel in Hungarian phonology.
While his younger brother Anton entered cadet school in Vienna to become a professional officer, Franz studied violin and composition at the Prague Conservatory, where his violin teacher was Antonín Bennewitz, but was advised by Antonín Dvořák to focus on composing music. After graduation in 1899 he joined his father's band in Vienna, as assistant bandmaster. In 1902 he became conductor at the historic Vienna Theater an der Wien, where his first opera Wiener Frauen was performed in November of that year.
He is most famous for his operettas – the most successful of which is The Merry Widow (Die lustige Witwe) – but he also wrote sonatas, symphonic poems, marches, and a number of waltzes (the most popular being Gold und Silber, composed for Princess Pauline von Metternich's "Gold and Silver" Ball, January 1902), some of which were drawn from his famous operettas. Individual songs from some of the operettas have become standards, notably "Vilja" from The Merry Widow and "You Are My Heart's Delight" ("Dein ist mein ganzes Herz") from The Land of Smiles (Das Land des Lächelns).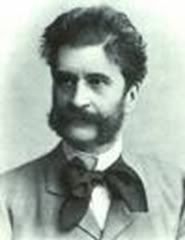 Johann Strauss, Jr. Mein Herr Marquis (Laughing Song)  (pictured at left) from Die Fledermaus).  Strauss was born in St. Ulrich near Vienna (now a part of Neubau), Austria, on October 25, 1825, to the famous composer Johann Strauss I. His father did not want him to become a musician but rather a banker.  Nevertheless, Strauss Junior studied the violin secretly as a child with the first violinist of his father's orchestra, Franz Amon.  When his father discovered his son secretly practicing on a violin one day, he gave him a severe whipping, saying that he was going to beat the music out of the boy.  It seems that rather than trying to avoid a Strauss rivalry, the elder Strauss only wanted his son to escape the rigors of a musician's life.  It was only when the father abandoned his family for a mistress, Emilie Trampusch that the son was able to concentrate fully on a career as a composer with the support of his mother
Laughing Song. Dr. Falke, a notary, had gone to a costume ball dressed as a bat. He drank too much and, when he passed out, his friends laid him out on the sidewalk so that he awoke in full costume to the derisive shouts of the school children. Ever since then, he was jeered at as "Doctor Bat" wherever he went. The plot of the operetta pivots on Dr. Falke's wish to get even with Eisenstein, chief perpetrator of the joke. The work is full of mistaken identities as all the participants show up at a ball in disguise, and each reveals what he or she shouldn't to the wrong person.
Eisenstein's maid, Adele, goes to the ball disguised as a real lady, and the Marquis mistakes her for his maid. Of course, she IS his maid, but she is dressed very elegantly, in Eisenstein's wife's gown. Everyone tells him he is very un-gallant to tell her that she looks like a maid. Adele then admonishes him for being so unobservant.
"My dear Marquis, a man like you ought to know better than that. Let me therefore advise you to look at people more closely. My hand is too tiny to behold, my foot too small and graceful! My speech, so refined, my dainty waist and elegant figure, you'll never find a lady's maid who has these things!"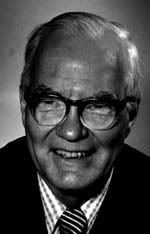 State Street Strut
(Dixieland) by Rod "Red" McLeod. Minnesota born and educated, his career included a rich diversity of activities. Red's 19-year tenure as musical director and arranger for The Golden Strings serves as an invaluable reference in his preparation of editions for student performers. In addition, he has written hundreds of arrangements for radio programs, touring acts, ice shows and more, and was entertainment director for the Minnesota Vikings football team for 25 years.
Stars and Stripes Forever
(John Philip Sousa – pictured at left) The march is considered the finest march ever written, and at the same time one of the most patriotic ever conceived.  As reported in the
Philadelphia Public Ledger
(May 15, 1897)
" ... It is stirring enough to rouse the American eagle from his crag, and set him to shriek exultantly while he hurls his arrows at the aurora borealis."
 (referring to the concert the Sousa Band gave the previous day at the Academy of Music).
The march was not quite so well received though and actually got an over average rating for a new Sousa march.  Yet, its popularity grew as Mr. Sousa used it during the Spanish-American War as a concert closer.  Coupled with his Trooping of the Colors , the march quickly gained a vigorous response from audiences and critics alike.  In fact, audiences rose from their chairs when the march was played.  Mr. Sousa added to the entertainment value of the march by having the piccolo(s) line up in front of the band for the final trio, and then added the trumpets and trombones join them on the final repeat of the strain.
The march was performed on almost all of Mr. Sousa's concerts and always drew tears to the eyes of the audience.  The author has noted the same emotional response of audiences to the march today.  The march has been named as the national march of The United States.
There are two commentaries of how the march was inspired.  The first came as the result of an interview on Mr. Sousa's patriotism.  According to Mr. Sousa, the march was written with the inspiration of God.
"I was in Europe and I got a cablegram that my manager was dead.  I was in Italy and I wished to get home as soon as possible, I rushed to Genoa, then to Paris and to England and sailed for America.  On board the steamer as I walked miles up and down the deck, back and forth, a mental band was playing 'Stars and Stripes Forever.'  Day after day as I walked it persisted in crashing into my very soul. I wrote it on Christmas Day, 1896."
The second, and more probable inspiration for the march, came from Mr. Sousa's own homesickness.  He had been away from his homeland for some time on tour, and told an interviewer:
"In a kind of dreamy way, I used to think over old days at Washington when I was leader of the Marine Band ... when we played at all public functions, and I could see the Stars and Stripes flying from the flagstaff in the grounds of the White House just as plainly as if I were back there again."
"Then I began to think of all the countries I had visited, of the foreign people I had met, of the vast differences between America and American people and other countries and other peoples, and that flag our ours became glorified ... and to my imagination it seemed to be the biggest, grandest, flag in the world, and I could not get back under it quick enough."
"It was in this impatient, fretful state of mind that the inspiration to compose 'The Stars and Stripes Forever' came to me."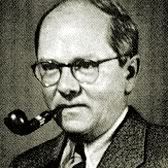 That America's entry into the First World War helped end it and most likely prevented a German victory is fact.  In popular music, 1917 and 1918 were almost exclusively patriotic with one of the most popular being Richard Whiting's
Till We Meet Again.
With music written by Richard A. Whiting (at left) and lyrics by Raymond B. Egan, the song tells of the parting of a soldier and his sweetheart.  As Whiting's sister Margaret tells it, the song was intended for a 1918 contest at a Detroit Theater.  Dissatisfied with the results, Whiting threw the manuscript in the trash.  His secretary retrieved it and showed it to their boss, publisher Jerome Remick, who submitted it in the contest, where it won top honors. 
The Medina Community Band
Marcus Neiman, conductor
Friday Evening, July 13th, 2012
8:30 p.m.
Program
National Anthem, The Star Spangled Banner (1931).............. Francis Scott Key/John Philip Sousa 
Ballet, Dance of the Hours (from La Gioconda) (1880) ........ Amilcare Ponchielli/Harold Bennett 
Characteristic Two-Step, Georgia Girl (1914).................................. Karl L. King/Gene Milford 
Waltz, Moonlight Masquerade (2012)................................. Albert Oliver Davis/Gene Milford 
Xylophone solo:  Mac and Mac (1928) ..................................... Kenneth Alford 
Michael Zand, soloist 
March, Rifle Rangers (1910)........................................................ Karl L. King/Gene Milford 
Brass Duet, Ding and Dong (2012) ....................................... Robert Feldbush
Jacob and Alex Prokop, soloists
Rich Kibler, guest conductor 
Pasodoble, España Cañi (ca 1925)....................................... Pascual Marquina/John Moss 
Vocal solos 
   Vilya (from Merry Widow) (1941)............................................... Victor Herbert/Leonard B. Smith 
   Laughing Song (from Die Fledermaus) (1874)................. Johann Strauss, Jr./Leonard B. Smith
Lara Troyer, soloist 
Dixieland, State Street Strut (1933) .................................. Rod "Red" McLeod
Ed Lichtenberg, clarinet; LuAnn Gresh, trumpet; Rod Hannah, tromboneKyle Snyder, tuba
Rag, Ragged Rozey (1913) ......................................................... Karl L. King/Gene Milford 
National March, The Stars and Stripes Forever (1896).......... John Philip Sousa 
Patriotic, Till We Meet Again (1918)................................... Richard A. Whiting/William Teague