Sunday, July 4th, 2010 - Medina Community Band will perform their fifth concert of the 151st season on Sunday, July 4th at 8:30 p.m., on Medina Courthouse Square Gazebo.  There will be no concert on Friday, July 2nd, 2010.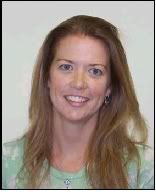 Amy Thach-McArtor
(flute soloist) originally from
Lyme
,
Connecticut
, moved to
Ohio
to study music education at Oberlin Conservatory in 1991.  She graduated in 1995 and taught strings for two years at Willard City Schools.  She then taught instrumental music at
Buckeye
High School
, in
Medina
OH
, and in the fall if 1999, became the elementary band teacher for Buckeye Local Schools.  In the fall of 2003, she began teaching elementary instrumental music at
Central
Intermediate
School
in
Wadsworth
.  Amy also plays flute/piccolo and piano and teaches private lessons, in addition to being a member of Medina Community Band and Sounds of Sousa Band.
Christopher Burdick
(trumpet) is a band director with the North Royalton City Schools.  He directs the North Royalton Middle School Eighth Grade Band, North Royalton High School Symphonic Band and Musical Pit Orchestra.  He is the brass instructor for the 5
th
Graders, conducts the 6
th
& 7th Grade Bands and assists with the North Royalton High School Marching Band.  The concert bands under his direction have received
Superior
ratings at OMEA adjudicated district events every year since 1996 and 10 of the past 12 years at the state level.
            Christopher is originally from Western New York and graduated from Hamburg High School in 1988.  He earned his bachelor's degree Cum Laude in 1992 from the Crane School of Music at SUNY Potsdam where he received the Julia Crane Award; voted on by the faculty as most likely to succeed as a music educator.  He was a graduate assistant at Kent State and member of the Kent Faculty Brass Quintet for two years while earning his Master's in trumpet performance in 1994.  He studied conducting under Elliot Del Borgo (SUNY Potsdam) and Dr. Wayne Gorder (Kent State).  He was nominated for a Cooperating Teacher of the Year award from Kent's School of Education.  He has performed with the Potsdam Brass Quintet, the Chamber Orchestra of Northern NY, and the Kent-Blossom Orchestra, The Sounds of Sousa Band, the North Royalton Community Band and conducted a tour of Europe with American Musicians Abroad.  He is currently a member of the Medina Community Band.  He and his wife Beth (who is a member of Medina Community Band  reside in Brunswick and have three children, Ryan, Brendan and Sarah.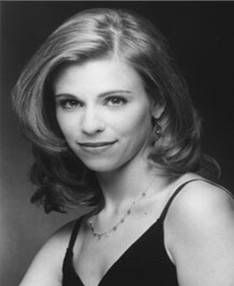 Denise Milner Howell
(mezzo-soprano) is equally at home on the opera, musical theatre or concert stage.  Her solo engagements include performances with Opera Cleveland, Chautauqua Opera, Akron Lyric Opera Theatre, Tanglewood Festival, Akron Symphony Orchestra, Carousel Dinner Theatre, Sounds of Sousa Band, and Buffalo Philharmonic.  Recent roles include Mercedes (Carmen), Hansel (HANSEL AND GRETEL), and Celia (IOLANTHE
)
.  She can be heard in a CD release on the North/South recording label singing "Sappho Songs", composed by Ira-Paul Schwarz.   Ms. Howell lives in
Sharon
Township
, OH with her husband, Gregg, and their sons, Miles and Wesley.
The Lichtenberg Family Band has entertained our summer band concerts as part of our July 4th concert for many years.  The ensemble is composed of Edward Lichtenberg (clarinet and dad); Beth Burdick (tenor saxophone and daughter); Christopher Burdick (trumpet and son-in-law); Rob Lichtenberg (son and trombone); and, Kyle Snyder (tuba and "adopted" son).
Star Spangled Banner (John Stafford Smith arranged by John Philip Sousa) uses lyrics from a poem written in 1914 by Francis Scott Key, a then 35-year-old amateur poet after seeing the bombardment of Fort McHenry at Baltimore, Maryland, by Royal Navy ships in Chesapeake Bay during the War of 1812.
The poem was set to the tune of a popular British drinking song, written by John Stafford Smith for the Anacreontic Society, a London social club.  Set to Key's poem and renamed "The Star-Spangled Banner," it would soon become a well-known American patriotic song. It was recognized for official use by the United States Navy in 1889 and the President in 1916, and was made the national anthem by a congressional resolution on March 3, 1931 (46 Stat. 1508, codified at 36 U.S.C. § 301), which was signed by President Herbert Hoover.
Before 1931, other songs served as the hymns of American officialdom. Most prominent among them was "Hail, Columbia" which served as the de facto national anthem from Washington's time and through the 18th and 19th centuries.  Following the War of 1812 and subsequent American wars, other songs would emerge to complete for popularity at public events, among them "The Star Spangled Banner."
The Cowboys
(John Williams – pictured at left). 
The Cowboys
is a 1972 western motion picture starring John Wayne, Roscoe Lee Browne, Slim Pickens, A. Martinez, and Bruce Dern.  Robert Carradine makes his film debut with fellow child actor Stephen R. Hudis. Based on the novel by William Dale Jennings, the screenplay was written by Irving Ravetch, Harriet Frank, Jr., and
Jennings
, and directed by Mark Rydell. Williams' score was his second for Rydell and has a Copeland-esque feeling.
When his cattle drivers abandon him for the gold fields, rancher Wil Andersen is forced to take on a collection of young boys as his drivers in order to get his herd to market in time to avoid financial disaster. The boys learn to do a man's job under Andersen's tutelage, however, neither Andersen nor the boys know that a gang of cattle thieves is stalking them.
John Towner Williams is an American composer, conductor, and pianist. In a career that spans six decades, Williams has composed many of the most famous film scores in Hollywood history, including: Star Wars, Superman, Home Alone, the first three Harry Potter movies, and all but two of Steven Spielberg's feature films including the Indiana Jones series, Schindler's List, E.T. the Extra-Terrestrial, Jurassic Park, and Jaws. He also composed the soundtrack for the hit 1960s TV series Lost in Space.
Williams has composed theme music for four Olympic Games, the NBC Nightly News, the inauguration of Barack Obama, and numerous television series and concert pieces. He served as the principal conductor of the Boston Pops Orchestra from 1980 to 1993, and is now the orchestra's laureate conductor.
Williams is a five-time winner of the Academy Award. He has also won four Golden Globe Awards, seven SAFTA Awards and 21 Grammy Awards.  With 45 Academy Award nominations, Williams is together with composer Alfred Newman, the second most nominated individual after Walt Disney. He was inducted into the Hollywood Bowl Hall of Fame in 2000, and was a recipient of the Kennedy Center Honors in 2004.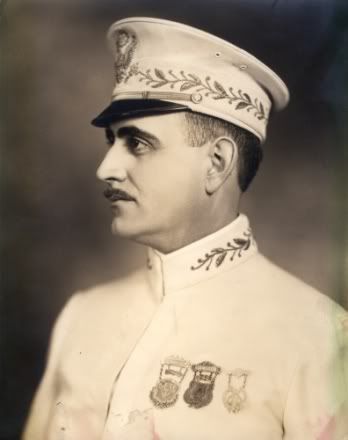 Bonds of Unity March
. 
Karl Lawrence King was born February 21, 1891 in
Paintersville
,
Ohio
. His family moved to
Xenia
a short time later, and around the turn of the century, the King family moved to
Canton
, where young Karl would begin to develop an interest in bands and music. After receiving some instruction on the cornet, King switched to baritone. His first band experience was with the Thayer Military Band of Canton, while in his teens. In 1909 King spent some time as a member of bands in
Columbus
and also
Danville
,
Illinois
. While a member of these bands, King began to compose marches and other works. Beginning in 1910, King began a decade-long career as a circus musician, spending one season each as a baritone player in the bands of Robinson's Famous Circus, Yankee Robinson Circus, Sells Floto Circus, and the Barnum and Bailey "Greatest Show On Earth."  As a composer, King was one of the most prolific and popular in the history of band music. He composed at least 291 works, including 185 marches, 22 overtures, 12 galops, 29 waltzes, and works in many other styles. Not only did he compose some of the most brilliant and famous marches for experienced bands at the professional and university levels; he also displayed a remarkable ability to compose first-rate music for younger, less experienced musicians and bands. His music continues to be performed worldwide by bands of all experience levels.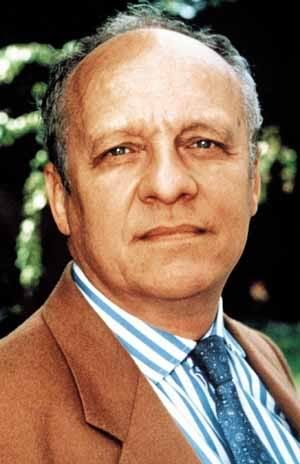 Suite for Flute and Jazz Piano (Baroque and Blue).
Composed by Claude Bolling (b. April 10th, 1930). The Suite is a "crossover" composition written in 1973 as a suite of seven movements. The suite was recorded in 1975 by Bolling, classical flutist Jean-Pierre Rampal, bassist Max Hediguer, and drummer Marcel Sabiani, and originally released by CBS Masterworks Records. Bolling is a renowned French jazz pianist, composer, arranger, and occasionally actor. His books on jazz technique show that he did not delve far beyond bebop into much avant garde jazz. He was a major part of the traditional jazz revival in the late 1960s, and he became friends with Oscar Peterson.
Love of Liberty March.  (W.H. Scouton) Little is known about the early years of this distinguished musician except that he was born in Monroeville, Ohio, on October 3, 1853.  A listing in an 1897 (Toledo) city directory states that he was a musician (no earlier listings).  In 1900, he became director of Strobel's Band, a well-known music organization in the Midwest at the time. That band presented concerts and performed often for parades, balls, weddings, and funerals.
It was during the association with Strobel's Band that Scouton composed and published a large number of popular marches. In 1905, he joined the Lyon & Healy music publishing company. He also taught music in Toledo, beginning in 1907.
In addition to his marches, Scouton composed quadrilles, schottisches, overtures, waltzes, mazurkas, and other forms of music for piano, orchestra, and band.  Most of his works were published between 1897 and 1902, a brief period for such a large output. It is said that he also played cornet in several circus bands.  He died of bronchial pneumonia on May 18, 1940, at the home of his daughter, Mrs. Hazel MacDonald, in Toledo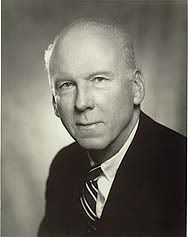 A Trumpeter's Lullaby
(Leroy Anderson).
On the genesis of the piece, the composer states:
  "that the solo had its beginning backstage at Symphony Hall in
Boston
. In addition to composing and conducting, I was arranger for the Boston Pops Orchestra for a number of years—and after one of the concerts I was sitting talking with the conductor Arthur Fiedler and the first trumpet of the Boston Pops, Roger Voisin. Suddenly Roger Voisin asked me why I didn't write a trumpet solo for him to play with the orchestra that would be different from traditional trumpet solos which are all loud, martial or triumphant. After thinking it over, it occurred to me that I had never heard a lullaby for trumpet so I set out to write one—with a quiet melody based on bugle notes played by the trumpet and with the rest of the orchestra playing a lullaby background."
The music of Leroy Anderson is firmly entrenched in American popular culture and is enjoyed by millions of people throughout the world. His music continues to be extensively recorded and performed by a wide range of musicians. Among them are symphony orchestras, concert and marching bands, classical and jazz ensembles, vocalists of many styles, virtuosi of almost every instrument as well as music students of all ages.
   Anderson's music is frequently used to entertain visiting dignitaries at the White House as well as to greet U.S. Presidents when visiting foreign countries. Its use by radio and television as background music for commercials and theme music for many programs ensures Anderson's music remains familiar with each new generation. More than 50 years after Anderson wrote many of his compositions, in the words of John Williams, composer and laureate conductor of the Boston Pops - "Anderson's music remains as young and fresh as the very day on which it was composed."  
Irving Berlin: Songs of
America
. 
Irving Berlin
(pictured at left)
Israel Baline, the son of a Jewish cantor, immigrated to the United States from Russia with his family in 1893. Here, he spent his early years in great poverty. In 1904, he worked as a singing waiter in Chinatown and Bowery cabarets of New York City. After a printer erroneously printed his name "Irving Berlin" on a piece of music, he chose that name for his own. In 1911, he achieved success pioneering ragtime with Alexander's Ragtime Band (originally titled Alexander and his Clarinet) and Everybody's Doin' It.
James Swearingen's arrangement includes: This is the Army, Mister Jones; Give Me Your Tired, Your Poor; This is a Great Country; and, God Bless America. 
Storming of El Caney March.  
Named after a famous Spanish-American War battle, this work was published in 1903. It is believed that this work originally had a different title, as a manuscript of an entirely different work with this same title is in the archives of Alexander's primary publisher, the C. L. Barnhouse Company.
Russell T. Alexander was born in Nevada, Missouri, on February 26, 1877.  It is not known how he first became interested in music or whether his parents were musicians, but at 20 years of age he signed a contract with Barnum and Bailey's Circus to play euphonium for a five-year tour of Europe and Great Britain.  He obviously had extensive musical training, because he was entrusted with the task of arranging music used by the band while on tour.  During another period, he played with the Belford Carnival.  While on tour with these organizations, he composed many of his famous marches.
During the time he was in Europe, his brother Newton was playing trumpet in theater orchestras in Philadelphia and Atlantic City.  After accompanying many vaudeville shows, Newton conceived the idea of a music unit as a vaudeville act.  He organized a group composed of himself, his brother Woodruff, James Brady, and Willie Patton.  The act gained popularity under the name The Exposition Four. Russell Alexander replaced Willie Patton in the Exposition Four, which was basically a comedy team.  One of them worked with blackface, and the audience loved the act so much that they were called for many repeat engagements throughout the United States.
Brother Newton was famous for his duets in which he played two trumpets simultaneously, using variations with double and triple tonguing.  The Exposition Four members were accomplished musicians, thus accounting in part for their audience appeal.
Both Russell and Woodruff were frequently treated in tuberculosis sanitariums.  Russell, despite his health problems, continued to compose.  He finally succumbed to the disease, however, at a sanitarium in Liberty, New York, on October 1, 1915.  He was only 38 years of age.
Alexander has come to be regarded as one of the greatest composers of circus music and was elected to the Windjammers Hall of Fame in 1978.  It is a sad footnote to the history of band music that his widow, Eleanor, was penniless and sold all rights to his compositions to C.L. Barnhouse for a mere $125.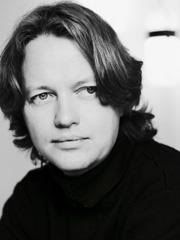 Pirates of the
Caribbean
.
Pirates of the Caribbean is a sweeping action-adventure story set in an era when villainous pirates scavenged the
Caribbean
seas. This roller coaster tale teams a young man, Will Turner, with an unlikely ally in rogue pirate Jack Sparrow. Together, they must battle a band of the world's most treacherous pirates, led by the cursed Captain Barbossa, in order to save
Elizabeth
, the love of Will's life, as well as recover the lost treasure that Jack seeks. Against improbable odds, they race towards a thrilling, climactic confrontation on the mysterious Isla de Muerta. Clashing their swords in fiece mortal combat, Will and Jack attempt to recapture The Black Pearl ship, save the British navy, and relinquish a fortune in forbidden treasure thereby lifting the curse of the Pirates of the
Caribbean
.
Music by Music Composed by Klaus "Bowsprit" Badelt.  He also composed music to "K-19 Windowmaker," "The Promise," "The Time Machine," "Ned Kelly," "Posedian" and, "The Recruit."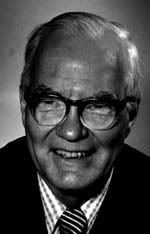 Radio Rag
.
(Dixieland) by Rod "Red" McLeod (pictured at right).
Minnesota
born and educated, his career included a rich diversity of activities. Red's 19-year tenure as musical director and arranger for The Golden Strings serves as an invaluable reference in his preparation of editions for student performers. In addition, he has written hundreds of arrangements for radio programs, touring acts, ice shows and more, and was entertainment director for the Minnesota Vikings football team for 25 years.
Stars and Stripes Forever
(John Philip Sousa)
The march
is considered the finest march ever written, and at the same time one of the most patriotic ever conceived. As reported in the
Philadelphia Public Ledger
(May 15, 1897)
" ... It is stirring enough to rouse the American eagle from his crag, and set him to shriek exultantly while he hurls his arrows at the aurora borealis."
 (referring to the concert the Sousa Band gave the previous day at the
Academy
of
Music
).
The march was not quite so well received though and actually got an over average rating for a new Sousa march.  Yet, its popularity grew as Mr. Sousa used it during the Spanish-American War as a concert closer.  Coupled with his Trooping of the Colors , the march quickly gained a vigorous response from audiences and critics alike.  In fact, audiences rose from their chairs when the march was played. Mr. Sousa added to the entertainment value of the march by having the piccolo(s) line up in front of the band for the final trio, and then added the trumpets and trombones join them on the final repeat of the strain.
The march was performed on almost all of Mr. Sousa's concerts and always drew tears to the eyes of the audience. The author has noted the same emotional response of audiences to the march today. The march has been named as the national march of The United States.
There are two commentaries of how the march was inspired.  The first came as the result of an interview on Mr. Sousa's patriotism.  According to Mr. Sousa, the march was written with the inspiration of God.
"I was in Europe and I got a cablegram that my manager was dead.  I was in Italy and I wished to get home as soon as possible, I rushed to Genoa, then to Paris and to England and sailed for America.  On board the steamer as I walked miles up and down the deck, back and forth, a mental band was playing 'Stars and Stripes Forever.'  Day after day as I walked it persisted in crashing into my very soul. I wrote it on Christmas Day, 1896."
The second, and more probable inspiration for the march, came from Mr. Sousa's own homesickness. He had been away from his homeland for some time on tour, and told an interviewer:
"In a kind of dreamy way, I used to think over old days at Washington when I was leader of the Marine Band ... when we played at all public functions, and I could see the Stars and Stripes flying from the flagstaff in the grounds of the White House just as plainly as if I were back there again."
"Then I began to think of all the countries I had visited, of the foreign people I had met, of the vast differences between America and American people and other countries and other peoples, and that flag our ours became glorified ... and to my imagination it seemed to be the biggest, grandest, flag in the world, and I could not get back under it quick enough."
"It was in this impatient, fretful state of mind that the inspiration to compose 'The Stars and Stripes Forever' came to me."
God Bless
America
. 
In 1918,
Irving Berlin
(pictured at left) produced
Yip, Yip Yaphank
, an all-soldier show at
Camp
Yaphank
. God Bless America
was one of the songs in that show, but
Berlin
decided to delete it from the production. In 1938, Kate Smith asked
Berlin
to write a song for her to use in her Armistice Day radio show. Unable to write anything that satisfied him, he remembered the song from
Yip, Yip Yaphank
and gave her, free of charge, exclusive performing rights. She first performed it on her radio show on November 10, 1938, the last peacetime Armistice Day this country celebrated before World War II.
In 1939, both major political parties used God Bless America in their Presidential nominating conventions. Kate Smith recorded the song for Columbia and it became immensely popular. It was heard or sung at rallies, balls, and athletic events nationwide.
Berlin was a passionate patriot and did not want to profit from this patriotic song. In 1939 he copyrighted it in the names of Gene Tunney, Mrs. Theodore Roosevelt, Jr., and A. L. Berman and stipulated that all proceeds go to the Boy and Girl Scouts.
This stately and reverent song represents the thoughts of the multitudes of immigrants such as Berlin, himself, who were grateful to this country for giving them the opportunity to transcend the limitations of their old world origins.
Israel Baline, the son of a Jewish cantor, immigrated to the United States from Russia with his family in 1893. Here, he spent his early years in great poverty. In 1904, he worked as a singing waiter in Chinatown and Bowery cabarets of New York City. After a printer erroneously printed his name "Irving Berlin" on a piece of music, he chose that name for his own. In 1911, he achieved success pioneering ragtime with Alexander's Ragtime Band (originally titled Alexander and his Clarinet) and Everybody's Doin' It.
Program – Sunday, July 4th, 2010
Anthem, Star Spangled Banner............................... Francis Scott Key/John Philip Sousa
Overture, Cowboys (1986)........................................................ John Williams/Jim Curnow
March, Bonds of Unity (1955)....................................................................... Karl L. King
Flute Solo, Baroque and Blue (1973)................................... Claude Bolling/Robert O'Brien
Amy Thach-McArtor, soloist
March, Love of Liberty (1903) ................................................................... W.H. Scouton
Trumpet Solo, A Trumpeter's Lullaby (1950)........................ Leroy Anderson/Philip J. Lang
Christopher Burdick, soloist
Mezzo-Soprano Solo, Songs of America (1938).................. Irving Berlin/James Swearingen
Denise Milner-Howell, soloist
Galop, Storming of El Caney (1902)..................................................... Russell Alexander
Movie, Pirates of the Caribbean (2000)...................................... Klaus Badlet/John Wasson
Dixieland, Radio Rag (1974) ............................................................. James "Red" McLeod
The Lichtenberg Family Band, soloists
Patriotic, Armed Forces Salute (1980)...................................................... arr. Bob Lowden
National March, The Stars and Stripes Forever (1897)............................. John Philip Sousa
Final as of 
June 21, 2010