This concert was cancelled due to the weather. Some of the music will be included in the rest of the summer concerts.
Friday, July 9th, 2010 - Medina Community Band will perform their sixth concert of the 151st season on Friday, July 9th at 8:30 p.m., on Medina Courthouse Square Gazebo.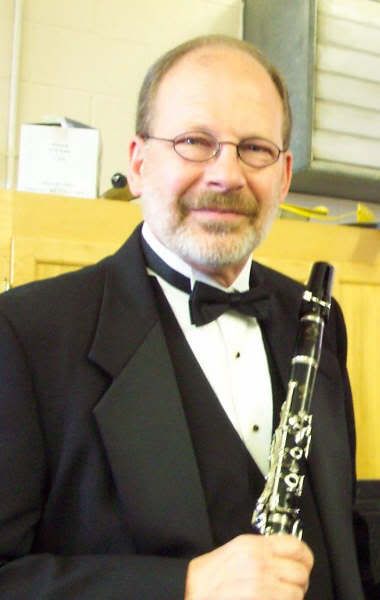 Clarinetist
Edward Lichtenberg
retired in 1998 as assistant superintendent for Midview Schools (Lorain County) after 32 years in education. Before becoming assistant superintendent, he was a middle school administrator and director of bands at Midview, where his concert bands consistently earned superior ratings in class A. Active as an Ohio Music Education Association adjudicator, Ed is a member of the Medina Community Band and the Sounds of Sousa Band and serves as a guest conductor and clinician. He is a staff member for the Ashland University Adult Music Camp. He and his wife Judy reside in Medina and are the parents of Medina Community Band members Rob and Beth (Burdick) and father-in-law to Christopher (Burdick).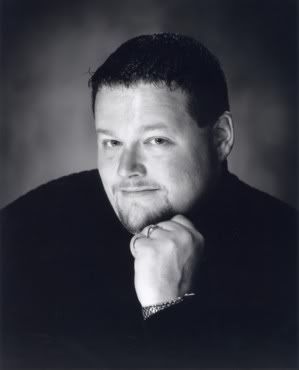 Tenor
Daniel J. Doty
has appeared throughout the Midwest with orchestras and opera companies. A participant of the Opera and Music Theatre Festival of Lucca, Daniel spent six weeks in the Tuscan village of Lucca, Italy singing operatic arias at various venues associated with Lucca's most famous son Giacomo Puccini. Daniel is a frequent soloist with the Akron Symphony Orchestra and has also appeared with symphonies in Muncie, IN, Urbana, IL, Marion, OH and community bands in Medina and Wadsworth. Mr. Doty holds a Bachelor of Music Education Degree from Bowling Green State University. He has taught music in the public school systems of Ohio and Illinois. He also an ordained minister and holds a Master of Divinity degree from Garrett-Evangelical Theological Seminary, Evanston, IL. Currently Daniel serves as the Senior Minister of Trinity United Church of Christ in Wadsworth, Ohio.
Star Spangled Banner (John Stafford Smith arranged by John Philip Sousa) uses lyrics from a poem written in 1914 by Francis Scott Key, a then 35-year-old amateur poet after seeing the bombardment of Fort McHenry at Baltimore, Maryland, by Royal Navy ships in Chesapeake Bay during the War of 1812.
The poem was set to the tune of a popular British drinking song, written by John Stafford Smith for the Anacreontic Society, a London social club.  Set to Key's poem and renamed "The Star-Spangled Banner," it would soon become a well-known American patriotic song.  It was recognized for official use by the United States Navy in 1889 and the President in 1916, and was made the national anthem by a congressional resolution on March 3, 1931 (46 Stat. 1508, codified at 36 U.S.C. § 301), which was signed by President Herbert Hoover.
Before 1931, other songs served as the hymns of American officialdom. Most prominent among them was "Hail, Columbia" which served as the de facto national anthem from Washington's time and through the 18th and 19th centuries.  Following the War of 1812 and subsequent American wars, other songs would emerge to complete for popularity at public events, among them "The Star Spangled Banner."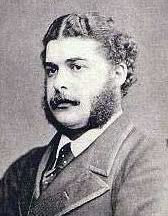 Pineapple Poll
(Arthur Sullivan – pictured at left).  The ballet Pineapple Poll is a spoof of the Gilbert and Sullivan operettas.  The plot is based upon "The Bumboat Woman's Story" of Gilbert's Bab Ballads, which was later developed by Gilbert into H.M.S. Pinafore. The story revolves around Pineapple Poll and her colleagues who are all madly in love with the captain of the good ship H.M.S. Hot Cross Bun.  In order to gain admittance to the ship they disguise themselves in sailor's clothes, a fact which is kept secret from the audience until near the end of the ballet.
According to Charles MacKerras, the British composer who composed this ballet, "The score is a patchwork quilt of tunes from most of the Gilbert and Sullivan operas.  Every bar of Pineapple Poll, even the short bridge passages, is taken from some opera or other.  
Louis Panella, younger brother of composer Frank Panella, was born in Pittsburgh and spent his entire life in that area.  He taught trumpet at the Carnegie Institute of Technology [now Carnegie-Mellon University] for 26 years.  He composed over 200 popular songs and marches and performed with several orchestras, including the Pittsburgh Symphony Orchestra. Most of Louis Panella's marches were written in honor of people, places, and organizations.  His most popular march, American Red Cross, was inspired by events of World War I.  Several of his later works were dedicated to various universities.  He composed very little during the last five years of his life because of very poor eyesight.  During this period, his compositions were dictated to his brother Frank.  Louis Panella died of a heart attack at the age of 59 on March 13, 1940, at his home in the Beechview section of Pittsburgh.
American Red Cross (march) was published in 1928 by the Panella Music Company, Pittsburgh Pennsylvania. This march was written during World War I, a time when Americans, as well as other nationals, were deeply grateful for the humanitarian work performed by the Red Cross.  The International Red Cross was established at a convention in Geneva, in 1864, largely through the efforts of J.H. Dunant, a Swiss. The organization's symbol, a red cross on a white background, has been prominent during public health campaigns and periods of disaster ever since that time.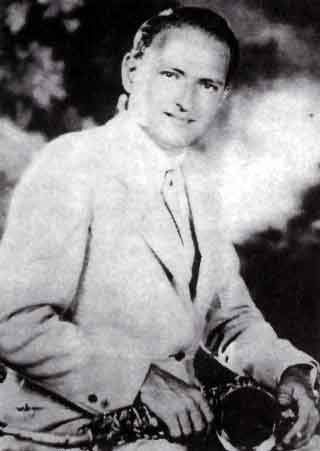 Valse Erica
(Rudy Wiedoeft)
During the period from 1900 to 1930 in America, there was a saxophone craze which made the electric guitar phenomenon of the 1960's look like nothing in comparison. The one person who best personifies this period is perhaps the biggest musical star of the 1920's, Rudy Wiedoeft. The fact that Wiedoeft is almost forgotten now takes nothing away from his essential role in establishing the saxophone in the public mind. It has often been put forward that the popularity of the Saxophone was a direct result of its use in Jazz music at the beginning of the 20th century. When one examines the historical evidence, the opposite appears to be true : the great popularity of the saxophone in the early 20th century lead to its role in Jazz and other popular music. When one looks at the facts, it seems quite evident that everything that happened after Wiedoeft would have been much more difficult if he had not lived.
Men of Valor March -
John Nicholas Klohr
was born in Cincinnati, Ohio, on July 27, 1869.  He received his education in the Cincinnati public schools.  During an extremely long and active career, he won considerable fame for his accomplishments.  He was a vaudeville trombonist by profession and also played in various other types of music organizations, including the Syrian Temple Shrine Band of Cincinnati, conducted by Henry Fillmore.  However, it is as a composer of marches that he is best known.  His Billboard March has been one of the most popular marches ever written.
Klohr was a member of the Syrian Temple Shrine Band for 50 years and also was a member of the Knights of Pythias, the Fraternal Order of Eagles, and the American Society of Composers, Authors, and Publishers.
His compositions were written mostly for less advanced players.  Although he was a close friend of Henry Fillmore, whose publishing firm was located in Cincinnati, he worked for several years with the John Church Company, also of Cincinnati.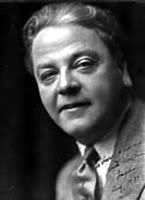 Haydn Wood
was born in the Yorkshire town of Slaithwaite on March 25, 1882. When he was three years old his family moved to the Isle of Man, an island which was often a source of inspiration for the composer.  Haydn Wood was a prolific composer of orchestral music, including 15 suites, 9 rhapsodies, 8 overtures, 3 concertante pieces and nearly 50 other assorted works, including 180 individual songs. His orchestral pieces were primarily of the "light music" style; a well known piece of his is the three-movement Fantasy-Concerto. Another is his London Landmarks Suite, particularly "Horse Guards, Whitehall". In 1916, he composed the popular song "Roses of Picardy" for his wife. After a time writing popular music, Wood began to write musical comedy; his best-known piece of this genre is the
Roses of Picardy is a wartime ballad written by lyricist Frederick Weatherly while he was an army officer in 1916. Set to music by Haydn Wood, it was one of the most famous songs from World War I. Introduced by soprano Elsie Griffin, the piece quickly became popular, and remained so for many years after its initial release. British soldiers had sung it when they enlisted for the Front in France and Flanders. Weatherley reportedly wrote the lyric after he had conceived an affection for a French widow while receiving protection at her home in France. Among the earliest commercial recordings were those by Ernest Pike in 1917 and John McCormack in 1919. As late as 1967 Vince Hill had a "top 20" hit with the song, which was still being performed in the first decade of the 21st century. There was also speculation that the Germans were also allegedly singing it in their own language, including the Bavarian Corps, which was Adolf Hitler's rifle regiment.
Nessun Dorma from Turandot
.  The subject of Giacomo Puccini's style is one that was once treated dismissively by musicologists; this can be attributed to a perception that his work, with its emphasis on melody and evident popular appeal, lacked "depth." Despite the place Puccini clearly occupies in the popular tradition of Verdi, his style of orchestration also shows the strong influence of Wagner, matching specific orchestral configurations and timbres to different dramatic moments. His operas contain an unparalleled manipulation of orchestral colors, with the orchestra often creating the scene's atmosphere. The structures of Puccini's works are also noteworthy. While it is to an extent possible to divide his operas into arias or numbers (like Verdi's), his scores generally present a very strong sense of continuous flow and connectivity, perhaps another sign of Wagner's influence. Like Wagner, Puccini used leitmotifs to connote characters and sentiments (or combinations thereof). Another distinctive quality in Puccini's works is the use of the voice in the style of speech i.e. canto parlando; characters sing short phrases one after another as if they were in conversation. Puccini is also celebrated for his melodic gift and many of his melodies are both memorable and enduringly popular.
In the act before this aria, Calaf has correctly answered the three riddles put to all of Princess Turandot's prospective suitors. Nonetheless, she recoils at the thought of marriage to him. Calaf offers her another chance by challenging her to guess his name by dawn. (As he kneels before her, the Nessun dorma theme makes a first appearance, to his words, "Il mio nome non sai!") If she does so, she can execute him; but if she does not, she must marry him. The cruel and emotionally cold princess then decrees that none of her subjects shall sleep that night until his name is discovered. If they fail, all will be killed. As the final act opens, it is now night. Calaf is alone in the moonlit palace gardens. In the distance, he hears Turandot's heralds proclaiming her command. His aria begins with an echo of their cry and a reflection on Princess Turandot: "None shall sleep! None shall sleep! Even you, O Princess, in your cold bedroom, watch the stars that tremble with love and with hope!"  "But my secret is hidden within me; none will know my name! No, no! On your mouth I will say it when the light shines!"
Some Band Rag. 
Frederick Alton Jewell (pictured at right), born 1875 in Worthington, Indiana, was a prolific musical composer who wrote over 100 marches and screamers.
At the age of 16, Jewell ran away from home and joined the Gentry Bros. Dog & Pony Show as a euphonium player. After making excellent impressions with successful circus officials, Jewell rose through the ranks, and eventually landed himself as the leader of the Barnum & Bailey's Greatest Show on Earth band (coincidentally like Karl King, another successful American composer of his time).
Jewell's circus career ended in 1917. He travels to Iowa and takes leadership of the Iowa Brigade Band. From there he begins his own publishing company and moves back to his hometown Worthington, and serves as high school band director, as well as a steady composer of band music.
Frederick Jewell dies in 1936 at the age of 61 in Worthington.
Peck Horn's Revenge by Richard Bowles is a delightful reminder that the Horn is a solo instrument in the band, despite the abuse that many composers heap upon them.  The piece is for narrator, horns, and band.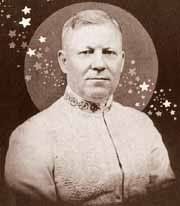 Razzazza Mazzazza March
by Arthur Pryor.
Arthur Pryor was born on the second floor of the Lyceum Theatre in Saint Joseph, Missouri. He first took up music at a very young age and was playing the value trombone by age 11. By age 15, he had mastered the slide trombone and was awarded a spot in his father's band.  He was hailed as a prodigy after that time.  Pryor went on the direct the Stanley Opera Company in Denver, Colorado until joining the John Philip Sousa Band the year it was formed (1892).  He played solo trombone with the Sousa Band for 12 years and it was estimated that he played 10,000 solos.
From 1895 until 1903, Pryor was assistant conductor of the Sousa Band.  After leaving the Sousa Band, he formed his own band, which made its debut at the Majestic Theatre in New York City on November 15, 1903.  The Pryor Band toured until 1909, when he decided to settle down and make Asbury Park (New Jersey) the home of the band.  It was at this time that he became the staff conductor and arranger for the Victor Talking Machine Company in Camden, New Jersey.  He retired from full-time conducting in 1933.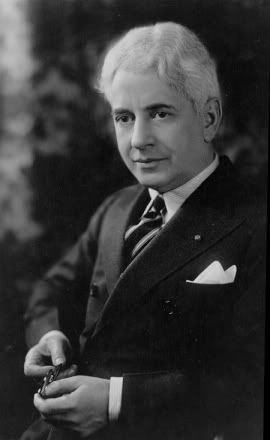 On the Mall
(Edwin Franko Goldman – pictured at right) This march, which encourages the audience to sing along and then whistle along at the trio, was written in 1923 for the dedication of the Elkan Naumburg Bandshell in Central Park (New York City).  The title derives from the park's spacious mall, where the bandstand is located, and where New Yorkers enjoy gathering to listen to music. 
Edwin Franko Goldman, founder and conductor of the famed Goldman Band of New York City, was the last of the great triumvirate, which set the course of American band history.  The trio of bandsmen, which entertained and inspired the American public for over 80 years consisted of Patrick Sarsfield Gilmore, John Philip Sousa, and Goldman. 
The Prize Winners by Thomas Preston Brooke.  Brooke studied music in Boston, supporting himself by composing and playing trombone in various bands, including Patrick Gilmore's.  In 1893, he became the conductor of the Chicago Marine Band, a concert band which played on Sunday's throughout the winter.  Because of his conducting skill the band soon became popular throughout the Northeastern United States.
Brooke's philosophy was similar to Sousa's in that he maintained I am interested only in giving the public the music they enjoy; I am not concerned with educating them. Brooke mirrored Sousa as a composer, too; his marches had spirit and interest.  He also wrote two comic operas and many concert works.
Louis Saverino was a American composer, conductor, bassist, tuba and bass clarinet. His brother Angelo Saverino was a good tuba player in the U.S. Marine Band.  Saverino was the first music lessons from his father , an Italian who immigrated to the United States . Saverino has studied at other Eastman School of Music in Rochester (New York), where in 1938 his Bachelor of Music obtained.  He was 1939-1963 member of the United States Marine Band "The President 's Own ". Besides these activities , he played in various jazz ensembles along . Known is a recording of Andante and Scherzo ( 1950 ) of Joseph Edouard Barat (1882-1963) where he , accompanied by the Navy Band as a tuba soloist.  As a composer he wrote works for orchestra and band , whose most famous The March of the Women Marines is . He wrote about 30 marches for the United States Marine Band "The President 's Own ". Besides composing , he wrote a number of operations including the band Hail To The Chief.
Stars and Stripes Forever
(John Philip Sousa)
The march
is considered the finest march ever written, and at the same time one of the most patriotic ever conceived.  As reported in the Philadelphia Public Ledger (May 15, 1897) " ... It is stirring enough to rouse the American eagle from his crag, and set him to shriek exultantly while he hurls his arrows at the aurora borealis."  (referring to the concert the Sousa Band gave the previous day at the Academy of Music).
The march was not quite so well received though and actually got an over average rating for a new Sousa march.  Yet, its popularity grew as Mr. Sousa used it during the Spanish-American War as a concert closer.  Coupled with his Trooping of the Colors , the march quickly gained a vigorous response from audiences and critics alike.  In fact, audiences rose from their chairs when the march was played.  Mr. Sousa added to the entertainment value of the march by having the piccolo(s) line up in front of the band for the final trio, and then added the trumpets and trombones join them on the final repeat of the strain.
The march was performed on almost all of Mr. Sousa's concerts and always drew tears to the eyes of the audience.  The author has noted the same emotional response of audiences to the march today.  The march has been named as the national march of The United States.
There are two commentaries of how the march was inspired.  The first came as the result of an interview on Mr. Sousa's patriotism.  According to Mr. Sousa, the march was written with the inspiration of God.
"I was in Europe and I got a cablegram that my manager was dead.  I was in Italy and I wished to get home as soon as possible, I rushed to Genoa, then to Paris and to England and sailed for America.  On board the steamer as I walked miles up and down the deck, back and forth, a mental band was playing 'Stars and Stripes Forever.'  Day after day as I walked it persisted in crashing into my very soul. I wrote it on Christmas Day, 1896."
God Bless America. 
In 1918, Irving Berlin (pictured at left) produced Yip, Yip Yaphank, an all-soldier show at Camp Yaphank. God Bless America was one of the songs in that show, but Berlin decided to delete it from the production. In 1938, Kate Smith asked Berlin to write a song for her to use in her Armistice Day radio show. Unable to write anything that satisfied him, he remembered the song from Yip, Yip Yaphank and gave her, free of charge, exclusive performing rights. She first performed it on her radio show on November 10, 1938, the last peacetime Armistice Day this country celebrated before World War II.
In 1939, both major political parties used God Bless America in their Presidential nominating conventions. Kate Smith recorded the song for Columbia and it became immensely popular. It was heard or sung at rallies, balls, and athletic events nationwide.
Berlin was a passionate patriot and did not want to profit from this patriotic song. In 1939 he copyrighted it in the names of Gene Tunney, Mrs. Theodore Roosevelt, Jr., and A. L. Berman and stipulated that all proceeds go to the Boy and Girl Scouts.
This stately and reverent song represents the thoughts of the multitudes of immigrants such as Berlin, himself, who were grateful to this country for giving them the opportunity to transcend the limitations of their old world origins.
Israel Baline, the son of a Jewish cantor, immigrated to the United States from Russia with his family in 1893. Here, he spent his early years in great poverty. In 1904, he worked as a singing waiter in Chinatown and Bowery cabarets of New York City. After a printer erroneously printed his name "Irving Berlin" on a piece of music, he chose that name for his own. In 1911, he achieved success pioneering ragtime with Alexander's Ragtime Band (originally titled Alexander and his Clarinet) and Everybody's Doin' It.
Program – Friday, July 9th, 2010
Anthem, Star Spangled Banner............................... Francis Scott Key/John Philip Sousa
Suite, Pineapple Poll (Finale) (1870)........................................... Arthur Sullivan/McKerras
March, American Red Cross (1918)............................................................ Louis Panella
Alto Saxophone Solo, Valse Erica (1917)........................... Rudy Wiedoeft/Gunther Schuller
Edward Lichtenberg, soloist
March, Men of Valor (1920) ......................................................................... John N. Klohr
Tenor Solos
Roses of Picardy (1918)....................................................... Haydn Wood/Tom Clark
Nessun Dorma (from Turandot)................................... Giacomo Puccini/D.W. Stauffer
Daniel Doty, soloist
Ragtime, Some Band Rag (1915)........................................................................ Fred Jewell
Novelty, Peck-Horn's Revenge (1952)............................................................... R.W. Bowles
Featuring the Horn section
March, Razzazza Mazzazza (1933).................................................................... Arthur Pryor
Sing-a-Long, On the Mall (1923) ........................................................ Edwin Franko Goldman
March, The Prize Winners (1893) ..................................................................... T. P. Brooke
Patriotic, March of the Women Marines (1943)............................................... Louis Saverino
National March, The Stars and Stripes Forever (1897)................................ John Philip Sousa
Final as of June 29, 2010