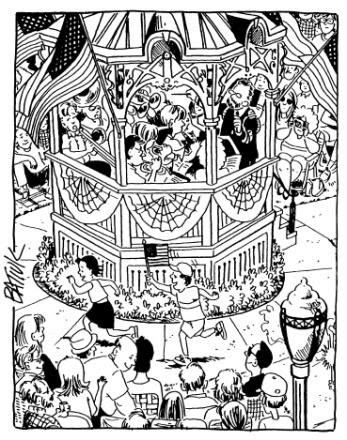 This concert was cancelled due to the weather, the music will, hopefully, be recycled into other summer concerts.
This material covers the 1st concert – Friday, June 1st, 2012, 8:30p – 9:30p 

Site: Medina's Uptown Park Square (intersections of Rts 18, 42, Broadway and Liberty Street)

Cancellation of concerts due to the weather will be posted on the website!


MEDINA:  Medina Community Band will begin the 2012 summer season, a celebration of 153 years of presenting community concerts in Medina, on Friday, June 1, 2012, at 8:30p, in Medina's Uptown Park Square Gazebo. 
Featured soloists and conductor on this hour-long concert will be: John Connors, trombone; and a trumpet trio composed of Marcia Nelson-Kline, Mason Rorapaugh and Paul Rocco, as well as associate conductor Curtis Amrein. 
The Medina Community Band is under the baton of conductor Marcus Neiman, starting his 39th summer concert series, and associate conductor Curtis Amrein.  The 60 minute concert will feature works by Berlioz, Agapkin, Pryor, Lampe, Anderson, Goldman, and Sousa.  Medina Community Band is sponsored by the Medina Community Band Association, a standing committee of the Medina Breakfast Kiwanis Club.
This concert is dedicated to the memory of former community band oboe player,
George Lee Marshall
, who passed away on February 11th, 2012.
Featured Soloists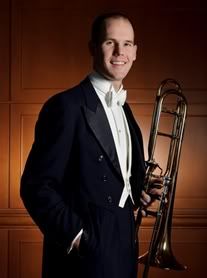 John Connors
, trombone soloist, is marking his tenth year of summer concerts with the Community Band. This is also the third time he has soloed at the Gazebo.
John, who attended Highland High School and graduated in 2007, is a recent graduate of Ohio University, where he received a BM in trombone performance and a minor in jazz studies. His principal teachers have been Ray Harcar, Chris Hayes, and Andy Millat, and while in Athens he performed with the Symphonic Band, Wind Symphony, Orchestra, two big bands, and the Ohio University Marching 110, as well as numerous chamber ensembles.
In May of 2009, he performed on the stage of Carnegie Hall with the National Collegiate Wind Ensemble, under the direction of famed conductor H. Robert Reynolds, former director of bands at the University of Michigan and current conductor of the wind ensemble at the University of Southern California. May of 2011 saw John inducted into the Beta Phi chapter of Pi Kappa Lambda, the national music honor society, and most recently, in February 2012, he was a finalist in the Student Soloists' Competition at Ohio University, playing the trombone concerto by Launy Grøndahl.
Outside of school, John is a Specialist in the U.S. Army, playing with the Ohio Army National Guard's 122nd Army Band in Columbus. He has been with that ensemble for four-and-a-half years, and currently performs in the brass quintet and the concert band. Since returning home in March, John has also been playing with the Brass Band of the Western Reserve.
In the fall, John plans to pursue additional studies on trombone at the graduate level and currently resides with his family in Granger Township.
An avid portrayer of trombonist Arthur Pryor, John will be performing his little-known solo The Supervisor in period uniform, with an instrument of the same model as Mr. Pryor's, built in 1922.
Conductors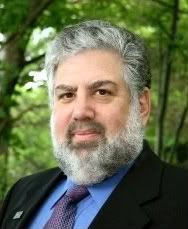 Marcus Neiman
(left) celebrates his 40th season as conductor of the Medina Community Band and 39th summer season.  Neiman is a part-time assistant professor of music education at Kent State University where he teaches the "Music Education as a Profession" course and supervises music education student teachers.  He was interim director of the Kent Concert Band during the 2010-2011 academic year, and also taught the "Instrumental Methods for
He received his bachelor of science in music education degree from The University of Akron; master of music in music education degree from The University of Michigan; and, post-degree doctorial work at The Kent State University.
He is a member of the 1993-94 class of Leadership Medina County.  Neiman remains active with Ohio Music Education Association (OMEA), having served as state president of that organization from 1998-2000, and currently serves as a woodwind adjudicator and state historian.  He is the recipient OMEAs highest honor, the "Distinguished Service Award," presented to him on January 29th, 2010.  Neiman is the artistic director and founding conductor of the professional concert band – The Sounds of Sousa Band and appears throughout the nation as a guest clinician and conductor.
Marcus and his wife Mary Ann, who is a professional clarinetist and program administrator - preparatory and continuing education department for the Cleveland Institute of Music, reside in Medina with their two cats Sasha and Dmitri. Marcus has two daughters (Nancy and Jennifer) from a previous marriage, three granddaughters, one grandson, and a godson.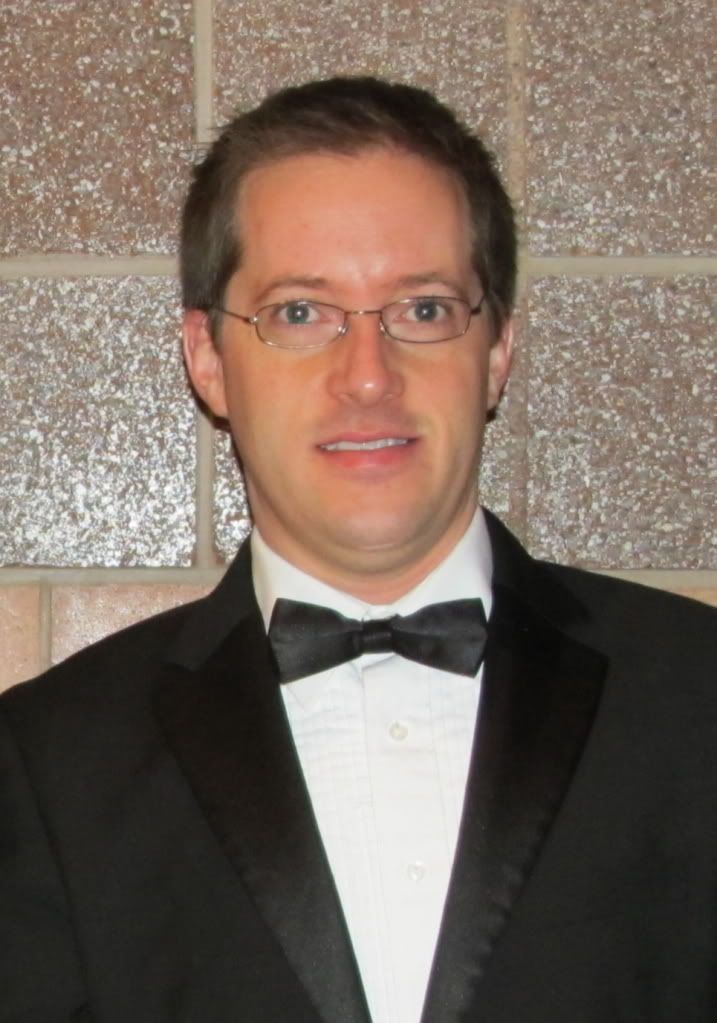 Curtis Amrein (associate conductor, at right) is a band director at Barberton Middle School in Barberton, OH. His responsibilities include teaching sixth-ninth grade bands in addition to fifth and eighth grade general music. Under his direction, students in Barberton have received superior ratings at Ohio Music Education Association large group and solo and ensemble adjudicated events. 
Curtis received his bachelor's degree in music education from The Ohio State University in 2004, where he graduated Magna Cum Laude. While there, Mr. Amrein performed with the Symphonic Band, Wind Symphony, and Symphony Orchestra. He is a trumpet student of Timothy Leasure and was the 2004 recipient of the Richard Burkart Trumpet Award. Curtis' conducting teachers include Dr. Richard Blatti and Marcus Neiman.
Mr. Amrein serves as both an associate conductor and trumpet player with the Medina Community Band. He also performs with the Sounds of Sousa Band, under the direction of Marcus Neiman. Curtis is an active member of the Ohio Music Educators Association, National Association for Music Education (MENC), and Ohio Education Association. The 2012 season is Curtis' second as associate conductor of Medina Community Band.
Program Notes 
Star Spangled Banner (John Stafford Smith arranged by John Philip Sousa) uses lyrics from a poem written in 1914 by Francis Scott Key, a then 35-year-old amateur poet after seeing the bombardment of Fort McHenry at Baltimore, Maryland, by Royal Navy ships in Chesapeake Bay during the War of 1812.
The poem was set to the tune of a popular British drinking song, written by John Stafford Smith for the Anacreontic Society, a London social club.  Set to Key's poem and renamed "The Star-Spangled Banner," it would soon become a well-known American patriotic song.  It was recognized for official use by the United States Navy in 1889 and the President in 1916, and was made the national anthem by a congressional resolution on March 3, 1931 (46 Stat. 1508, codified at 36 U.S.C. § 301), which was signed by President Herbert Hoover.
Before 1931, other songs served as the hymns of American officialdom. Most prominent among them was "Hail, Columbia" which served as the de facto national anthem from Washington's time and through the 18th and 19th centuries.  Following the War of 1812 and subsequent American wars, other songs would emerge to complete for popularity at public events, among them "The Star Spangled Banner."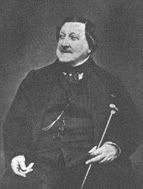 Gioacchino Antonio Rossini
(1792-1868) (pictured at left) was the son of a trumpet player.  He studied in Bologna (Italy) and spent most of this creative life in Vienna and Milan.  Among his most popular opera offers were:
The Italian in Algiers, The Barber of Seville,
and of course,
William Tell.
What would Saturday morning cartoon music be with his opera offerings?
 Rossini composed at a terrific speed, completing 38 operas in 23 years.  He suddenly and mysteriously quit writing operas at the age of 37 and spent ten years competing his Stabat Mater. He ultimately settled in Paris and was the witty leader of the artistic world until his death.  He was highly regarded as a cook and his dinner parties were renowned.  He invented a number of recipes, including Tournedos Rossini, which has become a perennial favorite.
La Gazza Ladra Overture (The Thieving Magpie) is an opera in two acts with libretto by Giovanni Gherardini.  The first performance was on May 31st, 1817 at La Scala. The story is that of a maid servant who is sentenced to death for the theft of a silver spoon that, just in the nick of time, is found to be the work of a thievish magpie.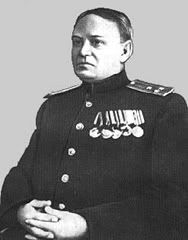 Vasilij Ivanovitz Agapkin
(pictured at right) was born in Sjaterovo on February 3
rd
, 1884 and died in Moscow on October 29
th
, 1964.  In addition to serving in the army, he worked as a cinema pianist, playing accompaniments for silent films.
Orphaned at an early age, Agapkin was unofficially adopted by a military band leader who placed the 10-year old in his ensemble, beginning his love affair with music. He later studied at the Tambov School, after which he joined the army. The loss of his parents obviously still lingered, as in 1928 Agapkin organized a brass band consisting of homeless children, many of whom later became professional musicians. Arguably, his greatest call to fame is the march Abschied der Slawin ("The Farewell of a Slavyanka"), a march dedicated to Slav women in the Balkan countries who saw their men go off to war against Turkish enslavers.
"A Slavic Farewell" was originally called "Farewell to a Slavonic Woman", and since its premier in 1912 during World War I, it has become the best-known, best-loved march in Russia and in the surrounding independent states of the former Soviet Union.  According to legend, the inspiration for this march came from Agapkin having seen newsreels of the Balkan War.  During this conflict, Russian and Slavic forces fought together, and reportedly the newsreels contained poignant footage of Slavic soldiers parting with their wives and families. The march became popular in World War I, during which time Agapkin served as the music director of the Tjekan 7, a forerunner of the KGB. 
The word "Slavic" in the title of the march, which otherwise invokes only Russia, is a tribute as much to the pan-Slavist ideology of the preceding century as to its transformation into Russian nationalism on the eve of WWI.
Like other iconic artifacts of the pre-1917 era, the march underwent a revival after the collapse of communism. It gave its name even to a new brand of vodka. Most notably, though, during the debates surrounding Russia's new national anthem in the 1990s, Joseph Brodsky, along with many others, including General Lebed, petitioned Boris Yeltsin to adopt "The Slavic Woman's Farewell" as the national anthem of the new Russia. Later, in 2000, during the heated controversy on the same subject under Vladimir Putin, the Yabloko Party proposed it as an alternative to both Glinka's (de fact anthem under Yeltsin) and the old Soviet workhorse.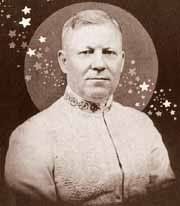 Arthur Pryor
(pictured at left) was born in Saint Joseph (Missouri) in 1870, of a musical family. At six, he began to study several instruments, but his astonishing skill on the trombone to be billed "The Boy Wonder" when he performed with a Chicago band at age 11.  His innovative expressiveness and phenomenally fast slide technique caused Czar Nicholas II of Russia to dub him the "Paganini of the trombone." In 1889, he joined the Alessandro Liberati Band and toured the West.  In 1892, he joined the band of John Philip Sousa performing an estimated 10,000 solos over his ten years with the ensemble.  In 1903, he formed his own band in New York and would go on to make six coast-to-coast tours. 
The Supervisor .  Very little is known about the trombone solo other than it was probably written either during Pryor's time with the Sousa Band or shortly thereafter.  The bandstration has been realized by North Carolina band director David Seiberling.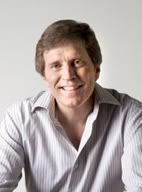 Frank Ticheli
(pictured at right) received his doctoral and masters degrees in composition from The University of Michigan. His works for band, many of which are becoming standards in the repertoire, are in constant demand. He graduated from L.V. Berkner High School (Richardson, Texas) and earned his bachelor of music in composition degree from Southern Methodist University, where he studied with Donald Erb and Jack Waldenmaier.   Ticheli was an assistant professor of music at Trinity University (San Antonio, Texas). From 1991 to 1998, he was composer-in-residence with the Pacific Symphony Orchestra in Orange County, California.  Since 1991, he has been a professor of composition at the University of Southern California's Thornton School of Music. 
Irving Berlin
(pictured at left). With a life that spanned more than 100 years and a catalogue that boasted over 1000 songs, Irving Berlin epitomised Jerome Kern's famous maxim, that "Irving Berlin has no place in American music - he is American music".
Irving Berlin was born Israel Berlin in May 1888. When his father died, Berlin, just turned 13, took to the streets in various jobs, working as a busker, singing for pennies, then as a singer / waiter in a Chinatown café. In 1907 he published his first song, Marie From Sunny Italy and by 1911 he had his first major international hit, Alexander's Ragtime Band. 
Over the next five decades, Irving Berlin produced an outpouring of ballads, dance numbers, novelty tunes and love songs that defined American popular song for much of the century. A sampling of just some of the Irving Berlin standards included: How Deep Is the Ocean?, Blue Skies, White Christmas, Always, Anything You Can Do, I Can Do Better, There's No Business Like Show Business, Cheek To Cheek, Puttin' On The Ritz, A Pretty Girl Is Like A Melody, Heatwave, Easter Parade, and Lets Face The Music And Dance. In a class by itself is his beloved paean to his beloved country, God Bless America.  Someone Else Walked Right In is Berlin at his best and brings back the sound and flavor of the early 1920s. 

Jens Bodewalt Lampe
(at right) was born into the large and musical family of Christian and Dorothea Lampe in Ribe, Denmark, in 1869.  A cobbler by trade, his father played tuba and bass violin in the summers with the band at the Tivoli Theater in Copenhagen, and several members of the family became well-known musicians.  In 1873, when J.B. (as he was later called) was four, his father accepted an offer to direct the Great Western Band in St. Paul, Minnesota, and the family moved to America. 
In addition to a number of military style marches, Lampe composed many ragtime and two-step marches.  In 1900, when Creole Belles was composed, ragtime was beginning to be the big "noise" in American popular music.  Scott Joplin's Maple Leaf Rag became the first ragtime sheet music best-seller in 1899.  In 1900, the Sousa Band helped to popularize ragtime in Europe during its prolonged tour there.  Creole Belles March with its strong syncopation over a steady rhythmic accompaniment rapidly became a favorite with band audiences everywhere.  The Sousa Band, with either Arthur Pryor or Herbert L. Clarke conducting, recorded the tune five times between 1902 and 1905.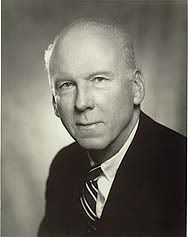 Leroy Anderson
(pictured at left). Born in Cambridge, Massachusetts to Swedish parents, Anderson was given his first piano lessons by his mother, who was a church organist. He continued studying piano at the New England Conservatory of Music. In 1925 Anderson entered Harvard University, where he studied theory with Walter Spalding, counterpoint with Edward Ballantine, and harmony with George Enescu, composition with Walter Piston and double bass with Gaston Dufresne. He also studied organ with Henry Gideon. He graduated with a Bachelor of Arts degree in 1929 and Master of Arts in 1930.
Anderson continued studying at Harvard, working towards a PhD in German and Scandinavian languages. (Anderson spoke English and Swedish during his youth but he eventually became fluent in Danish, Norwegian, Icelandic, German, French, Italian, and Portuguese.) During this time he was also working as organist and choir director at the East Milton Congregational Church, leading the Harvard University Band, and conducting and arranging for dance bands around Boston. His arranging work came to the attention of Arthur Fiedler in 1936 and Anderson was asked to show Fiedler any original compositions. Anderson's first work was Jazz Pizzicato in 1938. Fiedler suggested that a companion piece be written and thus Anderson wrote Jazz Legato in 1938.
In 1942 Leroy Anderson joined the U.S. Army, and was assigned to Iceland as a translator and interpreter. Later in 1945 he was assigned to The Pentagon as Chief of the Scandinavian Desk of Military Intelligence. But his duties did not prevent him from composing, and in 1945 he wrote "The Syncopated Clock" and "Promenade". Anderson was a reserve officer and was recalled to active duty for the Korean War. In 1951 Anderson wrote his first hit, "Blue Tango", earning a Golden Disc and the No. 1 spot on the Billboard charts.
He wrote Belle of the Ball in 1951 as a brilliant waltz that would reflect the atmosphere of the Viennese grand ballroom. His Bugler's Holiday, written in 1954, has done  more to encourage young (and old) trumpet players to learn or improve their ability to triple tongue.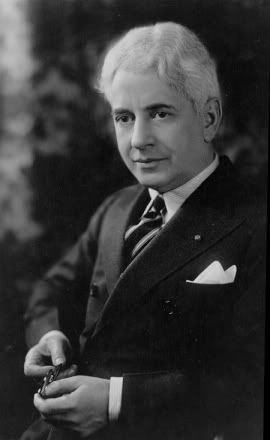 In speaking of his father, Richard Franko Goldman related in a broadcast interview that "the new image of the modern concert band is largely the work of one man
Edwin Frank Goldman
" (pictured at left). He went on to say "early in 1909 my father began to recognize that the musicians in New York who performed in the summer bands, most of whom were from the symphonies and the Metropolitan Opera, did not take the summer performances very seriously. The bands seldom rehearsed and considered the work only as a source of extra income. My father realized the enormous potential for a good wind ensemble. Subsequently in 1911 he founded a group which was initially called the New York Military Band. Later in 1920 when he was firmly established the ensemble became known as the Goldman Band".
The Goldman Band became one of the greatest in history and Goldman's name became synonymous with musical excellence throughout the United States. He was the dean of bandmasters and certainly one of the most celebrated that ever lived. His famous series of live free concerts in New York's Central Park and Prospect Park in Brooklyn were heard by more people than any other series of concerts in the world. He projected the spirit of old bandstands, the feature of every old-fashioned park and village square. He helped foster through his concerts a wholesome and happy nostalgia to the people of a great metropolis.
This march, On the Mall, which encourages the audience to sing along and then whistle along at the trio, was written in 1923 for the dedication of the Elkan Naumburg Bandshell in Central Park (New York City).  The title dervies from the park's spacious mall, where the bandstand is located, and where New Yorkers enjoy gathering to listen to music.  Like his sing-a-long On the Mall, a companion composition – Cherrio carried on the tradition of a delightful sing-whistle march.

Henry Fillmore
(pictured at right) was a true free spirit.  He was brought up by a conservative family in a conservative town.  When he couldn't do as he wished, he ran away with a circus and played trombone in the circus band.  To top it all off, he married an exotic dancer.
Bull Trombone  (Characteristic).  The march was composed for a Cincinnati insurance agency which sponsored the radio broadcasts of the Fillmore Band, and was dedicated To Harry T. Garner, Secretary of the Cincinnati Automobile Dealers' Association. The motto of the agency was "A penny a day" for insurance and, as he had done with other marches, Henry used the rhythm of the phrase "A penny a day" to dictate the opening rhythm of the march.  The title was suggested by a personal friend of Henry's who made the comment that the march was "a footlifter."
Stars and Stripes Forever
(John Philip Sousa – pictured at left) The march is considered the finest march ever written, and at the same time one of the most patriotic ever conceived.  As reported in the
Philadelphia Public Ledger
(May 15, 1897)
" ... It is stirring enough to rouse the American eagle from his crag, and set him to shriek exultantly while he hurls his arrows at the aurora borealis."
 (referring to the concert the Sousa Band gave the previous day at the Academy of Music).
The march was not quite so well received though and actually got an over average rating for a new Sousa march.  Yet, its popularity grew as Mr. Sousa used it during the Spanish-American War as a concert closer.  Coupled with his Trooping of the Colors , the march quickly gained a vigorous response from audiences and critics alike.  In fact, audiences rose from their chairs when the march was played.  Mr. Sousa added to the entertainment value of the march by having the piccolo(s) line up in front of the band for the final trio, and then added the trumpets and trombones join them on the final repeat of the strain.
The march was performed on almost all of Mr. Sousa's concerts and always drew tears to the eyes of the audience.  The author has noted the same emotional response of audiences to the march today.  The march has been named as the national march of The United States.
There are two commentaries of how the march was inspired.  The first came as the result of an interview on Mr. Sousa's patriotism.  According to Mr. Sousa, the march was written with the inspiration of God.
"I was in Europe and I got a cablegram that my manager was dead.  I was in Italy and I wished to get home as soon as possible, I rushed to Genoa, then to Paris and to England and sailed for America.  On board the steamer as I walked miles up and down the deck, back and forth, a mental band was playing 'Stars and Stripes Forever.'  Day after day as I walked it persisted in crashing into my very soul. I wrote it on Christmas Day, 1896."
The second, and more probable inspiration for the march, came from Mr. Sousa's own homesickness.  He had been away from his homeland for some time on tour, and told an interviewer:
"In a kind of dreamy way, I used to think over old days at Washington when I was leader of the Marine Band ... when we played at all public functions, and I could see the Stars and Stripes flying from the flagstaff in the grounds of the White House just as plainly as if I were back there again."
"Then I began to think of all the countries I had visited, of the foreign people I had met, of the vast differences between America and American people and other countries and other peoples, and that flag our ours became glorified ... and to my imagination it seemed to be the biggest, grandest, flag in the world, and I could not get back under it quick enough."
"It was in this impatient, fretful state of mind that the inspiration to compose 'The Stars and Stripes Forever' came to me."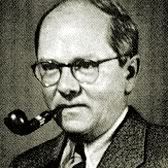 That America's entry into the First World War helped end it and most likely prevented a German victory is fact.  In popular music, 1917 and 1918 were almost exclusively patriotic with one of the most popular being Richard Whiting's Till We Meet Again.
With music written by
Richard A. Whiting
(at left) and lyrics by Raymond B. Egan, the song tells of the parting of a soldier and his sweetheart.  As Whiting's sister Margaret tells it, the song was intended for a 1918 contest at a Detroit Theater.  Dissatisfied with the results, Whiting threw the manuscript in the trash.  His secretary retrieved it and showed it to their boss, publisher Jerome Remick, who submitted it in the contest, where it won top honors.
The Medina Community Band 
Marcus Neiman, conductor
Curtis Amrein, associate conductor
Friday Evening, June 1st, 2012
8:30 p.m.
Program
National Anthem, The Star Spangled Banner (1931).............. Francis Scott Key/John Philip Sousa 
Overture, Béatrice et Bénédict (1862).................................... Hector Berlioz/Henning 
March, Slavic Farewell  (1912)............................................. Vasily Agapkin/John Bourgois 
Trombone Solo, Supervisor (1902)........................................ Arthur Pryor/David Seiberling
John Connors, soloist 
Folksong, A Shaker Gift Song (2004).................................... Frank Ticheli 
Popular, Someone Else Walked Right In (1923)..................... Irving Berlin/Helm 
Cakewalk, Creole Bells (1900)............................................... J. Bodewalt Lampe/Keith Brion 
Trumpet Trio, Buglers' Holiday (1954).................................... Leroy Anderson 
Marcia Nelson-Kline, Mason Rorapaugh and Paul Rocco, soloists 
Sing-a-long, Cherrio (1933) ................................................... Edwin Franko Goldman
Trombone Characteristic, Bull Trombone (1924) .................... Henry Fillmore 
Dance, Belle of the Ball (1951).............................................. Leroy Anderson 
National March, The Stars and Stripes Forever (1896)............ John Philip Sousa 
Patriotic, Till We Meet Again (1918)...................................... Richard A. Whiting/William Teague
In Memory of Oboist George Marshall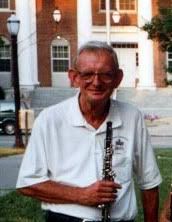 Medina Community Band Personnel
 Flute/Piccolo
  Elizabeth Burdick, teacher (N Royalton)
  Elizabeth Jorgensen, counselor (Wadsworth)
  Kara Plues, lottery worker (Spencer)
  Christine Withrow, HS student (Hinckley)

Oboe
  Cindy Ruhrkraut, retired Brit Air Lines (Medina)

Bassoon
  Monica Lenox, artist (Wadsworth)

B-flat Clarinet
  Amy Dragga, grant writer (Bedford)
  Edward Lichtenberg, retired school adm (Medina)
  Laura Nary, vocal music teacher (N Roy)
  Katherine Rademacher, insure underwriter (Medina)
  Vicki Smith, band director (Wadsworth)
  Carl Stefaniak, dentist (Hinckley)
  Ken Stern, software engineer (Doylestown)

B-flat Bass Clarinet
  Tom Kenat, engineer – organ builder (Medina)

E-flat Alto Saxophone
Carly Schafer, trans biller (Cleveland)
Tommy Walker, retired band director (Medina)

B-flat Tenor Saxophone
Brie Evans, health services (Medina)

E-flat Baritone Saxophone
David Igoe, perfusionist (Akron)
 Horn
  Melinda Kellerstrass, music teacher (N Royalton)
  Michael Robinson, music teacher (Brunswick)
  Gail Sigmund, retired math teacher (Medina)
  Alexis Trout, HS student (Medina)

 

Cornet
  Glenn Baughman, retired – chemist (Wads)
  Christopher Burdick, band director (N Royalton)
  Michelle Clayo, medical assistant (Medina)
  Marcia Nelson-Kline, Ophthalmic tech (Copley)
  Mary Phillips, retired media specialist (N Roy)
  Mason Rorapaugh, HS student (Medina)
  Jeremy Ulm, HS student (Medina)

 

Trumpet
  LuAnn Gresh, music teacher (Wadsworth)

 

Trombone
  John Connors, college student (Medina)
  John Fenzel, retired – telecommunications (Hinckley)
  Rod Hannah, retired – math teacher (Wads)
  Rob Schroeder, HS student (Medina)

 

Euphonium
  Matthew Kreglow, college student (Medina)
  Pat McDermott, band director (Medina)
  
Tuba
  Allan Kelley, retired database adm (Cleveland)
  Kyle Snyder, insurance spec (Elyria)
 
Percussion
  Gerald Carasea, retired band director (Clinton)
  Mark Munyon, college student (Medina)
 
Conductors
  Curtis Amrein, band director (Akron)
  Marcus Neiman, college professor (Medina)

Listing as of 5/30/12