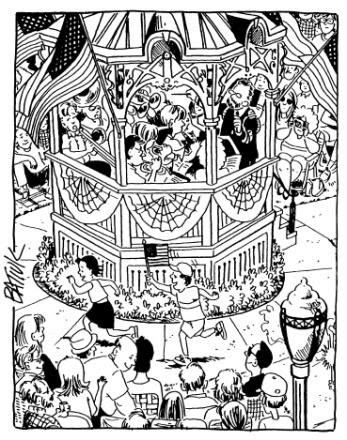 Medina Community Band


This material covers the 3rd concert – Friday, June 21st 2013, 8:30p – 9:30p

Site: Medina's Uptown Park Square (intersections of Rtes. 18, 42, Broadway and Liberty Street)

Cancellation of concerts due to the weather will be posted on the website! 
MEDINA:  Medina Community Band will continue the 2013 summer season, a celebration of 154 years of presenting community concerts in Medina, on Friday, June 21st, 2013, at 8:30p, in Medina's Uptown Park Square Gazebo. 
The Medina Community Band is under the baton of conductor Marcus Neiman, starting his 40th summer concert series, with associate conductors Edward Lichtenberg and Tommy Walker. The 60 minute concert will feature works by von Suppé, Anderson, Lehar, Strauss, Bagley, Rauski, Dougherty, Fillmore and Sousa.  Medina Community Band is sponsored by the Medina Community Band Association, a standing committee of the Medina Breakfast Kiwanis Club.
Special featured vocal soloist for the evening will be soprano Lara Troyer.  Dr. Paul Droste will be the featured guest conductor for the evening.
The ice cream social for the evening will be presented by Medina Historical Society.  The concert is being dedicated to long-time Medina Community Band fan Paul H. Aylard.
Guest Soloist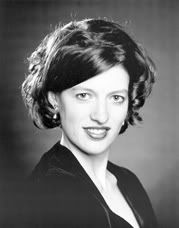 Lara Troyer
(pictured at right)
. 
Described as
singing with an engaging, robust tone
(clevelandclassical.com), Ms. Troyer is a versatile soprano, at home on the opera stage as well as concert and recital stage.  Most recently she performed the Ohio premiere of Ricky Ian Gordon's
Orhpeus and Euridice
with Nightingale Opera.  Ms. Troyer has toured with the
New Sigmund Romberg
Orchestra
as their soprano soloist throughout the Midwest and Southeastern United States.  She also spent four years as an Associate Artist with Cleveland Opera.  She has made solo appearances with the Akron Symphony, Canton Symphony Orchestra, Lansing Symphony Orchestra, Rochester Symphony Orchestra, Kent Chorus and Orchestra, Kent/Blossom Chamber Music Summer Series, Southeast Iowa Symphony Orchestra, and PAND (Cleveland).  She has sung lead roles with Lansing Lyric Opera, Lorain Community College and Akron Opera Theatre (Guest Artist for both), Opera in the Ozarks, and Bay View Music Festival.  Last spring she sang a recital of new music for the Cleveland Composer's Guild.  Ms.Troyer recently performed a Midwest recital tour sponsored by Allied Concert Services. She won the Alpha Corinne Mayfield Award in Opera Performance under the National Federation of Music Clubs and the Sing Lansing! Competition; was a finalist in the Opera Columbus Competition and the National Opera Association Vocal Competition; and a regional winner in the National Association of Teachers of Singing Artist Award (NATSAA) competition. Ms. Troyer regularly performs under the auspices of Young Audiences of Northeast Ohio and The Children's Concert Society of Akron.  She has served on the voice faculty at the University of Akron, The College of Wooster, and currently teaches at Kent State University.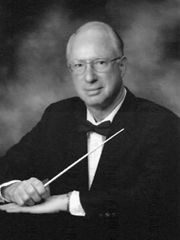 Paul Droste
(pictured at left) is a native of Fariview Park, Ohio, a suburb of Cleveland, where he received his early musical training. He holds a Bachelor of Science degree in Music Education from The Ohio State University, a Master of Music degree from The Eastman School of Music and a Doctor of Musical Arts degree (in Euphonium Performance) from The University of Arizona. Before joining the OSU School of Music faculty in 1966, he taught in the Pickerington and Lakewood Public Schools. He served as Director of the OSU Marching Band from 1970 through 1983 and was the first former member of the band to be selected as its director. Dr. Droste retired from OSU in 1992 and worked as Educational Director of Colonial Music for the next ten years.
Dr. Droste is the founder and director of the Brass Band of Columbus, a British-style brass band that has won nine international competitions. He served two terms as President of The North American Brass Band Association. He has represented the Yamaha Corporation and NABBA as a brass band clinician, being responsible for the start of several new brass bands throughout The United States. Dr. Droste holds elected membership in The American Bandmasters Association. He remains active as a euphonium soloist, a member of Symphonia, a brass clinician, and a conductor.
Conductors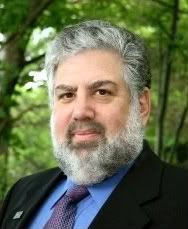 Marcus Neiman
(pictured at right) celebrates his 41st season as conductor of the Medina Community Band and 40th summer season.  Neiman is a part-time assistant professor of music education at Kent State University where he teaches the course "Music Education as a Profession," supervises music education student teachers, and is responsible for outreach and recruitment for the Hugh A. Glauser School of Music.  He was interim director of the Kent State University Concert Band during the 2010-2011 academic year. In addition, he coordinates the "Let's Talk Tunes" and "Fab Friday," and was 2013 site chair for the Ohio Music Education Association (OMEA) District 6 junior high-middle school large group adjudicated event on Kent's campus.
He received his bachelor of science in music education degree from The University of Akron; master of music in music education degree from The University of Michigan; and, post-degree doctorial work at The Kent State University.
He is a member of the 1993-94 class of Leadership Medina County.  Neiman remains active with OMEA, having served as state president of that organization from 1998-2000, and currently serves as a woodwind adjudicator and state historian.  He is the recipient of OMEAs highest honor, the "Distinguished Service Award," presented to him on January 29th, 2010.  Neiman is the artistic director and founding conductor of the professional concert band – The Sounds of Sousa Band and appears throughout the nation as a guest clinician and conductor.
Marcus and his wife Mary Ann, who is a professional clarinetist and program administrator - preparatory and continuing education department for the Cleveland Institute of Music, reside in Medina with their two cats Sasha and Dmitri. Marcus has two daughters (Nancy and Jennifer) from a previous marriage, three granddaughters, one grandson, and a godson.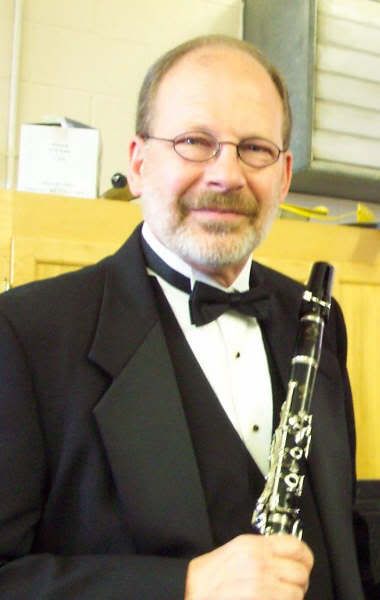 Edward Lichtenberg
 (associate conductor, pictured at left) . 
Ed retired in 1998 as assistant superintendent for Midview Schools in Lorain County after 32 years in education.  Before becoming assistant superintendent, Ed was a middle school administrator and director of bands at Midview, where his concert bands consistently earned superior ratings in Ohio Music Education Association (OMEA) class "A."  Prior to working 30 years for Midview, Ed was director of instrumental music at Linden McKinley High School in Columbus. 
Ed has been a member of the Medina Community Band since 1993.  He was also active as an OMEA adjudicator and as a staff member for the Ashland University Adult Music Camp.   Ed has performed on clarinet or saxophone with Sounds of Sousa Band, the Lorain Pops Orchestra, the Doc McDonald Orchestra, the Tommy Dorsey Band, the Columbus Symphony Orchestra, and many small groups.  He has also conducted concert bands throughout Europe for American Music Abroad. 
Ed is a graduate of The Ohio State University and Kent State University, and has done post-graduate work at Ashland University, Bowling Green State University, Cleveland State University, and Kent State University.  He studied clarinet with Oliver Shubert, George Waln, Robert Marcellus, and Donald McGinnis. 
Ed has been married to his wife, Judy, for 45 years.  Judy was supervisor of gifted education for Medina City Schools and retired in 2000.  Their children, Rob and Beth (Burdick), are also active in music.  Rob, a systems engineer for Level-3, has performed on trombone with the Medina Community Band and the Sounds of Sousa Band.  Beth, a Teacher of gifted education for the Strongsville City Schools, performs on flute with the Medina Community Band.  Beth's husband, Christopher, is assistant director of bands for North Royalton schools and has performed on trumpet with the Medina Community Band, the Sounds of Sousa Band, and many small brass ensembles.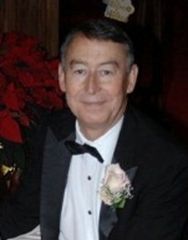 Thomas L. Walker
(associate conductor, pictured at right) is currently retired from teaching instrumental music in Arkansas where he taught for 37 years.  He graduated from Marked Tree High School and later attended Arkansas State University in Jonesboro, AR where he received his bachelor of music education, master of music education, and specialist in community college teaching.  He is currently working on his doctorate at ASU. Thomas also was a member of the Arkansas Army National Guard for 37 years.  He spent his career in the Guard as a Field Wireman, Combat Engineer, Musician, First Sergeant, and Battalion Command Sergeant Major. Thomas is now living in Akron, OH with his new wife, Rhonda Gail Davis.
Program Notes
Star Spangled Banner (John Stafford Smith arranged by John Philip Sousa) uses lyrics from a poem written in 1914 by Francis Scott Key, a then 35-year-old amateur poet, after seeing the bombardment of Fort McHenry at Baltimore, Maryland, by Royal Navy ships in Chesapeake Bay during the War of 1812.
The poem was set to the tune of a popular British drinking song, written by John Stafford Smith for the Anacreontic Society, a London social club.  Set to Key's poem and renamed "The Star-Spangled Banner," it would soon become a well-known American patriotic song.  It was recognized for official use by the United States Navy in 1889 and the President in 1916, and was made the national anthem by a congressional resolution on March 3, 1931 (46 Stat. 1508, codified at 36 U.S.C. § 301), which was signed by President Herbert Hoover.
Before 1931, other songs served as the hymns of American officialdom. Most prominent among them was "Hail, Columbia" which served as the de facto national anthem from Washington's time and through the 18th and 19th centuries.  Following the War of 1812 and subsequent American wars, other songs would emerge to complete for popularity at public events, among them "The Star Spangled Banner."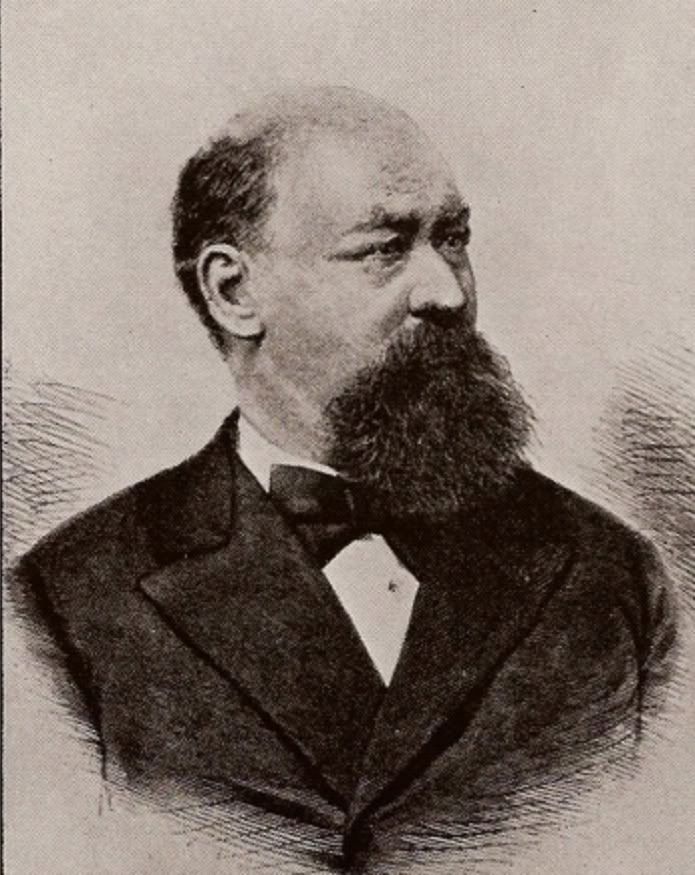 Franz von Suppé
(pictured at right) was born in Spalato, Dalmatia (now Split, Croatia). His father was a Belgian working for the Austrian civil service, and his mother was Viennese. In spite of both parents' opposition, Suppé showed an early interest in music and proved himself a capable flutist. He studied law at the University of Padua in Italy, but moved with his mother to Vienna in 1835 after his father's death.
In Vienna, Suppé began to study music in earnest. He composed and conducted for several Viennese theatres, producing over 30 comic operas and operettas and over 180 other stage pieces. Suppé is best known for his opera Boccacio, but has been introduced to band audiences world-wide through transcriptions of his overtures to Morning, Noon, and Night in Vienna and Poet and Peasant.
The story of Poet and Peasant, one of the earliest Viennese operettas, has long since fallen into oblivion, but the portraits of the two title characters stand before us, with their features clearly defined, in the ever-popular overture to the piece. After a short introductory fanfare, der Dichter spricht ("the Poet speaks"), to borrow the title of the last movement of Schumann's piano cycle Scenes from Childhood, Op.15 - written only eight years before Poet and Peasant. The solo cello (alto saxophone in the bandstration) is the Poet's voice, accompanied by the harp (clarinets in the bandstration), that most poetic of instruments. Yet the Poet is soon awakened from his Romantic reverie by the lively dance of the village people, and he is soon swept up in the festivities, with a glass of wine in his hand.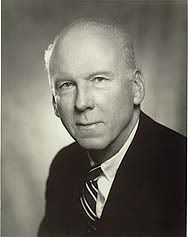 All of
Leroy Anderson's
 (pictured at left)
training was on his home ground. He studied composition with Walter Piston.  When the United States entered World War II his proficiency in French, German, Italian, Portuguese, Swedish, Norwegian, Danish and Icelandic enabled him to serve with distinction as an Army translator and interpreter. Before the war, though, he became conspicuously active as a musician: conducting the Harvard Band, teaching at Radcliffe College, becoming known around Boston as an organist, conductor, and performer on instruments as numerous as the languages he mastered.
In 1936 Arthur Fiedler, in his seventh season as conductor of the Boston Pops, was impressed by Anderson's

 

Harvard Fantasy, a potpourri of university songs, and asked him for some new pieces for his orchestra. Fiedler's recordings of the

 

Jazz

 

Pizzicato

 

and

 

Jazz Legato

 

brought Anderson a great deal of attention, and he was established as an orchestral arranger before he put in his wartime military service. After the war he became a regular with the Pops, as both composer and arranger; every Pops season through 1965 saw the introduction of new Anderson pieces. In addition to his dozens of elegant independent ones, he created arrangements of well known Irish tunes to form an

 

Irish Suite, and in 1958 his musical comedy

 

Goldilocks

 

(with text by Jean and Walter Kerr) began a run on Broadway. Over the years some of Anderson's pieces were fitted out with words to become songs; the songs did not survive, but the music has held on firmly through various changes in public taste.


Home Stretch Galop, composed in 1962 and a race from beginning to end!
Franz Lehár
(pictured at right) was born in the northern part of Komárom, Kingdom of Hungary, Austria-Hungary  (now Komárno, Slovakia), the eldest son of an Austrian bandmaster in the Infantry Regiment No. 50 of the Austro-Hungarian Army and a Hungarian woman from a family of German descent. He grew up speaking only Hungarian until the age of 12. Later he put a diacritic above the "a" of his father's name "Lehar" to indicate the long vowel in Hungarian phonology.
While his younger brother Anton entered cadet school in Vienna to become a professional officer, Franz studied violin and composition at the Prague Conservatory, where his violin teacher was Antonín Bennewitz, but was advised by Antonín Dvořák to focus on composing music. After graduation in 1899 he joined his father's band in Vienna, as assistant bandmaster. In 1902 he became conductor at the historic Vienna Theater an der Wien, where his first opera Wiener Frauen was performed in November of that year.
He is most famous for his operettas – the most successful of which is The Merry Widow (Die lustige Witwe) – but he also wrote sonatas, symphonic poems, marches, and a number of waltzes (the most popular being Gold und Silber, composed for Princess Pauline von Metternich's "Gold and Silver" Ball, January 1902), some of which were drawn from his famous operettas. Individual songs from some of the operettas have become standards, notably "Vilja" from The Merry Widow and "You Are My Heart's Delight" ("Dein ist mein ganzes Herz") from The Land of Smiles (Das Land des Lächelns).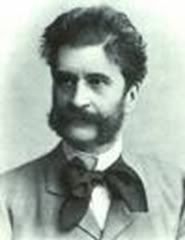 Johann Strauss, Jr.
Mein Herr Marquis (Laughing Song)
(pictured at left)
from
Die Fledermaus
).  Strauss was born in St. Ulrich near Vienna (now a part of Neubau), Austria, on October 25, 1825, to the famous composer Johann Strauss I. His father did not want him to become a musician but rather a banker.  Nevertheless, Strauss Junior studied the violin secretly as a child with the first violinist of his father's orchestra, Franz Amon.  When his father discovered his son secretly practicing on a violin one day, he gave him a severe whipping, saying that he was going to beat the music out of the boy.  It seems that rather than trying to avoid a Strauss rivalry, the elder Strauss only wanted his son to escape the rigors of a musician's life.  It was only when the father abandoned his family for a mistress, Emilie Trampusch that the son was able to concentrate fully on a career as a composer with the support of his mother.
Laughing Song. Dr. Falke, a notary, had gone to a costume ball dressed as a bat. He drank too much and, when he passed out, his friends laid him out on the sidewalk so that he awoke in full costume to the derisive shouts of the school children. Ever since then, he was jeered at as "Doctor Bat" wherever he went. The plot of the operetta pivots on Dr. Falke's wish to get even with Eisenstein, chief perpetrator of the joke. The work is full of mistaken identities as all the participants show up at a ball in disguise, and each reveals what he or she shouldn't to the wrong person.
Eisenstein's maid, Adele, goes to the ball disguised as a real lady, and the Marquis mistakes her for his maid. Of course, she IS his maid, but she is dressed very elegantly, in Eisenstein's wife's gown. Everyone tells him he is very un-gallant to tell her that she looks like a maid. Adele then admonishes him for being so unobservant.
"My dear Marquis, a man like you ought to know better than that. Let me therefore advise you to look at people more closely. My hand is too tiny to behold, my foot too small and graceful! My speech, so refined, my dainty waist and elegant figure, you'll never find a lady's maid who has these things!"
Edwin Eugene Bagley began his musical career at the age of nine as a vocalist and comedian with Leavitt's Bellringers, a company of touring entertainers.  He began playing cornet and again took the road for six years with the Swiss Bellringers.  He later played both trombone and euphonium in a variety of New England ensembles, including Blaisdell's Orchestra (Concord, New Hampshire); The Park Theatre (Boston); Bostonians Opera Company; Germania Band (Boston); and, the Boston Symphony Orchestra. He married in 1877 and, in 1893, moved to Keene, New Hampshire, where he conducted several bands, including the Keene City Band.  In recent years, the city's bandstand was named in his honor. It is also interesting to note that Bagley was completely self-taught.  He was also an outstanding visual artist and could well have made a name for himself as a caricaturist.
National Emblem (march).  The march is one of the most famous of all marches, yet many non-musicians may be hard-pressed to know its name.  In whole or in part, the march has been used extensively as background music on radio and television, in addition to thousands of concert performances. The title is derived from Bagley's overt (and to some controversial) use of "The Star Spangled Banner" in the first strain of the march. Reportedly, the forceful repeated figure in the trio was inspired by Bagley having seen herds of buffalo crossing the western prairies in the late 19th century.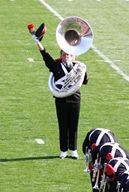 The evolution of
Le Régiment de Sambre et Meuse
, Jean Robert Planquette's song about soldiers into Joseph  François Rauski's march for everybody began with its composition in the early 1870s.  It took its name and its
raison d' etre
from verses by a contemporary poet, Paul Cézano whose lines glorified men of The Army of the Sambre and Meuse rivers along which invading armies had long brought conflict to France.  There never was a regiment so named, but Cézano's passionate words of patriotism recounted heroic deeds of peasant-citizen-soldiers who
did
exist, bought in the region and saved France by defeating a force of invading European monarchists seeking to overthrow the Revolution in 1793.
A side bit of history for those who know the march as The French National Défilé March used by the famed Ohio State Marching Band as they form their equally famed "Script Ohio."  A. Turlet was erroneously credited as its composer.  According to Dr. Paul Droste, a former director of The Ohio State Marching Band, the march was chosen not because it was "exciting" or "spirited," but rather because its length happened to fit the amount of time it took the OSU marching band to complete the field drills in forming script Ohio.
Across the Field.
For over 80 years, those words have helped push Ohio teams on to victory. In 1915, OSU student William A. Dougherty, Jr., set out to write the perfect fight song for his alma mater. While
Carmen Ohio
was already firmly in place as OSU's school song, Dougherty felt that something more exciting was needed for pep rallies and football games. And so
Fight the Team Across the Field
was born.
Introduced at a pep rally for the 1915 Illinois game, Fight the Team Across the Field made its Ohio Field debut at the same game. Though the lyrics are geared to the football field, it has become a rallying song for all Buckeye teams. Its strains are instantly recognized as representing the best of Ohio State, whether played in a TV commercial, a tailgate party, or a women's basketball game. While it has been arranged in many different ways and used for many purposes, its most popular appearance is at Buckeye football games. During tough drives, TBDBITL plays Fight the Team to urge the players on to victory. The players conclude every game day by singing it in the locker room at the end of it all.
Dougherty's Fight the Team Across the Field has been a symbol of the pride and excitement of The Ohio State University for more than 80 years, and it will continue to stand as a great part of this great university. Fight The Team Across The Field won the President's Cup for the Best University song in the 1916 Ohio State Alumni Association Song Contest.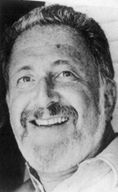 Mitch Leigh
(pictured at right) was born in
Brooklyn,
New York
as
Irwin Michnick
. He graduated from
Yale
in 1951 with a bachelor of music, and in 1952 received his master of music
under
Paul Hindemith.
He began his career as a jazz musician and writing commercials for radio and television.
Man of La Mancha is a musical with a book by Dale Wasserman, lyrics by Joe Darion and music by Mitch Leigh. It is adapted from Wasserman's non-musical 1959 teleplay I, Don Quixote, which was in turn inspired by Miguel de Cervantes's seventeenth century masterpiece Don Quixote. It tells the story of the "mad" knight, Don Quixote, as a play within a play, performed by Cervantes and his fellow prisoners as he awaits a hearing with the Spanish Inquisition.
The original 1965 Broadway production ran for 2,328 performances and won five Tony Awards, including Best Musical. The musical has been revived four times on Broadway, becoming one of the most enduring works of musical theatre.
The principal song, "The Impossible Dream", became a standard. The musical has played in many other countries around the world, with productions in German, Hebrew, Japanese, Korean, Icelandic, Gujarati, Uzbek, Hungarian, Serbian, Slovenian, Swahili, Finnish, Ukrainian and nine distinctly different dialects of the Spanish language.
Man of La Mancha was first performed at the Goodspeed Opera House in Connecticut in 1965, and had its New York premiere on the thrust stage of the ANTA Washington Square Theatre in 1965.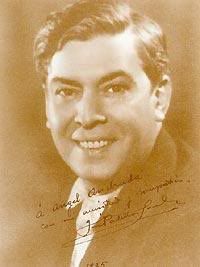 Jose Padilla
(pictured at left) was born in 1889 in Almeria, Spain. His principal involvement with music was a composer of songs, both as solo pieces and parts of zarzuelas, one of the most popular is "El Relicario."
Padilla received his musical education at the Madrid Conservatory, and soon became involved in the production of zarzuelas, principally as a conductor.  The Spanish zarzuela is a form roughly comparable to the comic opera or Broadway musical, and is perhaps best identified as a happy marriage of these two popular musical genres.  Another of Padilla's most popular songs, "Valencia," was, in fact, adopted from a chorus in one of these zarzuelas, "La Bien Amada."
Following his early success in Spain, Padilla traveled to France, where he gained further fame in Paris as a songwriter, composing songs for such internationally renowned artists as Josephine Baker and Maurice Chevalier.
The years immediately preceding the Spanish Civil War were spent by Padilla in Italy, but he returned to Spain shortly after the Civil War broke out, and remained there until the end of the World War II, at which time he returned to Paris, where he premiered a major orchestral work, his "Portuguese" Symphony.
Padilla wrote several hundred songs and produced some sixty stage works as well.  In addition to "El Relicario" and "Valencia," his major "hit" songs were ""La Violetera" (The Violet Seller) and "Princesita" (which was frequently sung by the famous Italian tenor, Tito Schipa, who was Padilla's exact contemporary).
Padilla eventually returned to Spain, where he died at age 71 in the Fall of 1960.  His many songs remain perennial favorites with Spanish-speaking people everywhere, and not just in his native land.
El Relicario is in the pasodoble form, a Spanish dance very popular in the 1920's (and since), which is a kind of one-step … even though, 'pasodoble' actually means 'two step" … usually set in 6/8 meter, but also sometimes, as here, in triple meter.

Henry Fillmore
was one of our most prolific composers with 256 compositions to his record and almost 800 arrangements.  He published under various pseudonyms as well as his own name: Henry Fillmore -114; Gus Beans – 2; Harold Bennett – 65; Ray Hall – 3; Harry Hartley – 6; Al Hayes – 57; Will Huff – 8; and Henrietta Moore – 1. 
According to Herb Block, Henry got into a conflict with his father (who composed and published liturgical music in Cincinnati) over the kind of music that Henry was composing.  Henry liked march music and said, "I will huff and puff and I will write my own music." Hence, the name Will Huff.
Fillmore was a true free spirit.  He was brought up by a conservative family in a conservative town.  When he couldn't do as he wished, he ran away with a circus and played trombone in the circus band.  To top it all off, he married an exotic dancer
Miss Trombone  (Characteristic).  As with almost all of Fillmore's characteristics (trombone smears), Miss Trombone allows the trombone section to romp around the instrument and have a wonderful time in the process.  It was the first of the series of charateristics written by Fillmore, which began in 1908 with Miss Trombone and concluded in 1929 with Ham Trombone. 
Stars and Stripes Forever
(John Philip Sousa – pictured at left) The march is considered the finest march ever written, and at the same time one of the most patriotic ever conceived.  As reported in the
Philadelphia Public Ledger
(May 15, 1897)
" ... It is stirring enough to rouse the American eagle from his crag, and set him to shriek exultantly while he hurls his arrows at the aurora borealis."
 (referring to the concert the Sousa Band gave the previous day at the Academy of Music).
The march was not quite so well received though and actually got an over average rating for a new Sousa march.  Yet, its popularity grew as Mr. Sousa used it during the Spanish-American War as a concert closer.  Coupled with his Trooping of the Colors , the march quickly gained a vigorous response from audiences and critics alike.  In fact, audiences rose from their chairs when the march was played.  Mr. Sousa added to the entertainment value of the march by having the piccolo(s) line up in front of the band for the final trio, and then added the trumpets and trombones join them on the final repeat of the strain.
The march was performed on almost all of Mr. Sousa's concerts and always drew tears to the eyes of the audience.  The author has noted the same emotional response of audiences to the march today.  The march has been named as the national march of The United States.
There are two commentaries of how the march was inspired.  The first came as the result of an interview on Mr. Sousa's patriotism.  According to Mr. Sousa, the march was written with the inspiration of God.
"I was in Europe and I got a cablegram that my manager was dead.  I was in Italy and I wished to get home as soon as possible, I rushed to Genoa, then to Paris and to England and sailed for America.  On board the steamer as I walked miles up and down the deck, back and forth, a mental band was playing 'Stars and Stripes Forever.'  Day after day as I walked it persisted in crashing into my very soul. I wrote it on Christmas Day, 1896."
The second, and more probable inspiration for the march, came from Mr. Sousa's own homesickness.  He had been away from his homeland for some time on tour, and told an interviewer:
"In a kind of dreamy way, I used to think over old days at Washington when I was leader of the Marine Band ... when we played at all public functions, and I could see the Stars and Stripes flying from the flagstaff in the grounds of the White House just as plainly as if I were back there again."
"Then I began to think of all the countries I had visited, of the foreign people I had met, of the vast differences between America and American people and other countries and other peoples, and that flag our ours became glorified ... and to my imagination it seemed to be the biggest, grandest, flag in the world, and I could not get back under it quick enough."
"It was in this impatient, fretful state of mind that the inspiration to compose 'The Stars and Stripes Forever' came to me."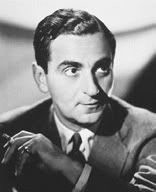 Irving Berlin
(pictured at right). With a life that spanned more than 100 years and a catalogue that boasted over 1000 songs, Irving Berlin epitomised Jerome Kern's famous maxim, that "Irving Berlin has no place in American music - he is American music".
Irving Berlin was born Israel Berlin in May 1888. When his father died, Berlin, just turned 13, took to the streets in various jobs, working as a busker, singing for pennies, then as a singer / waiter in a Chinatown café. In 1907 he published his first song, Marie From Sunny Italy and by 1911 he had his first major international hit, Alexander's Ragtime Band. 
Over the next five decades, Irving Berlin produced an outpouring of ballads, dance numbers, novelty tunes and love songs that defined American popular song for much of the century. A sampling of just some of the Irving Berlin standards included: How Deep Is the Ocean?, Blue Skies, White Christmas, Always, Anything You Can Do, I Can Do Better, There's No Business Like Show Business, Cheek To Cheek, Puttin' On The Ritz, A Pretty Girl Is Like A Melody, Heatwave, Easter Parade, and Lets Face The Music and Dance. In a class by itself is his beloved paean to his beloved country, God Bless America. 
God Bless America. The time was 1940. America was still in a terrible economic depression. Hitler was taking over Europe and Americans were afraid we'd have to go to war. It was a time of hardship and worry for most Americans.

This was the era just before TV, when radio shows were huge, and American families sat around their radios in the evenings, listening to their favorite entertainers, and no entertainer of that era was bigger than Kate Smith. Kate was also large in size, and the popular phrase still used today is in deference to her, "Ain't over till the fat lady sings". Kate Smith might not have made it big in the age of TV, but with her voice coming over the radio, she was the biggest star of her time.
Kate was also very patriotic. It hurt her to see Americans so depressed and afraid of what the next day would bring. She had hope for America, and faith in her fellow Americans. She wanted to do something to cheer them up, so she went to the famous American song-writer, Irving Berlin and asked him to write a song that would make Americans feel good again about their country.
When she described what she was looking for, he said he had just the song for her. He went to his files and found a song that he had written, but never published, 22 years before - way back in 1917. He gave it to Kate Smith and she worked on it with her studio orchestra. She and Irving Berlin were not sure how the song would be received by the public, but both agreed they would not take any profits from God Bless America. Any profits would go to the Boy Scouts of America. Over the years, the Boy Scouts have received millions of dollars in royalties from this song.
The Medina Community Band 
Marcus Neiman, conductor
Ed Lichtenberg and Tommy Walker, associate conductors 
Lara Troyer, soprano and Dr. Paul Droste, guest conductor
Friday Evening, June 21st, 2013
8:30 p.m.
Program
National Anthem, The Star Spangled Banner (1931)................ Francis Scott Key/John Philip Sousa 
Overture, Poet and Peasant (1819).......................................... Franz von Suppé/Henry Fillmore 
Galop, Home Stretch Galop (1943)........................................... Leroy Anderson 
Soprano Solos 
    Vilja  from Merry Widow (1905) ..................................................  Franz Lehar/Leonard B. Smith 
     Laughing Song  from Die Fledermaus (1825) ..............................  Johann Strauss I/Leonard B. Smith
Lara Troyer, soprano soloist 
March set,
    National Emblem (1902)........................................................... E.E. Bagley
    Le Régiment de Sambre et Meuse (1870) ........................  Robert Planquette/Joseph François Rauski
    Across the Field (1915) ................................................ William A. Dougherty 
Dr. Paul Droste, guest conducctor
Musical Selections, Man of La Mancha  (1959)................................. Mitch Leigh/Paul Yoder 
Trombone Characteristic, Miss Trombone (1908) .......................... Henry Fillmore 
National March, The Stars and Stripes Forever (1896)............. John Philip Sousa 
Patriotic, God Bless America (1917)................................................ Irving Berlin/Erik Leidzen
In memory of Paul H. Aylard