Friday, June 25th, 2010 - Medina Community Band will perform their fourth concert of the 151st season on Friday, June 25th at 8:30 p.m., on Medina Courthouse Square Gazebo. 
Catherine Palcza 
comes from a musical family on the east side of Greater Cleveland. She received her education in music at The Cleveland Music School Settlement, Baldwin-Wallace Summer Music Clinic,
Case
Western Reserve
University
, and
Kent
State
University
. Since winning the annual Kent State School of Music Concerto Competition for the woodwind division in 1989 as a performance major, and presenting her Senior Recital in 1991 at
Kent
State
, Cathy has continued as a freelance performer, and local clarinet, and recorder instructor.  She is a member of Medina Community Band  and Trillium Woodwind Trio.
Star Spangled Banner (John Stafford Smith arranged by John Philip Sousa) uses lyrics from a poem written in 1914 by Francis Scott Key, a then 35-year-old amateur poet after seeing the bombardment of Fort McHenry at Baltimore, Maryland, by Royal Navy ships in Chesapeake Bay during the War of 1812.
The poem was set to the tune of a popular British drinking song, written by John Stafford Smith for the Anacreontic Society, a London social club.  Set to Key's poem and renamed "The Star-Spangled Banner," it would soon become a well-known American patriotic song.  It was recognized for official use by the United States Navy in 1889 and the President in 1916, and was made the national anthem by a congressional resolution on March 3, 1931 (46 Stat. 1508, codified at 36 U.S.C. § 301), which was signed by President Herbert Hoover.
Before 1931, other songs served as the hymns of American officialdom. Most prominent among them was "Hail, Columbia" which served as the de facto national anthem from Washington's time and through the 18th and 19th centuries.  Following the War of 1812 and subsequent American wars, other songs would emerge to complete for popularity at public events, among them "The Star Spangled Banner."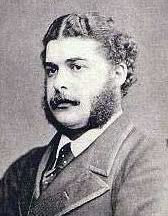 Pineapple Poll
(Arthur Sullivan – pictured at left).  The ballet
Pineapple Poll
is a spoof of the Gilbert and Sullivan operettas.  The plot is based upon "The Bumboat Woman's Story" of Gilbert's
Bab Ballads
, which was later developed by Gilbert into
H.M.S. Pinafore.
The story revolves around Pineapple Poll and her colleagues who are all madly in love with the captain of the good ship H.M.S. Hot Cross Bun.  In order to gain admittance to the ship they disguise themselves in sailor's clothes, a fact which is kept secret from the audience until near the end of the ballet.
According to Charles MacKerras, the British composer who composed this ballet, "The score is a patchwork quilt of tunes from most of the Gilbert and Sullivan operas.  Every bar of Pineapple Poll, even the short bridge passages, is taken from some opera or other. 
Troopers Tribunal.  Henry Fillmore was one of our most prolific composers with 256 compositions to his record and almost 800 arrangements.  He published under various pseudonyms as well as his own name: Henry Fillmore -114; Gus Beans – 2; Harold Bennett – 65; Ray Hall – 3; Harry Hartley – 6; Al Hayes – 57; Will Huff – 8; and Henrietta Moore – 1. 
According to Herb Block, Henry got into a conflict with his father (who composed and published liturgical music in Cincinnati) over the kind of music that Henry was composing.  Henry liked march music and said, "I will huff and puff and I will write my own music." Hence, the name Will Huff.
Fillmore was a true free spirit.  He was brought up by a conservative family in a conservative town.  When he couldn't do as he wished, he ran away with a circus and played trombone in the circus band.  To top it all off, he married an exotic dancer.
Lesser known is Troopers Tribunal (1905), although definitely a circus style march the choice of the military term "Troopers" rather than the show business "Troupers" was Henry's effort to pull one "over" on his father. 
Vicktor's Theme from The Terminal
by John Williams.
"The Terminal" tells the story of Viktor Navorski (Tom Hanks), a visitor to New York from Eastern Europe, whose homeland erupts in a fiery coup while he is in the air en route to America. Stranded at
Kennedy
Airport
with a passport from nowhere, he is unauthorized to actually enter the
United States
and must improvise his days and nights in the terminal's international transit lounge until the war at home is over.
As the weeks and months stretch on, Viktor finds the compressed universe of the terminal to be a richly complex world of absurdity, generosity, ambition, amusement, status, serendipity and even romance with a beautiful flight attendant named Amelia (Catherine Zeta-Jones). But Viktor has long worn out his welcome with airport official Frank Dixon, who considers him a bureaucratic glitch, a problem he cannot control but wants desperately to erase.
"The Terminal" is a romantic adventure of the human spirit. While Viktor Navorski (Tom Hanks) may be a man without a country, he is not a man without a score, written with love and sense of Krakhozian humor by maestro John Williams. Viktor's theme is performed by clarinetist, Emily Bernstein, who gives Viktor a clear and profoundly moving voice throughout his journey within the confines of an international terminal while he waits for the visa that could finally get him into New York City and the American dream.
Some Band Rag. 
Frederick Alton Jewell (pictured at right), born 1875 in
Worthington
,
Indiana
, was a prolific musical composer who wrote over 100 marches and screamers.
At the age of 16, Jewell ran away from home and joined the Gentry Bros. Dog & Pony Show as a euphonium player. After making excellent impressions with successful circus officials, Jewell rose through the ranks, and eventually landed himself as the leader of the Barnum & Bailey's Greatest Show on Earth band (coincidentally like Karl King, another successful American composer of his time).
Jewell's circus career ended in 1917. He travels to Iowa and takes leadership of the Iowa Brigade Band. From there he begins his own publishing company and moves back to his hometown Worthington, and serves as high school band director, as well as a steady composer of band music.
Frederick Jewell dies in 1936 at the age of 61 in Worthington.
Stepple Chase Galop
by Harry J. Lincoln (pictured at left).  In all of band music history, there is no more confusing situation than that surrounding the life and works of the American composer, Harry J. Lincoln, and the relationships he had with other musicians from the Williamsport, Pennsylvania, area: Charles C. Sweeley and the Vandersloots. Many composers have used pseudonyms, but the pseudonyms were usually fictitious.
Lincoln published music under his own name, as well as such pseudonyms as Abe Losch.  He also used the real names of several members of the Vandersloot family on music he composed.  Not all of the compositions for which he used pseudonyms were published for band.  The confusion is compounded because he also sold some of his original compositions to others who put their own names on the printed music.
Harry J. Lincoln was born in Shamokin, Pennsylvania, in 1878.  In addition to being a composer and arranger, he was organist and choirmaster of the First Church of Christ and pianist and manager of the Williamsport Symphony Orchestra.  His early works were published by Vandersloot, a company which was owned and operated by Frederick William Vandersloot. Lincoln formed his own publishing company, the Harry J. Lincoln Music Company, ca. 1900.  He sold the catalog ca. 1903 but reinstated the company ca. 1918.  In 1917, he purchased another company, the United States Music Company (of Williamsport), and moved it to Philadelphia.  He also acquired the Vandersloot Music Publishing Company in 1929 and moved it to Philadelphia, retaining the same company name.  He died in Philadelphia on April 9, 1937.
Lincoln composed most of his band music under his own name.  Judging by the titles, he could have been a fire buff, because he used titles such as False Alarm, Fire Worshiper, Blaze of Honor, Midnight Fire Alarm, and Still Alarm.
Several sources state incorrectly that Charles C. Sweeley was a pseudonym of Harry J. Lincoln.  Sweeley was a real person to whom Lincoln apparently sold one or more pieces of music so that Sweeley could affix his name as composer.  (This is in contrast to the situation where Henry Fillmore made use of the name Will Huff, not realizing there really was a composer by that name.  Fillmore never sold any music to Huff.).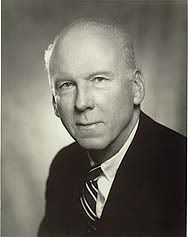 Belle of the Ball
by Leroy Anderson. Leroy Anderson first studied music with his mother who was a church organist.  He earned a bachelor of arts degree in music at
Harvard
University
in 1929 and a master of arts in foreign language there the following year.  As a student, he conducted the Harvard Band from 1928 to 1930.  He became a music instructor at
Radcliffe
College
from 1930 to 1932 and returned to Harvard as band conductor from 1932 to 1935. Later he served as a church choir director, an organist, a conductor, and a composer whose works in the "encore" category have few equals." 
Anderson
was a captain in the U.S. Army Intelligence Corps during and after World War II.
The Andersons spent the summer of 1946 at Painter Hill in Woodbury, Connecticut. It was here that he composed Sleigh Ride during a heat wave. Two years later the Andersons settled in Woodbury permanently. Sons Rolf and Kurt were born in the early 1950's. The Andersons moved into their new home at Grassy Hill in Woodbury in 1953. During these years Anderson wrote many of his well-loved compositions, among them Blue Tango, The Typewriter, Serenata, Belle of the Ball, Bugler's Holiday and Forgotten Dreams.
Arthur Fiedler continued to premier Leroy's works including Sleigh Ride, Fiddle-Faddle and Trumpeter's Lullaby, until 1950. After that Leroy conducted the premieres of his works when he recorded them for Decca Records. Among these pieces were Belle of the Ball, Blue Tango, Bugler's Holiday, Forgotten Dreams, Horse and Buggy, Plink, Plank, Plunk!, Serenata, The Typewriter and Waltzing Cat. It was his own recording of Blue Tango that made #1 on the Hit Parade of 1952. The popularity of Leroy Anderson's music was rapidly spreading around the world. By 1952 Leroy had established himself as the pre-eminent American composer of light concert music.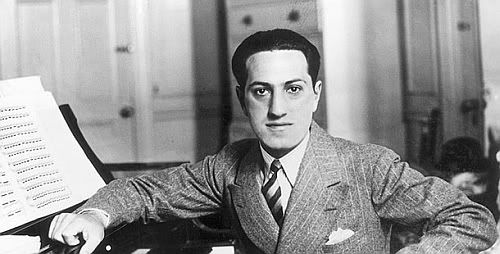 Swanee
by George Gershwin.  Al Jolson's recording of George Gershwin's
Swanee
. Composed in 1919, Al Jolson recorded for Columbia Records in January 1920, and it became a runaway hit.  The piece was also George Gershwin's first real hit and the only major song in the public domain. While the term "mammy" now has racist connotations, at the time the piece was written, it only meant "nursemaid."
George Gershwin was born in Brooklyn in 1898, the second of four children from a close-knit immigrant family. He began his musical career as a song-plugger on Tin Pan Alley, but was soon writing his own pieces. Gershwin's first published song, "When You Want 'Em, You Can't Get 'Em," demonstrated innovative new techniques, but only earned him five dollars. Soon after, however, he met a young lyricist named Irving Ceaser. Together they composed a number of songs including Swanee, which sold more than a million copies.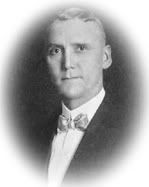 Battle
of
Shiloh
by C.L. Barnhouse.  Having been born during the last year of the American Civil War, Barnhouse personally knew many of the veterans and surviving family members of that disastrous conflict. The battle of
Shiloh
, with huge military blunders on both sides, turned out to be the first of the large battles and, by far, the bloodiest of the Civil War. There were over 19,000 casualties from both sides in the two-day battle. The name comes from the
Shiloh
Church
, a meeting house southwest of the community of Pittsburg Landing,
Tennessee
. On Sunday, April 6, 1862, Confederate General A.S. Johnston made a daring, surprise attack, routing the Union troops commanded by the then unknown Union General Ulysses S. Grant.
Johnston
's death and the arrival of Union reinforcements under General D.C. Buel forced the retreat of the southern forces.
It was the mid-1800's when C. L.''Charley'' Barnhouse, an 18 year old self-taught cornet player, left his West Virginia home and joined the band on one of the many small musical comedy road shows of the day. His travels ended in Iowa where he worked as a machinist and directed bands in a number of Southern Iowa towns. In addition, he composed music for band with aspirations of publishing his own music; in 1886, the C. L. Barnhouse Co. was founded. He began his catalog by writing most of the music himself. From his prolific pen flowed wonderful marches, waltzes, rags, and concert numbers which were very popular with the community bands of the day. Now, Mr. Barnhouse is remembered for the publishing business he founded, but we are fortunate that through the re-publication of several of his best-known marches, the genius of this pioneer in the band business is being rediscovered. In the early years, Barnhouse called his publishing business HARMONY HEAVEN, and later wrote a march by the same name.

12

th
Street
Rag
by E.L. Bowman.  Euday Louis Bowman was born on November 9, 1887, in
Fort Worth
,
Texas
.  He is famous as the composer of The Twelfth Street Rag, which he published at his own expense in 1914.  It became extremely popular, and more than 120 versions were recorded on 78 R.P.M. records.  It still ranks as one of the most popular of all rags.  Bowman is believed to have worked as a pianist in
Fort Worth
at one time.  He died in
New York City
on May 26, 1949.
12th Street Rag (rag) was copyrighted in 1914 and 1941 by Euday L. Bowman; copyrighted in 1917 by J.W. Jenkins Sons Music Company, and later assigned to Shapiro, Bernstein & Company. 
Lassus Trombone by Henry Fillmore. The characteristic carried the subtitle "De Cullud Valet to Miss Trombone" and was Henry's favorite of this "trombone smears."  It was also recognized by John Philip Sousa, who included it on every concert of his last tour with his band.  The sheet music to Lassus Trombone sold over two million copies.
In the southern United States, there is a food substance which may be largely unknown in other regions, called molasses.  This is a thick, pungent, sugary syrup, usually a by-product of the process of extracting sugar from sugar cane.  The syrup is thick under any circumstances, and much more so when it is cold.  A favorite saying in this part of the world is "slow as molasses in January."  In the southern dialects, the first syllable is sometimes elided, producing "'lasses."  This might be the origin of the "Lassus" in Lassus Trombone.  In this sense, it would refer to the slides and glissandos (smears) which are required of the trombonists who perform it. 
Semper Fidelis by John Philip Sousa.  This march takes its title from the motto of the United States Marine Corps - "Semper Fidelis" - Always Faithful. The trio is an extension of an earlier Sousa composition, "With Steady Step," one of eight brief trumpet and drum pieces he wrote for The Trumpet and Drum (1886).  it was dedicated to those who inspired it -- the officers and men of the United States Marine Corps.
The Marines Hymn. The "Marines' Hymn" is the official hymn of the United States Marine Corps. It is the oldest official song in the United   States military. The "Marines' Hymn" is typically sung at the position of attention as a gesture of respect. However, the third verse is also used as a toast during formal events, such as the birthday ball and other ceremonies.
Some of the lyrics were popular phrases before the song was written. The line "To the shores of Tripoli" refer to the First Barbary War, and specifically the Battle of Derne in 1805. After Lieutenant Presley O'Bannon and his Marines hoisted the American flag over the Old World for the first time, the phrase was added to the battle colors of the Corps. "The Halls of Montezuma" refers to the Battle of Chapultepec, during the Mexican-American War, where a force of Marines stormed Chapultepec Castle.
While the words date from the 19th century, the author of the song itself is unknown. Anecdotal evidence supposes it was penned by a Marine on duty in Mexico. The unknown author transposed the phrases in the motto on the Colors so that the first two lines of the Hymn would read: "From the Halls of Montezuma, to the Shores of Tripoli," favoring euphony over chronology.  The music is from the Gendarmes' Duet from the opera Geneviève de Brabant by Jacques Offenbach, which debuted in Paris in 1859.
Stars and Stripes Forever (John Philip Sousa) The march is considered the finest march ever written, and at the same time one of the most patriotic ever conceived.  As reported in the Philadelphia Public Ledger (May 15, 1897) " ... It is stirring enough to rouse the American eagle from his crag, and set him to shriek exultantly while he hurls his arrows at the aurora borealis."  (referring to the concert the Sousa Band gave the previous day at the Academy of Music).
The march was not quite so well received though and actually got an over average rating for a new Sousa march.  Yet, its popularity grew as Mr. Sousa used it during the Spanish-American War as a concert closer.  Coupled with his Trooping of the Colors , the march quickly gained a vigorous response from audiences and critics alike.  In fact, audiences rose from their chairs when the march was played.  Mr. Sousa added to the entertainment value of the march by having the piccolo(s) line up in front of the band for the final trio, and then added the trumpets and trombones join them on the final repeat of the strain.
The march was performed on almost all of Mr. Sousa's concerts and always drew tears to the eyes of the audience.  The author has noted the same emotional response of audiences to the march today.  The march has been named as the national march of The United States.
There are two commentaries of how the march was inspired.  The first came as the result of an interview on Mr. Sousa's patriotism.  According to Mr. Sousa, the march was written with the inspiration of God.
"I was in Europe and I got a cablegram that my manager was dead.  I was in Italy and I wished to get home as soon as possible, I rushed to Genoa, then to Paris and to England and sailed for America.  On board the steamer as I walked miles up and down the deck, back and forth, a mental band was playing 'Stars and Stripes Forever.'  Day after day as I walked it persisted in crashing into my very soul. I wrote it on Christmas Day, 1896."
The second, and more probable inspiration for the march, came from Mr. Sousa's own homesickness.  He had been away from his homeland for some time on tour, and told an interviewer:
"In a kind of dreamy way, I used to think over old days at Washington when I was leader of the Marine Band ... when we played at all public functions, and I could see the Stars and Stripes flying from the flagstaff in the grounds of the White House just as plainly as if I were back there again."
"Then I began to think of all the countries I had visited, of the foreign people I had met, of the vast differences between America and American people and other countries and other peoples, and that flag our ours became glorified ... and to my imagination it seemed to be the biggest, grandest, flag in the world, and I could not get back under it quick enough."
"It was in this impatient, fretful state of mind that the inspiration to compose 'The Stars and Stripes Forever' came to me."
God Bless
America
. 
In 1918,
Irving Berlin
(pictured at left) produced
Yip, Yip Yaphank
, an all-soldier show at
Camp
Yaphank
. God Bless America
was one of the songs in that show, but
Berlin
decided to delete it from the production. In 1938, Kate Smith asked
Berlin
to write a song for her to use in her Armistice Day radio show. Unable to write anything that satisfied him, he remembered the song from
Yip, Yip Yaphank
and gave her, free of charge, exclusive performing rights. She first performed it on her radio show on November 10, 1938, the last peacetime Armistice Day this country celebrated before World War II.
In 1939, both major political parties used God Bless America in their Presidential nominating conventions. Kate Smith recorded the song for Columbia and it became immensely popular. It was heard or sung at rallies, balls, and athletic events nationwide.
Berlin was a passionate patriot and did not want to profit from this patriotic song. In 1939 he copyrighted it in the names of Gene Tunney, Mrs. Theodore Roosevelt, Jr., and A. L. Berman and stipulated that all proceeds go to the Boy and Girl Scouts.
This stately and reverent song represents the thoughts of the multitudes of immigrants such as Berlin, himself, who were grateful to this country for giving them the opportunity to transcend the limitations of their old world origins.
Israel Baline, the son of a Jewish cantor, immigrated to the United States from Russia with his family in 1893. Here, he spent his early years in great poverty. In 1904, he worked as a singing waiter in Chinatown and Bowery cabarets of New York City. After a printer erroneously printed his name "Irving Berlin" on a piece of music, he chose that name for his own. In 1911, he achieved success pioneering ragtime with Alexander's Ragtime Band (originally titled Alexander and his Clarinet) and Everybody's Doin' It.
Program – Friday, June 25th, 2010
Anthem, Star Spangled Banner.............................. Francis Scott Key/John Philip Sousa
Suite, Pineapple Poll – Poll's Dance (1870)................. Arthur Sullivan/Charles Mackerras
March, Troopers Triumphal (1905).......................................................... Henry Fillmore
Clarinet Solo, Vicktor's Theme (2004)....................................................... John Williams
Catherine Palcza, soloist
Ragtime, Some Band Rag (1915)................................................................. Fred Jewell
Galop, Steeple Chase (1914) ................................................ Harry J. Lincoln/F.H. Losey
Waltz, Belle of the Ball (1951)............................................................... Leroy Anderson
One-Step, Swanee (1919)........................................... George Gershwin/Richard Hayman
March, Battle of Shiloh (1928)................................................................ C.L. Barnhouse


TBA
Ragtime, 12th Street Rag (1914)........................................... E.L. Bowman/C.E. Wheeler
Characteristic, Lassus Trombone (1915)................................................... Henry Fillmore
March, Semper Fidelis (1888)............................................................. John Philip Sousa
Patriotic, Marines Hymn (1891)............................................................................. Loock
National March, The Stars and Stripes Forever (1897).......................... John Philip Sousa
 Final as of May 17, 2010