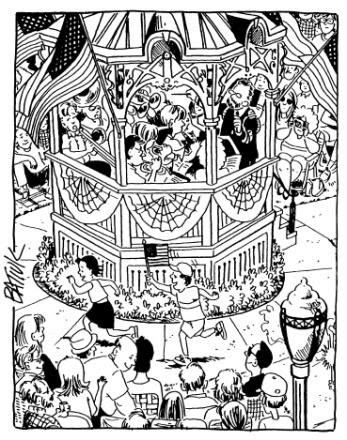 This concert was cancelled due to the weather, the music will, hopefully, be recycled into other summer concerts.




This material covers the 5th concert – Friday, June 29th, 2012, 8:30p – 9:30p

Site: Medina's Uptown Park Square (intersections of Rtes. 18, 42, Broadway and Liberty Street)

Cancellation of concerts due to the weather will be posted on the website!

MEDINA:  Medina Community Band will continue the 2012 summer season, a celebration of 153 years of presenting community concerts in Medina, on Friday, June 29th, 2012, at 8:30p, in Medina's Uptown Park Square Gazebo.  

Featured soloists and conductor on this hour-long concert will be: Maria Jacobs (soprano) and Michael Zand (xylophone) as well as associate conductor Curtis Amrein. 

The Medina Community Band is under the baton of conductor Marcus Neiman, starting his 39th summer concert series, and associate conductor Curtis Amrein beginning his second summer season.  The 60 minute concert will feature works by Ponchielli, Teike, Lauridsen, Dinicu, Grainger, Tucci, and Sousa.  Medina Community Band is sponsored by the Medina Community Band Association, a standing committee of the Medina Breakfast Kiwanis Club.




Featured Soloists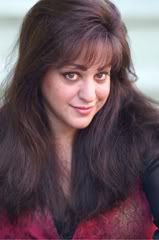 Maria Jacobs
, soprano voice, Maria Jacobs (soprano) was form in Cleveland (OH).  She is a former traffic reporter and disc jockey, who lived in Los Angeles (CA) for 11 years and sang The Langham Huntington (formerly the Ritz Carlton), The Four Seasons (Westlake, OH), Chava (Beverly Hills), and The Torrance Civic Center. She has released three albums:
No Frills, Free as a Dove
, and
Chasing Dreams.
Maria opened for jazz trumpeter Chuck Mangione at The Coach House (Columbus, OH), was featured with the opening act for Bob Doroguh.
While back in the Midwest, Maria performed at the Elmhurst Jazz Festival with The Kent State Jazz Band, and won the attention of judges Mike Abene, Dennis Mackrel and Byron Stripling. She was then invited by Byron Stripling to perform with him and the Columbus Jazz Orchestra.
Maria began singing in the Melkite Catholic Church at a very early age, and soon began sharing the bandstand with her father Mike Jacobs, a drummer in the Cleveland area. Maria has always wanted to sing and began so by doing her rendition of favorite standards, a few of which are heard on her first album entitled "No Frills," available on iTunes.

In the fourth grade Maria began fifteen years of classical flute study and some piano, gaining a new appreciation for European melody and harmony through much practice and listening. All of these rich, early experiences lead to superior ratings in flute competitions throughout high school, a music scholarship at The Ohio State University
and singing jobs in area night clubs.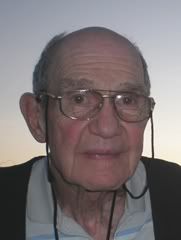 Michael Zand
received his bachelor of science in music education (1958) from Western Reserve University and master of education in music education from Kent State University (1968).  He served in the United States Navy, United States School of Music (Washington, DC) CINCPACFLT Band Pearl Harbor (Hawaii) (1959-63).  Zand was an instrumental music educator with the Cleveland Public Schools at South High School (1963-67) and James Ford Rhodes High School (1967-94).   He has appeared as a featured soloist with the Hillcrest Band; Shrine Band; Geauga County Fair Band; Medina Community Band; and, the North Royalton Community Band. Zand is the Case Western Reserve University chapter advisor for Beta Theta Pi and an Ohio Music Education Association percussion adjudicator.  He enjoys building and flying model airplanes and world travel.  Married to Irene (Sebek), the Zands have two sons Robert (42) and David (37).
Conductors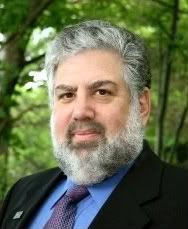 Marcus Neiman
(left) celebrates his 40th season as conductor of the Medina Community Band and 39th summer season.  Neiman is a part-time assistant professor of music education at Kent State University where he teaches the "Music Education as a Profession" course and supervises music education student teachers.  He was interim director of the Kent Concert Band during the 2010-2011 academic year, and also taught the "Instrumental Methods for Choral and General Music Majors."
He received his bachelor of science in music education degree from The University of Akron; master of music in music education degree from The University of Michigan; and, post-degree doctorial work at The Kent State University.
He is a member of the 1993-94 class of Leadership Medina County.  Neiman remains active with Ohio Music Education Association (OMEA), having served as state president of that organization from 1998-2000, and currently serves as a woodwind adjudicator and state historian.  He is the recipient OMEAs highest honor, the "Distinguished Service Award," presented to him on January 29th, 2010.  Neiman is the artistic director and founding conductor of the professional concert band – The Sounds of Sousa Band and appears throughout the nation as a guest clinician and conductor.
Marcus and his wife Mary Ann, who is a professional clarinetist and program administrator - preparatory and continuing education department for the Cleveland Institute of Music, reside in Medina with their two cats Sasha and Dmitri. Marcus has two daughters (Nancy and Jennifer) from a previous marriage, three granddaughters, one grandson, and a godson.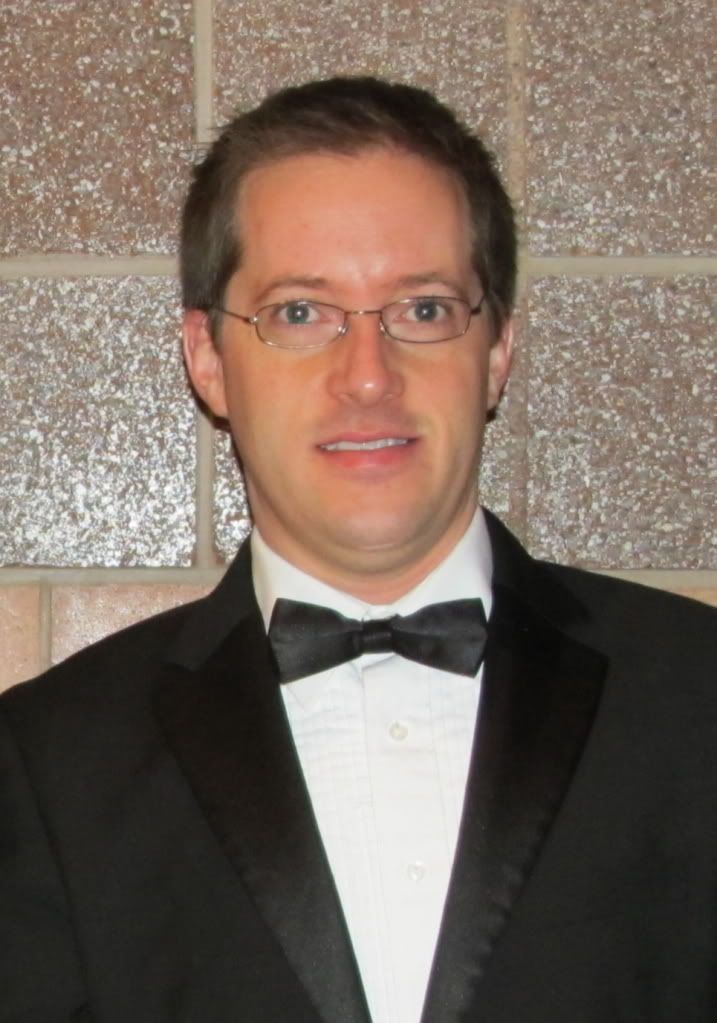 Curtis Amrein
 (associate conductor, at right) is a band director at Barberton Middle School in Barberton (Ohio). His responsibilities include teaching sixth-ninth grade bands in addition to fifth and eighth grade general music. Under his direction, students in Barberton have received superior ratings at Ohio Music Education Association large group and solo and ensemble adjudicated events.
Curtis received his bachelor's degree in music education from The Ohio State University in 2004, where he graduated Magna Cum Laude. While there, Mr. Amrein performed with the Symphonic Band, Wind Symphony, and Symphony Orchestra. He is a trumpet student of Timothy Leasure and was the 2004 recipient of the Richard Burkart Trumpet Award. Curtis' conducting teachers include Dr. Richard Blatti and Marcus Neiman.
Mr. Amrein serves as both an associate conductor and trumpet player with the Medina Community Band. He also performs with the Sounds of Sousa Band, under the direction of Marcus Neiman. Curtis is an active member of the Ohio Music Educators Association, National Association for Music Education (MENC), and Ohio Education Association. The 2012 season is Curtis' second as associate conductor of Medina Community Band. 
Program Notes
Star Spangled Banner (John Stafford Smith arranged by John Philip Sousa) uses lyrics from a poem written in 1914 by Francis Scott Key, a then 35-year-old amateur poet after seeing the bombardment of Fort McHenry at Baltimore, Maryland, by Royal Navy ships in Chesapeake Bay during the War of 1812.
The poem was set to the tune of a popular British drinking song, written by John Stafford Smith for the Anacreontic Society, a London social club.  Set to Key's poem and renamed "The Star-Spangled Banner," it would soon become a well-known American patriotic song.  It was recognized for official use by the United States Navy in 1889 and the President in 1916, and was made the national anthem by a congressional resolution on March 3, 1931 (46 Stat. 1508, codified at 36 U.S.C. § 301), which was signed by President Herbert Hoover.
Before 1931, other songs served as the hymns of American officialdom. Most prominent among them was "Hail, Columbia" which served as the de facto national anthem from Washington's time and through the 18th and 19th centuries.  Following the War of 1812 and subsequent American wars, other songs would emerge to complete for popularity at public events, among them "The Star Spangled Banner."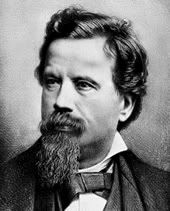 Amilcare Ponchielli
(pictured at left) was born in Paderno Fasolaro, now Paderno Ponchielli, near Cremona. He won a scholarship at the age of nine to study music at the Milan Conservatory, writing his first symphony by the time he was ten years old. Two years after leaving the conservatory he wrote his first opera -- it was based on Alessandro Manzoni's great novel The Betrothed -- and it was as an opera composer that he eventually found fame.
His early career was disappointing. Maneuvered out of a professorship at the Milan Conservatory that he had won in a competition, he took small-time jobs in small cities, and composed several operas, none successful at first. In spite of his disappointment, he gained much experience as the bandmaster in Piacenza and Cremona, arranging and composing over 200 works for wind band. Notable among his "original" compositions for band are the first-ever concerto for euphonium (Concerto per Flicornobasso, 1872), 15 variations on the Neapolitan song "Carnevale di Venezia", and a series of festive and funeral marches that resound with the pride of the newly unified Italy and the private grief of his fellow Cremonese.
His best known opera is La Gioconda, which his librettist Arrigo Boito adapted from the same play by Victor Hugo that had been previously set by Mercadante (Il giuramento, 1837) and Carlos Gomes (Fosca, 1873). It was first produced in 1876 and revised several times. The version that has become so popular today was first given in 1880.
The Dance of the Hours is a story within a story. The action of the opera stops as the dinner guests of the ruler of Venice watch a ballet. This music is heard in the third act of the opera. It is offered by the ruler as entertainment for his guests. The dancers in the ballet tell the story of time through their movement. This is also a tale of the triumph of good over evil. The ballet has four parts: Dawn, Day, Evening, and Night. The light-hearted music Ponchielli composed for the Dance of the Hours is quite different from the serious music found in the opera. It is meant as a happy distraction from the story's tragic events.
The Dance of the Hours is a story within a story. The action of the opera stops as the dinner guests of the ruler of Venice watch a ballet. This music is heard in the third act of the opera. It is offered by the ruler as an entertainment for his guests. The dancers in the ballet through their movement tell the story of time. This is also a tale of the triumph of good over evil. The ballet has four parts: Dawn, Day, Evening, and Night. The light-hearted music Ponchielli composed for the Dance of the Hours is quite different from the serious music found in the opera. It is meant as a happy distraction from the story's tragic events.
In the 1960's, the music from Dance of the Hours was set to a funny poem by the comedian Shel Silverstein. In the new version, a boy goes off to summer camp for the first time and writes a long letter back to his parents. At first he is lonesome and wants to come home, but by the end of the letter he realizes that he is having a great time and doesn't want to leave. He tells his parents to "kindly disregard this letter."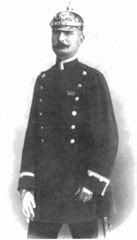 Carl Teike
(pictured at right) was the fourth child of fourteen born to a blacksmith. He began his musical education at the age of 14 and played many instruments including French horn, bass violin, and percussion. At nineteen, he joined the 123rd Konig Karl Regiment as a musician. Stationed in Ulm, he supplemented his pay by playing French horn and percussion with local theater orchestras. He also composed and earned respect as a composer of marches.
When he departed from military service, he became a policeman in Ulm and married the daughter of his landlord. In 1895, he moved his family to Potsdam, a suburb of Berlin, where he served with the Royal Police until 1908. At that time, serious illness forced his resignation and after recovering he took a position with the Landsberg post office. The people of Landsberg erected a beautiful monument in his memory.  Teike wrote over 100 marches and at least 20 concert works.
Teike wrote Old Comrades March while serving as an army musician and at a time when he had achieved some acclaim as a composer of marches. However, a new bandmaster, upon hearing the new, unnamed march, suggested that Teike destroy it. That suggestion caused Teike to resign from the army. His march, now titled Old Comrades (Alte Kameraden), is Germany's most beloved march. It is known around the world and polls show that it is the second most popular march in the world. Teike sold the march to a publisher for the equivalent of six dollars.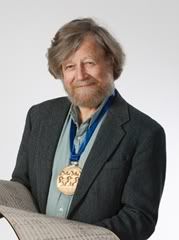 Composer
Morten Lauridsen
(pictured at left) is most noted for his six vocal cycles –
Les Chansons des Roses, Madrigali, Mid-Winter Songs, Cuatro Canciones, A Winter Come, and Lux Aetena
– and his series of a cappella motets which are regularly performed by distinguished ensembles and vocal artists throughout the world. A long-time faculty member of the Thornton School at the University of Southern California, Lauridsen chaired the composition department there from 1990-2002 and was composer-in-residence of the Los Angeles Master Chorale from 1994 to 2001. 
His choral setting of O Magnum Mysterium (O Great Mystery) has become one of the world's most performed and recorded compositions since its 1994 premiere by the Los Angeles Master Chorale conducted by Paul Salamunovich. About his setting, the composer writes: For centuries, composers have been inspired by the beautiful O Magnum Mysterium text with its depiction of the birth of the newborn King amongst the lowly animals and shepherds.  This affirmation of God's grace to the meek and the adoration of the Blessed Virgin celebrated in my setting through a quiet song of profound inner joy. H. Robert Reynolds has arranged the symphonic wind version of this popular work with the approval and appreciation of the composer.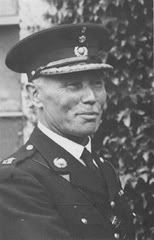 Frederick Joseph Ricketts
(21 February 1881 – 15 May 1945) was a British composer of marches for band. Using the pen name Kenneth J. Alford, his marches are considered to be great examples of the art. His career as a Bandmaster in the British Army and latterly as a director of music in the Royal Marines is legendary, and conductors, musicians and the public, are one with conductor Sir Vivian Dunn in calling Ricketts "The British March King." Ricketts' frequent use of the saxophone contributed to its permanent inclusion in military bands.
Ricketts was born on February 21st, 1881, the fourth child of Robert and Louisa (née Alford) Ricketts in the Thameside hamlet of Ratcliff, within the parish of Shadwell in London's East End. Born within the sound of Bow Bells (the Church of St. Mary-le-Bow in Cheapside), Ricketts has a true Cockney birthright. His London ancestry can be traced back to the early 18th century. His father was a coal merchant in Ratcliff on the north side of the Thames near Limehouse. Ricketts' father died when he was seven and his mother when he was 14. His early musical training had been on playing the piano and organ and working as a church chorister in the parish church of St. Paul's, which still stands today. As a boy living in London's East End he would often hear street musicians and bands, including German bands and early Salvation Army bands. Fascinated by the sound of instruments, the orphaned Ricketts determined that the best course for his future would be to join an army band. Throughout his life, family and friends alike called the future composer "Joe."
Ricketts joined the Royal Irish Regiment in 1895. He was enlisted as a Band Boy. Most facts about his enlistment stated that he lied about his age in order to be accepted, giving March 5th, 1880 as the date of his birth. In 1895, Ricketts' true age would have been 14. After the 1876 investigation into the status of Boy Soldiers, the Army's regulations had become more clearly defined. Boys were enlisted from the age of fourteen, as musicians, drummers, tailors, shoemakers, artificers or clerks. It would hardly seem necessary for Ricketts to have added a year to his age.
Well-liked, ambitious, and a good student with natural ability, he was proficient enough on cornet within a very few months and taken into the regimental band. The band went on postings with the regiment, first to Limerick in Ireland, then to India. Ricketts used every spare moment to learn to play all the instruments in the band. He was very popular with the regular soldiers because of his piano-playing ability in the various messes as he was promoted. As he concluded seven years of service, in 1903, the Colonel Commanding the Royal Irish Regiment, and his bandmaster, Mr. J. Phillips, recommended Ricketts for entry into the Student Bandmaster Course at the Royal Military School of Music in Kneller Hall, Twickenham, Middlesex, on the outskirts of London.
Mac and Mac (1928) is a xylophone solo by Alford.  At this writing, we remain uncertain who the "Mac" Alford wrote this piece for.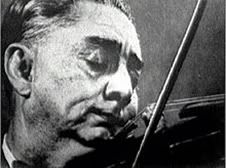 Grigoraş Ionică Dinicu
April 3, 1889–March 28, 1949 [or August 5, 1948] was a Romanian composer and violin virtuoso. He is most famous for his often-played virtuoso violin showpiece "Hora staccato" (1906) and for making popular the tune Ciocârlia, composed by his grandfather Angheluș Dinicu for "nai" (the Romanian pan flute). It is rumored that Jascha Heifetz once said that Grigoraş Dinicu was the greatest violinist he had ever heard. In the 1930s he was involved in the political movement of the Romanian Roma and was made honorary president of the "General Union of the Romanian Roma"
Hora staccato (1906) is a virtuoso violin showpiece by Grigoraş Dinicu. It is a short, fast work in a Romanian hora (dance) style, and has become a favorite encore of violinists, especially in the 1932 arrangement by Jascha Heifetz. The piece requires an exceptional command of both upbow and downbow staccato. The character of the piece also demands the notes be articulated in a crisp and clear manner so that the vibrancy of music comes out. Dinicu wrote it for his graduation in 1906 from the Bucharest Conservatory, and performed it at the ceremony.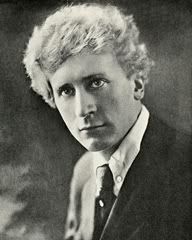 George Percy Aldridge Grainger
(8 July 1882 – 20 February 1961), known as Percy Grainger, was an Australian-born composer, arranger and pianist. In the course of a long and innovative career he played a prominent role in the revival of interest in British folk music in the early years of the 20th century. He also made many adaptations of other composers' works. Although much of his work was experimental and unusual, the piece with which he is most generally associated is his piano arrangement of the folk-dance tune Country Gardens.
Grainger first heard the John Philip Sousa Band under the "March King's" direction at the 1900 Paris Exhibition. He later came to know Sousa personally, and their correspondence demonstrates great mutual admiration. While Grainger's music was often featured on Sousa's programs, Sousa did not hesitate to modify or arrange Grainger's compositions. Sousa prepared these 'fripperies' (as Grainger referred to them) specifically for the Sousa audience and the sound of the Sousa Band. The Sousa Band's repertoire included Sousa's own versions of Shepherd's Hey, Handel in the Strand and Molly on the Shore. Sousa, in a letter to Grainger, remarked that his band had performed their own version of Country Gardens about two hundred times during a recent tour. In the same letter, Sousa pointed out: `I have probably played your compositions a greater number of times than any conductor in America, and there is something about all of them that makes a very strong appeal to me and to my public.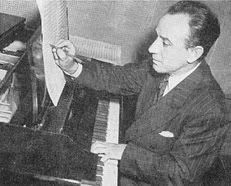 Terig Tucci
was an Argentine composer, violinist, pianist, and mandolinist. He was born in Buenos Aires in 1897. His first composition, Cariños de Madre, was performed for a zarzuela at the Avenida Theatre in 1917. Following a career as a violinist in local cinema orchestras, he left in 1923 for New York, and from 1930 to 1941, performed for NBC Radio. Prominent recording label RCA Victor named Tucci executive producer of their lucrative Latin American music unit in 1932, and in 1934, he performed with fellow countryman Carlos Gardel during the renowned tango vocalist's Paramount Pictures contract.
Remaining at the helm of RCA Victor's Latin unit, Tucci served as lead music arranger for CBS' Pan-American Symphony Orchestra from 1940 to 1949 where he collaborated with the accordionist John Serry Sr. and the conductor Alfredo Antonini on the radio program Viva America. He also performed for General Electric from 1941 to 1947, and for the Voice of America, from 1951 to 1959. Tucci led his tango orchestra in numerous RCA recordings, notably My Buenos Aires, in 1958. He retired from RCA Victor in 1964, and in 1969, wrote a reflection on Gardel's last days, Gardel en Nueva York. Tucci lived out his final years in his Forest Hills, Queens, home. He died during a visit to Buenos Aires in 1973, and was buried in New York.
La Bamba De Vera Cruz.  La Bamba de Vera Cruz is Tucci's best-known pasodoble. La Bamba is a regional dance of the state of Veracruz, which is located near the Gulf of Mexico. A boy and girl in brightly colored dress, most likely reds and whites, perform the flirtatious dance.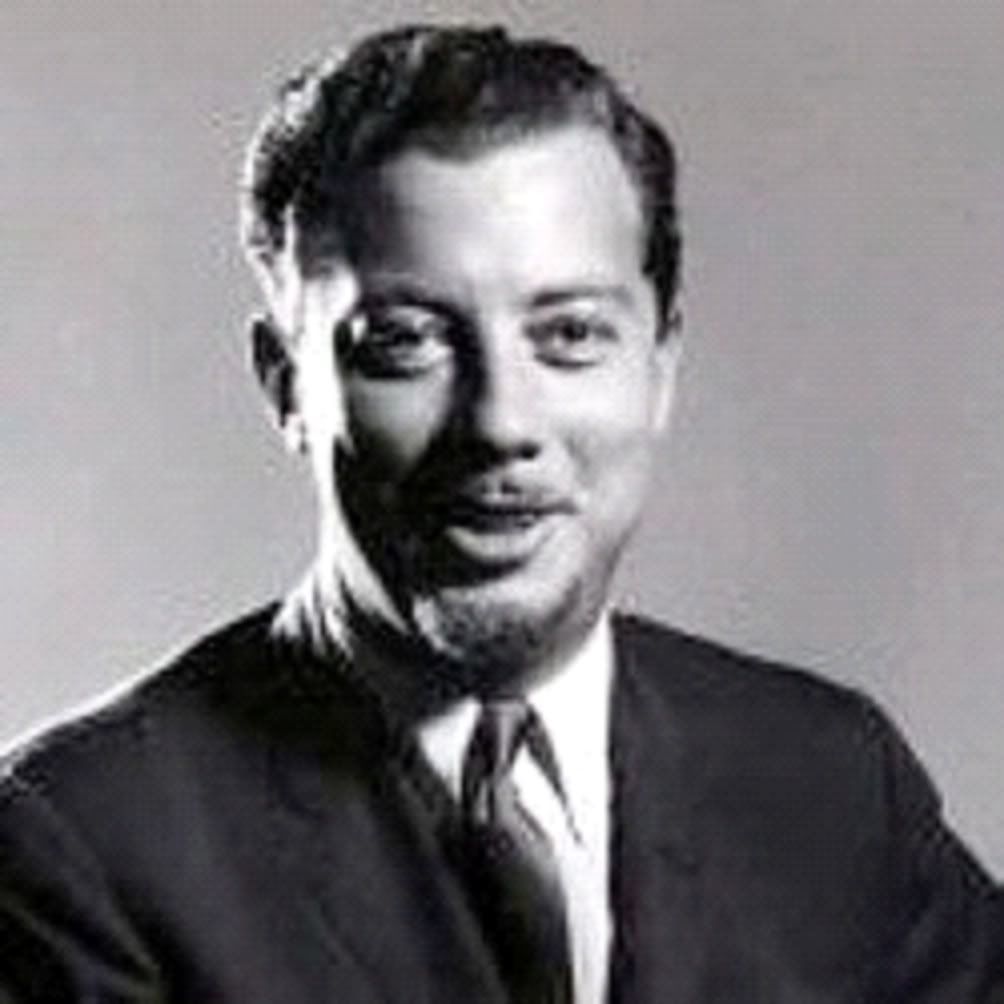 Cy Coleman
(at right) was born Seymour Kaufman on June 14th, 1929, in New York City to Eastern European Jewish parents, and was raised in the Bronx.  His mother, Ida was an apartment landlady and his father was a brickmason.  Coleman was a child prodigy who gave piano recitals at Steinway Hall, Town Hall, and Carnegie Hall between the ages of six and nine years of age.  Despite the early classical and jazz success, he decided to build a career in popular music.  Coleman's career as a Broadway composer began when he and Carolyn Leigh collaborated on Wildcat  (1960), which marked the Broadway debut of comedienne Lucille Ball.
If My Friends Could See Me Now, with music by Cy Coleman and lyrics by Dorothy Fields, was a number from the 1966 Broadway music Sweet Charity. In the musical, the character of Charity, played in the original New York cast by Gwen Verdon, reflects on her charmed life as she spends time with Vittorio.  The 1969 film adaption retains the song, where it was performed by Shirley MacLaine. 
George Gershwin
(pictured at left) was essentially self-taught. He was first a song plugger in Tin Pan Alley and an accompanist. In his teens he began to compose popular songs and produced a succession of musicals from 1919 to 1933 (
Lady, be Good!
, 1924;
Oh, Kay!
, 1926;
Strike up the Band
, 1927;
Funny Face
, 1927;
Girl Crazy
, 1930); the lyrics were generally by his brother Ira (1896 1983).  His musical
Rosalie
(1928) was based the play by William Anthony McGuire and Guy Bolton (written for a Romberg/Gershwin Broadway musical, but filmed with all new songs by Cole Porter!
The stage Rosalie, produced by Forenz Ziegfeld, ran for 335 performances beginning January 10, 1928 at the New Amsterdam Theatre. Sigmund Romberg composed eight numbers for the show and George Gershwin seven. (Gershwin's best song in the score was How Long Has This Been Going on?) The original Rosalie was Marilyn Miller, the undisputed queen of the American musical in the twenties. Her Lt. Richard Fay was Oliver McLennan, and Frank Morgan was the original king.

Karl Lawrence King
(at right) was born February 21, 1891 in Paintersville, Ohio. His family moved to Xenia a short time later, and around the turn of the century, the King family moved to Canton, where young Karl would begin to develop an interest in bands and music. After receiving some instruction on the cornet, King switched to baritone. His first band experience was with the Thayer Military Band of Canton, while in his teens. In 1909 King spent some time as a member of bands in Columbus and also Danville, Illinois. While a member of these bands, King began to compose marches and other works. Beginning in 1910, King began a decade-long career as a circus musician, spending one season each as a baritone player in the bands of Robinson's Famous Circus, Yankee Robinson Circus, Sells Floto Circus, and the Barnum and Bailey "Greatest Show On Earth." He continued to write music while a member of these bands, and in 1913 wrote what would become his masterpiece, "Barnum and Bailey's Favorite."
In 1914 King accepted the position as bandleader on the Sells Floto/Buffalo Bill Combined Shows, a position he would hold for three seasons. In 1917 and 1918 he returned to the Barnum and Bailey Circus band, this time as its leader and conductor. Recently married and intent upon settling down, King ended his circus "trouping days" and returned to Canton in 1919, where he led the Grand Army Band. In 1920 King relocated to Fort Dodge, Iowa, where he assumed leadership of the municipal band and operated his own publishing company, the K. L. King Music House. During his tenure, the Fort Dodge band gained national recognition, and King became a beloved member of the community as well as a band musician of national and international repute. Among many honors bestowed upon King was membership in the prestigious American Bandmasters Association. He served as ABA President in 1938 and was later named an Honorary Life President. He lived in Fort Dodge for the remainder of his life, passing away on March 31, 1971. His Fort Dodge band was subsequently renamed the "Karl L. King Municipal Band" in his honor. On October 22, 2006, a life-sized bronze statue of Mr. King was unveiled on the city square in Fort Dodge, as a testament and monument to the city's most famous musician and citizen.
As a composer, King was one of the most prolific and popular in the history of band music. He composed at least 291 works, including 185 marches, 22 overtures, 12 galops, 29 waltzes, and works in many other styles. Not only did he compose some of the most brilliant and famous marches for experienced bands at the professional and university levels; he also displayed a remarkable ability to compose first-rate music for younger, less experienced musicians and bands. His music continues to be performed worldwide by bands of all experience levels.
King Henry march was written in 1941 and dedicated to Karl's good friend, Henry Fillmore.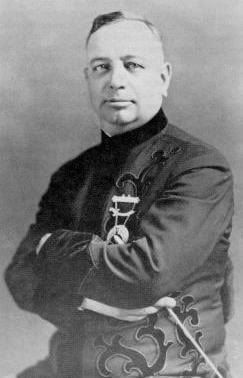 Henry Fillmore
(pictured at left) was a true free spirit.  He was brought up by a conservative family in a conservative town.  When he couldn't do as he wished, he ran away with a circus and played trombone in the circus band.  To top it all off, he married an exotic dancer.
Karl King had written and dedicated a march to his friend, Henry Fillmore. He titled this march, King Henry.
Fillmore was the guest conductor of the bandmasters band at an Iowa Bandmasters Convention held at Roosevelt High School in Des Moines. King Henry was programmed, and while rehearsing this march, we saw Fillmore turn to King who was seated nearby and say; Someday I'll dedicate a march to you, Karl.
Originally written for a film (The Big Brass Band) that was never made this terrific but little-known march turned out to be the last march that Fillmore would write.
After Fillmore died, it was discovered that a march dedicated to Karl had been written but had not yet been published. At an American Bandmasters Convention in Florida, Karl King was surprised to be called out of the audience to conduct the premier performance of King Karl King. 
Stars and Stripes Forever
(John Philip Sousa – pictured at right) The march is considered the finest march ever written, and at the same time one of the most patriotic ever conceived.  As reported in the
Philadelphia Public Ledger
(May 15, 1897)
" ... It is stirring enough to rouse the American eagle from his crag, and set him to shriek exultantly while he hurls his arrows at the aurora borealis."
 (referring to the concert the Sousa Band gave the previous day at the Academy of Music).
The march was not quite so well received though and actually got only an over-average rating for a new Sousa march.  Yet, its popularity grew as Mr. Sousa used it during the Spanish-American War as a concert closer.  Coupled with his Trooping of the Colors , the march quickly gained a vigorous response from audiences and critics alike.  In fact, audiences rose from their chairs when the march was played.  Mr. Sousa added to the entertainment value of the march by having the piccolo(s) line up in front of the band for the final trio, and then added the trumpets and trombones join them on the final repeat of the strain.
The march was performed on almost all of Mr. Sousa's concerts and always drew tears to the eyes of the audience.  The author has noted the same emotional response of audiences to the march today.  The march has been named as the national march of The United States.
There are two commentaries of how the march was inspired.  The first came as the result of an interview on Mr. Sousa's patriotism.  According to Mr. Sousa, the march was written with the inspiration of God.
"I was in Europe and I got a cablegram that my manager was dead.  I was in Italy and I wished to get home as soon as possible, I rushed to Genoa, then to Paris and to England and sailed for America.  On board the steamer as I walked miles up and down the deck, back and forth, a mental band was playing 'Stars and Stripes Forever.'  Day after day as I walked it persisted in crashing into my very soul. I wrote it on Christmas Day, 1896."
The second, and more probable inspiration for the march, came from Mr. Sousa's own homesickness.  He had been away from his homeland for some time on tour, and told an interviewer:
"In a kind of dreamy way, I used to think over old days at Washington when I was leader of the Marine Band ... when we played at all public functions, and I could see the Stars and Stripes flying from the flagstaff in the grounds of the White House just as plainly as if I were back there again."
"Then I began to think of all the countries I had visited, of the foreign people I had met, of the vast differences between America and American people and other countries and other peoples, and that flag our ours became glorified ... and to my imagination it seemed to be the biggest, grandest, flag in the world, and I could not get back under it quick enough."
"It was in this impatient, fretful state of mind that the inspiration to compose 'The Stars and Stripes Forever' came to me."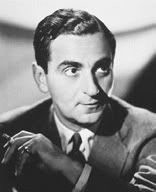 Irving Berlin
(pictured at right). With a life that spanned more than 100 years and a catalogue that boasted over 1000 songs, Irving Berlin epitomized Jerome Kern's famous maxim, that "Irving Berlin has no place in American music - he is American music".
Irving Berlin was born Israel Berlin in May 1888. When his father died, Berlin, just turned 13, took to the streets in various jobs, working as a busker, singing for pennies, then as a singer/waiter in a Chinatown café. In 1907 he published his first song, Marie From Sunny Italy and by 1911 he had his first major international hit, Alexander's Ragtime Band. 
Over the next five decades, Irving Berlin produced an outpouring of ballads, dance numbers, novelty tunes and love songs that defined American popular song for much of the century. In a class by itself is his beloved paean to his beloved country, God Bless America.  On Armistice Day, 1939, Kate Smith sang for the first time one of the beloved songs of our people – God Bless America by Irving Berlin.
The Medina Community Band 
Marcus Neiman, conductor
Curtis Amrein, associate conductor
Friday Evening, June 29th, 2012
8:30 p.m.
Program
National Anthem, The Star Spangled Banner (1931) ............. Francis Scott Key/John Philip Sousa 
Ballet, Dance of the Hours (from La Gioconda) (1880) ........ Amilcare Ponchielli/Harold Bennett 
March, Old Comrades (1889) ......................................................... Carl Teike 
Setting, O Magnum Mysterium (1994) ................................ Morten Lauridsen/H. Robert Reynolds 
Xylophone solos: 
Hora Staccato (1906) ............................................... Grigoraş Ionică Dinicu
Mac and Mac (1928) .......................................................... Kenneth Alford 
Michael Zand, soloist 
Folksong, Country Gardens (1922) .........................................  Percy Grainger/John Philip Sousa 
Dance, La Bamba De Vera Cruz (1960) ........................................ Terig Tucci/Donald Hunsberger
Vocal solos 
   How Long Has This Been Going on? (from Rosalie) (1928). George Gershwin/Warren Barker 
   If My Friends Could See Me Now (from Sweet Charity) (1966)... Cy Coleman/Warren Barker
Maria Jacobs, soloist 
March set 
King Henry (1941) .................................................................. Karl L. King
King Karl King (1959) ......................................................... Henry Fillmore 
National March, The Stars and Stripes Forever (1896).......... John Philip Sousa 
Patriotic, God Bless America (1918)............................................. Irving Berlin/Erik Leidzen