Friday, June 4th, 2010 - Medina Community Band will open their 151st season on Friday, June 4th at 8:30 p.m., on Medina Courthouse Square Gazebo.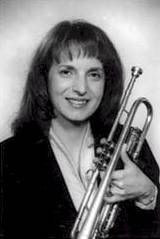 Marcia Nelson-Kline
(cornet soloist) will appear as featured guest cornet soloist on the evening's concert.  She will perform Frank Simon's
Willow Echoes
. She began her trumpet studies with her parents, Milton and Sarah Nelson, and the late Lloyd Haines (all retired Akron Symphony Orchestra members). These teachers instilled an appreciation and love for traditional cornet solos in her. She is solo cornet with Medina Community Band and Sounds of Sousa Band and performs with the Brass Band of the Western Reserve.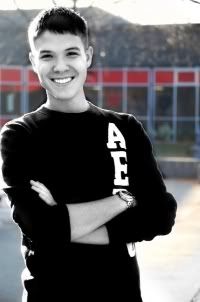 Jonathan Hill (vocal soloist) is a June 2010 graduate of Wadsworth High School. He performed Some Enchanted Evening in the musical, South Pacific this past March.  At WHS, he performs in show choir, elite choir, symphonic band and men's chorus. Jonathan is also a part of the drama club and The International Thespian Society. He plays piano, trumpet, French horn, and is also the senior drum major of the Wadsworth High School Marching Band.  Jonathan is in the HUDDLE program at WHS. He has been involved in solo and ensemble events since 5th grade.  After becoming drum major his junior year, he has been inspired to teach music.  After high school, Jonathan plans to attend college, majoring in music education with emphasis on vocal and piano performance.
Program Notes
Star Spangled Banner (John Stafford Smith arranged by John Philip Sousa) uses lyrics from a poem written in 1914 by Francis Scott Key, a then 35-year-old amateur poet after seeing the bombardment of Fort McHenry at Baltimore, Maryland, by Royal Navy ships in Chesapeake Bay during the War of 1812.
The poem was set to the tune of a popular British drinking song, written by John Stafford Smith for the Anacreontic Society, a London social club.  Set to Key's poem and renamed "The Star-Spangled Banner," it would soon become a well-known American patriotic song.  It was recognized for official use by the United States Navy in 1889 and the President in 1916, and was made the national anthem by a congressional resolution on March 3, 1931 (46 Stat. 1508, codified at 36 U.S.C. § 301), which was signed by President Herbert Hoover.
Before 1931, other songs served as the hymns of American officialdom. Most prominent among them was "Hail, Columbia" which served as the de facto national anthem from Washington's time and through the 18th and 19th centuries.  Following the War of 1812 and subsequent American wars, other songs would emerge to complete for popularity at public events, among them "The Star Spangled Banner."
The Overture to William Tell
(Gioachino Rossini arranged by L.P. Laurendeau – pictured at left) an opera in four acts is based on a drama by Schiller.  It was first performed in Paris in 1829, then in 1831; it was reduced to three acts. Set in 13th century Switzerland, the opera brings to life the stories of William Tell who rallied the Swiss against the Austrians and of the love between Swiss patriot Arnold and the Austrian Mathilde. The finale of the
Overture
is taken from one of Rossini's original works for band,
Passio Doppio
, which he wrote in 1822.
Rossini was the son of a trumpet player. He studied in Balogna and spent most of his creative life in Venice and Milan. He composed operas, religious, choral, orchestral, and band works. Several of his operas are staples of the repertoire (e.g. The Italian in Algiers, The Barber of Seville, La Gazza Ladra, and William Tell).
He composed at a terrific speed, completing 38 operas in 23 years. He suddenly and mysteriously quit writing operas at the age of 37 and spent 10 years completing his Stabat Mater. He ultimately settled in Paris and was the witty leader of the artistic world until his death. He was highly regarded as a cook and his dinner parties were renowned. He invented a number of recipes including Tournedos Rossini, a perennial favorite.
Regimental Pride (John Clifford Heed) was published by the Carl Fischer Music Publishing Company. Since Heed was the solo and first cornet player with the Voss' First Regiment Band, we might assume that the march was dedicated, or at least inspired by the band.  Heed was a gifted young cornetist and bandmaster from Hackettstown, New Jersey. He was known as the March Wizard for his more than 60 marches, had a brief but productive career as a composer, teacher, and performer.  Heed joined the newly formed Hackettstown Cornet Band at the age of nine or ten and in a few years became the group's director.  During the 1890s, Heed's musical career flourished, but the following decade brought a change in his fortune.  He contracted tuberculosis, was forced to discontinue his career as a cornetist, and became weaker until his death in 1908 at the age of 45.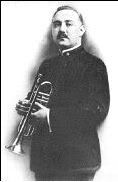 Willow
Echoes
 (Frank Simon – pictured at right) Middletown resident and member of the Sousa Band, Frank Simon was never afraid of giving people credit for the things they did for him.  Simon went to his death saying that the inspiration for
Willow Echoes
was Herbert L. Clarke, famed solo cornetist with The Sousa Band.  Clarke had told him that the best soloists were those who played their own music. 
Simon was inspired by Willow Grove, that pantheon of good band music.  The new piece was a hit with Mr. Sousa, Mr. Clarke, and the public.  Mr. Sousa commented on hearing the piece for the first time, "This is it, this is exactly what I've been looking for, this is what I want.  You play it at the night shows."  What more could one ask? 
Falcon March (William Paris Chambers) was published in 1907, by Carl Fischer of New York (New York).  The dedication reads, to his Grace The Prince of Stolberg – Wernigerode. Chambers spent most of his yearly in nearby Newville.  He was self-taught (cornet) and became a proficient performer in a relatively short time.  At the age of 18, he became leader of the local band in Newville.  Although his conducting ability was widely accepted, it was his magnificent solo cornet work which made him famous. As a stunt, he once played a cornet solo on the summit of Pike's Peak (elevation 14,500 feet).
In the late 1890s and early 1900s, Chambers was manager of the C.G. Conn store in New York City, where he gave demonstrations of his great skill with the cornet for visiting musicians and others. In addition to his excellent marches, Chambers composed several cornet solos.  The majority of his marches are highly distinctive and of a structure sufficiently complex to tax the resources of even the finest musician.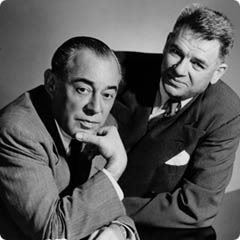 South Pacific
(Richard Rodgers arranged by Erik Leidzen and scored by John Blasko) is set in an island paradise during World War II, two parallel love stories are threatened by the dangers of prejudice and war. Nellie, a spunky nurse from Arkansas, falls in love with a mature French planter, Emile. Nellie learns that the mother of his children was an island native and, unable to turn her back on the prejudices with which she was raised, refuses Emile's proposal of marriage. Meanwhile, the strapping Lt. Joe Cable denies himself the fulfillment of a future with an innocent Tonkinese girl with whom he's fallen in love out of the same fears that haunt Nellie. When Emile is recruited to accompany Joe on a dangerous mission that claims Joe's life, Nellie realizes that life is too short not to seize her own chance for happiness, thus confronting and conquering her prejudices.
The 1949 musical, with music by Richard Rodgers, lyrics by Oscar Hammerstein II, (pictured at right) and book by Hammerstein and Joshua Logan, draws its story from James a. Michener's Pulitzer Prize-winning 1948 Novel, Tales of the South Pacific.  The musical won the Pulitzer Prize for Drama in 1950.  The issue of racial prejudice was sensitively and candidly explored, particularly for the 1949 stage work.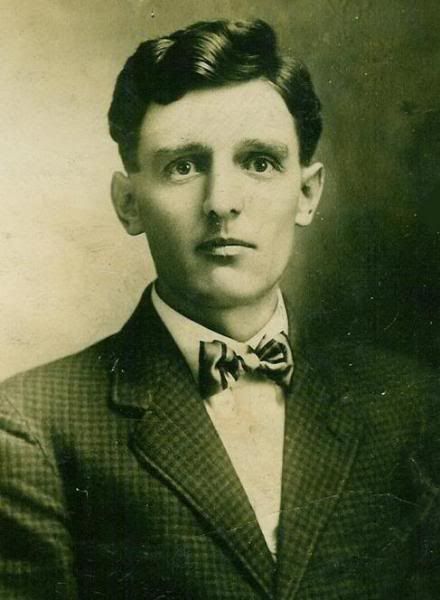 Lackawanna
Band
(George Rosenkrans – pictured at right)
was published in 1921 by George Rosenkrans with the dedication
to the Delaware, Lackawanna and Western Rail Road Shops Band, Scranton, Pennsylvania.
Noted band composer (1881-1955) lived most of his life in Penfield (Pennsylvania) and was church organist here. Rosenkrans wrote piano and organ music and hymns, as well as over 200 band numbers. Among his marches are "Triumphant Battalions" and "Our Glorious Flag."
Although he taught private lessons and composed a considerable amount of music, Rosenkrans was unable to save enough money to provide for his future.  In addition, the demand for band music decreased as the public turned to other forms of entertainment and the threatened financial depression became a reality.  By the time he was 55, Rosenkrans was considered a local eccentric.  
Wedding Day at Troldhaugen
(Edvard Grieg – pictured at left). This piece comes from Grieg's
Lyric Pieces
, a collection of 66 short pieces for solo piano.  They were published in ten volumes, from 1867 to 1901. 
Wedding Day at Troldhaugen, Op. 65, No. 6
was part of the 1896 opus 65, which was published in 1897. Troldhaugen was the home of the composer, located in his hometown, Bergen.  The house itself and its surroundings are now a Grieg museum. The names come from
trold
meaning "troll" and
haug
from the Old Norse word
haugr
meaning "knoll." Grieg is reputed to have said that children called the nearby small valley "The Valley of the Trolls" and thus gave the name for his building as well.
Washington
Post
(John Philip Sousa – pictured at right). During the 1880's, several Washington, DC, newspapers competed vigorously for public favor.  One of those, the
Washington Post
, organized what was known as the
Washington Post
Amateur Authors' Association and sponsored an essay contest for school children.  Frank Hatton and Beriah Wilkins, owners of the newspaper, asked Sousa, then leader of the Marine Band, to compose a march for the award ceremony.
The ceremony was held on the Smithsonian grounds on June 15, 1889.  President Harrison and other dignitaries were among the huge crowd.  When the new march was played by Sousa and the Marine Band, it was enthusiastically received, and within days it became exceptionally popular in Washington.
The march happened to be admirably suited to the two-step dance, which was just being introduced.  A dancemaster's organization adopted it at their yearly convention, and soon the march was vaulted into international fame.  The two-step gradually replaced the waltz as a popular dance, and variations of the basic two-step insured the march's popularity all through the 1890s, and into the 20th century.  Sousa's march became identified with the two-step, and it was as famous abroad as it was in The United States.  In some European countries, all two-steps were called "Washington posts." Pirated editions of the music appeared in many foreign countries.  In Britain, for example, it was known by such names as "No Surrender" and "Washington Grays."
Next to "The Stars and Stripes Forever,"  "The Washington Post" has been Sousa's most widely known march.  He delighted in telling how he had heard it in so many different countries, played in so many different ways -- and often accredited to native composers.  It was a standard at Sousa Band performances and was often openly demanded when not scheduled for a program.  It was painful for Sousa to relate that, like "Semper Fidelis" and other marches of that period, he received only $35 for it, while the publisher made a fortune. Of that sum, $25 was for a piano arrangement, $5 for a band arrangement, and $5 for an orchestra arrangement. 
Army Air Corps
(Robert Crawford – pictured at left) On July 15, 1939, the U.S. Army Air Corps acquired performance rights to a stirring song that, just two days before, existed only inside the head of Robert Crawford, its composer. Before the First World War, the U.S. Army air arm had changed its name at least four times and was having trouble with its identity. For years, its leadership had sought a service song that would express some of the hell-bent-for-leather traditions and aspirations of aerial flight. 
Songwriter ("The US Air Force" ["The Army Air Corps]), composer, conductor, author, teacher and singer, educated at Princeton University, the Fontainebleau Conservatory in France (on scholarship), Juilliard (on scholarship), and a student of Francis Rogers. He directed the Princeton Glee Club, and conducted the orchestra there. Later, he taught at Juilliard, and directed the Music Foundation in Newark, New Jersey and the Bach Cantata Club in 1931. He was a soloist for ten years at the St. Thomas Church in New York. In New Jersey, he conducted the Contemporary Choral in Maplewood, and the Aeolian Choir in Trenton. He was the summer conductor for the Newark Symphony Orchestra, and soloist for the Rochester and Worcester (NY) Festivals of the Chautauqua Opera, the Oratorio Society of New York and the Bach Choir of Bethlehem, Pennsylvania. In World War II, he was a major in the ATC, and afterwards, an associate professor at the University of Miami. Joining ASCAP in 1941, his other song compositions include "Pagan Prayer", "To Everyman", "Behold What Manner of Love", "Mechs of the Air Corps, "Cadets of the Air Corps" and "Born to the Sky" (the official ATC song).
Stars and Stripes Forever (John Philip Sousa) The march is considered the finest march ever written, and at the same time one of the most patriotic ever conceived.  As reported in the Philadelphia Public Ledger (May 15, 1897) " ... It is stirring enough to rouse the American eagle from his crag, and set him to shriek exultantly while he hurls his arrows at the aurora borealis."  (referring to the concert the Sousa Band gave the previous day at the Academy of Music).
The march was not quite so well received though and actually got an over average rating for a new Sousa march.  Yet, its popularity grew as Mr. Sousa used it during the Spanish-American War as a concert closer.  Coupled with his Trooping of the Colors , the march quickly gained a vigorous response from audiences and critics alike.  In fact, audiences rose from their chairs when the march was played.  Mr. Sousa added to the entertainment value of the march by having the piccolo(s) line up in front of the band for the final trio, and then added the trumpets and trombones join them on the final repeat of the strain.
The march was performed on almost all of Mr. Sousa's concerts and always drew tears to the eyes of the audience.  The author has noted the same emotional response of audiences to the march today.  The march has been named as the national march of The United States.
There are two commentaries of how the march was inspired.  The first came as the result of an interview on Mr. Sousa's patriotism.  According to Mr. Sousa, the march was written with the inspiration of God.
"I was in Europe and I got a cablegram that my manager was dead.  I was in Italy and I wished to get home as soon as possible, I rushed to Genoa, then to Paris and to England and sailed for America.  On board the steamer as I walked miles up and down the deck, back and forth, a mental band was playing 'Stars and Stripes Forever.'  Day after day as I walked it persisted in crashing into my very soul. I wrote it on Christmas Day, 1896."
The second, and more probable inspiration for the march, came from Mr. Sousa's own homesickness.  He had been away from his homeland for some time on tour, and told an interviewer:
"In a kind of dreamy way, I used to think over old days at Washington when I was leader of the Marine Band ... when we played at all public functions, and I could see the Stars and Stripes flying from the flagstaff in the grounds of the White House just as plainly as if I were back there again."
"Then I began to think of all the countries I had visited, of the foreign people I had met, of the vast differences between America and American people and other countries and other peoples, and that flag our ours became glorified ... and to my imagination it seemed to be the biggest, grandest, flag in the world, and I could not get back under it quick enough."
"It was in this impatient, fretful state of mind that the inspiration to compose 'The Stars and Stripes Forever' came to me." 
God Bless America. 
In 1918,
Irving Berlin
(pictured at left) produced
Yip, Yip Yaphank
, an all-soldier show at Camp Yaphank
. God Bless America
was one of the songs in that show, but Berlin decided to delete it from the production. In 1938, Kate Smith asked Berlin to write a song for her to use in her Armistice Day radio show. Unable to write anything that satisfied him, he remembered the song from
Yip, Yip Yaphank
and gave her, free of charge, exclusive performing rights. She first performed it on her radio show on November 10, 1938, the last peacetime Armistice Day this country celebrated before World War II.
In 1939, both major political parties used God Bless America in their Presidential nominating conventions. Kate Smith recorded the song for Columbia and it became immensely popular. It was heard or sung at rallies, balls, and athletic events nationwide.
Berlin was a passionate patriot and did not want to profit from this patriotic song. In 1939 he copyrighted it in the names of Gene Tunney, Mrs. Theodore Roosevelt, Jr., and A. L. Berman and stipulated that all proceeds go to the Boy and Girl Scouts.
This stately and reverent song represents the thoughts of the multitudes of immigrants such as Berlin, himself, who were grateful to this country for giving them the opportunity to transcend the limitations of their old world origins.
Israel Baline, the son of a Jewish cantor, immigrated to the United States from Russia with his family in 1893. Here, he spent his early years in great poverty. In 1904, he worked as a singing waiter in Chinatown and Bowery cabarets of New York City. After a printer erroneously printed his name "Irving Berlin" on a piece of music, he chose that name for his own. In 1911, he achieved success pioneering ragtime with Alexander's Ragtime Band (originally titled Alexander and his Clarinet) and Everybody's Doin' It.
Program – Friday, June 4th, 2010
Anthem, Star Spangled Banner (1916)............................... Francis Scott Key/John Philip Sousa
Overture, William Tell (1829).............................................. Gioacchino Rossini/L.P. Laurendeau
March, Regimental Pride (1905).................................................................... John Clifford Heed
Cornet Solo, Willow Echoes (1920)....................................................................... Frank Simon
Marcia Nelson-Kline, soloist
March, Falcon (1907)............................................................................ William Paris Chambers
Vocal Solo, South Pacific: Some Enchanted Evening (1949). Richard Rodgers/Erik Leidzen/John Blasko
Jonathan Hill, soloist
March, Lackawanna Band (1921)..................................................................... Geo Rosenkrans
Trombone Novelty, Trombone François (1911)........................................................... N.C. Davis
Processional, Wedding Day at Troldhaugen, Op 65 No 6 (1896).... Edvard Grieg/L.P. Laurendeau
March, The Washington Post (1893).............................................................. John Philip Sousa
Patriotic, Army Air Corps (1939)....................................................................... Robert Crawford
National March, The Stars and Stripes Forever (1897)..................................... John Philip Sousa
Patriotic, God Bless America (1938)...................................................... Irving Berlin/Erik Leidzen
Dedicated to the memory of Charles Starr
Medina
Community Band Personnel
 

Flutes

  Elizabeth Burdick, teacher (Brunswick)

  Sue McLaughlin, sys analyst (Medina)

  Amy Thach-McArtor, band director (Wads)

 

Oboe

  Lisa Klatka, med epidemiologist (Strsvl)

 

English Horn

  Lisa Klatka, med epidemiologist (Strsvl)

 

Bassoon

  Lynne Herrle, retired music teacher (Medina)

 

E-flat Clarinet

  Grof-Neiman, Mary Ann, prog adm (Medina)

 

B-flat Clarinet

  Ben DiFranco, personnel mgr (Strgsville)

  Amy Dragga, grant writer (Bedford)

  Mary Ann Grof-Neiman, prog adm (Medina)

  Ed Lichtenberg, retired – sch adm (Medina)

  Laura Nary, vocal music teacher (N Roy)

  Catherine Palcza, private music teacher (Stow)

  Carl Stefaniak, dentist (Hinckley)

 

B-flat Bass Clarinet

  Tom Kenat, engineer/organ builder (Medina)

 

E-flat Alto Saxophone

  Bianca Murphy, band director (Copley)

  Rob Wingerter, HS student (Wadsworth)

 

B-flat Tenor Saxophone

  Brie Evans, wellness coach (Medina)

 

E-flat Baritone Saxophone

  David Igoe perfusionist (Akron)

 

Horn

  Syl Sanderson, RN (North Royalton)

  Gail Sigmund, retired – math teacher (Medina)

  Alex Taylor, college student (Madison)

 

Cornet

  Glenn Baughman, retired – chemist (Wads)

  Christopher Burdick, band director (Brunswick)

  Marcus Collins, mech engine (Wads)

  Marcia Nelson-Kline, ophthalmic tech

  Paul Rocco, police officer (Medina)

 

Trumpet

  LuAnn Gresh, music teacher (Wadsworth)

 

Trombone

  John Blasko, band director (Lakewood)

  Rod Hannah, retired – math teacher (Wads)

  Lee Harper, retired – US Postal Serv (Medina)

  Rob Lichtenberg, sys mgr (Copley)

 

Euphonium BC

  Kevin Gamin, IT specialist (Medina)

  Pat McDermott, band director (Medina)

 

Tuba

  Tim Eyerdom, college student (Medina)

  Kyle Snyder, insurance spec (Elyria)

 

Percussion

  Mark Munyon, college student (Medina)

  Chuck Stiver, watercraft officer (Homerville)

  Brian Turk, HS student (Medina)

 

Conductor

  Marcus Neiman, arts administrator (Medina)
Listing as of 5/27/2010