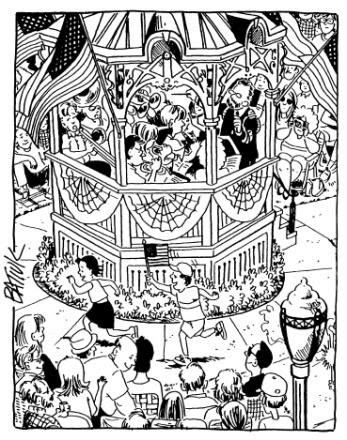 Cancelled due to the cold weather




Medina Community Band
This material covers the 1st concert – Friday, June 7th, 2013, 8:30p – 9:30p

Site: Medina's Uptown Park Square (intersections of Rtes. 18, 42, Broadway and Liberty Street)

Cancellation of concerts due to the weather will be posted on the website!

MEDINA:  Medina Community Band will begin the 2013 summer season, a celebration of 154 years of presenting community concerts in Medina, on Friday, June 7th, 2013, at 8:30p, in Medina's Uptown Park Square Gazebo. 

The Medina Community Band is under the baton of conductor Marcus Neiman, starting his 40th summer concert series, with associate conductors Edward Lichtenberg and Tommy Walker. The 60 minute concert will feature works by von Suppé, Fillmore, J.T. Hall, Bernstein, Lope, and Sousa.  Medina Community Band is sponsored by the Medina Community Band Association, a standing committee of the Medina Breakfast Kiwanis Club.

The ice cream social for the evening will be presented by Medina Boy Scot Troop 514.




This concert is dedicated to the memory of community band fan, Marlene Musselman.




Conductors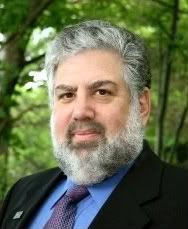 Marcus Neiman
(left) celebrates his 41st season as conductor of the Medina Community Band and 40th summer season.  Neiman is a part-time assistant professor of music education at Kent State University where he teaches the course "Music Education as a Profession," supervises music education student teachers, and is responsible for outreach and recruitment for the Hugh A. Glauser School of Music.  He was interim director of the Kent State University Concert Band during the 2010-2011 academic year. In addition, he coordinates the "Let's Talk Tunes" and "Fab Friday," and was 2013 site chair for the Ohio Music Education Association (OMEA) District 6 junior high-middle school large group adjudicated event on Kent's campus.
He received his bachelor of science in music education degree from The University of Akron; master of music in music education degree from The University of Michigan; and, post-degree doctorial work at The Kent State University.
He is a member of the 1993-94 class of Leadership Medina County.  Neiman remains active with OMEA, having served as state president of that organization from 1998-2000, and currently serves as a woodwind adjudicator and state historian.  He is the recipient of OMEAs highest honor, the "Distinguished Service Award," presented to him on January 29th, 2010.  Neiman is the artistic director and founding conductor of the professional concert band – The Sounds of Sousa Band and appears throughout the nation as a guest clinician and conductor.
Marcus and his wife Mary Ann, who is a professional clarinetist and program administrator - preparatory and continuing education department for the Cleveland Institute of Music, reside in Medina with their two cats Sasha and Dmitri. Marcus has two daughters (Nancy and Jennifer) from a previous marriage, three granddaughters, one grandson, and a godson.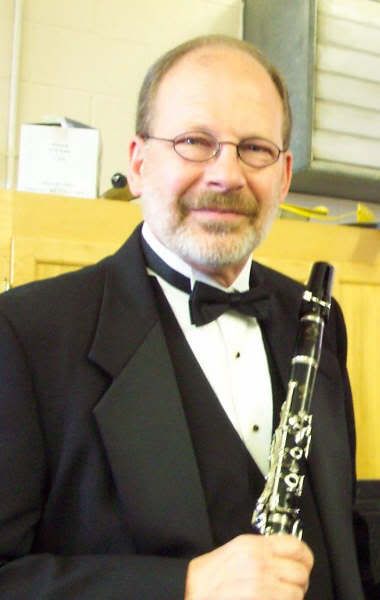 Edward Lichtenberg
 (associate conductor, pictured at right) . 
Ed retired in 1998 as assistant superintendent for Midview Schools in Lorain County after 32 years in education.  Before becoming assistant superintendent, Ed was a middle school administrator and director of bands at Midview, where his concert bands consistently earned superior ratings in Ohio Music Education Association (OMEA) class "A."  Prior to working 30 years for Midview, Ed was director of instrumental music at Linden McKinley High School in Columbus. 
Ed has been a member of the Medina Community Band since 1993.  He was also active as an OMEA adjudicator and as a staff member for the Ashland University Adult Music Camp.   Ed has performed on clarinet or saxophone with Sounds of Sousa Band, the Lorain Pops Orchestra, the Doc McDonald Orchestra, the Tommy Dorsey Band, the Columbus Symphony Orchestra, and many small groups.  He has also conducted concert bands throughout Europe for American Music Abroad. 
Ed is a graduate of The Ohio State University and Kent State University, and has done post-graduate work at Ashland University, Bowling Green State University, Cleveland State University, and Kent State University.  He studied clarinet with Oliver Shubert, George Waln, Robert Marcellus, and Donald McGinnis. 
Ed has been married to his wife, Judy, for 45 years.  Judy was supervisor of gifted education for Medina City Schools and retired in 2000.  Their children, Rob and Beth (Burdick), are also active in music.  Rob, a systems engineer for Level-3, has performed on trombone with the Medina Community Band and the Sounds of Sousa Band.  Beth, a Teacher of gifted education for the Strongsville City Schools, performs on flute with the Medina Community Band.  Beth's husband, Christopher, is assistant director of bands for North Royalton schools and has performed on trumpet with the Medina Community Band, the Sounds of Sousa Band, and many small brass ensembles.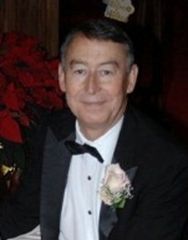 Thomas L. Walker
(associate conductor, pictured at left) is currently retired from teaching instrumental music in Arkansas where he taught for 37 years.  He graduated from Marked Tree High School and later attended Arkansas State University in Jonesboro, AR where he received his bachelor of music education, master of music education, and specialist in community college teaching.  He is currently working on his doctorate at ASU. Thomas also was a member of the Arkansas Army National Guard for 37 years.  He spent his career in the Guard as a Field Wireman, Combat Engineer, Musician, First Sergeant, and Battalion Command Sergeant Major. Thomas is now living in Akron, OH with his new wife, Rhonda Gail Davis.
Program Notes 
Star Spangled Banner (John Stafford Smith arranged by John Philip Sousa) uses lyrics from a poem written in 1914 by Francis Scott Key, a then 35-year-old amateur poet, after seeing the bombardment of Fort McHenry at Baltimore, Maryland, by Royal Navy ships in Chesapeake Bay during the War of 1812.
The poem was set to the tune of a popular British drinking song, written by John Stafford Smith for the Anacreontic Society, a London social club.  Set to Key's poem and renamed "The Star-Spangled Banner," it would soon become a well-known American patriotic song.  It was recognized for official use by the United States Navy in 1889 and the President in 1916, and was made the national anthem by a congressional resolution on March 3, 1931 (46 Stat. 1508, codified at 36 U.S.C. § 301), which was signed by President Herbert Hoover.
Before 1931, other songs served as the hymns of American officialdom. Most prominent among them was "Hail, Columbia" which served as the de facto national anthem from Washington's time and through the 18th and 19th centuries.  Following the War of 1812 and subsequent American wars, other songs would emerge to complete for popularity at public events, among them "The Star Spangled Banner."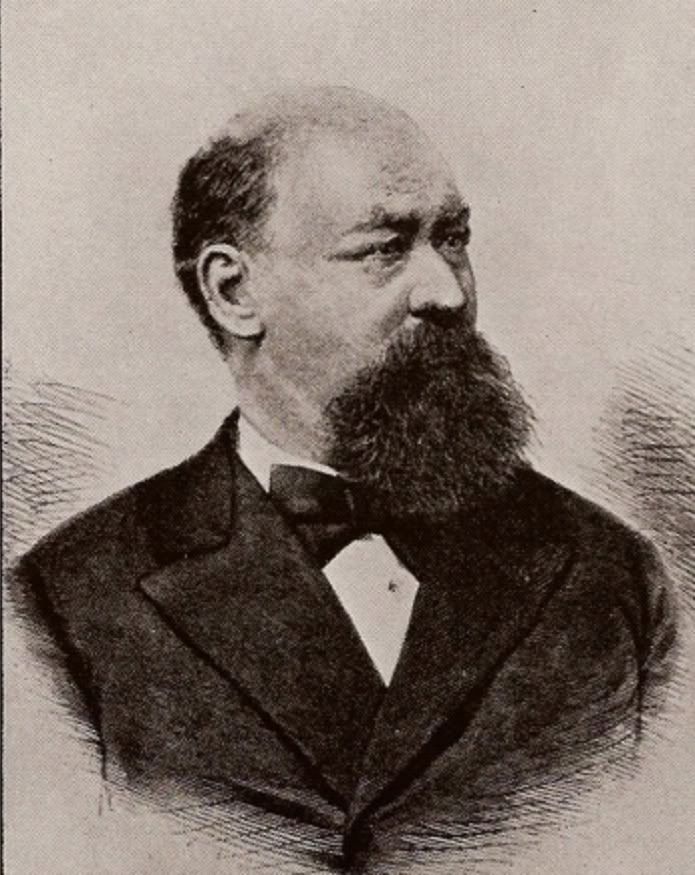 Franz von Suppé
(at left) was the father of the Austrian operetta which was to reach its summit with Johann Strauss II.  Like so many of his German compatriots, Suppé was a profound admirer of Offenbach.  His aim was to carry the techniques of
opera-bouffe
in Germany and Austria.  Actually, what he did was to create his own genre: 
the operetta
, which placed more stress on humor and less on satire; more on tenderness and sentimentality and less on burlesque; and in which the waltz became the favorite dance form.
The Light Cavalry Overture, written in 1866, is martial music at its best. Beginning with those wonderful fanfare calls in the brass, we are treated to one of the best examples of Saturday morning cartoon cavalry gallops imaginable.  The delicate transitional sections is actually a broad Hungarian-like song guiding us back to the vigorous military melody and opening brass calls and pushing us toward the "blood and guts" finale.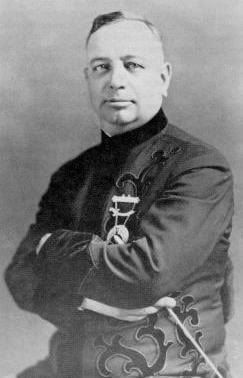 Henry Fillmore
(pictured at right) was one of our most prolific composers with 256 compositions to his record and almost 800 arrangements.  He published under various pseudonyms as well as his own name: Henry Fillmore -114; Gus Beans – 2; Harold Bennett – 65; Ray Hall – 3; Harry Hartley – 6; Al Hayes – 57; Will Huff – 8; and Henrietta Moore – 1. 
According to Herb Block, Henry got into a conflict with his father (who composed and published liturgical music in Cincinnati) over the kind of music that Henry was composing.  Henry liked march music and said, "I will huff and puff and I will write my own music." Hence, the name Will Huff.
Fillmore was a true free spirit.  He was brought up by a conservative family in a conservative town.  When he couldn't do as he wished, he ran away with a circus and played trombone in the circus band.  To top it all off, he married an exotic dancer.
Stories of a connection between a car horn and the Klaxon March are factual.  Composed in 1929 and published the next year, the march (subtitled March of the Automobiles) was written for the Cincinnati Automobile Show which began at the Music Hall in January, 1930.  Fillmore also invented a new instrument for the occasion called klaxophone.  It consisted of 12 automobile horns, mounted on a table and powered by an automobile battery. 
The idea caught on and car dealers across the country eagerly purchased copies of the march to promote lagging sales.  The printed dedication reads "to the producers of the klaxon automobile horn."  Of his many compositions, Henry considered this his best march.
John T. Hall was born John T. Newcomer in 1875 and experience success relatively early, composing the popular waltz "The Wedding Of The Winds" (written 1896) around the turn of the century and then scoring the well-known comic opera The Queen Of The Moulin Rouge. But, unable to sustain his legitimate career, he slid into the shady practice of coaxing dollars from the pockets of over-eager amateur lyricists.
In 1909 Hall, a New Yorker, filed for bankruptcy, declaring liabilities of $4,867 and assets of $0. At the time he was operating John T. Hall Music Publishing; it's not clear whether this was a legitimate publishing company or a song-poem gambit, but clues in his bankruptcy filing lean toward the latter. Hall's song-poem operation was brought down in the 1913-14 Post Office crackdown on the industry. Trade publication accounts of his arrest and conviction provide us a closer look at his practices.
Hall, along with associates J. Victor Green and Harry B. Kohler, was arrested in November of 1914 and tried in U.S. District Court a year later. Circumstantial evidence suggests that Green and Kohler might have pled guilty to lesser charges in exchange for testifying against Hall. At trial, the government called over 100 song-poets to read samples of their lyrics as evidence that Hall had defrauded them via false praise and fraudulent promises. These recitations, said an item in The Music Trades, "kept the court convulsed with laughter." Although the song-poets, "who seemed greatly impressed with their own ability and importance," were likely humiliated by the mirthful outbursts, the strategy -- that comments strongly fostering the possibility of success for poems that were so laughably awful could only be criminally deceptive -- worked. Hall was convicted and sentenced to two years in the federal penitentiary at Atlanta.
Wedding of the Winds – little information has been found on this delightful set of waltzes by Hall other than the fact that it was copyrighted in 1899 and published in 1904.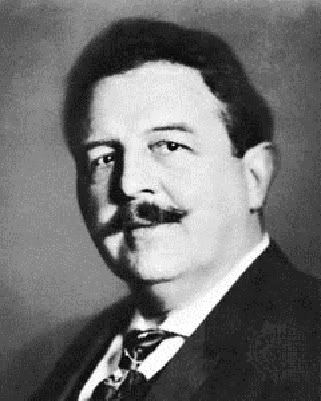 Victor August Herbert
(pictured at left) was born in Ireland, received his education and early playing experience in Germany, and later earned his reputation as a cellist-composer-conductor in America.  Considered by many as one of the greatest American composer-arrangers of all time, his major operettas consist of
Babes in Toyland, Mlle. Modiste, The Red Mill,
and
Naughty Marietta.
Babes in Toyland (10-13-03, Majestic) was the first operetta Herbert completed after serving as conductor of the Pittsburgh Symphony.  The "Babes" find themselves shipwrecked through the machinations of their wicked Uncle Barnaby.  Luckily, they are stranded in Toyland, where they meet Contrary Mary, the Widow Piper and her eldest son, Tom Tom, Jill, Bo Peep, Miss Muffett, Boy Blue, Simple Simon, and a host of other Mother Goose figures as well as tree spirits, fairies, life-sized dolls, and talking flowers.  Uncle Barnaby appears to court Contrary Mary and to further his wicked schemes with the help of the nefarious Toymaker.  But Jane and Alan are aided by all their Mother Goose friends, and one by one Barnaby's tricks are foiled.  Justice is finally meted out at a Toyland court.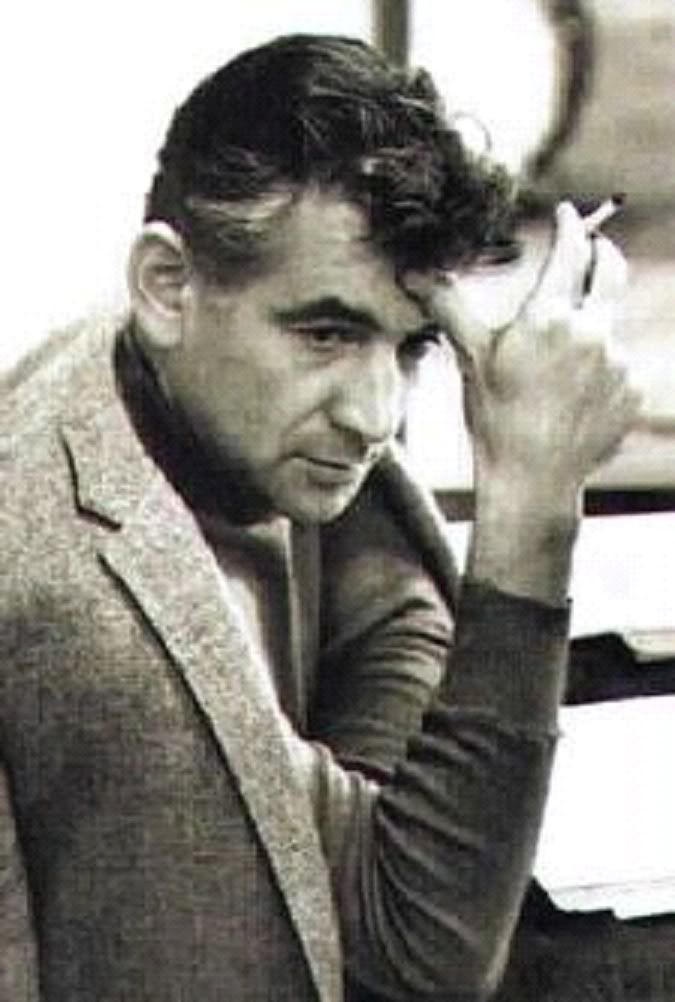 Leonard Bernstein's
(pictured at right) greatest fame may have been as a result of his 12 years as the conductor of the New York Philharmonic.  He studied at Harvard with Walter Piston, and at Curtis with Randall Thompson and Fritz Reiner.  He won instant fame by conducting a broadcast concert when Bruno Walter fell ill at the last moment.
He was one of America's greatest musical geniuses, having successful careers as conductor, piano virtuoso, composer, and orchestrator.  Among his many contributions to the world of music was his television series for young audiences which he conducted and narrated to provide youth a better understanding and appreciation of music.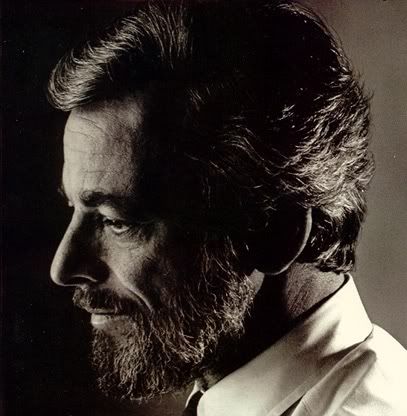 Stephen Sondheim (pictured at left) was born on 22 March 1930, the son of a wealthy New York dress manufacturer. But, when his parents divorced, his mother moved to Bucks County, Pennsylvania and young Stephen found himself in the right place at the right time. A neighbor of his mother's, Oscar Hammerstein II, was working on a new musical called
Oklahoma!
and it didn't take long for the adolescent boy to realise that he, too, was intrigued by musical theatre. Although he subsequently studied composition with Milton Babbitt, he chose to apply what he learned in the all-or-nothing commercial hothouse of Broadway. Like Hammerstein, he has written the occasional pop song (with Jule Styne for Tony Bennett) and dabbled in films (Stavisky, Reds, Dick Tracy), but, like Hammerstein, he has always come back to the theatre.  His initial success came as a somewhat reluctant lyricist to Leonard Bernstein on
West Side Story
(1957) and Jule Styne on
Gypsy
(1959).
West Side Story is a modern version of Shakespeare's Romeo and Juliet.  The lyrics were written by, at that time, Broadway newcomer Stephen Sondheim.  It was a jolting work, not just for its story, but also its compelling music and advanced use of dance within the framework of a musical play.
A 1961 film version starred Richard Beymer, Natalie Wood, George Chakiris, and Rita Moreno.  The Broadway version ran for 732 performances beginning on September 26, 1957 at the Winter Garden.
West Side Story remains true to its Shakespearean model. Things look good for the young lovers in the beginning, but when Tony--much like Romeo--accidentally kills his lover's brother while trying to break up a rumble, violence erupts. The musical received rave reviews for its unflinching portrayal of gang life. West Side Story opened at the Winter Garden Theatre on September 26, 1957 and ran for 732 performances before going on tour.
Lassus Trombone (Characteristic). The characteristic carried the subtitle "De Cullud Valet to Miss Trombone" and was Henry's favorite of this "trombone smears."  It was also recognized by John Philip Sousa, who included it on every concert of his last tour with his band.  The sheet music to "Lassus Trombone" sold over two million copies.
 "Lassus Trombone," composed in 1915, is a musical depiction of the happy, shiftless, Jim Crow. However, many have never assumed, or suspected, that the title had any racial or ethnic overtones.  Others have always assumed that the implication of the title was quite different.  In the southern United States, there is a food substance which may be largely unknown in other regions, called molasses.  This is a thick, pungent, sugary syrup, usually a by-product of the process of extracting sugar from sugar cane.  The syrup is thick under any circumstances, and much more so when it is cold.  A favorite saying in this part of the world is "slow as molasses in January."  In the southern dialects, the first syllable is sometimes elided, producing "'lasses." 
Thus, some speculate that might be the origin of the "Lassus" in "Lassus Trombone."  In this sense, it would refer to the slides and glissandos (smears) which are required of the trombonists who perform it.  Pure speculation on my part, I admit, but it seems as likely to me as to read racism into the composition.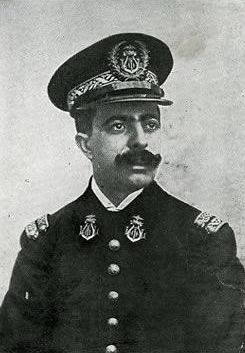 Gallito
– Santiago Lope.
Paso Doble
or
pasodoble
is a lively style of dance written in duple meter and played in march style.  The form actually originated in southern France, but is modeled after the sound, drama, and movement of the Spanish fullfight.  In Spanish, paso doble means "double step."  And, the Pasodoble is based on music played at bullfights during the bullfighters' entrance (
paseo
) or during the passes (
faena
), just before the kill. 
Santiago Lope (pictured at right) studied piano and piccolo and became a member of the town band at the age of six.  A visiting military band director noticed his great talent and suggested to his parents that they send him the Royal Conservatory in Madrid, Spance, where he studied pianoand composition.  At 15, he joined the Apolo Theatre Orchestra in Madrid; by 20 he was conducting the Romeo Theatre Orchestra; and, by 31 he moved to Valencia to direct the orchestra at the Ruzafa Theatre, and when LaBanda Municipal de Valencia was organized, he was selected by a distinguished jury of composers and conductors as the new bandmaster.  His band was received enthusiastically and won many prizes for performance.
In 1905, the newspapers of Valencia requested that their favorite son Santiago Lope compose a pasodoble for a special bullfight to be held at the Plaza de Toros in Valencia. The composer decided to write one for each of the four featured matadors instead and Gallito was for Fernando Gomez. 
Stars and Stripes Forever
(John Philip Sousa – pictured at left) The march is considered the finest march ever written, and at the same time one of the most patriotic ever conceived.  As reported in the
Philadelphia Public Ledger
(May 15, 1897)
" ... It is stirring enough to rouse the American eagle from his crag, and set him to shriek exultantly while he hurls his arrows at the aurora borealis."
 (referring to the concert the Sousa Band gave the previous day at the Academy of Music).
The march was not quite so well received though and actually got an over average rating for a new Sousa march.  Yet, its popularity grew as Mr. Sousa used it during the Spanish-American War as a concert closer.  Coupled with his Trooping of the Colors , the march quickly gained a vigorous response from audiences and critics alike.  In fact, audiences rose from their chairs when the march was played.  Mr. Sousa added to the entertainment value of the march by having the piccolo(s) line up in front of the band for the final trio, and then added the trumpets and trombones join them on the final repeat of the strain.
The march was performed on almost all of Mr. Sousa's concerts and always drew tears to the eyes of the audience.  The author has noted the same emotional response of audiences to the march today.  The march has been named as the national march of The United States.
There are two commentaries of how the march was inspired.  The first came as the result of an interview on Mr. Sousa's patriotism.  According to Mr. Sousa, the march was written with the inspiration of God.
"I was in Europe and I got a cablegram that my manager was dead.  I was in Italy and I wished to get home as soon as possible, I rushed to Genoa, then to Paris and to England and sailed for America.  On board the steamer as I walked miles up and down the deck, back and forth, a mental band was playing 'Stars and Stripes Forever.'  Day after day as I walked it persisted in crashing into my very soul. I wrote it on Christmas Day, 1896."
The second, and more probable inspiration for the march, came from Mr. Sousa's own homesickness.  He had been away from his homeland for some time on tour, and told an interviewer:
"In a kind of dreamy way, I used to think over old days at Washington when I was leader of the Marine Band ... when we played at all public functions, and I could see the Stars and Stripes flying from the flagstaff in the grounds of the White House just as plainly as if I were back there again."
"Then I began to think of all the countries I had visited, of the foreign people I had met, of the vast differences between America and American people and other countries and other peoples, and that flag our ours became glorified ... and to my imagination it seemed to be the biggest, grandest, flag in the world, and I could not get back under it quick enough."
"It was in this impatient, fretful state of mind that the inspiration to compose 'The Stars and Stripes Forever' came to me."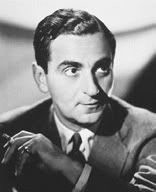 Irving Berlin
(pictured at right). With a life that spanned more than 100 years and a catalogue that boasted over 1000 songs, Irving Berlin epitomised Jerome Kern's famous maxim, that "Irving Berlin has no place in American music - he is American music".
Irving Berlin was born Israel Berlin in May 1888. When his father died, Berlin, just turned 13, took to the streets in various jobs, working as a busker, singing for pennies, then as a singer / waiter in a Chinatown café. In 1907 he published his first song, Marie From Sunny Italy and by 1911 he had his first major international hit, Alexander's Ragtime Band. 
Over the next five decades, Irving Berlin produced an outpouring of ballads, dance numbers, novelty tunes and love songs that defined American popular song for much of the century. A sampling of just some of the Irving Berlin standards included: How Deep Is the Ocean?, Blue Skies, White Christmas, Always, Anything You Can Do, I Can Do Better, There's No Business Like Show Business, Cheek To Cheek, Puttin' On The Ritz, A Pretty Girl Is Like A Melody, Heatwave, Easter Parade, and Lets Face The Music and Dance. In a class by itself is his beloved paean to his beloved country, God Bless America. 
God Bless America. The time was 1940. America was still in a terrible economic depression. Hitler was taking over Europe and Americans were afraid we'd have to go to war. It was a time of hardship and worry for most Americans.

This was the era just before TV, when radio shows were huge, and American families sat around their radios in the evenings, listening to their favorite entertainers, and no entertainer of that era was bigger than Kate Smith. Kate was also large in size, and the popular phrase still used today is in deference to her, "Ain't over till the fat lady sings". Kate Smith might not have made it big in the age of TV, but with her voice coming over the radio, she was the biggest star of her time.
Kate was also very patriotic. It hurt her to see Americans so depressed and afraid of what the next day would bring. She had hope for America, and faith in her fellow Americans. She wanted to do something to cheer them up, so she went to the famous American song-writer, Irving Berlin and asked him to write a song that would make Americans feel good again about their country.
When she described what she was looking for, he said he had just the song for her. He went to his files and found a song that he had written, but never published, 22 years before - way back in 1917. He gave it to Kate Smith and she worked on it with her studio orchestra. She and Irving Berlin were not sure how the song would be received by the public, but both agreed they would not take any profits from God Bless America. Any profits would go to the Boy Scouts of America. Over the years, the Boy Scouts have received millions of dollars in royalties from this song.
The Medina Community Band 
Marcus Neiman, conductor
Ed Lichtenberg and Tommy Walker, associate conductors
Friday Evening, June 7th, 2013
8:30 p.m.
Program
National Anthem, The Star Spangled Banner (1889)................. Francis Scott Key/John Philip Sousa 
Overture, Light Cavalry Overture (1866).................................. Franz von Suppé/Henry Fillmore 
March, The Klaxon (1930)........................................................... Henry Fillmore 
Waltzes, Wedding of the Winds (1899)......................................... John T. Hall 
March, March of the Toys (1903)................................................. Victor Herbert/Herbert L. Clarke 
Musical Selections, West Side Story (1957)............................. Leonard Bernstein/W.J. Duthoit 
Trombone Characteristic, Lassus Trombone (1915) ....................... Henry Fillmore 
Pasadoble, Gallito (1951)........................................................... Santiago Lope/Harold Walters 
National March, The Stars and Stripes Forever (1896)............. John Philip Sousa 
Patriotic, God Bless America (1917)................................................ Irving Berlin/Erik Leidzen
In Memory of Marlene Musselman