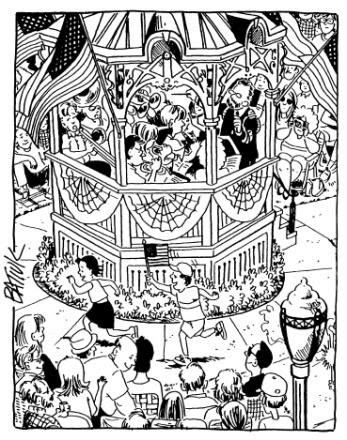 Sunday, April 29, 2012 from 2:00pm – 3:30pm at Medina High School in Medina, Ohio - Performing Arts Center, Main Stage
This material covers the Medina High School - Sunday, April 29th, 2012, 2p
Site: 851 Weymouth Road, Medina, OH 44256
Enter the Performing Arts Center at the stoplight on Weymouth Rd. To reach the Main Stage, go to parking lot "J" and enter through door "J6".
Medina:  
The Medina Community Band,
under the baton of
Marcus L. Neiman
and
Curtis Amrein
, will present their annual spring concert on
Sunday, April 29
th
, at 2p, Medina High School Performing Arts Center, 851 Weymouth Road, Medina, OH 44256.
 Admission is complimentary to the concert..
Special guest soloists from Edison High School will be
Edison High School Band students
who will perform as part of an antiphonal brass and percussion choir in Tchaikovsky's
"1812" Overture
, and additional band members who will join in the playing of Sousa's
"Stars and Stripes Forever,"
and, Berlin's
"
God Bless America
."
In addition, Edison High School Band Director
Denise Reilly
will appear as a featured guest conductor, conducting John Philip Sousa's march
"National Game."
Special guest soloists will be
Sue McLaughlin
and
Amy Thach-McArtor
in the Yeago arrangement of Vivaldi's
"Concerto for Two Piccolos"
and band; cornetists
Lu Ann Gresh, Mary Phillips,
and
Marcia Nelson Kline
in Herbert L. Clarke's cornet trio
"Flirtations;"
with
Vicki Smith (clarinet); Marcia Nelson-Kline (trumpet); Lee Harper (trombone); Kyle Snyder (tuba); and, Bruce Nist (drums)
in Spears
At a Dixieland Jazz Funeral.
Featured conductors, in additional to guest conductor Denise Reilly, will be recent Case Western Reserve University graduate music education major
Bruce Nist
, conducting the Bennett march
"Military Escort"
; and Medina Community Band associate conductor
Curtis Amrein
conducting the Holst
"Suite for Military Band No 2 in F Major,"
and, Tucci's
"La Bamba De Vera Cruz."
Marcus Neiman, in his 40
th
year of conducting the Medina Community Band, will conduct Rossini's
"La Gazza Ladra"
Overture, Bourgeois arrangement of the Agapkin march
"Slavic Farewell
,
"
Fillmore characteristic trombone feature
"Bull Trombone
,
"
and, Curnow arrangement of the Williams
"Symphonic Marches
,
"
A special salute to the military and their families will include the Lowden arrangement of
"Armed Forces Salute
,
"
the national march of the United States, Sousa's
"The Stars and Stripes Forever
,
"
and the Berlin
"God Bless America."
The 75-piece ensemble's program will be narrated by
Jan Snyder.
Medina Community Band's summer season will begin on
Friday, June 1
st
, at 8:30p
on the Historic Medina Public Square Gazebo.  Concerts will continue weekly through
Friday, July 27
th
as well as the annual July 4
th
concert on Wednesday, July 4
th
, at 8:30p. Medina Community Band is under the baton of Marcus Neiman, who has served as their conductor since the summer of 1973.  For further information on the Medina High School concert, contact Neiman at 330.725.8198 or via email at
MarcusNeiman@medinacommunityband.org
.  Additional information on the band and its activities can be found at their website:
http://www.medinacommunityband.org/
.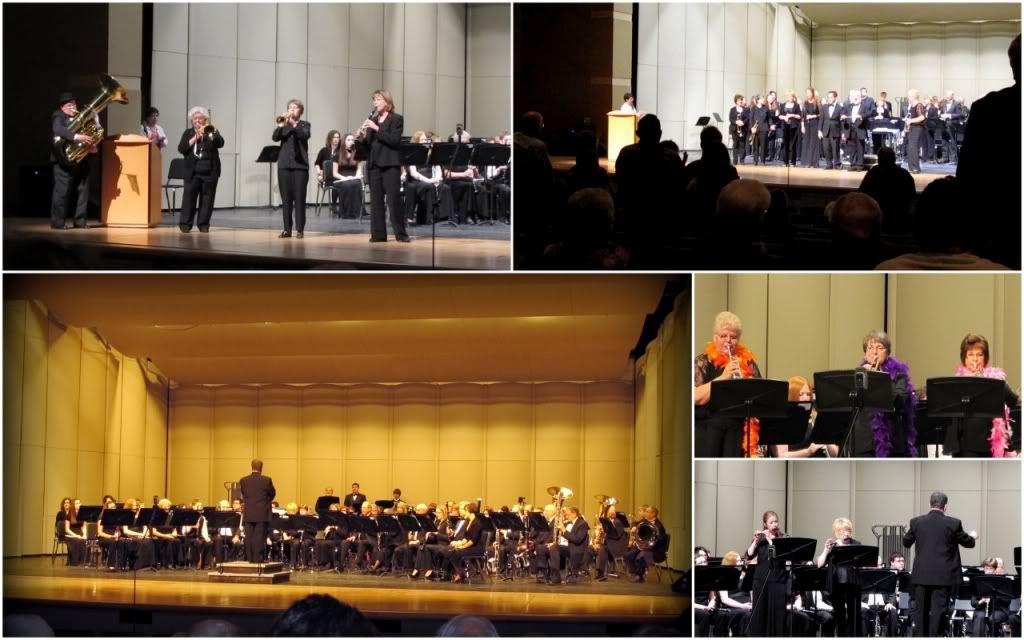 Medina Spring Concert at the Main Stage of the Performing Arts Center, April 29th
Dixieland: Kyle Snyder (tuba), Lee Harper (trombone), Marcia Nelson-Kline (trumpet), Vicki Smith (clarinet) and Bruce Nist (drums, not shown) Finale Bows, Medina Community Band on stage, Cornet Trio: Mary Phillips, Marcia Nelson-Kline and Lu Ann Glesh  and Piccolo Duet: Amy Thach-McArtor and Sue McLaughlin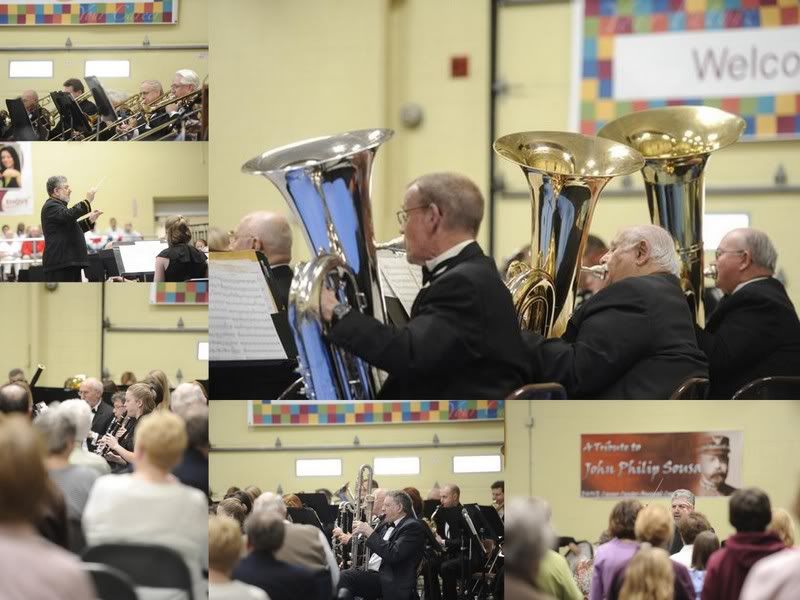 EHOVE Spring Concert 2012 Photos, Sunday, April 15th
, more photos here:
Sandusky Register
(Angela Wilhelm)
---
Conductors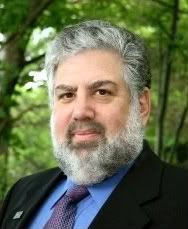 Marcus Neiman
(left) celebrates his 40th season as conductor of the Medina Community Band and 39th summer season.  Neiman is a part-time assistant professor of music education at Kent State University where he teaches the "Music Education as a Profession" course and supervises music education student teachers.  He was interim director of the Kent Concert Band during the 2010-2011 academic year, and also currently teaches the "Instrumental Methods for Choral and General Music Majors" and  "Music Teaching as a Profession" classes.
He received his bachelor of science in music education degree from The University of Akron; master of music in music education degree from The University of Michigan; and, post-degree doctorial work at The Kent State University.
He is a member of the 1993-94 class of Leadership Medina County.  Neiman remains active with Ohio Music Education Association (OMEA), having served as state president of that organization from 1998-2000, and currently serves as a woodwind adjudicator and state historian.  He is the recipient OMEAs highest honor, the "Distinguished Service Award," presented to him on January 29th, 2010.  Neiman is the artistic director and founding conductor of the professional concert band – The Sounds of Sousa Band and appears throughout the nation as a guest clinician and conductor.
Marcus and his wife Mary Ann, who is a professional clarinetist and program administrator - preparatory and continuing education department for the Cleveland Institute of Music, reside in Medina with their two cats Sasha and Dmitri. Marcus has two daughters (Nancy and Jennifer) from a previous marriage, three granddaughters, one grandson, and a godson.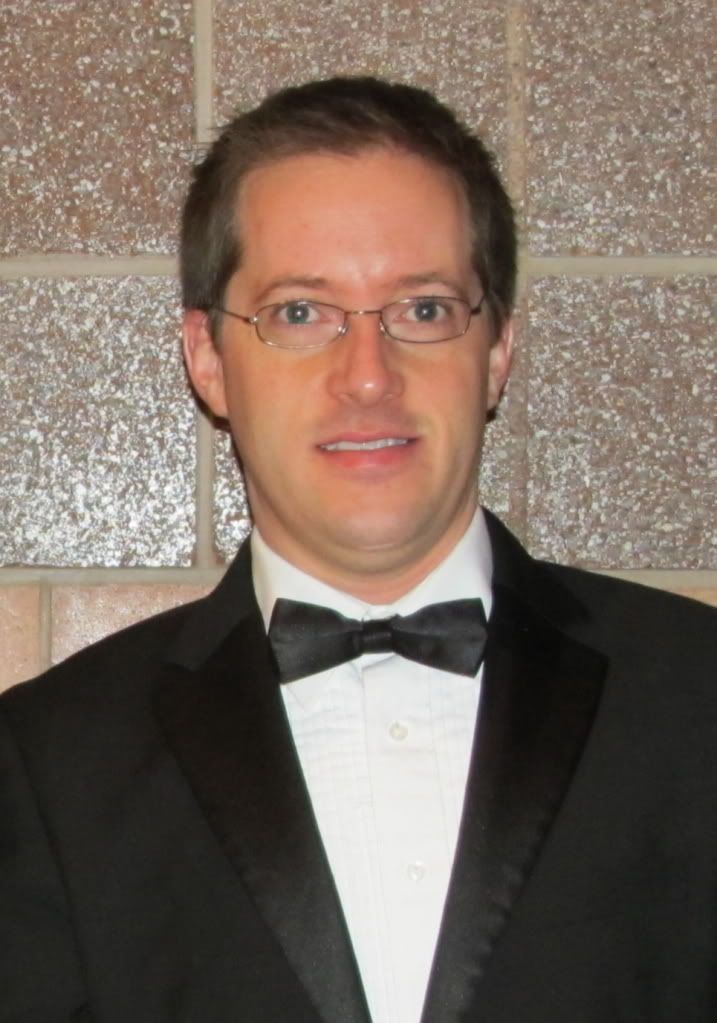 Curtis Amrein
(associate conductor, at right) is a band director at Barberton Middle School in 
Barberton, OH. His responsibilities include teaching sixth-ninth grade bands in addition to fifth and eighth grade general music. Under h
is direction, students in Barberton have received superior ratings at Ohio Music Education Association large group and solo and ensemble adjudicated events. 
Curtis received his bachelor's degree in music education from The Ohio State University in 2004, where he graduated Magna Cum Laude. While there, Mr. Amrein performed with the Symphonic Band, Wind Symphony, and Symphony Orchestra. He is a trumpet student of Timothy Leasure and was the 2004 recipient of the Richard Burkart Trumpet Award. Curtis' conducting teachers include Dr. Richard Blatti and Marcus Neiman.
Mr. Amrein serves as both an associate conductor and trumpet player with the Medina Community Band. He also performs with the Sounds of Sousa Band, under the direction of Marcus Neiman. Curtis is an active member of the Ohio Music Educators Association, National Association for Music Education (MENC), and Ohio Education Association. The 2012 season is Curtis' second as associate conductor of Medina Community Band.
Program Notes 
Star Spangled Banner (John Stafford Smith, arranged by John Philip Sousa) uses lyrics from a poem written in 1914 by Francis Scott Key, a then 35-year-old amateur poet after seeing the bombardment of Fort McHenry at Baltimore, Maryland, by Royal Navy ships in Chesapeake Bay during the War of 1812.
The poem was set to the tune of a popular British drinking song, written by John Stafford Smith for the Anacreontic Society, a London social club.  Set to Key's poem and renamed "The Star-Spangled Banner," it would soon become a well-known American patriotic song.  It was recognized for official use by the United States Navy in 1889 and the President in 1916, and was made the national anthem by a congressional resolution on March 3, 1931 (46 Stat. 1508, codified at 36 U.S.C. § 301), which was signed by President Herbert Hoover.
Before 1931, other songs served as the hymns of American officialdom. Most prominent among them was "Hail, Columbia" which served as the de facto national anthem from Washington's time and through the 18th and 19th centuries.  Following the War of 1812 and subsequent American wars, other songs would emerge to complete for popularity at public events, among them "The Star Spangled Banner."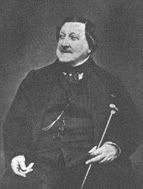 Gioacchino Antonio Rossini
(1792-1868) (pictured at left) was the son of a trumpet player.  He studied in Bologna (Italy) and spent most of this creative life in Vienna and Milan.  Among his most popular opera offers were: The Italian in Algiers, The Barber of Seville, and of course, William Tell. What would Saturday morning cartoons music be without his opera offerings?
Rossini composed at a terrific speed, completing 38 operas in 23 years.  He suddenly and mysteriously quit writing operas at the age of 37 and spent ten years competing his Stabat Mater. He ultimately settled in Paris and was the witty leader of the artistic world until his death.  He was highly regarded as a cook and his dinner parties were renowned.  He invented a number of recipes, including Tournedos Rossini, which has become a perennial favorite.
La Gazza Ladra Overture (The Thieving Magpie) is an opera in two acts with libretto by Giovanni Gherardini.  The first performance was on May 31st, 1817 at La Scala. The story is that of a maid servant who is sentenced to death for the theft of a silver spoon that, just in the nick of time, is found to be the work of a thievish magpie.
Vasilij Ivanovitz Agapkin was born in Sjaterovo in 1884.  In addition to serving in the army, he worked as a cinema pianist, playing accompaniments for silent films.
A Slavic Farewell was originally called "Farewell to a Slavonic Woman", and since its premiere in 1912 during World War I, it has become the best-known, best-loved march in Russia and in the surrounding independent states of the former Soviet Union.  According to legend, the inspiration for this march came from Agapkin having seen newsreels of the Balkan War.  During this conflict, Russian and Slavic forces fought together, and reportedly the newsreels contained poignant footage of Slavic soldiers parting with their wives and families. The march became popular in World War I, during which time Agapkin served as the music director of the Tjekan 7, a forerunner of the KGB. 
The word "Slavic" in the title of the march, which otherwise invokes only Russia, is a tribute as much to the pan-Slavist ideology of the preceding century as to its transformation into Russian nationalism on the eve of WWI.
Like other iconic artifacts of the pre-1917 era, the march underwent a revival after the collapse of communism. It gave its name even to a new brand of vodka. Most notably, though, during the debates surrounding Russia's new national anthem in the 1990s, Joseph Brodsky, along with many others, including General Lebed, petitioned Boris Yeltsin to adopt "The Slavic Woman's Farewell" as the national anthem of the new Russia. Later, in 2000, during the heated controversy on the same subject under Vladimir Putin, the Yabloko Party proposed it as an alternative to both Glinka's (de fact anthem under Yeltsin) and the old Soviet workhorse.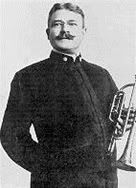 In America, in the small towns and burgeoning industrial metropolises of the turn of the "last" century, cornetists were heroes.  Small girls and boys would flock to hear them and their bands, resplendent in paramilitary costume, fill the Sunday-park air. 
Herbert L. Clarke
(pictured at right), certainly the most famous cornetist of his time, would in his long career conduct ensembles with such bizarre names as the Huntsville Leather Company Band of Ontario. 
Clarke was probably one of the two best-known players in cornet history.  Proud of his Yankee heritage, he was born into a musical family in Woburn, Massachusetts, where his organist father assured all his sons through training in several instruments apiece, but tried to dissuade them from pursuing musical careers.  Nevertheless, Herbert and his trombonist brother Ernest were to become famous soloists, first in Patrick Gilmore's historic ensemble (then conducted by Victor Herbert), later with John Philip Sousa.
At one time, Clarke was Sousa's highest-paid soloist, but despite efforts of the great man to keep him permanently, Clarke's band leading and composing interests were to take him on long sojourns.  Much to Sousa's frustration, in fact, Clarke insisted on retiring from solo performance on the cornet at age 50 (a cut-off point he had set for himself in his youth – that on one might ever say to him, "he doesn't play as well as he did in his prime.")  A composer of 240 works, Clarke brought the curiously rigid form of the cornet solo as far as it could reasonably go in harmonic interest and wealth of musical ideas.
Clarke recorded most of his 50-odd solo cornet compositions, including Bride of the Waves (recorded five times, the earliest in 1904), Sounds from the Hudson (1904), Caprice Brilliante (1908), Southern Cross (1911), and Stars in a Velvety Sky (1911).  His Flirtations (1923) cornet trio, will feature soloists Lu Ann Gresh, Marcia Nelson-Kline, and Mary Phillips.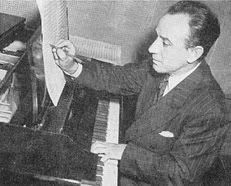 Terig Tucci
was an Argentine composer, violinist, pianist, and mandolinist. He was born in Buenos Aires in 1897. His first composition, Cariños de Madre, was performed for a zarzuela at the Avenida Theatre in 1917. Following a career as a violinist in local cinema orchestras, he left in 1923 for New York, and from 1930 to 1941, performed for NBC Radio. Prominent recording label RCA Victor named Tucci executive producer of their lucrative Latin American music unit in 1932, and in 1934, he performed with fellow countryman Carlos Gardel during the renowned tango vocalist's Paramount Pictures contract.
Remaining at the helm of RCA Victor's Latin unit, Tucci served as lead music arranger for CBS' Pan-American Symphony Orchestra from 1940 to 1949 where he collaborated with the accordionist John Serry Sr. and the conductor Alfredo Antonini on the radio program Viva America. He also performed for General Electric from 1941 to 1947, and for the Voice of America, from 1951 to 1959. Tucci led his tango orchestra in numerous RCA recordings, notably My Buenos Aires, in 1958. He retired from RCA Victor in 1964, and in 1969, wrote a reflection on Gardel's last days, Gardel en Nueva York. Tucci lived out his final years in his Forest Hills, Queens, home. He died during a visit to Buenos Aires in 1973, and was buried in New York.
La Bamba De Vera Cruz.  La Bamba de Vera Cruz is Tucci's best-known pasodoble. La Bamba is a regional dance of the state of Veracruz, which is located near the Gulf of Mexico. A boy and girl in brightly colored dress, most likely reds and whites, perform the flirtatious dance.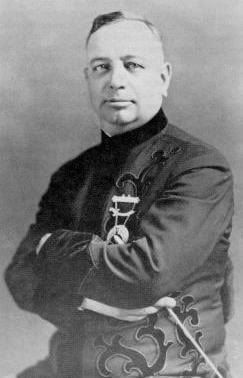 Harold Bennett
(at right)
is actually the pseudonym of Henry Fillmore for musical selections that were intended for junior high and high school bands. Fillmore used the pseudonym "Al Hayes" for musical selections for pieces a bit more difficult. He also wrote under the pseudonyms "Will Huff," "Harry Hartley," "Ray Hall," "Gus Beans," and even "Henrietta Moore."
The introduction in "Military Escort" (called "the best easy march ever composed") came from a march by Will Nicholson of Vallonia, Indiana.  Fillmore bought the work for $35, revised the melody and harmony, added an additional 96-bars of his own material, and copyrighted the march in 1923 for both band and orchestra, using his Harold Bennett pseudonym.  Designed for beginning groups, Fillmore was amazed when the manuscript was read by his Shrine Band, and the members proclaimed it one of his very best marches.  The composer apparently did not realize that the open-tone cornet fanfares and low-brass melodies, as well as the repetitive "shave-and-a-haircut" rhythms, had been familiar to instrumentalists for centuries.  Using these basic patterns, Fillmore produced an uncomplicated masterpiece which rises and falls in the band popularity polls but never disappears.  According to Paul Bierley, "Military Escort" even outsold "The Stars and Stripes Forever" march for a period of about four years.  A few years later, Sousa told Fillmore, "I wish that march had my name on it!"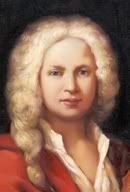 Antonio Lucio Vivaldi
wrote many concertos for solo instruments and orchestra.  Nicknamed Il Prete Rosso – "The Red Priest" because of his red hair, Vivaldi was one of the best-known Italian Baroque composers and virtuoso violinists.  His influence, during his lifetime, was widespread over Europe.
The Concerto for Two Piccolos.  Despite the fact that there are only 12 opus numbers, Vivaldi published more than 100 works, in that each opus contains multiple works, usually 12. Opus 10 is a collection of 6 flute concertos published in 1729-30 in Amsterdam - the first flute concertos ever published. In addition to his assigned opus numbers, there are several methods of identifying or cataloguing his music.

Henry Fillmore
was a true free spirit.  He was brought up by a conservative family in a conservative town.  When he couldn't do as he wished, he ran away with a circus and played trombone in the circus band.  To top it all off, he married an exotic dancer.
Bull Trombone (Characteristic).  The selection is part of a series of 15 characteristic trombone smears.
John Williams
(pictured at left) studied composition at UCLA with Mario Castel­nueovo-Tedesco and later attended the Juilliard School. In 1956, he started working as a session pianist in film orchestras. He has composed the music and served as music director for over 70 films, including Jaws, E.T., Star Wars, Superman, Raiders of the Lost Ark, Schindler's List, Jurassic Park and Memoirs of a Geisha. Williams has been awarded two Emmys, five Oscars, and 17 Grammy Awards, as well as several gold and platinum records. From 1980 to 1993, Williams served as conductor of the Boston Pops Orchestra. He has written many concert pieces and is also known for his themes and fanfares written for the 1984, 1988, and 1996 Olympics.
John Higgins did the arrangement and Paul Lavender the orchestration, but the sound is unmistakably Williams all the way – Symphonic Marches.  The arrangement features Raiders March from the 1981 motion picture Raiders of the Lost Ark; The Imperial March (Darth Vader's theme) from the 1980 motion picture Star Wars V: The Empire Strikes Back; and, Olympic Fanfare and Theme written in 1984 for the Olympic games in Los Angles, California.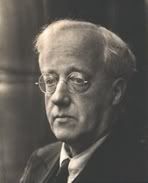 It was 1911 when
Gustav Holst
(pictured at right)
decided to write another military band suite based on English folk songs. Reflecting his interest in folk song, two years after composing the First Suite in E-flat Holst took up pen and wrote the Second Suite in F, founding it on Hampshire folk songs. Set in four contrasting movements, he deftly applied his trade to a number of songs such as "Swansea Town," "I'll Love My Love," and "The Song of the Blacksmith." In the last movement he created the memorable combination of two folk songs heard simultaneously, the revolving "Dargason" and the classic "Greensleeves."
The Suite in F received its first public performance on June 22, 1922, at Albert Hall for the British Music Society's annual convention. Once again the Royal Military School of Music gave the performance. A program note from this premiere suggests that Holst forgot about the work shortly after its composition:
This Suite the (Second Suite in F) was originally written in 1911, and then put aside and forgotten until recently when the composer was appealed to for a work for the military band, and its existence recalled . . .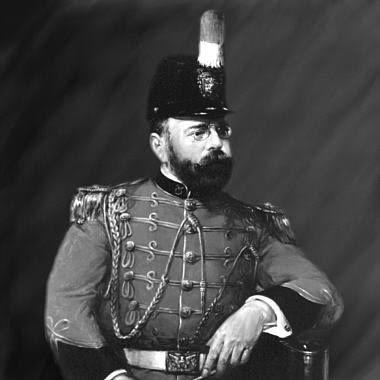 John Philip Sousa
loved baseball!  His son played in a semi-professional ball team for a time and Sousa's own band formed a ball team and played the home teams of many of the communities the band visited on their tours.  Sousa also shared a love of good cigars and often visited Cuba to satisfy his need for the very best.  It was on one of those visits that Sousa met with Judge Kennesaw Mountain Landis, baseball's high commissioner from 1920 until his death in 1944.
Landis asked Sousa to compose this march on the occasion of the National League's 50th anniversary in 1925.   The march National Game was the result.
John Philip Sousa observed, "Jazz will endure as long as people hear it through their feet instead of their brains." Interesting enough, Sousa's interest in Jazz began with ragtime. He programmed it sparingly during the late 1890s in the United Sates and found that his audiences loved it. And, it was Sousa who was initially responsible for the popularity of ragtime in Europe. He joined a few classical composers who experimented with ragtime and jazz by composing several compositions in the style. From concert programs, we also know that he featured ragtime and Dixieland ensembles with his band.
The Jared Spears At a Dixieland Jazz Funeral is more a traditional approach to the style, featuring the small solo ensemble in two moods of the style (the first being a funeral wake, taking the recently departed soul to the cemetery for burial and the second, being the uplifting party for the spirit).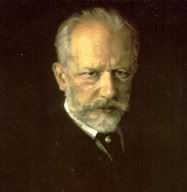 The Temple of Christ the Redeemer was built in Moscow as a memorial to Napoleon's defeat in Russia in 1812.  For its consecration ceremonies, planned for 1881,
Peter Tchaikovsky
(pictured at right) was asked to write an appropriate piece of music.  He decided upon a programmatic overture relating the historic events surrounding the Battle of Borodino and Napoleon's flight from Moscow.  It is doubtful if the
1812 Overture
was actually performed at that consecration of the Temple. What is today accepted as its world première took place in Moscow in 1882.
The overture opens with a subject for woodwinds and brass, quoting the Russian Hymn, "God Preserve Thy People."  The main part of the overture is devoted to a description of the Battle of Borodino.  Here we get quotations from the Russian national anthem and the Marseillaise to identify the opposing armies.  A powerful climax is built up, at its peak the triumphant strains of the Russian national anthem proclaiming Russia's victory.
Since the consecration ceremonies for the Temple of Christ had been planned for the outdoors, Tchaikovsky originally included among his percussion group an actual cannon which was to boom at specified intervals. The cannon is sometimes used today in open-air performances of the overture. 
Stars and Stripes Forever
(John Philip Sousa – pictured at right)
The march
is considered the finest march ever written, and at the same time one of the most patriotic ever conceived.  As reported in the Philadelphia Public Ledger (May 15, 1897) " ... It is stirring enough to rouse the American eagle from his crag, and set him to shriek exultantly while he hurls his arrows at the aurora borealis."  (referring to the concert the Sousa Band gave the previous day at the Academy of Music).
The march was not quite so well received though and actually got an above average rating for a new Sousa march.  Yet, its popularity grew as Mr. Sousa used it during the Spanish-American War as a concert closer.  Coupled with his Trooping of the Colors , the march quickly gained a vigorous response from audiences and critics alike.  In fact, audiences rose from their chairs when the march was played.  Mr. Sousa added to the entertainment value of the march by having the piccolo(s) line up in front of the band for the final trio, and then added the trumpets and trombones join them on the final repeat of the strain.
The march was performed on almost all of Mr. Sousa's concerts and always drew tears to the eyes of the audience.  The author has noted the same emotional response of audiences to the march today.  The march has been named as the national march of The United States.
There are two commentaries of how the march was inspired.  The first came as the result of an interview on Mr. Sousa's patriotism.  According to Mr. Sousa, the march was written with the inspiration of God.
"I was in Europe and I got a cablegram that my manager was dead.  I was in Italy and I wished to get home as soon as possible, I rushed to Genoa, then to Paris and to England and sailed for America.  On board the steamer as I walked miles up and down the deck, back and forth, a mental band was playing 'Stars and Stripes Forever.'  Day after day as I walked it persisted in crashing into my very soul. I wrote it on Christmas Day, 1896."
The second, and more probable inspiration for the march, came from Mr. Sousa's own homesickness.  He had been away from his homeland for some time on tour, and told an interviewer:
"In a kind of dreamy way, I used to think over old days at Washington when I was leader of the Marine Band ... when we played at all public functions, and I could see the Stars and Stripes flying from the flagstaff in the grounds of the White House just as plainly as if I were back there again.
"Then I began to think of all the countries I had visited, of the foreign people I had met, of the vast differences between America and American people and other countries and other peoples, and that flag our ours became glorified ... and to my imagination it seemed to be the biggest, grandest, flag in the world, and I could not get back under it quick enough.
"It was in this impatient, fretful state of mind that the inspiration to compose 'The Stars and Stripes Forever' came to me.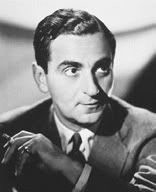 Irving Berlin
(pictured at left).
With a life that spanned more than 100 years and a catalogue that boasted over 1000 songs, Irving Berlin epitomized Jerome Kern's famous maxim, that "Irving Berlin has no place in American music - he is American music".
Irving Berlin was born Israel Berlin in May 1888. When his father died, Berlin, just turned 13, took to the streets in various jobs, working as a busker, singing for pennies, then as a singer/waiter in a Chinatown café. In 1907 he published his first song, Marie From Sunny Italy and by 1911 he had his first major international hit, Alexander's Ragtime Band. 
Over the next five decades, Irving Berlin produced an outpouring of ballads, dance numbers, novelty tunes and love songs that defined American popular song for much of the century. In a class by itself is his beloved paean to his beloved country, God Bless America.  On Armistice Day, 1939, Kate Smith sang for the first time one of the beloved songs of our people – God Bless America by Irving Berlin. 
The Medina Community Band
A Salute to Sousa by the Medina Community Band
Sunday, April 29th, 2012 – 2p
Marcus L. Neiman, conducting as John Philip Sousa
With Curtis Amrein, associate conductor
Jan Snyder, narrator * Denise Reilly & Bruce Nist, guest conductors
Sue McLaughlin & Amy Thach-McArtor, piccolo soloists
Lu Ann Gresh, Marcia Nelson-Kline, and Mary Phillips, trumpet trio
Vicki Smith, Marcia Nelson-Kline, Lee Harper, Kyle Snyder, Bruce Nist, Dixieland
Members of the Edison High School Band
Program
National Anthem, The Star Spangled Banner (1931) Francis Scott Key/John Philip Sousa
Overture, La Gazza Ladra (1817) Gioachino Rossini/Lucien Cailliet
March, Slavic Farewell (1912) Vasily Agapkin/John Bourgeois
Cornet Trio, Flirtations (1923) Herbert L. Clarke
Lu Ann Gresh, Marcia Nelson-Kline, Mary Phillips, soloists
March, La Bamba De Vera Cruz (1960) Terig Tucci/Donald Hunsberger
March, Military Escort (1923) Harold Bennett
Bruce Nist, guest conductor
Duet, Concerto for Two Piccolos (1729) Antonio Vivaldi/Charles Yeago
Sue McLaughlin & Amy Thach-McArtor, soloists
Characteristic, Bull Trombone (1924) Henry Fillmore
March Medley, Symphonic Marches (1984) John Williams/Arranged – John Higgins & orchestrated – Paul Lavender
Interval
Suite, Suite No 2, in F (1911) Gustav Holst
March
Song Without Words
Song of the Blacksmith
Fantasia on the Dargason
March, National Game (1925) John Philip Sousa
Denise Reilly, guest conductor
Dixieland, At a Dixieland Jazz Funeral (1980) Jared Spears
Vicki Smith, clarinet; Marcia Nelson-Kline, trumpet; Lee Harper, trombone
Kyle Snyder, tuba; & Bruce Nist, drum set, soloists
Overture, 1812, in E-flat, Op. 49 (1882) Peter Tchaikovsky/Mayhew L. Lake
Assisted by members of the Edison High School Band
Patriotic, Armed Forces Salute (1980) arr. Lowden
National March, The Stars and Stripes Forever (1896) John Philip Sousa
Patriotic, God Bless America (1918) Irving Berlin/
Erik Leidzen