Medina Community Band Presents a 'Winter Concert'
Sunday, December 16th
Medina High School Main Stage  2 PM
Medina:  The Medina Community Band, under the baton of Marcus Neiman, will present their annual Winter Concert on Sunday, December 16th, at 2p, at Medina High School Main State auditorium, 851 Weymouth Road, Medina. The one-hour concert is free and open to the public.
Featured soloist for the Medina Community Band will be: Mayor Dennis Hanwell (typewriter).
Featured selections for the concert will include Jan Van der Roost's Rikudium; John Rutter's Candlelight Carol; Katherine Davis' Carol of the Drum; Robert W. Smith's Celtic Carol; Gustav Holst's Christmas  Day; Leroy Anderson's The Typewriter; Victor Herbert's March of the Toys; Sean O'Loughlin's Holiday Portrait; and, Leroy Anderson's holiday classic Sleigh Ride.
Medina Community Band is sponsored by the Medina Community Band Association composed of members of The Medina Kiwanis Breakfast Club proudly supports the community band.  The board of directors for the association consists of Tom Borror, president; Jan and John Oberholtzer, treasurers; and directors Melinda Kasten-Krause and Roy Lehman. 
Membership is open and there are no dues or auditions; however, members are expected to maintain a regular attendance.  The band rehearses on Wednesday evening from 7p through 9p in the band room of the Highland High School (4150 Ridge Road, Medina) September through the end of July; providing three to four concerts during the fall, winter, and spring months both at home and on the road.  The band also presents their popular summer series every Friday, June through July, in Medina's Uptown Park Gazebo.  Each year the band presents at a holiday season concert, annual "Sousa Style Concert," and the popular "Sousa Concert" at EHOVE Career Center (Milan, OH).
Assistant conductors Edward Lichtenberg and Tommy Walker will also be featured guest conductors on the concert.
Featured Soloist & Conductors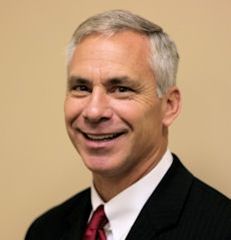 Mayor Dennis Hanwell,
(at left) is the mayor/safety director for the City of Medina. He had been the chief of police for the City of Medina for over twelve years. He has over 29 years of service with the City of Medina, and over 31 years of law enforcement experience. Dennis has an associate's degree in criminal justice from the University of Akron, and a bachelor's degree in criminal justice administration from Tiffin University. Dennis had served as the president of the Medina County Police Chiefs' Association for the 11 years.
Dennis has had articles published in national criminal justice periodicals and has been a speaker at previous Ohio Attorney General Conferences, Safe Community Conferences, & Public Safety Director's Conferences. Under his tenure, the City of Medina Police Department has received both state and national recognition for various community policing initiatives. Dennis currently serves as the president of the HANDS Board and the Medina County Alcohol, Drug, and Mental Health Board, as well as a member of a number of other boards and commissions.
Dennis has been married to Chris for the past 34 years. They attend the Medina United Methodist Church and have two adult children, Jonathan and Nicole. Dennis is very committed to his spending time with his family. He enjoys gardening, yard work and caring for fruit trees along with fishing with his father.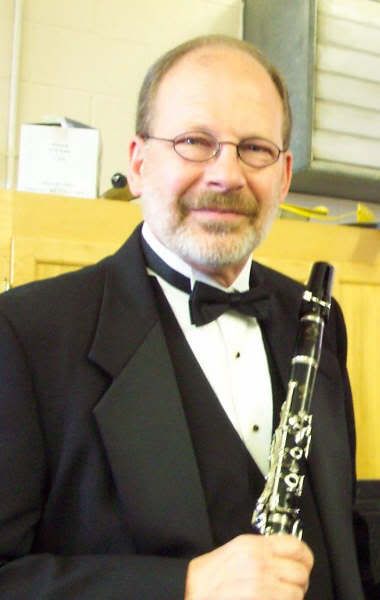 Edward Lichtenberg
(at right), retired in 1998 as Assistant Superintendent for Midview Schools in Lorain County after 32 years in education.  Before becoming Assistant Superintendent, Ed was a middle school administrator and Director of Bands at Midview, where his concert bands consistently earned superior ratings in class A.  Prior to working 30 years for Midview, Ed was Director of Instrumental Music at Linden McKinley High School in Columbus.
Ed has been a member of the Medina Community Band since 1993.  He was also active as an Ohio Music Education Association and as a staff member for the Ashland University Adult Music Camp.   Ed has performed on clarinet or saxophone with Sounds of Sousa, the Lorain Pops Orchestra, the Doc McDonald Orchestra, the Tommy Dorsey Band, the Columbus Symphony Orchestra, and many small groups.  He has also conducted concert bands throughout Europe for American Music Abroad.
Ed is a graduate of The Ohio State University and Kent State University, and has done post-graduate work at Ashland University, Bowling Green State University, Cleveland State University, and Kent State University.  He studied clarinet with Oliver Shubert, George Waln, Robert Marcellus, and Donald McGinnis.
Ed has been married to his wife, Judy, for 44 years.  Judy was Supervisor of Gifted Education for Medina City Schools and retired in 2000.  Their children, Rob and Beth (Burdick), are also active in music.  Rob, a systems engineer for Level-3, has performed on trombone with the Medina Community Band and the Sounds of Sousa Band.  Beth, a Teacher of Gifted Education for the Strongsville City Schools, performs on flute with the Medina Community Band.  Beth's husband, Christopher, is Assistant Director of Bands for North Royalton schools and has performed on trumpet with the Medina Community Band, the Sounds of Sousa Band, and many small brass ensembles.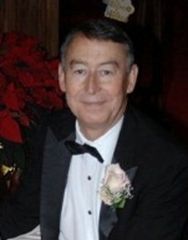 Thomas L. Walker
is currently retired from teaching instrumental music in Arkansas where he taught for 37 years.  He graduated from Marked Tree High School and later attended Arkansas State University in Jonesboro, AR where he received his bachelor of music education, master of music education, and specialist in community college teaching.  He is currently working on his doctorate at ASU. Thomas also was a member of the Arkansas Army National Guard for 37 years.  He spent his career in the Guard as a Field Wireman, Combat Engineer, Musician, First Sergeant, and Battalion Command Sergeant Major. Thomas is now living in Akron, OH with his new wife, Rhonda Gail Davis.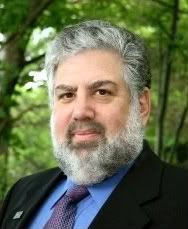 Marcus L. Neiman
, conductor, attended the Akron Public Schools, received his bachelor of science in music education degree from The University of Akron, master of music in music education degree from The University of Michigan, postgraduate hours at The Kent State University, and The University of Akron.
He was appointed as the interim assistant director of bands and administrator for the division of bands at the Hugh A. Glauser School of Music at Kent State University in May of 2010 for the 2010-11 academic year. He currently teaches their "Music Teaching as a Profession," "Instrumental Methods for Choral/General Music Majors" courses, and supervises music education student teachers.  He is also responsible for recruiting and outreach for the Hugh A. Glauser School of Music.
Neiman has served The Ohio Music Education Association (OMEA) in a variety of district and state appointed and elected positions.  He was elected by OMEAs membership to serve as state president from July 1, 1998 through July 1, 2000, and is currently OMEAs state historian.  He was awarded OMEAs highest honor, the "Distinguished Service Award" on January 29th, 2010 at the Professional Development Conference in Cincinnati, Ohio.  Neiman has been published in Music Educators National Conference journal MEJ, The Instrumentalist, The School Musician, The Music Educator, OMEAs TRIAD, FANFARE magazine, and Bands of America Newsletter.  His first book, edited for MENC, entitled Life in the Music Classroom, was published by MENC in April 1992.  He is listed in Marquis "Who's Who in America (58th Edition).
Neiman continues to conduct Medina Community Band, having served as the conductor longer than any other of the organization's conductors (since the 1973 season), his goal has always been to preserve the presence and character of the traditional "town-band."  There are no auditions, membership dues or fees, or chair placements in the ensemble.  Membership is open to adults who desire to continue their growth as instrumentalists.  In addition, Neiman has encouraged composers to write for the band.  Over the years the band has commissioned works by Douglas Court, Robert Feldbush, Stuart Ling, Edmund J. Siennicki, Tadd Russo, and David Shaffer.
He and his wife Mary Ann, who is a professional clarinetist and program administrator - preparatory and continuing education department for the Cleveland Institute of Music, reside in Medina with their two cats Sasha and Dmitri.  Marcus has two daughters (Nancy and Jennifer) from a previous marriage, three granddaughters, one grandson, and a godson.
Winter Concert Program 2012
subject to change
Rikudim (Four Israeli Folk Dances) (Van der Roost)

Candlelight Carol (Rutter) – Tommy Walker, conducting

Carol of the Drum (Davis/Werle)

Celtic Carol (Smith) – Ed Lichtenberg, conducting

Christmas Day (Holst/Daehn)

The Typewriter (Anderson/Werle) – Dennis Hanwell, guest soloist

March of the Toys (Herbert/Clarke)

Holiday Portraits (O'Loughlin)

Sleigh Ride (Anderson)

Click links to see videos of the concert.
Many thanks to yarnmeister for posting the videos to YouTube.